Gor Gor loves going to School. Here are some of the activities that he has been doing in School.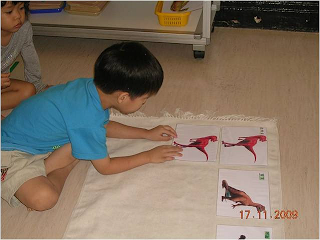 Gor Gor learning about the differnt types of dinosaurs.
Ever since he learns about Dinosaurs, he is crazy over them. His favourite is T-Rex.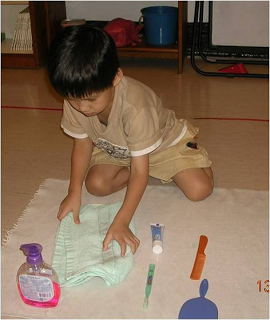 He learns the names of various house hold items and what they are used for.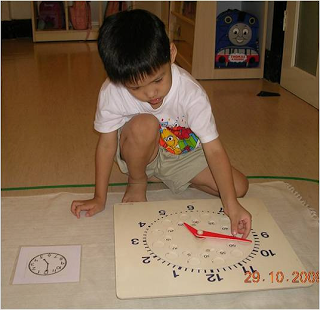 He is able to look at the clock and know the timing.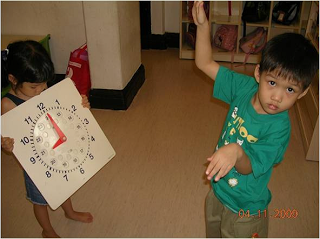 It is 9 o'clock.