Do you like to Dance?
The National Arts Council (NAC) is proud to present the inaugural "Got To Move", a nationwide dance movement to celebrate the diversity of dance in Singapore. This is a yearly event and is one of the highlights of the culture and community programmes in celebration of SG50 to be held from 8 to 24 October 2015.
NAC's Got To Move dance movement is the results of the growing interests in dance among Singaporeans and it is a free national platform for dance community in Singapore to come together to share their talents and works with a broader audience.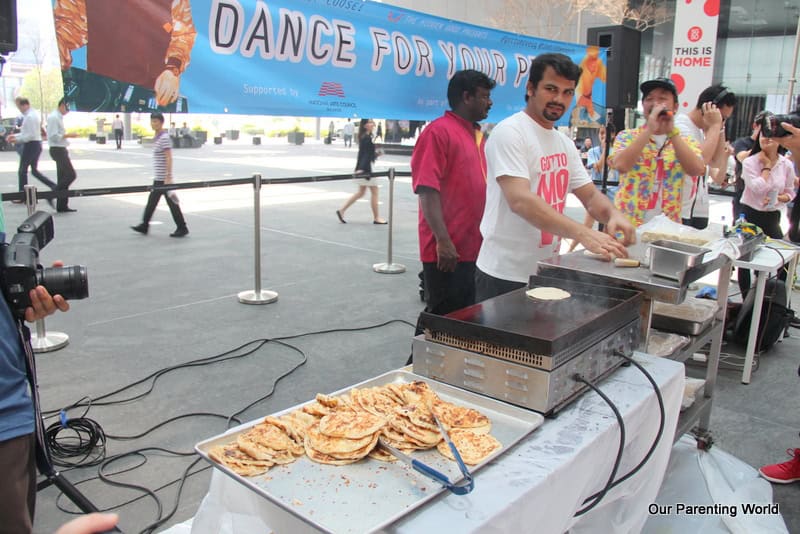 Have you ever wonder how do you combine a DJ and Prata Man together?
We managed to find out at the Dance for Your Prata, an initiative by NAC's Got To Move dance movement. It is a collaboration between The Hidden Good and the National Arts Council held at The Cube @ Asia Square. The movement was very well received!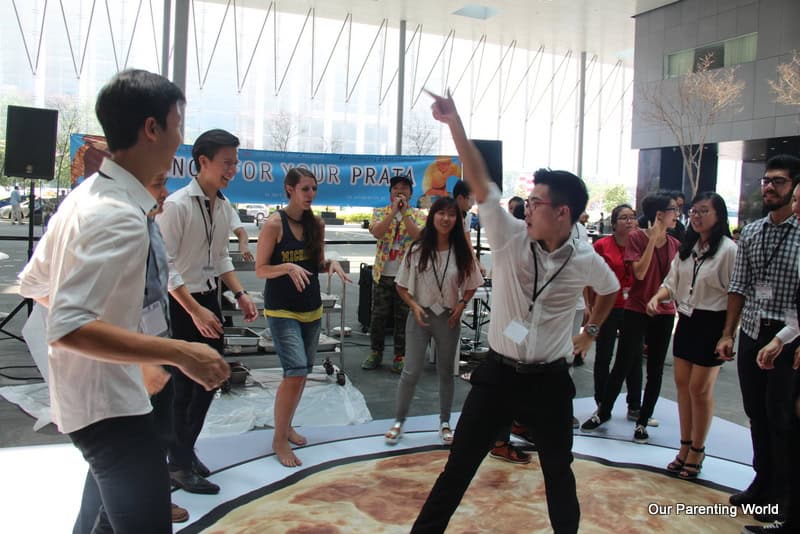 It is interesting to see how you can let prata and music bring out the inner dancer in all of us right at the Central Business District. Many of the office workers and passers-by were seen taking part in the Dance for Your Prata movement and having a high time dancing away with all kind of dance moves. It is really simple, you dance, you get prata. After dancing, they were rewarded with delicious pratas.
Not enough of dancing? Do you like to dance some more? 
Look out for more about Got to Move 2015 programmes
Got to Move comprises two segments:
Got To Move ISLANDWIDE (8 – 23 October, at various locations across the island) is a series of dance programmes and activities organised and presented by the Singapore dance community. It offers the public a wide selection of dance-related activities to take part in and enjoy. Activities include interactive live performances, bite-size taster classes for all ages, workshops for wellness and rehabilitation, dance games, seminars and community activities.
All activities offered under Got To Move ISLANDWIDE are completely free. Due to limited spaces on some of the programmes and open classes, the public are encouraged to sign up early via their Facebook page at https://www.facebook.com/gottomovesg
Got To Move NOW is a one-day dance carnival dedicated to spotlight Singapore's vibrant local dance scene and diverse dance community on Saturday, 24 October 2015. This event will be a whole lot of fun for the family!
Got To Move NOW event-goers will be able to enjoy, take part and learn different dance forms through a variety of free programmes. Highlights of the day include a special line-up of dance performances by some of Singapore's established dance companies and amateur groups, a dance-inspired fashion show, a mass dance, interactive dance booths, dance taster classes, and an after-dark dance party. Got To Move NOW will be held on 24 October from 4.00pm to 10.30pm at The Promontory @ Marina Bay. 
For more information on Got To Move, visit their official Facebook page at https://www.facebook.com/gottomovesg.