Grab Singapore has launched its second GrabKitchen in Singapore. The new kitchen is located in Aljunied, making it the 56th GrabKitchen regionally. Grab is now one of the largest operators of cloud kitchen facilities in Southeast Asia.
The latest cloud kitchen has a mix of merchant-partners who are new to the cloud kitchen model such as homegrown food chains Putien and Maki-san, Yayoi, as well as returning ones who have seen success at the first GrabKitchen Hillview venture including Playmade, Wolf Burgers and CarversX. Foodies can enjoy a greater variety and more choices across 18 brands for a start, with just one delivery fee!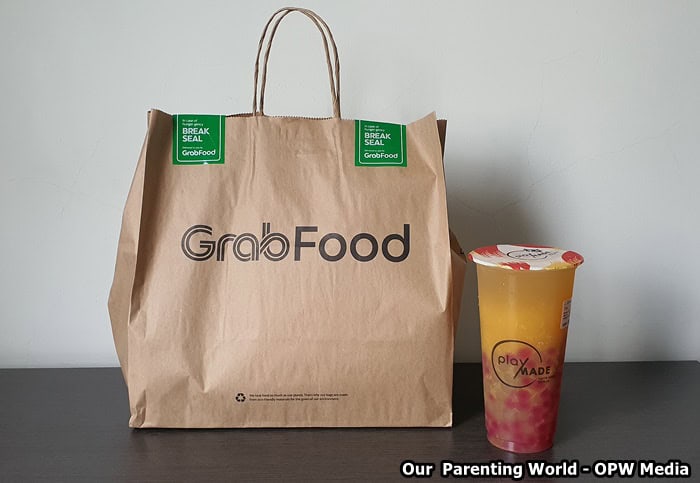 Thanks to GrabFood, in celebration of the GrabKitchen Aljunied launch, our editor received a specially curated media drop for lunch consisting of some of the signature dishes and fan favourites by its merchant-partners. The lunch set includes main dishes, snack and a bubble tea.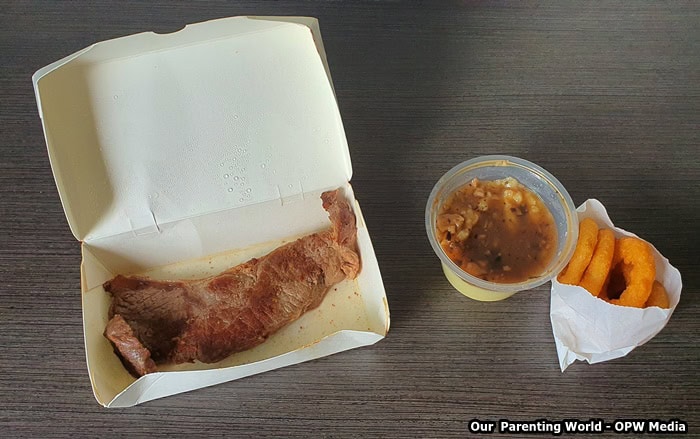 Striploin from CarversX
The Striploin steak has been char-grilled to perfection. The delicious steak comes with accompanying sides, Mashed Potato and Onion Rings.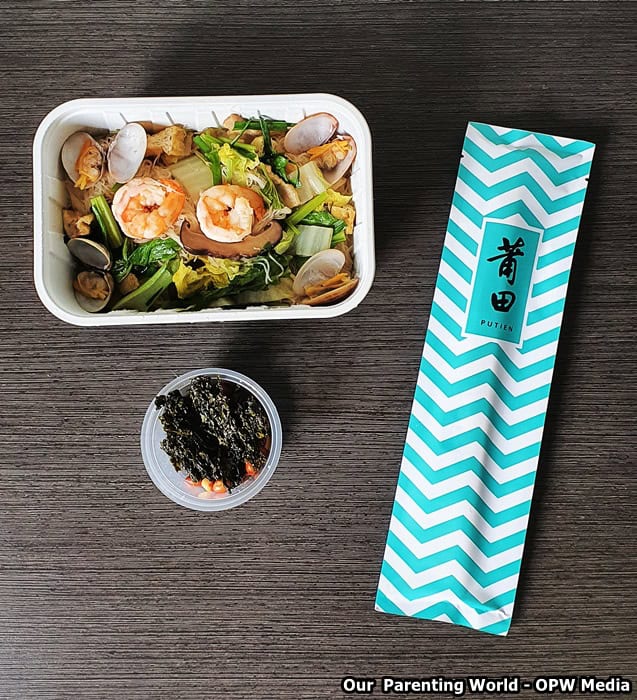 Fried Heng Hwa Bee Hoon from Putien
The tasty, thin springy noodle is filled with fresh seafood and vegetables, served and topped with fragrant fried peanuts and fried seaweed.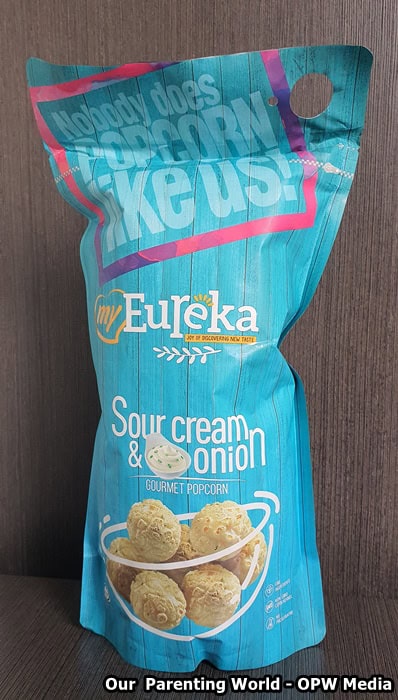 Sour Cream & Onion popcorn from MyEureka
Enjoy a great snack time with the crunchy and flavourful Sour Cream & Onion popcorn with sour cream at its core and onions to spice it up!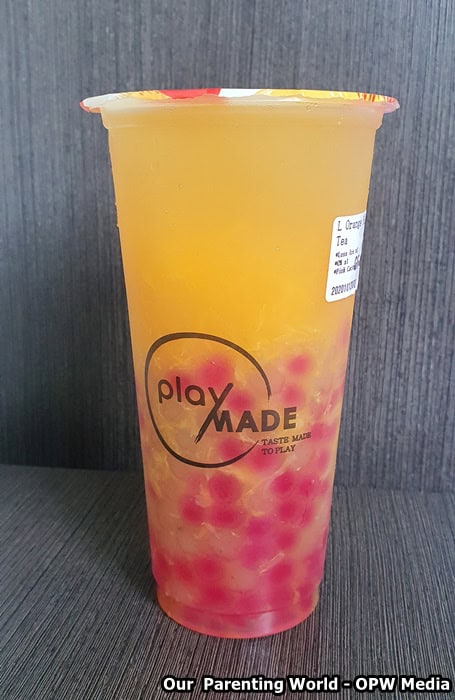 Bubble tea from Playmade 
Quench your thirst and enjoy a refreshing drink from Playmade.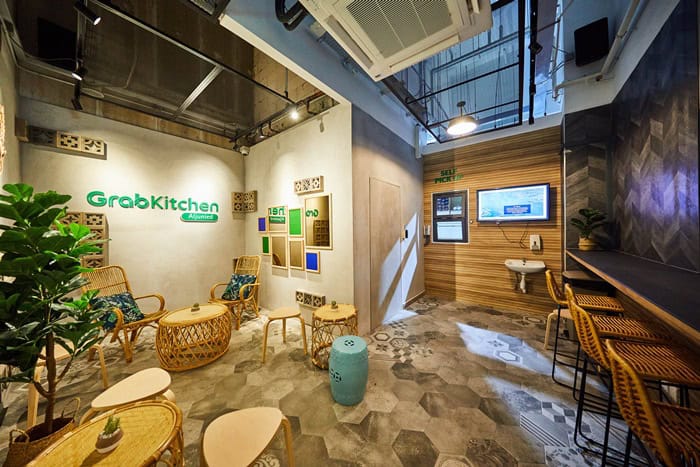 Image credit to GrabKitchen, Grab. 
GrabKitchen Aljunied at 2,971 square feet features eight kitchens and a small dine-in area. Consumers are able to mix and match options across 18 different restaurants for a start within a single receipt. The new kitchen is part of GrabKitchen's latest efforts to continue bringing consumers more value-for-money options on Grab while helping merchant-partners find their footing and thrive in the new normal.
GrabKitchen Hillview, Grab's first cloud kitchen in Singapore, has seen total orders more than doubled since its launch in January 2020, with the proportion of mix-and-match orders also increasing. Designing GrabKitchen's restaurant-mix is based on customer insights derived from in-app data usage as well as consumer surveys, the Geylang-Aljunied area saw one of the highest rates of unmet consumer demand amongst GrabFood users in Singapore. More specifically, Japanese, Korean and Western cuisines, as well as bubble tea and fried chicken saw significantly higher demand from consumers than supply from F&B merchants in the area. This insights results in the selection of merchant-partners onboard to bring consumers the food options they seek and to provide restaurants with the right expansion opportunities.
With the launch of GrabKitchen, Grab is able to offer merchant-partners a space to operate, takes care of overall utilities management within the facility, provides marketing support within the app, able to tap on Grab's wide delivery feet to expand their addressable consumer base with Islandwide delivery service thus helping to reduce overall operating costs.
Customers islandwide can benefit from mix and match feature available at both GrabKitchens where they can order across different food stalls, as well as add on snacks, desserts and drinks in one single order! To find out more about GrabFood, please visit https://food.grab.com/sg/