Grease, the new multi-million dollar and the number 1 party musical blaze into Singapore direct from a sensational sell-out tour of Australia and opens to a star studded affair at the Singapore's MasterCard Theatres at Marina Bay Sands till 18 May 2014.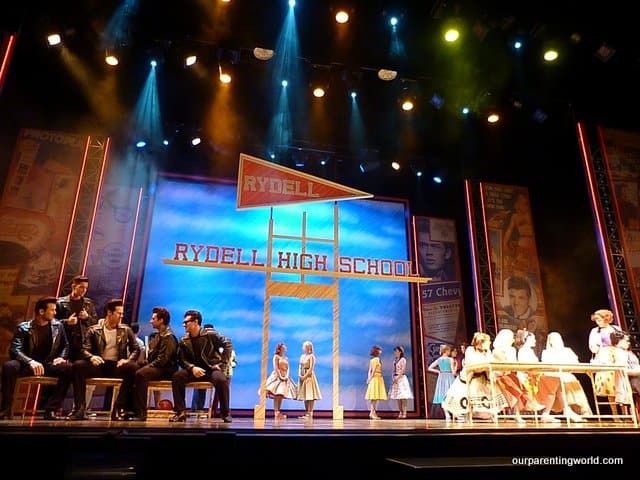 Grease is a 1971 musical written by Jim Jacobs and Warren Casey. The musical set in 1959 at fictional Rydell High School follows ten working-class teenagers as they navigate the complexities of love, friendships and rebellion.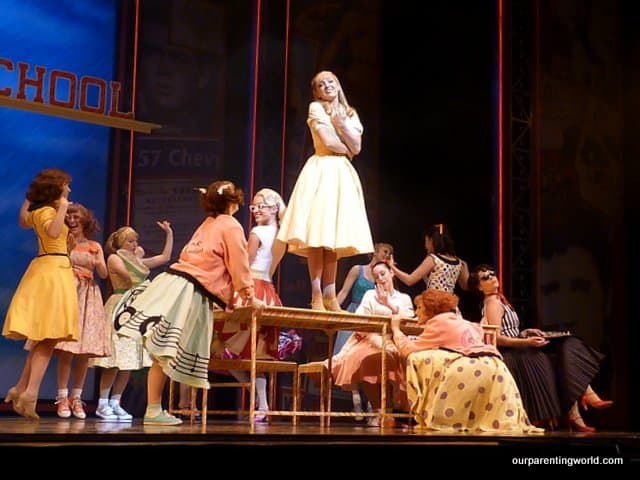 The female lead who is the "girl next door" Sandy Dumbrowski and her friends known as the "The Pink Ladies" sit in the lunchroom whom she gets to know on the first day of school. Sandy shares with "The Pink Ladies" how she and Danny Zuko, the leader of the greaser gang had a brief love affair the summer before, which ended with unresolved love. In describing the fling, Sandy focuses on romance.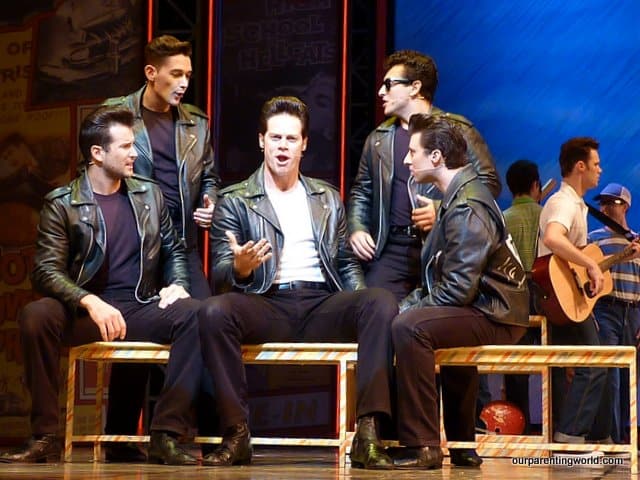 The male lead "bad boy" Danny Zuko together with the greaser gang sit at the entrance of the school. On the other hand, Danny shares and exaggerates to his gang regarding the physical aspects of his relationship with Sandy.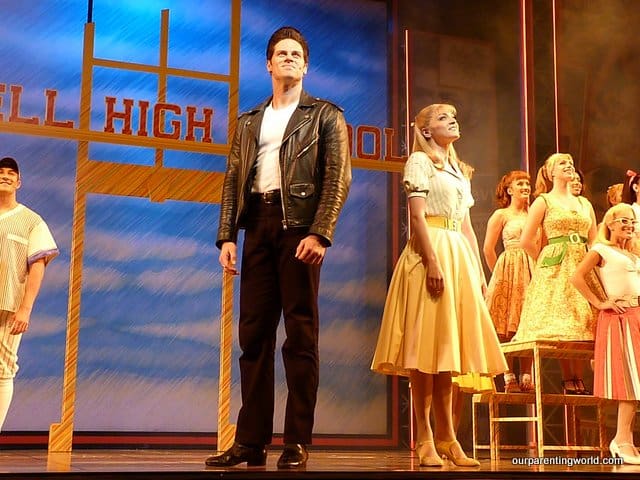 Sandy and Danny are so happy and excited to finally meet each other in school. However, Danny breaks Sandy's heart when he tries to brush her off and suddenly acts like she is no big thing to maintain his cool image in front of his gang.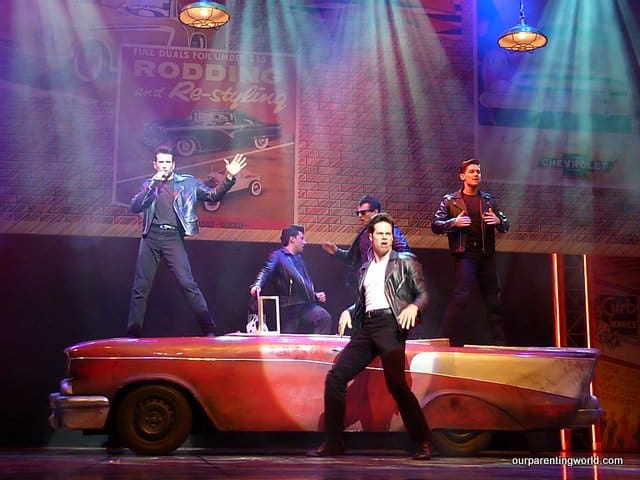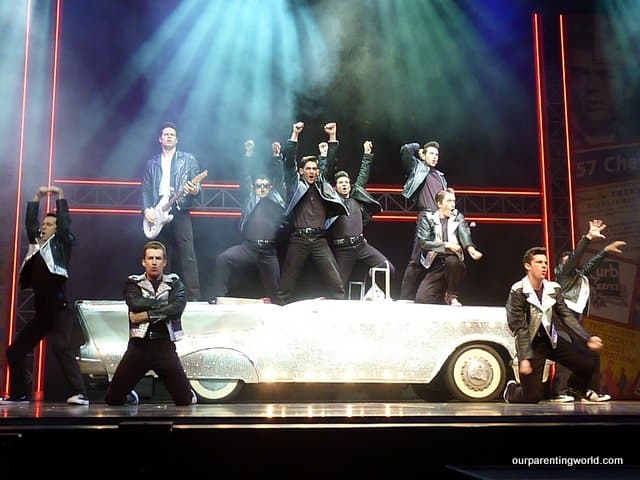 One of the highlights of the musical is the car nicknamed "Greased Lightnin". The gang meet up to see Kenickie's new car at the garage who has been working all summer to buy it. The rest of the boys think it is a heap of junk but Danny and Kenickie persuade them it will be a great way to attract the girls (Greased Lightnin')!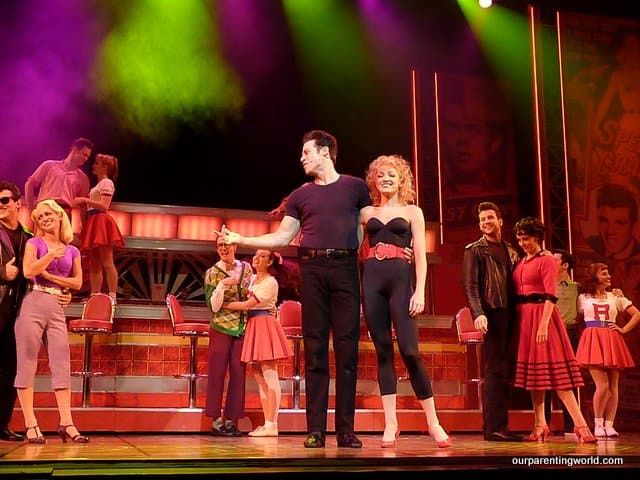 Towards the end of the musical, everyone especially Danny is in for a big surprise when a transformed Sandy arrives at the Burger bar looking hot. Danny is still smitten with Sandy and they eventually get back together.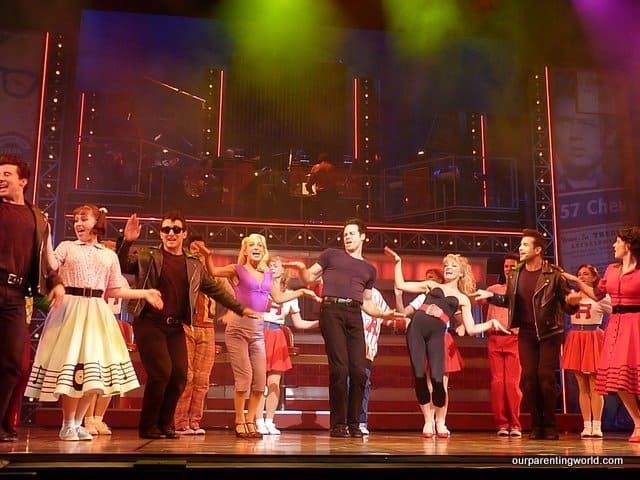 Grease is a highly energetic musical with plenty of fun and fantastic choreography! This new multi-million dollar production is packed with explosive energy, colourful lighting and features a spectacular international cast, super-slick dance moves, dazzling costumes and not forgetting all those memorable songs from the hit movie, Grease released in 1978 by John Travolta and Olivia Newton-John. The songs include Summer Nights, Sandy, Hopelessly Devoted To You, You're The One That I Want, Greased Lightnin' and Grease Is The Word. 
Our Parenting World strongly recommends this spectacular musical and it is a musical not to be missed.
This musical is truly ELECTRIFYIN'!
Grease is now showing at Marina Bay Sands. Hurry, go and catch it!
Event Date:
Friday, 25 April – Sunday, 18 May 2014
Tuesday – Friday: 8pm
Saturday: 2pm & 8pm
Sunday: 1pm & 5.30pm
Duration: 2 hours 30 minutes including a 20 minutes interval
Venue: Grand Theatre, MasterCard Theatres at Marina Bay Sands
Ticket Pricing (Exclude Booking Fee):
VIP : S$175
A Reserve : S$150
B Reserve : S$130
C Reserve : S$85
D Reserve : S$60
VIP Box (For 4 Seats) : S$700
Box Seats (For 4 Seats) : S$340
Discounts and Concessions:
For Corporate or Group Bookings, please email [email protected] or call ShowBiz at +65-6688-1029