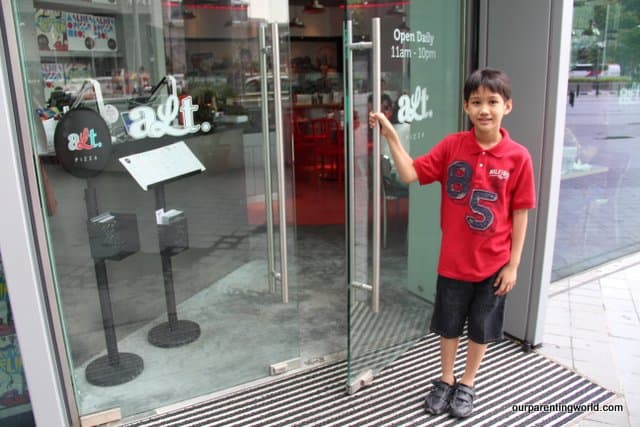 Yum yum … where do we go for delicious pizza??
The answer is Alt. Pizza! It is conveniently located at Suntec City Tower 4 #01-602. What is unique about Alt. Pizza is that you can take control and create your very own pizza.
Alt. means short for 'Alternative' is a contemporary pizza bar that serves artisanal pizzas where customers can come up with creative ways of making their own D.I.Y pizzas with a wide selection of fresh and high quality ingredients from gourmet meat, seafood, cheeses, delicious sauces, vegetables and toppings like toasted pine nuts and white truffle oil.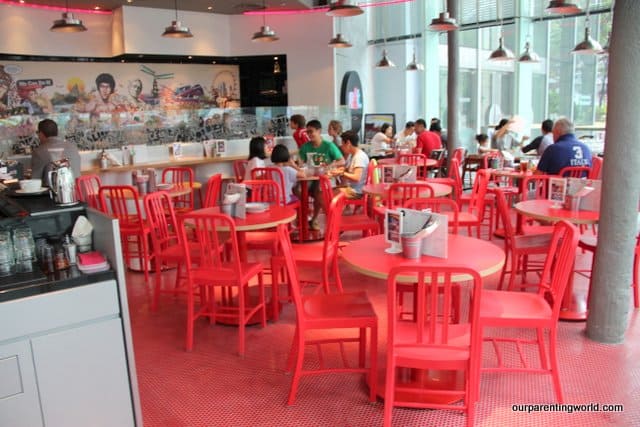 Alt. Pizza is set in a casual environment with an open concept. It has a variety of seating options, customers can choose to sit indoors or outdoors.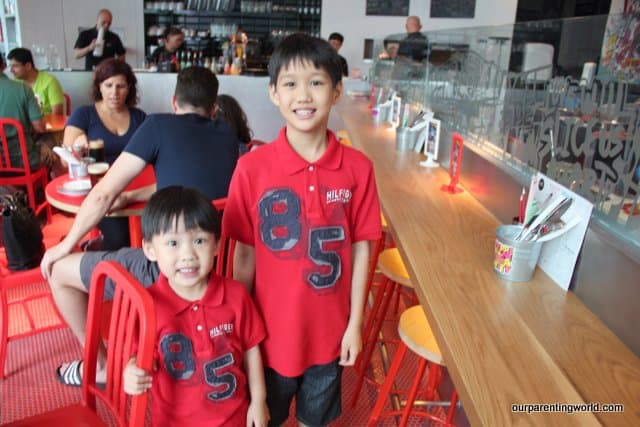 The seating options also include the prized bar seats where you can see the chefs at work.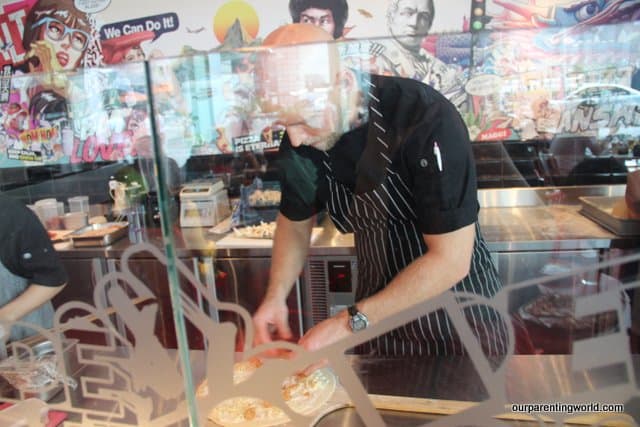 This is Matthew White, who is a critically acclaimed chef. He has worked with culinary stars such as Wolfgang Puck and Michael Mina. You can be assured of the quality of the delicious pizzas that Alt. Pizza produced having renowned chef like Matthew White.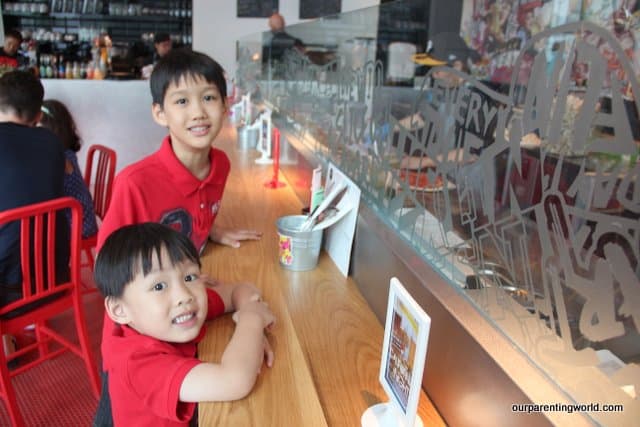 The boys can't take their eyes off looking at the chefs at work. They can't wait to taste the pizzas that the chefs made.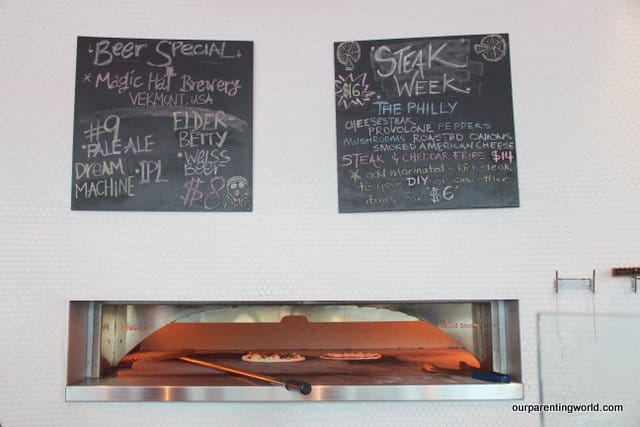 Wah … delicious and freshly made pizzas are cooked to perfection in the stove.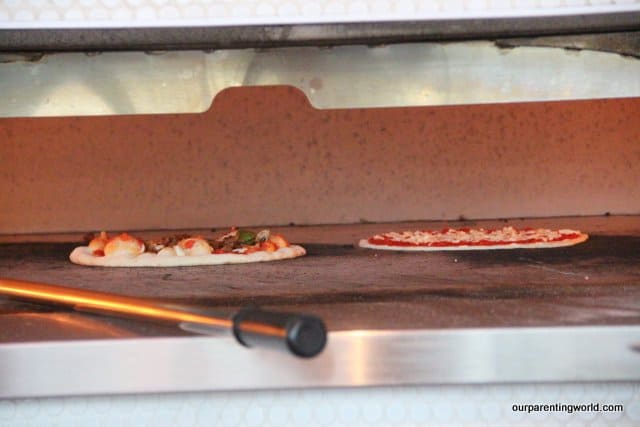 A closer look … can't wait to eat them!
Here are some of the recommended food that we have tried: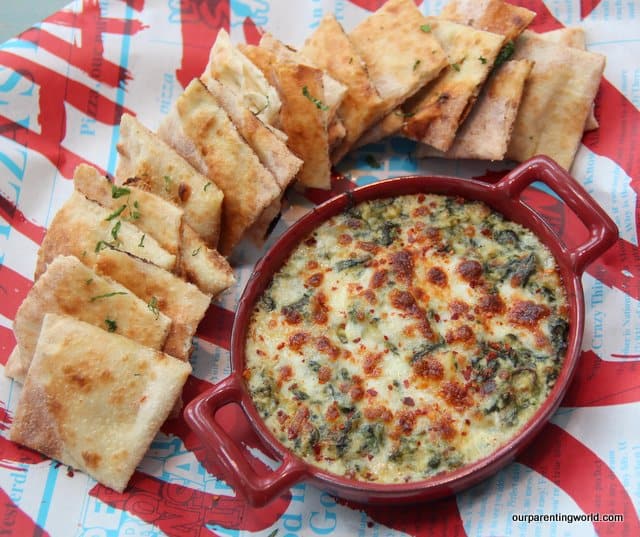 Artichoke and Spinach Dip – $10 with roasted garlic, parmesan and sea salt flat bread.
The parmesan together with spinach is creamy and flavorful. Usually the boys don't eat spinach but with this dish, the two boys gobbled it up. It shows how tasty it is!
Wagyu Short Rib Meatballs – $12 with ricotta, provolone, mozzarella, organic tomato sauce.
The meatballs are simply delicious, every bite of the meatball is juicy, full of flavour and melts in the mouth.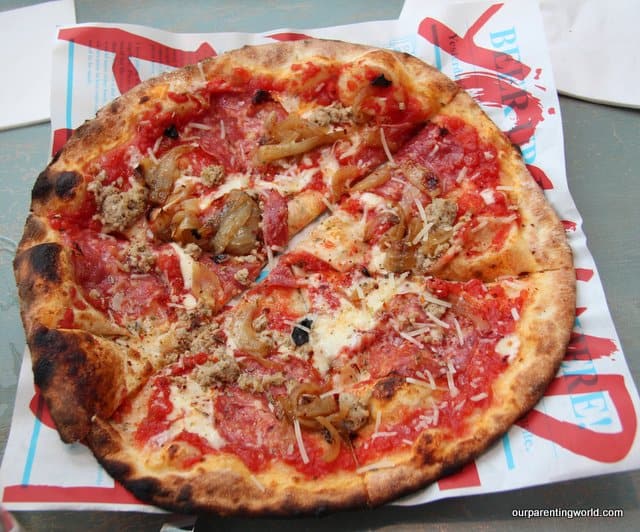 The Hangover – $16 with organic tomato sauce, mozzarella, pepperoni, fennel sausage, roasted onions, parmesan.
The Hangover is one of Alt. Pizza's house creation. It is actually one of our favourite pizzas, it has a stronger taste with tomato sauce and pepperoni. The crust is thin and crispy. Alt's Pizza's are 11-inch thin crust, it is made fresh daily and do not contain any preservatives.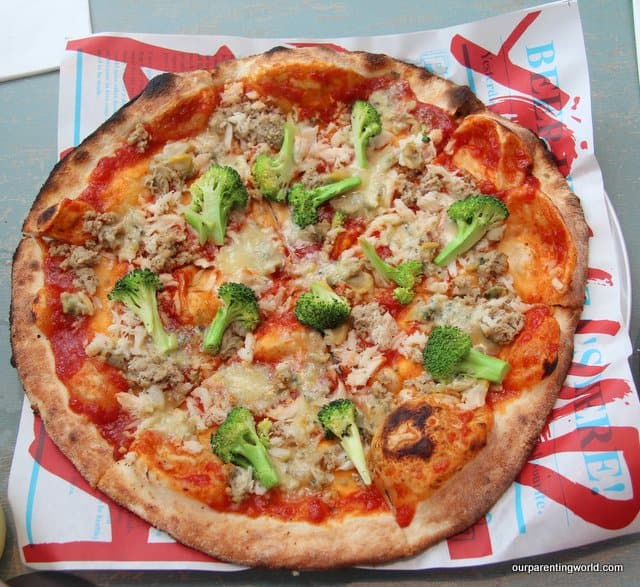 This is our D.I.Y. custom made pizza. The boys chose all the ingredients from the sauce, cheese, toppings, special mention for one of the ingredients that they chose is blue crab which is very unique and for veggies, surprising that the boys actually include broccoli.
For D.I.Y. pizzas, you start off with $8 for a sauce and after that it is around $2 to $5 for one topping depending on the ingredients you choose.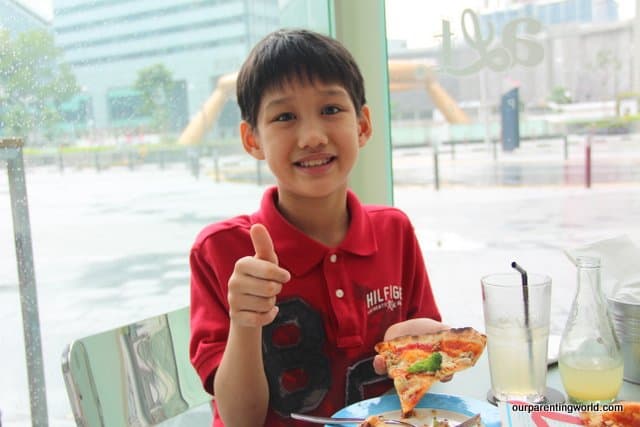 "I love pizzas, thumbs up to Alt. Pizza"
The boys are so happy with their custom made pizzas that they finished them all including the broccoli!
What a good way to end off a delicious meal is to have ice cream!
Alt. Pizza serves Kapiti Organic New Zealand Ice Cream where you can choose from Passion Fruit & Lemon Curd, Fresh Mint, Chocolate Hazelnut, Hokey Pokey, Double Cookies & Cream at $4 per scoop.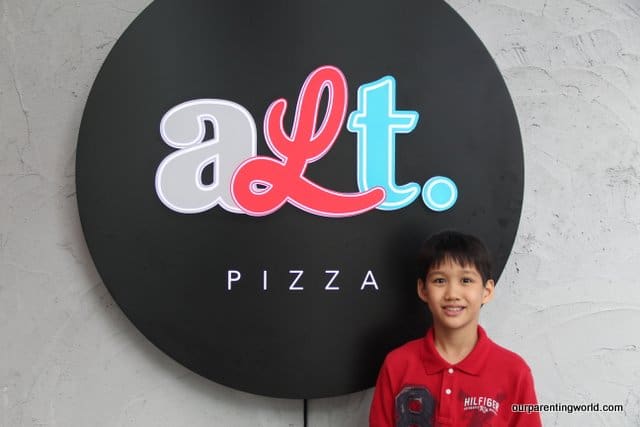 Our Parenting World would like to thank the organisers and Alt. Pizza for having us!
Alt. Pizza is a great place for quality delicious food and pizzas with friends and families. Its prices are also reasonable and pocket-friendly.
It is a good place for us to hang out as a family and not many pizza places let you create your very own pizza. Over here, we can exercise our creativity and have fun in making and eating our pizza creation. Come to Alt. Pizza and try it for yourself!
Additional Information:
Daily: 11:00 – 22:00
Telephone
6836 9207
Please click HERE for more information.