Gu Ma Jia (姑妈家), well-known for creating delectable home-cooked dishes has launched new Western/Fusion meals. The restaurant was set up in 2009 and its founder is affectionately known as Gu Ma, who has more than 30 years of cooking experiences and Gu Ma Jia has won many awards such as the Food Fest Top 10 Favourite Restaurants for 2 consecutive years in 2010 and 2013.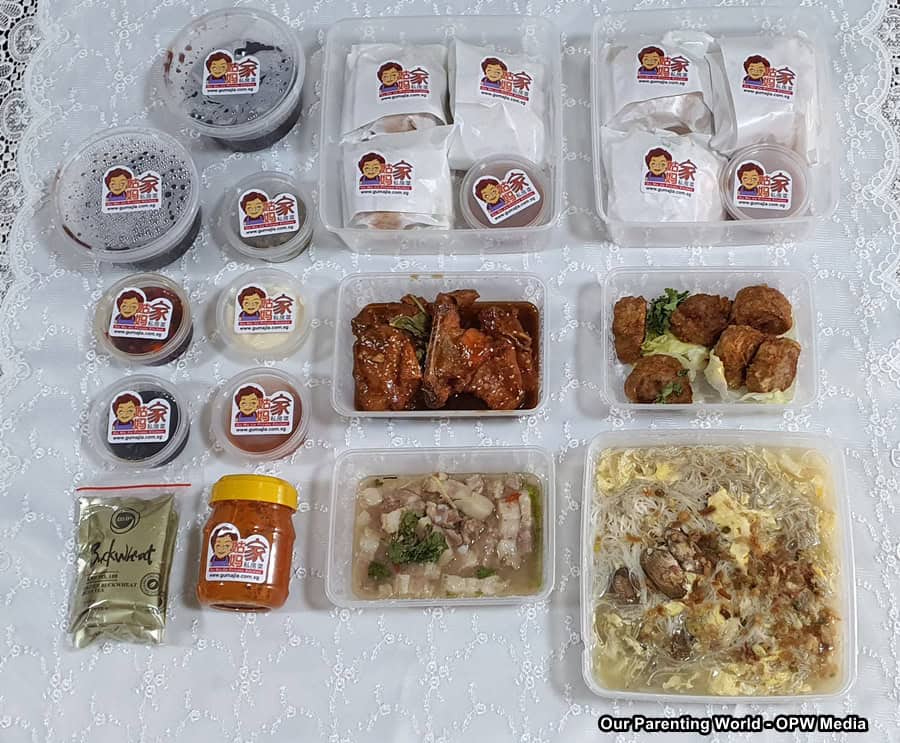 During the circuit breaker period, we are delighted to try out Gu Ma Jia's sumptuous variety of dishes. Here's the highlights of some of Gu Ma Jia's delicious range of new and signature dishes as follows: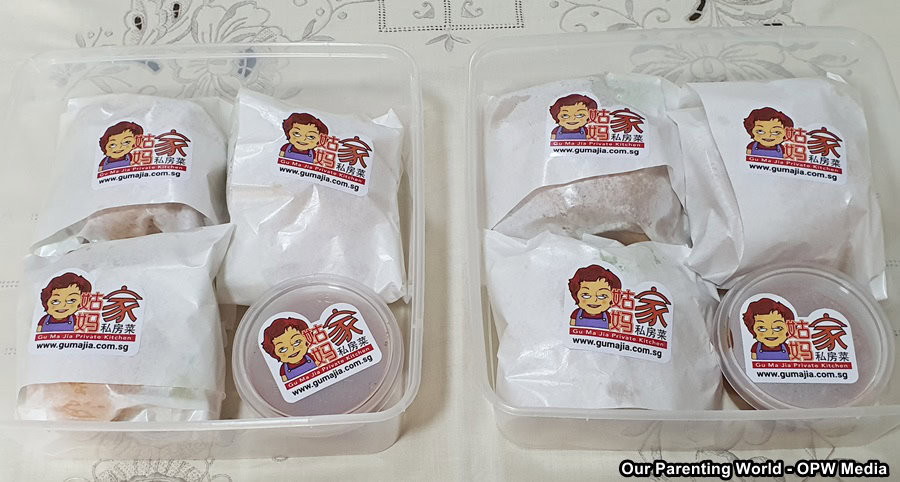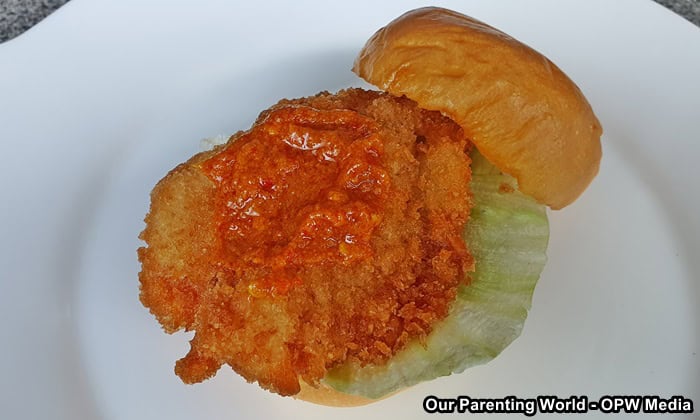 The newly launched Fusion Assam Burgers consists of a set of Assam Fish Burgers (3 burgers) and a set of Assam Pork Burgers (3 burgers). Assam lovers will enjoy this creative and uniquely flavoured burgers that comes with a set of 3 burgers and a generous tub of its signature assam sauce. Spread the sauce over the crispy fish/pork burger that makes the burger even more tasty and the spicy sauce will give your taste buds a satisfying strong kick! The new Fusion Assam Burgers is available for delivery or takeout.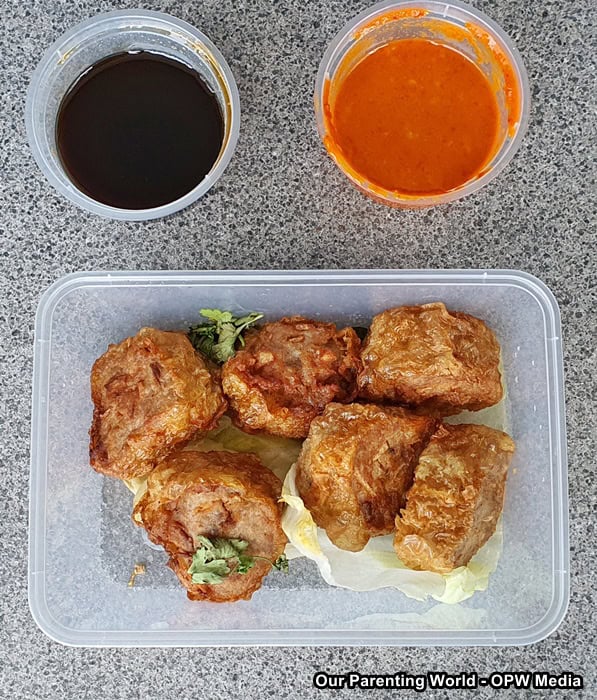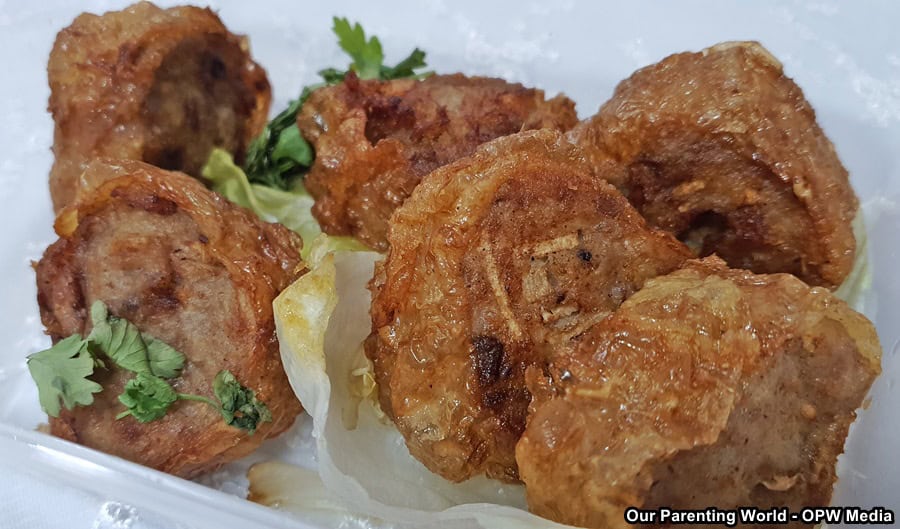 Homemade Prawn Roll (6 pieces) 
These luscious homemade prawns roll is huge, with crispy outer layer and the meat remains moist and juicy on the inside, dip in the accompanying sauces for extra flavour, such a delight to pop it into our mouth!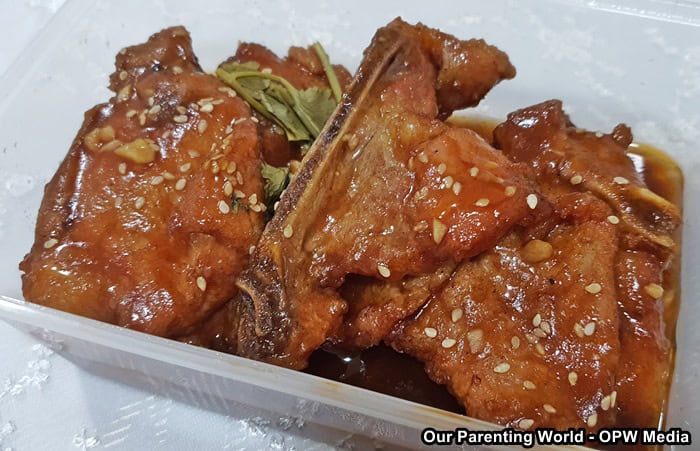 Gu Ma Jia Flaming Pork Ribs
Big pieces of juicy, tender pork ribs that have been drenched in sweet savoury and tangy sauce. Each of these pork rib has chunks of meat bursting with flavour! This is a huge favourite among the regulars at Gu Ma Jia.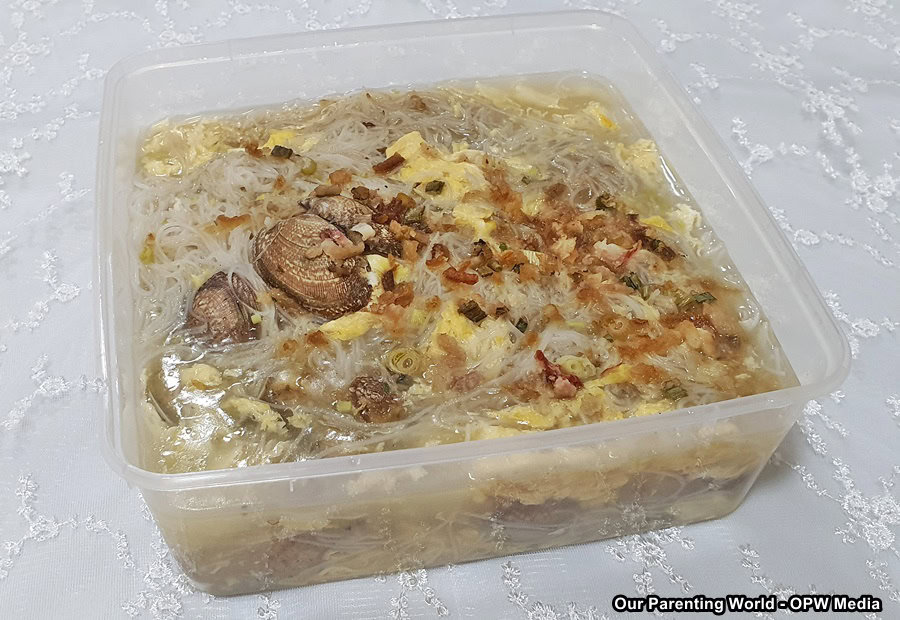 Ubin Lala Bee Hoon
One of the must-try signatures at Gu Ma Jia has to be Ubin Lala Bee Hoon, soft, silky delectable bee hoon filled with lots of juicy, fresh clams. Eating this dish is like having a home cooked comfortable meal with your loved ones at home. This dish is so mouth-watering that we can't stop!
Black Glutinous Rice
End your meal with a wonderful dessert. Enjoy a bowl of good dessert that is high in fibre like Black Glutinous Rice, what a great way to complete a hearty and satisfying meal!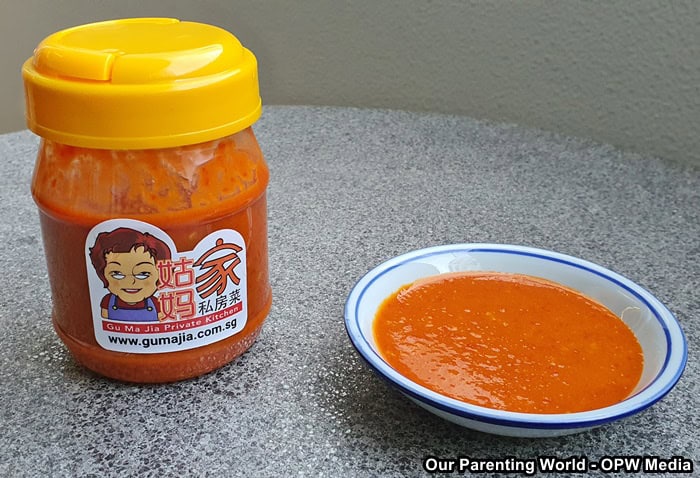 Gu Ma Jia Homemade Sambal Chilli
Another item which this restaurant stands out from the other Chinese restaurants is their chilli sauce. If you are a chilli lover and love all things hot and spicy, you have to try out Gu Ma Jia's signature Homemade Sambal Chilli that is made fresh daily from a secret recipe. The sambal chilli gives a strong aroma and fiery hot, a must-have to go with your dishes!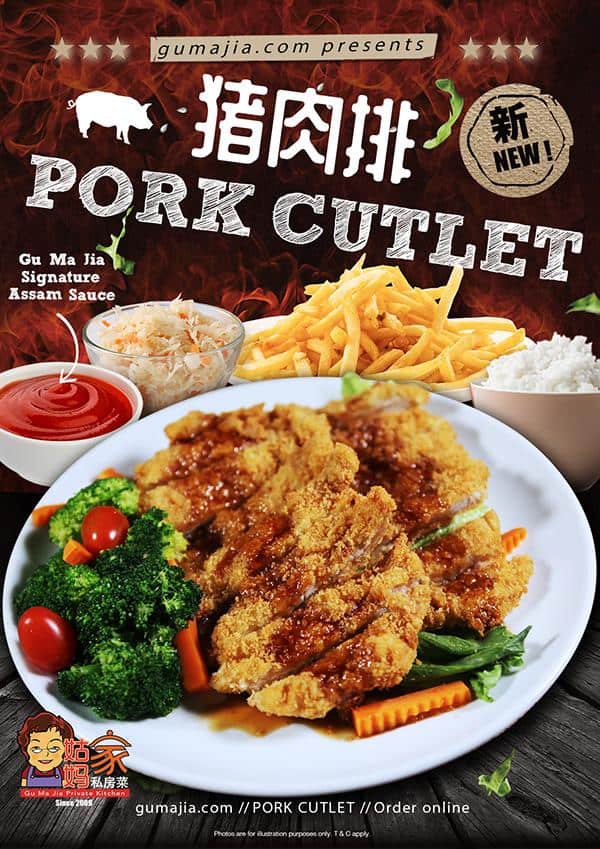 The other new Western dishes are: Gu Ma Jia Fish & Chips and Pork Cutlet with fries and vegetables on the sides, a complete meal for you available at $13.80+ each.
Other new Chinese dishes like Braised Spicy and Sour Pork with Salted Shrimp and Gu Ma Jia Vinegar Pig Trotters have been introduced. The popular Vinegar Pig Trotters is now available finally and this dish is personally cooked by Gu Ma herself, only delivering once a week, every Thursday and available in 2 sizes. Enjoy this nutritious and hearty meal which is Gu Ma's secret recipe. Using fresh and premium ingredients, this dish greatly boost one's energy, improve digestion, expel wind from the body while increasing protein, calcium and collagen intake from the pig trotters.
Serves 4 to 8 pax – $60.

Serves 8 to 10 pax – $120.

Advance order is required.

Packaging for takeaway/delivery will be in plastic containers. Please quickly transfer to a claypot at home if possible upon delivery.

For self-collection, you can bring your pot (preferably use claypot).

Self collection during operating hours.

Free delivery for $120.

Available on every Thursday

Cut off date for pre-order is on every Monday 8pm. 
To find out more about the new Chinese dishes and to order, please visit Braised Spicy and Sour Pork with Salted Shrimp and Gu Ma Jia Vinegar Pig Trotters.
In addition, get 30% off first order online when you join its Telegram Channel: https://t.me/gumajiahomelyfood
3 hours advance order is required. Please call 6285 2023 or Whatsapp at https://wa.me/6587138779 to place your order.
You can also order other dishes online for delivery on https://gumajia.com.sg/order-online/.
(1) 10% Discount for Takeaway/Dabao – Only Self-Collect or Drive-Thru (no minimum spending), only via phone call or whatsapp order. Not applicable for online orders.  
Address at 45 Tai Thong Crescent Singapore 347866
(2) Online order / Call-in Delivery
No minimum order, $10 delivery charge
Free delivery for $100 above.
Hurry, don't miss these special offers and attractive promotions, try out Gu Ma Jia today!