The word "Peranakan" is a familiar and unique word in Singapore. Most of us normally associate the word Peranakan with food as Peranakan food is authentic, tasty and absolutely delicious! In fact, there are several popular Peranakan restaurants in Singapore.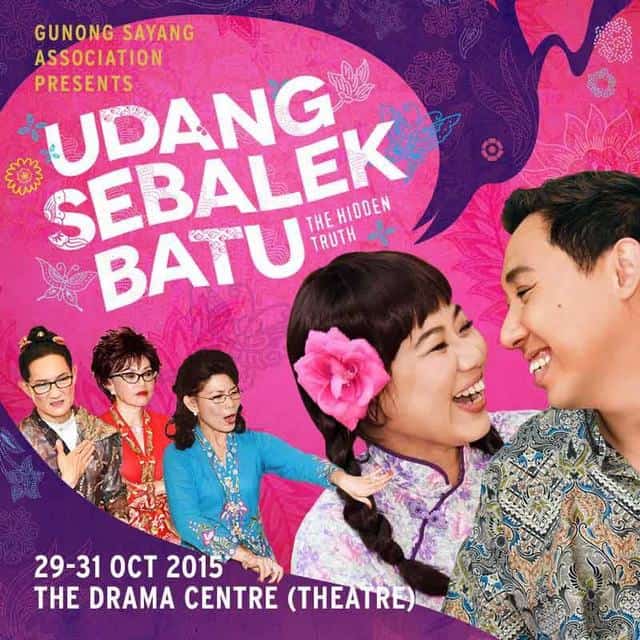 The Peranakan is a group of Straits Chinese, who has a hybrid of Chinese, Malays and Western cultures as their ancestors were Chinese immigrants who came to our region several hundred years ago and married into the Malay community. The men refer themselves as Baba and the women as Nyonya. They also adopted some of the Western cultures during the early colonial days in Malaysia and Singapore. Unlike most Chinese Singaporeans today whose grandparents came from China during the early last century, the Peranakan have been here for several hundred years already.
The Gunong Sayang Association (GSA) is an organisation promoting Peranakan activities through music, drama and dance will be hosting its annual "Wayang Peranakan" in October this year. To mark the association's 105th anniversary as well as Singapore's Golden Jubilee, it will produce a Peranakan play titled "Udang Sebalek Batu" which  the Malay phrase literally translated is "Prawn behind stone" which means there is a hidden truth behind what you see. 
In addition, audience can look forward to a curated selection of Peranakan booths at the Wayang Peranakan including kuehs and batik textiles.
For more information about Gunong Sayang Association, please visit https://www.facebook.com/GunongSayangAssociation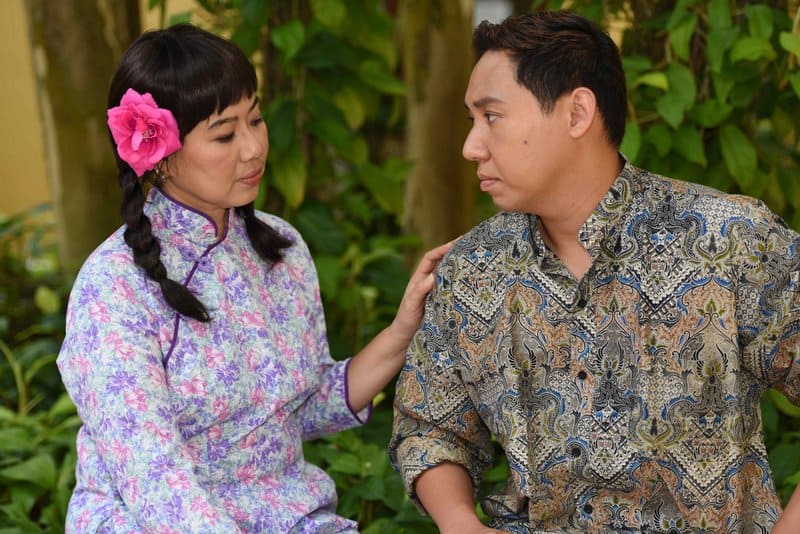 The drama led by experienced theatre performers Nyonya Audrey Tan and Baba Eugene Tay, this play is about a young couple who were childhood friends from different family backgrounds, grew up to become lovers and have to overcome obstacles from both side of the families to be together. Is there a hidden truth behind and will it be eventually revealed?
The play is directed by Baba Tony Quek and written by Baba Alvin Teo, both veterans in the Peranakan theatre community. The Peranakan language used in the play features a mixture of Malay and Hokkien dialects with English subtitles for the audience who may not understand the Peranakan language. Udang Sebalek Batu runs from October 30 (8pm) to October 31 (2pm and 8pm) at The Drama Centre Theatre. Tickets from S$45 onwards from Sistic.
Through the medium of drama, music, dance and language, young Singaporeans can be made more aware of our Straits Chinese heritage, says Professor Walter Woon, Professor of Law at National University of Singapore and Patron of GSA. Professor Woon was also formerly a Nominated Member of Parliament in Singapore and former Attorney-General of Singapore.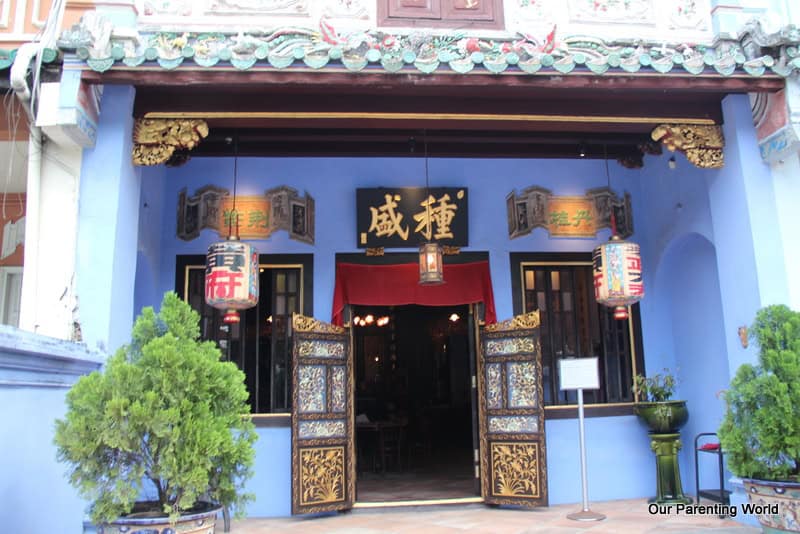 The media press conference was held at NUS Baba House at 157 Neil Road, Singapore 088883. This newly renovated three storey Peranakan house opposite Singapore General Hospital is a gift from Ms Agnes Tan to the National University of Singapore (NUS). Ms Tan is the daughter of a prominent Malaysian Chinese, Tun Tan Cheng Lock who was also the founding member of Malaysia Chinese Association (MCA) in Malaysia.
The Baba House was officially opened in September 2008 by President SR Nathan. It was previously the ancestral home of a Straits Chinese family, and after renovation, it is now part of NUS Museum and co-managed by NUS Centre of Arts. Unlike today's modern homes, this old Peranakan house has high ceilings and air well which is well ventilated. There is no need for air-conditioning in this type of old architecture home because of the good ventilation.
Visitors who are interested to visit NUS Baba House can sign up to their popular one hour tour. Visits are by appointment only and you would need to sign up in advance for the tour.
More details are available at http://nus.edu.sg/museum/baba or call [65] 6227 5731 or email [email protected]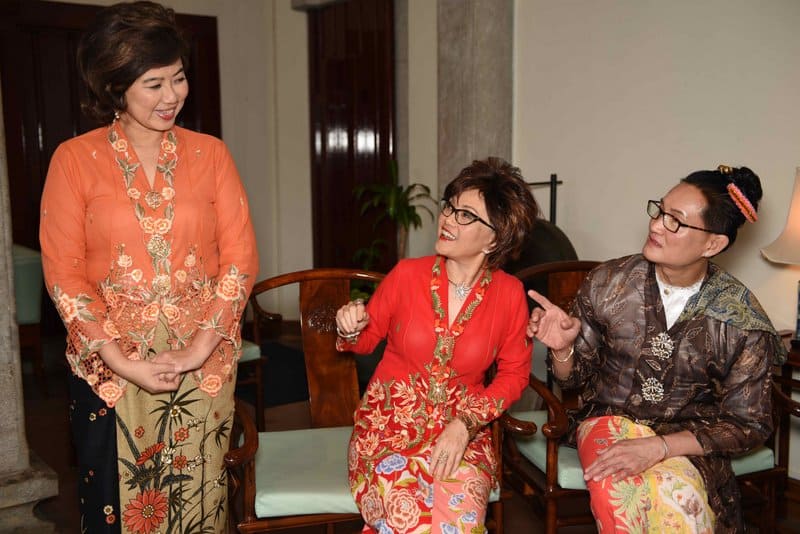 Don't miss this performances by Gunong Sayang Association accompanied by renowned Huqin quintet, StringWerkz which is a must-see performances for Peranakans and for all who are keen to find out more about the colourful rich culture of the Peranakans. 
Additional Information
Udang Sebalek Batu (Hidden Truth)
Event Date:
Friday, 30 October to Saturday, 31 October 2015
Friday, 8pm
Saturday, 2pm & 8pm
Venue:
Drama Centre Theatre
Ticket Pricing:
(Excludes Booking Fee)
Standard: S$65, S$55, S$45
Language:
Patois Peranakan with English Subtitles
Duration:
Approximately 2 hours 30 minutes
(Approximately 20 minutes interval)
Please click HERE to go to Sistic to purchase the tickets.