After playing at Adventure Cove Waterpark, everyone was back at The Bay Restaurant for a sumptuous lunch buffet and to celebrate Charisee's birthday!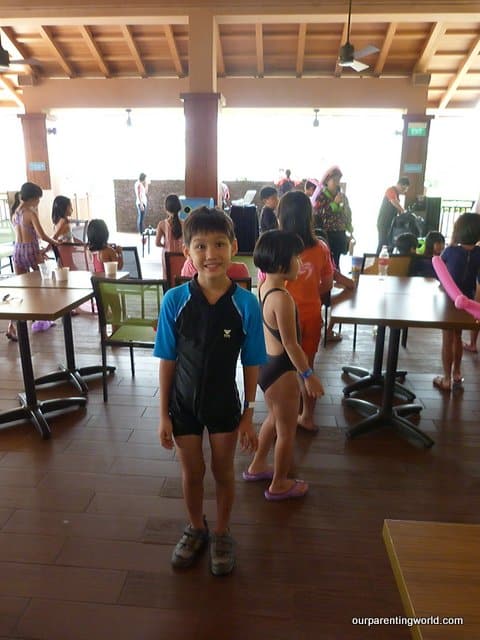 We were back at the 2nd floor of the restaurant.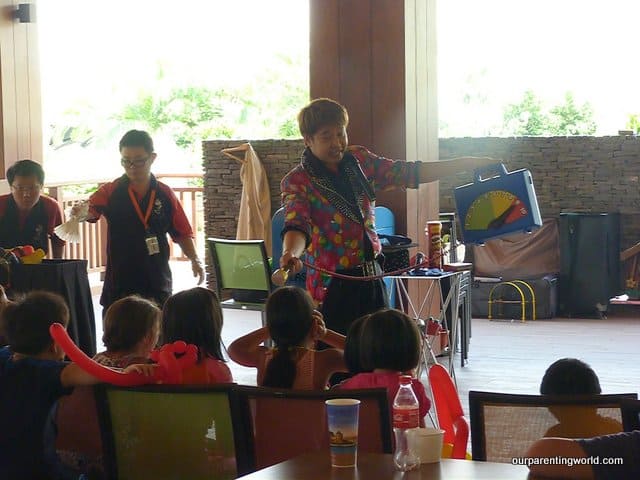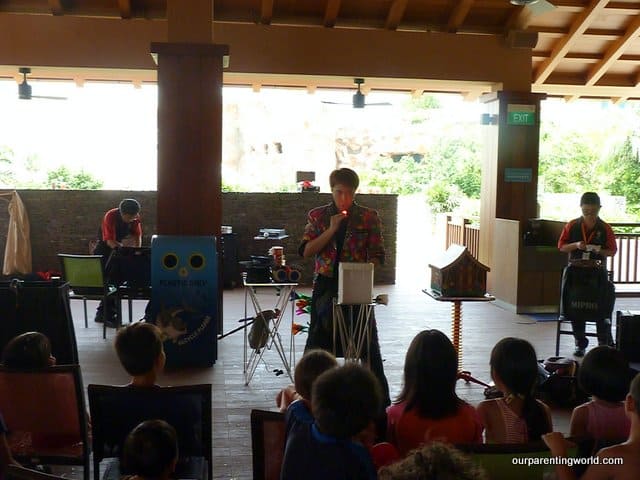 Children and adults were treated to an entertaining magic show.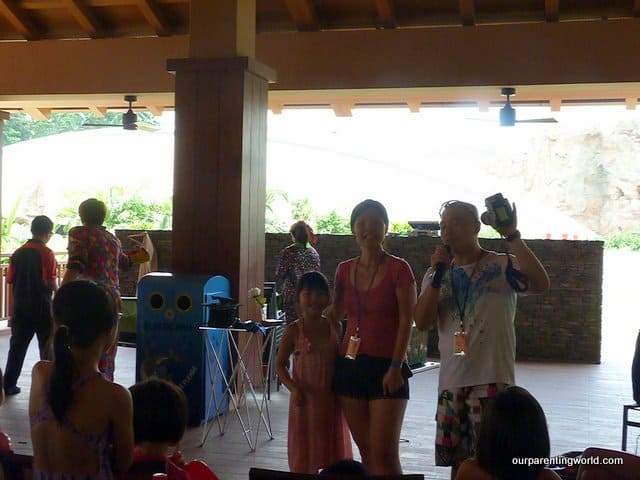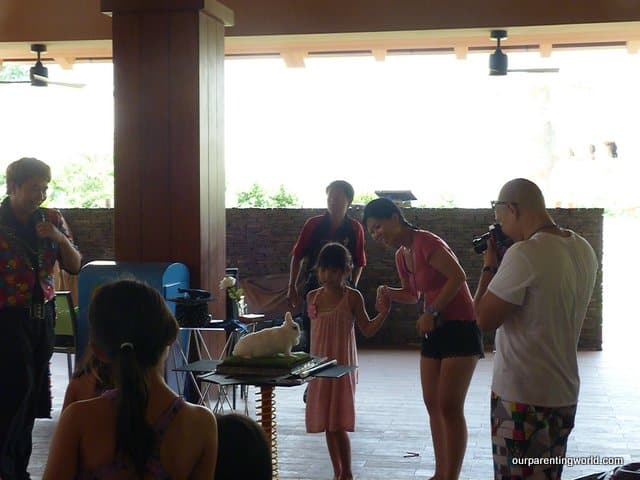 A round of applause for lovely Charisee and her parents to come up to perform a magic trick together. What a sweet family!
Charisee and her friends gathered around to sing and wish her "Happy Birthday!". 
We would like to wish Charisee a very Happy Birthday! May you always be blessed with many good things, stay happy and beautiful! Many thanks to Charisee's lovely parents for organising and inviting us to the party!
The boys were busy playing catch with each other at the open garden behind the restaurant.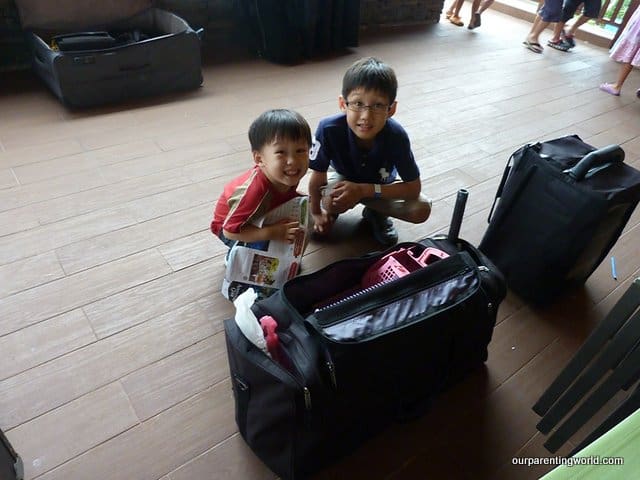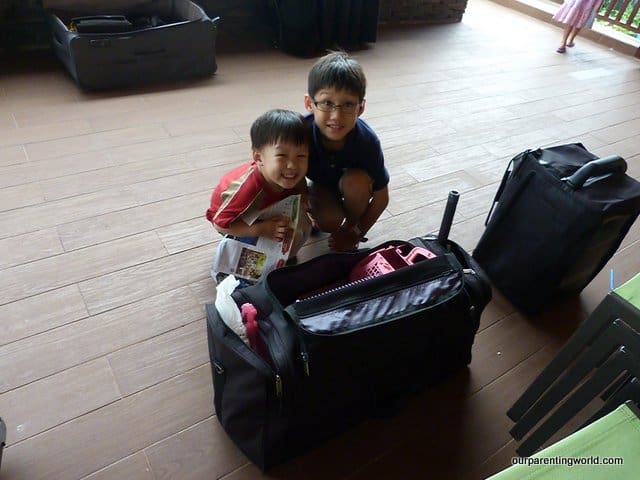 Then we saw them looking at a bag. Gor Gor and Di Di, what are you looking at?
Can you guess what are they doing?
Look, its the birds and rabbit at the magic show. They are so adorable!
After the birthday party, on our way, we saw Rainbow Reef which is very near to The Bay Restaurant. You can snorkel over a colourful rainbow reef and according to its website, enjoy up-close encounters with 20,000 friendly fish. Watch in wonder as myriads of tropical fish play hide-and-seek amongst the reef.
Minimum height requirement is 107cm. Children under 122cm in height must be accompanied by a supervising companion. The Adventure Cove Waterpark admission ticket will entitle you to this experience.
On our way to the exit, we went through a cave-like structure and it is so cool to see people floating through parts of the Adventure River.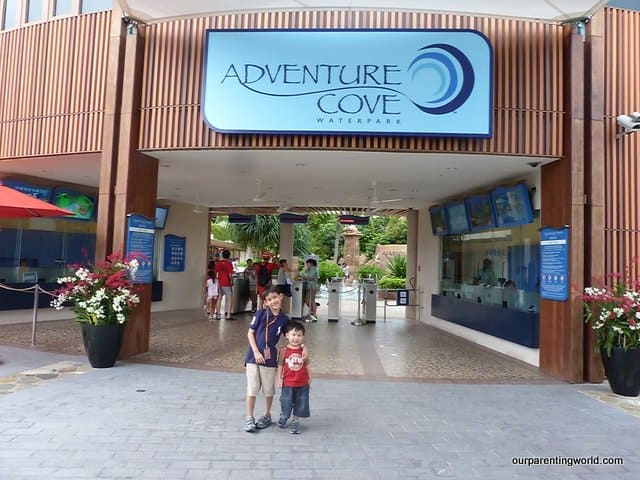 Next stop, S.E.A. Aquarium and the boys took a picture infront of Adventure Cove Waterpark before leaving the place. The boys excitedly proclaimed that "We will be back!"
About The Bay Restaurant. it has a wide range of culinary delights from local, Asian to Western. It offers quick service dining place al-fresco style on the terrace overlooking the Waterpark. Operating hours from 10am to 6pm daily. 
Please click HERE to go to Part 3 of Birthday celebration at S.E.A. Aquarium.