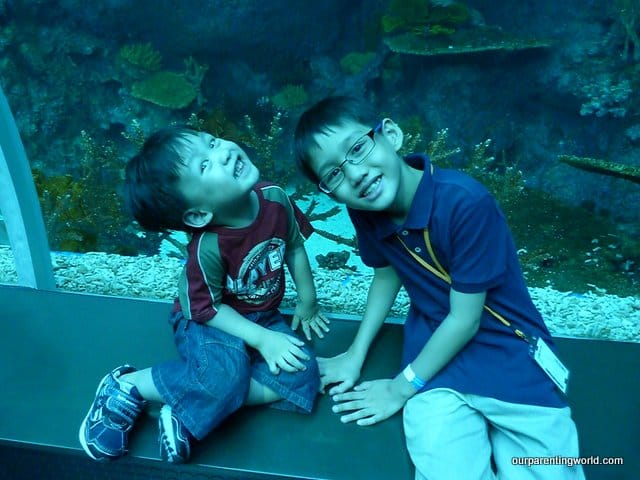 Gor Gor and Di Di are so happy to be at the S.E.A. Aquarium, they simply love to see all kinds of marine life!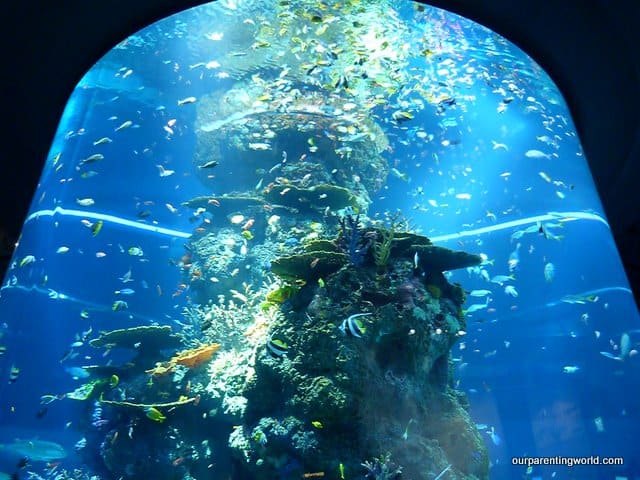 S.E.A. Aquarium is the world's largest oceanarium. We are so amazed with the rich and fascinating marine world.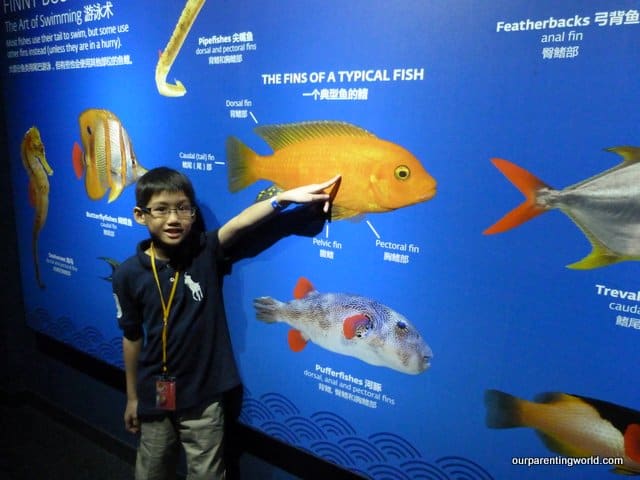 At the aquarium, we get to learn more about the different types of fishes, their structures, habitats and so on. Gor Gor enjoys reading all about them and he said he has learned so much about the marine life. 
What are Gor Gor and Di Di doing? They are at the touch pool. 
Can you guess what this flower-like object is? It is a hatched shark egg! You can see and touch it at the touch pool.
Here are some of our favorites: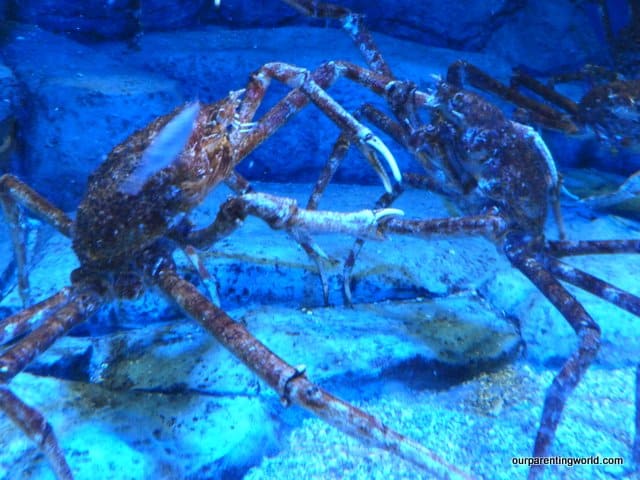 Giant Spider Crabs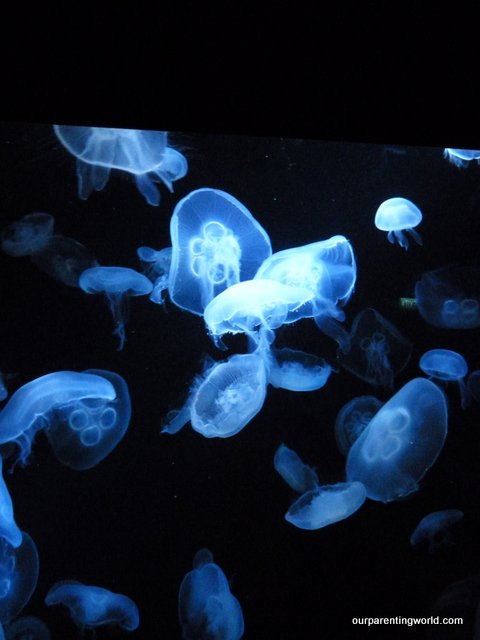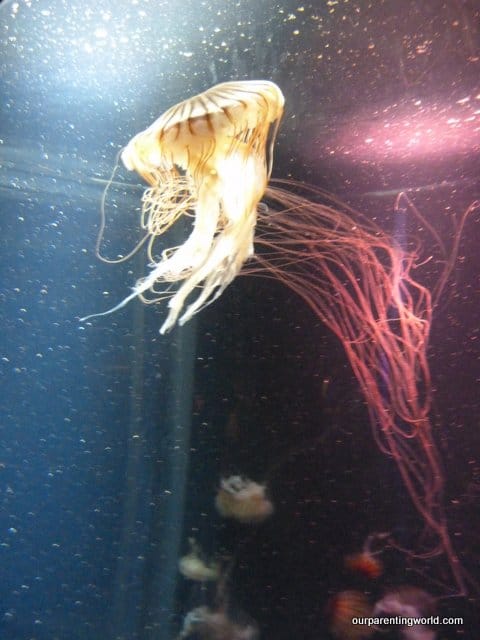 Sea Jellies
Giant Octopus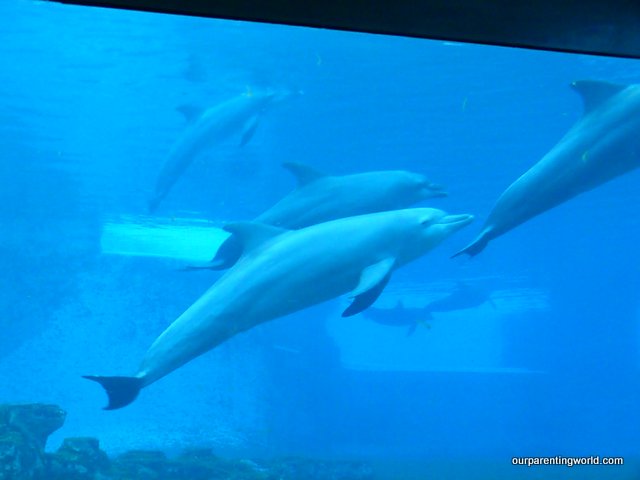 Dolphins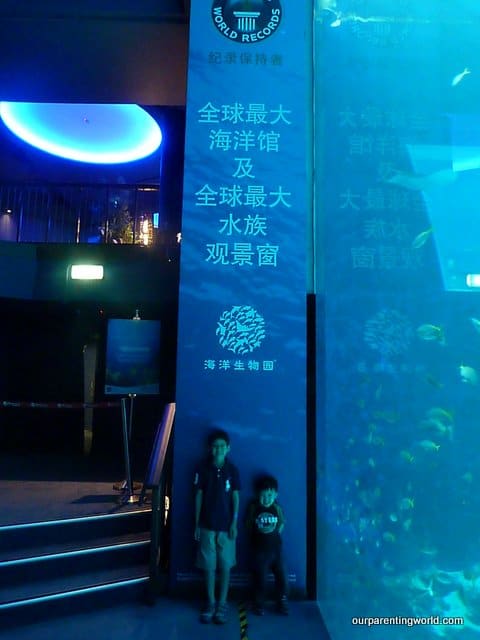 S.E.A. Aquarium which is the world's largest aquarium accredited by GUINNESS WORLD RECORDS™. It has the largest viewing panel which housed more than 100,000 marine animals from over 800 species across 49 habitats according to its website. Please click HERE to find out more.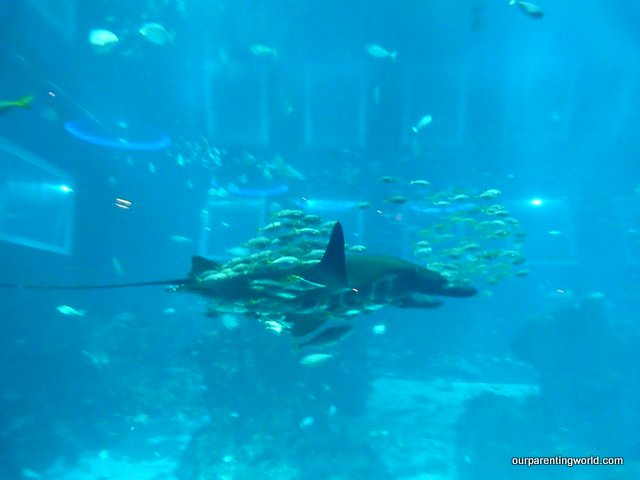 Gor Gor and Di Di are so fascinated with this magnificent manta ray with a school of fishes following it whenever it goes. This is the only manta ray that attracted a school of fishes.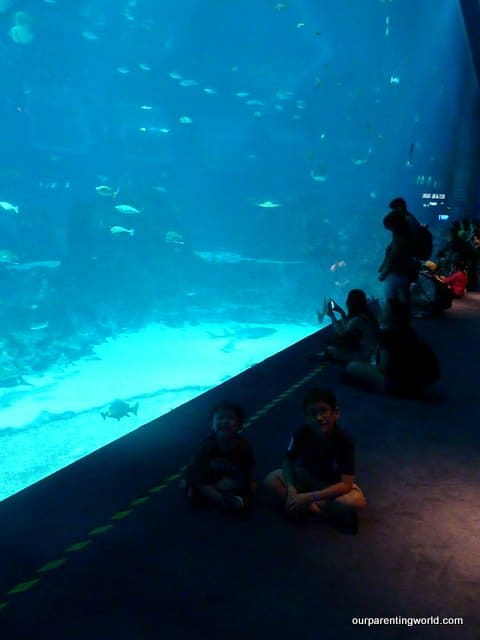 We actually sat at the viewing panel for about an hour observing the marine life and we are never bored with it. We felt that it has a therapeutic effect watching the fishes swimming and we find it so relaxing.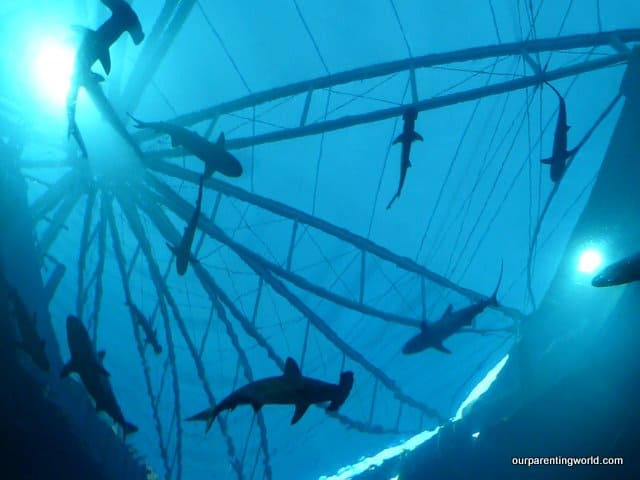 We are at the Sharks Seas area and where we will get to see scalloped hammerhead sharks, silvertip sharks, sandbar sharks and more.
This is the second longest place that we spend time at, we spend more than 30 minutes sitting down and looking at all the sharks. Again Mummy said it is very therapeutic and relaxing to watch the sharks swimming around.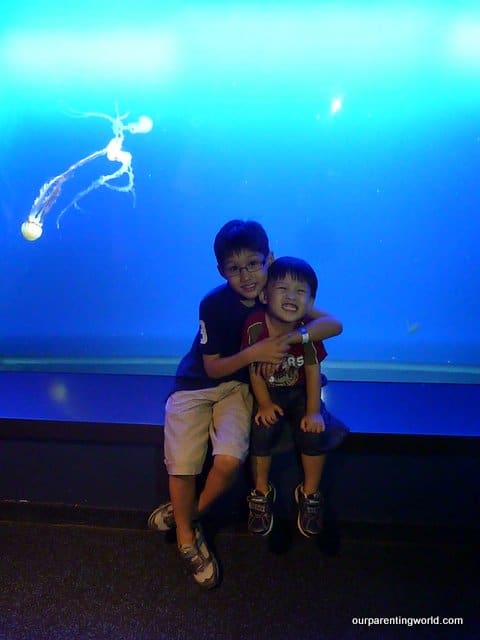 At S.E.A Aquarium there is very popular restaurant called Ocean Restaurant by Cat Cora. We hope to visit that in future. 
Here we would like to thank our lovely dear friends, Charisee and family for inviting us. Looking forward to our gathering soon.