As we bade farewell to 2016 and welcome 2017, Singapore had a host of activities to celebrate and countdown for the new year on 31 December 2016! Party-goers at the countdown venues at Marina Bay looked forward to catch the much anticipated fireworks.
Our Parenting World team attended Rock On! 2017 a multi-million dollar production, at The Float @ Marina Bay which is the world's largest floating stage. We are excited to be able to attend the biggest countdown party in Singapore! The event was presented by IMC Live for the first time and started from 5pm and all the way to 1am featuring artistes like multi-Grammy Award winner and singer-songwriter Alicia Keys, American rock Outfit Hoobastank, as well as star-studded regional and local lineup Rainie Yang, Shin, Penny Tai, Eric Chou, Kenji Wu, Joi Chua, Chriz Tong, Ferlyn G, Gilded Edge and Shirlyn & The UnXpected. It is a countdown party that is not to be missed!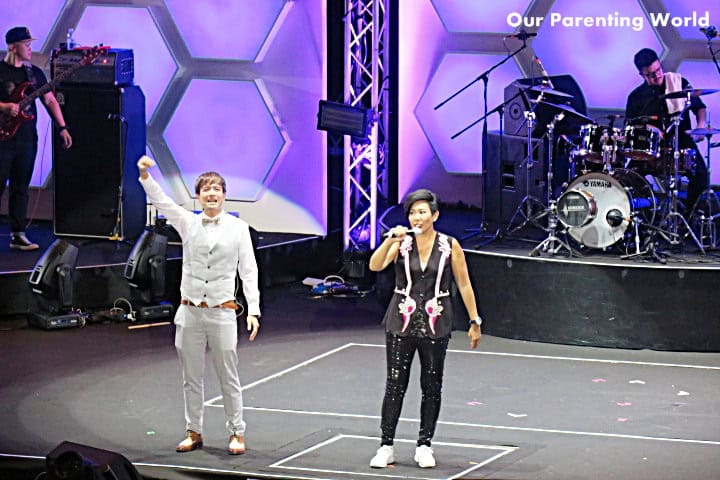 Taiwan's comedian-host Xiao Zhong, 小钟 and Singapore's actress-host, Irene Ang were the emcees for Rock On! 2017.
Audience and party-goers at Rock on! 2017 can enjoy mega star-studded regional and local lineup performances including: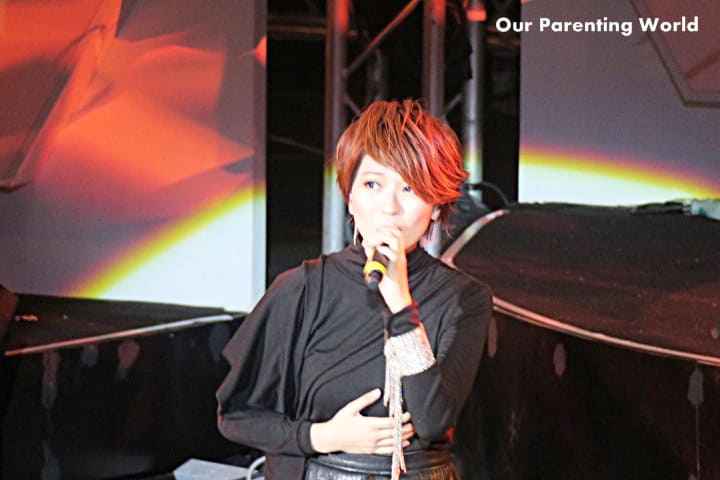 Joi Chua (蔡淳佳) 
Joi Chua who is a well-known Singaporean female pop singer, most famous for her song "Watching the Sunrise With Me" (陪我看日出). She is also popular in Taiwan and China.
Kenji Wu (吴克群)
Kenji Wu, popular Taiwanese Mandopop singer-songwriter and actor. His famous songs include "Write A Poem for You" (为你写诗). Audience were immersed in his soulful rendition of his songs. 
Penny Tai (戴佩妮)
Penny Tai a talented Malaysian Chinese singer and songwriter in the Mandopop scene who has won the Best Composer award at the Golden Melody Awards for the song "Crazy Love" in 2006. Audience were excited the moment she sang her most famous song for the hit Taiwanese drama Meteor Garden "The Love You Want" (你要的爱).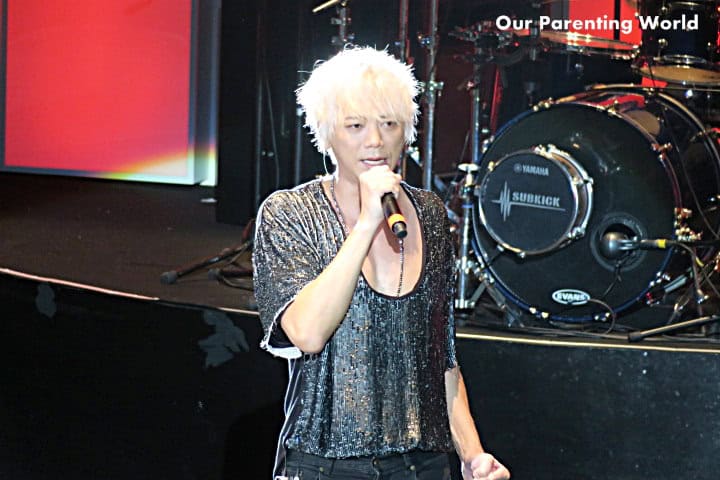 Shin (信) 
Shin also known as 蘇見信 is the former lead singer of Shin. He is a Taiwanese musician, actor and singer-songwriter. Audience went high when Shin presented his songs with powerful voice and belting out high pitch rock songs.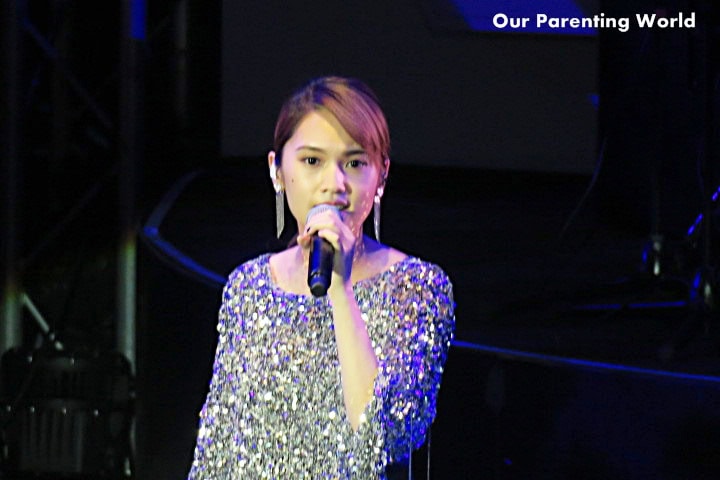 Rainie Yang (杨丞琳) 
Rainie Yang is a popular and awards-winning, Taiwanese singer, actress and TV host. If you watched Taiwanese dramas, you would be familiar with her. She is a lead actress in several popular Taiwanese dramas. Rainie is well-known for her hit song, "Intuition" (曖昧).
Hoobastank 
Hoobastank, popular American rock band best-known for their hits songs such as "Crawling in the Dark", "Running Away", and "The Reason". Audience sang and danced along with Hoobastank's explosive songs!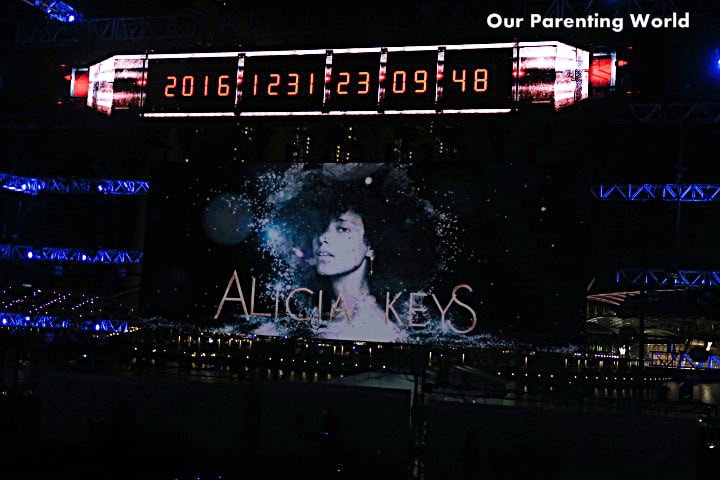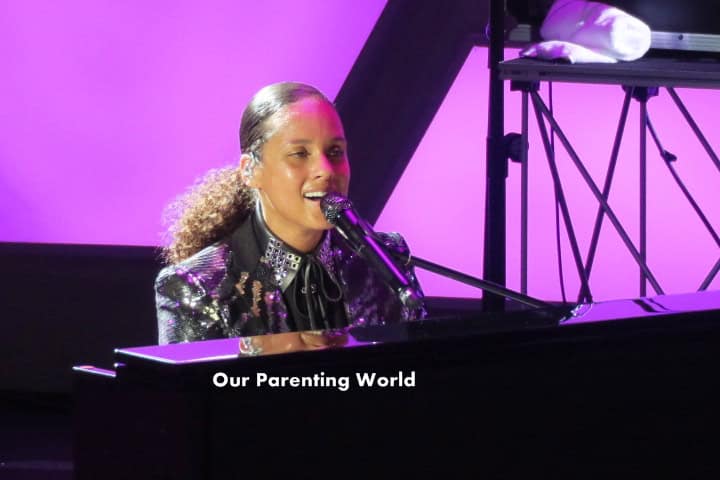 Alicia Keys 
Alicia Keys is an American awards-winning and multi-Grammy Award winner, singer, songwriter, pianist and actress. She earned the best-selling new artist and best-selling R&B artist of 2001 when she released her first album, Songs in A Minor which sold over 12 million copies worldwide.
Audience went wild when Alicia appeared on stage and sang her hit songs! Everyone got up on their feet, sang and danced along with her. Alicia has nailed the audience with her performances.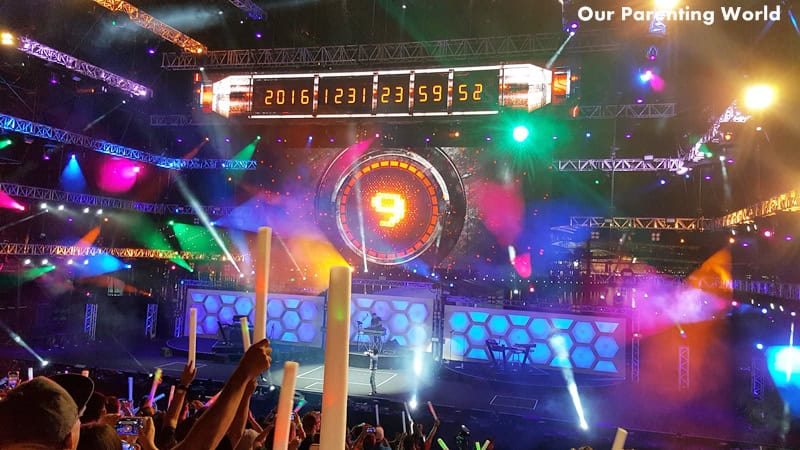 After Alicia Key's powerful performances, the moment has come. Audience are ready to do the countdown and welcome 2017!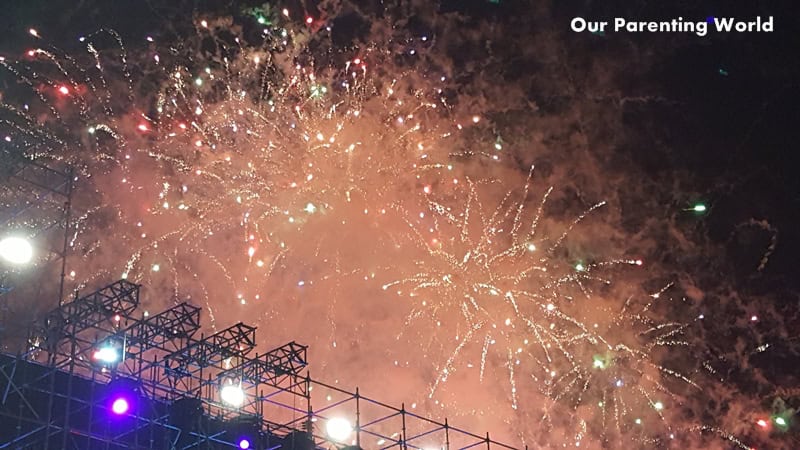 HAPPY NEW YEAR! All eyes are on the spectacular fireworks! 
Our Parenting World team brings to you overview videos of the countdown and the beautiful and dazzling fireworks as follows: 
It is a truly enjoyable and unforgettable night of 8 hours of non-stop music and entertainment followed by a spectacular 8 minutes of fireworks with stunning display of light feats to welcome the New Year! For more information and details on Rock On! 2017, please go to http://www.apactix.com/events/detail/rock-on-2017
Here from everyone in Our Parenting World team, we would like to wish you a very Happy, Blessed and Prosperous New Year! Happy 2017!