This coming Easter, Singapore's favourite theme park, Universal Studios has come up with 'eggstravagant' and 'eggspanded' Easter celebrations at the resort. What an 'eggiting' way to celebrate Easter!
When we reached the entrance of Universal Studios, we were greeted with a pleasant surprise by the friendly staff who gave us Easter Eggs filled with candies. It sets us on Easter celebration mood already! 
For the past week, Singapore mourned the loss of our Founding Father, Mr Lee Kuan Yew. Universal Studios has put up signs in memory of our Founding Father and as a respect, it has adjusted its programming within the park. We have also stopped our activities during this period in remembrance of him. Now that the mourning period is over, Singapore has resumed back to its normal activities.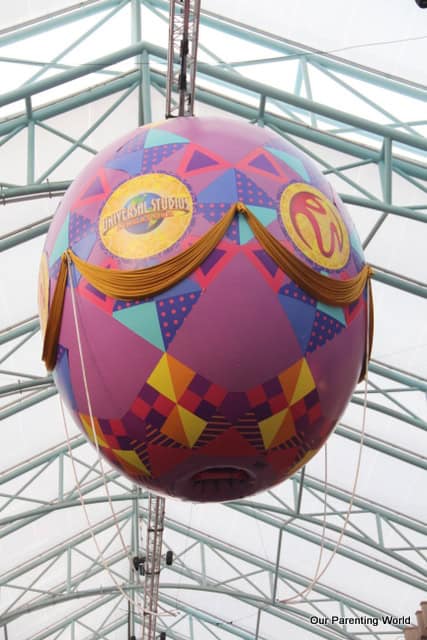 Various parts of Universal Studios is beautifully decorated with Easter-theme touches and 'eggciting' Easter programs and activities have been arranged to 'wow' the visitors and put us on Easter celebration mood.
There are a number of Easter Highlights at Universal Studios, join us in our Easter adventure: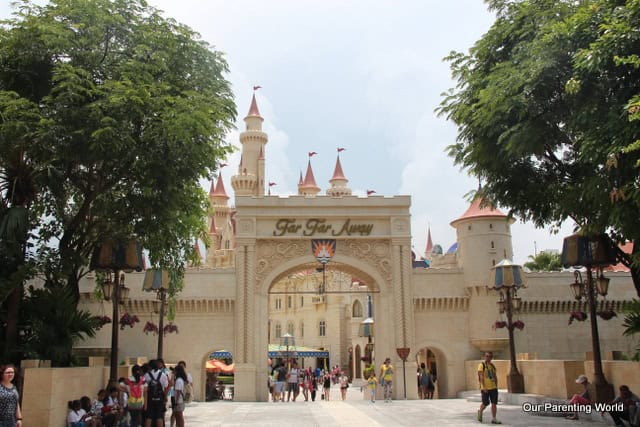 Highlight 1 – Hop over to Far Far Away Zone where you can see various Easter theme decorations and catch 'The Dance For The Magic Beans Show' showtimes at 12.45pm, 2.45pm and 5.45pm.
Be part of the Easter magic at Far Far Away Zone.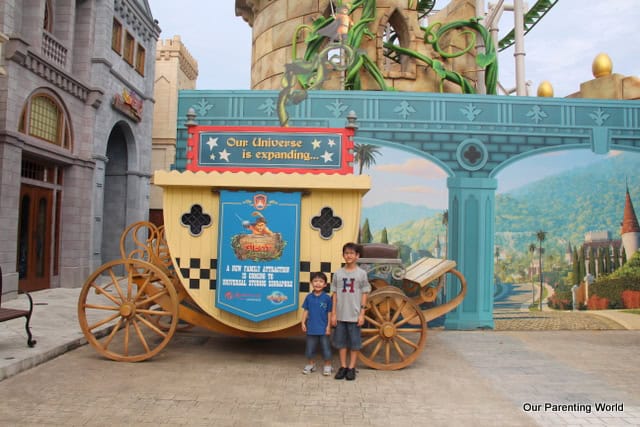 Look out for the new family attraction coming to Universal Studios Singapore, Puss in Boots an all new outdoor Giant Journey! 
Catch the lovable Puss In Boots and Kitty Softpaws who will be giving out Easter treats from their golden eggs during the Meet and Greet sessions at Far Far Away Zone.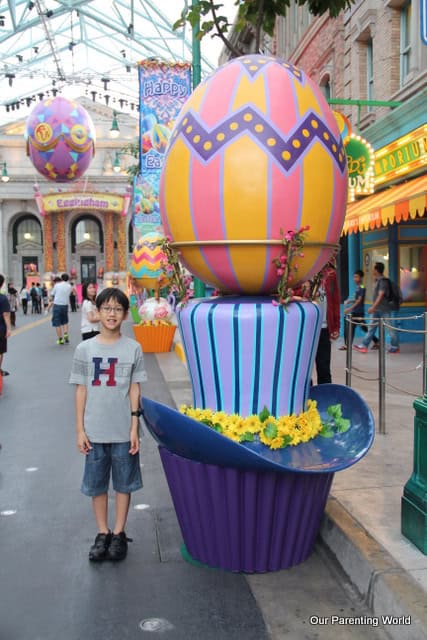 Next, we moved onto New York Zone where we see more Easter-theme decorations.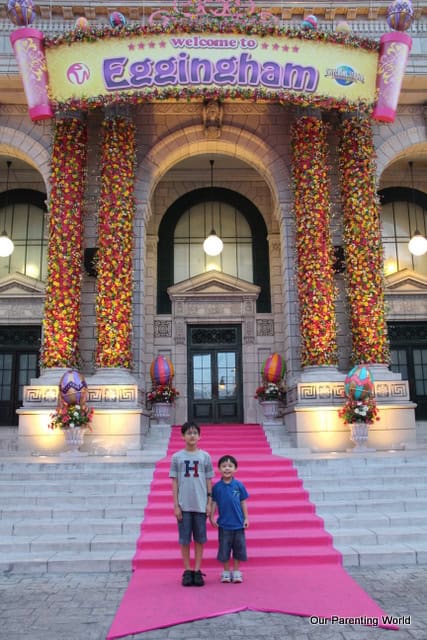 New York Public Library at Universal Studios is a favourite spot for photo-taking. Look, who did we meet here?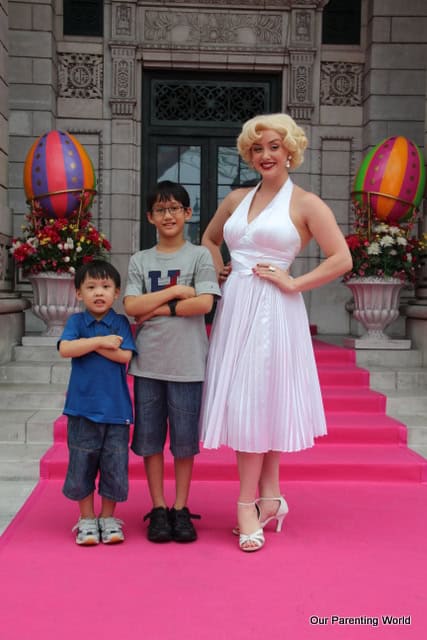 *Blush*, we saw Marilyn Monroe, she also taught us how to pose. It is such a delight to meet her in person, she is so gorgeous!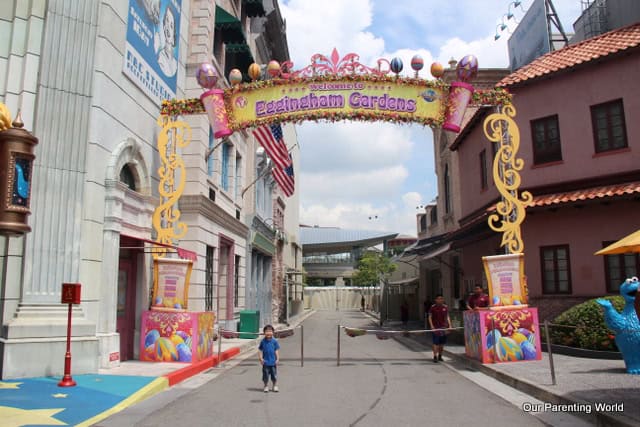 Highlight 2 – We reached New York Zone in time to attend The Royal Lunch at Eggingham Gardens. Showtimes at 11.45am, 2.15pm and 5pm. 
The Royal Lunch at Eggingham Gardens is an all new Easter-exclusive stage show. The new show promises a grand entrance unlike no other, with the Egg Lord flying through New York before inviting guests to his royal luncheon at 'Eggingham Gardens'.
This is an interactive stage show with 'live' singing and dancing featuring an original storyline. It is an enjoyable and fun show with humor added to it, the songs are catchy and visually appealing with colourful costumes and dancing. 
We are so honoured that Egg Lord and his friends invited us for photo-taking after his royal lunch.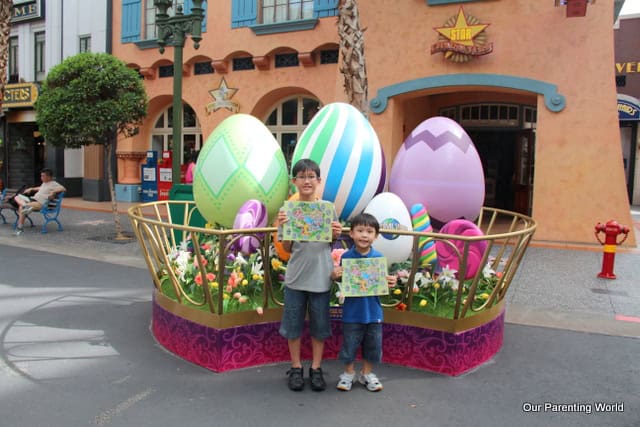 Highlight 3 – We embarked on an Egg Quest where we start on a Eggs-ploration to find Easter-themed eggs throughout Universal Studios.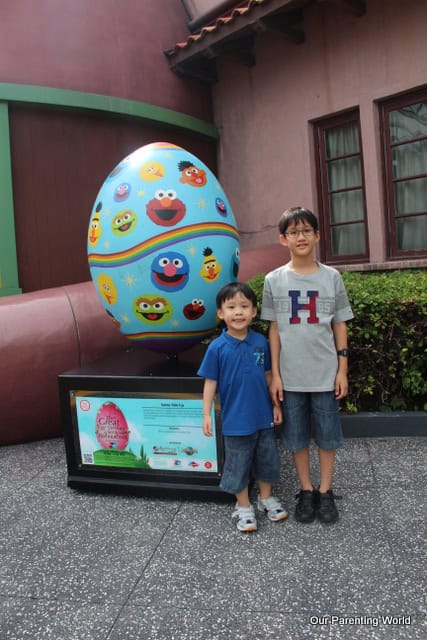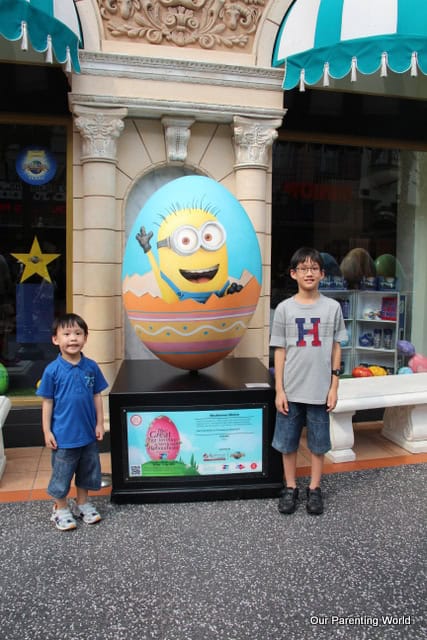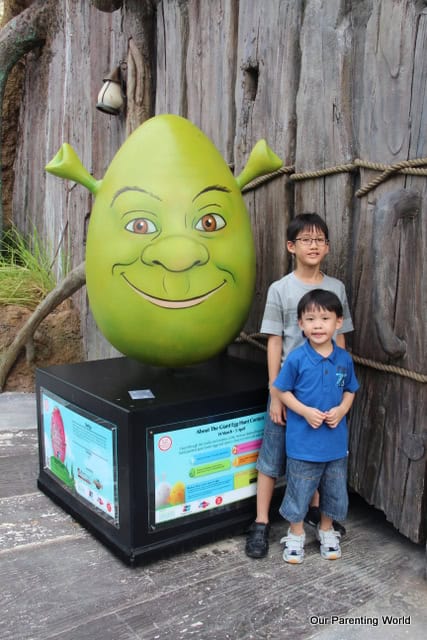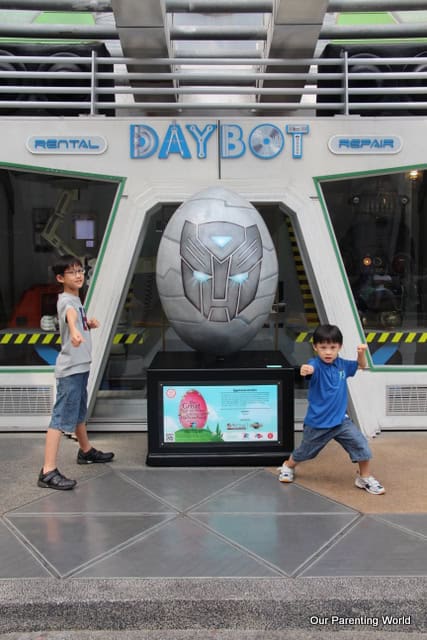 There are 10 Easter-theme eggs to be found. Go to each Easter-theme egg location, once you find it, scratch the silver-coated egg in the Egg Quest map, complete all to redeem a little treat. Have fun in your Eggs-ploration!
During this Easter period, the friends from Sesame Street will be decked out in Easter outfits and don't miss the Sesame Street gang where they will be performing a show on 'When I Grow Up' at Pantages Hollywood Theatre. Showtimes at 1pm, 3.30pm and 6.15pm. Please arrive 15 minutes before the scheduled show times. 
In this musical, Elmo and his friends from Sesame Street talk about their dreams and what they want to be when they grow up. Elmo wants to be a Cowboy. This is an all singing, all dancing stage show that is suitable for the whole family and even inspiring as it will set your child thinking what your child would want to be when he/she grows up and work towards fulfilling his/her aspiration. 
Other Highlights: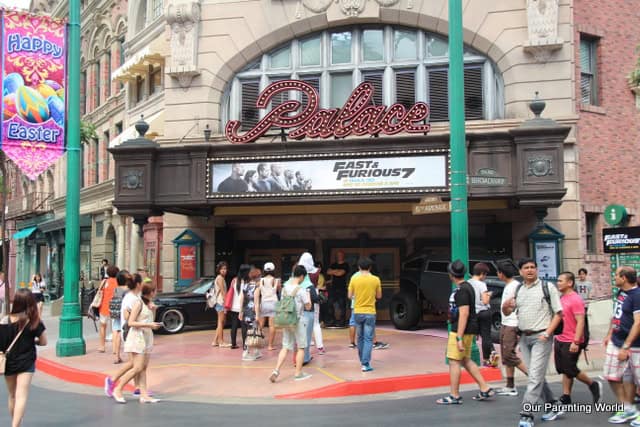 Visitors will be able to see the cars used in the production of "Fast & Furious 7" accompanied by a Madame Tussauds figure of Vin Diesel! They will be displayed till 16 Aug 2015.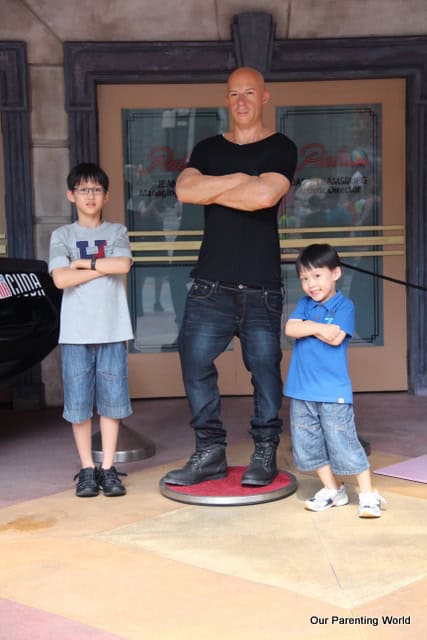 Don't miss the opportunity to come up close to Vin Diesel. 
Happy Birthday to Universal Studios Singapore, it is 5 years old!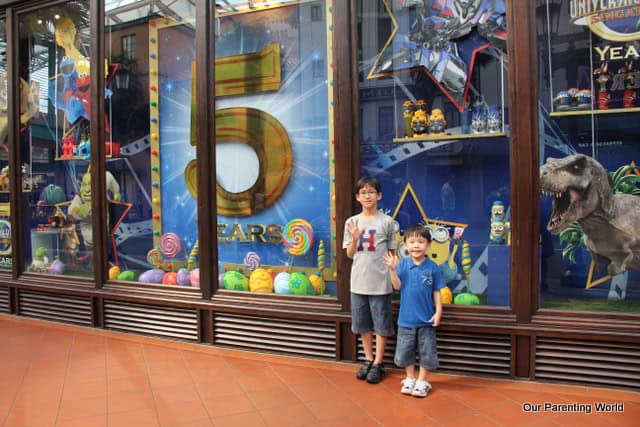 Universal Studios Singapore is Singapore's pride, providing world class entertainment and attractions that are suitable for everyone and the whole family to enjoy! Join in Universal Studios Easter Eggstravaganza from now till 5 April 2015. Don't miss the popular Easter egg hunt and breakfast which will return during this Easter weekend. 
Photo Credit: Universal Studio Singapore
Easter Eggstravaganza at Universal Studios Singapore
Date:              14 March – 5 April 2015
Time:              10.00am – 7.00pm daily
Price:              S$74 (Adult), S$54 (Child), S$36 (Senior)
Universal Studios Singapore will be adorned with flowers and spring hues as it hops into Easter. Returning bigger and better, Easter Eggstravaganza at Universal Studios Singapore will feature a brand new stage show and more characters in Easter outfits. Exclusive to the Easter period, the new show will see the Egg Lord fly through the streets of New York in a 'Hot Egg Balloon' before inviting guests to his royal luncheon at Eggingham Gardens. 
Eggciting prizes to be won this Easter!
Want to win eggciting prizes like attraction tickets or a retail hamper? Simply take pictures of your wonderful moments at our Easter Eggstravaganza and you could be one of our five lucky winners. Please click HERE to participate. 
Easter Breakfast and Egg Hunt
Date:              3 April – 5 April 2015
Time:              8.00am – 11.00am
Price:              S$99 (Adult), S$83 (Child), S$71 (Senior)
Inclusive of admission into Universal Studios Singapore
The popular Easter egg hunt and breakfast will also return during the Easter weekend. A scrumptious buffet breakfast awaits guests after going round the park hunting for eggs. There will also be egg-painting activities for guests before continuing a day in the park.