Media Invite: heART Studio December Holiday programs 
Our Parenting World team attended the December holiday programs at heART Studio and the boys are excited to participate in the programs especially when they can get to draw characters from their favourite toys like LEGO.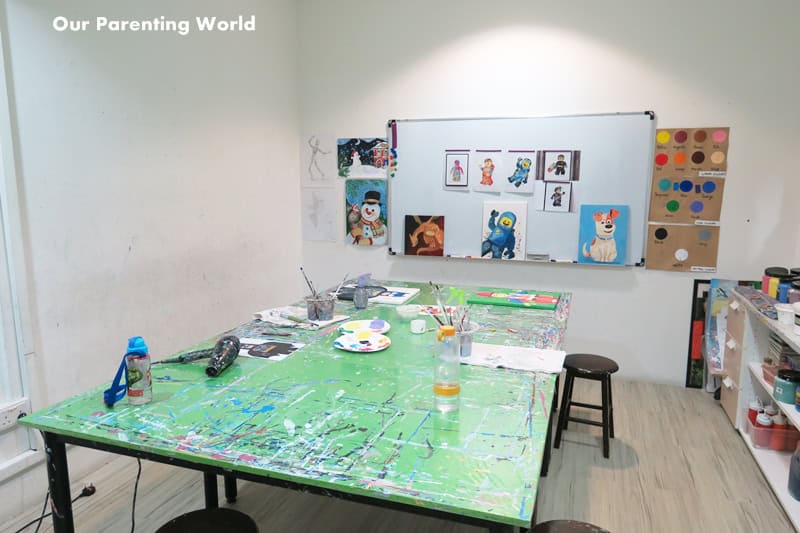 heART Studio is located at 1 Charlton Lane #01-04, the classrooms are all very spacious and filled with colourful artworks. Our boys felt so inspired and can't wait to start their drawing lessons.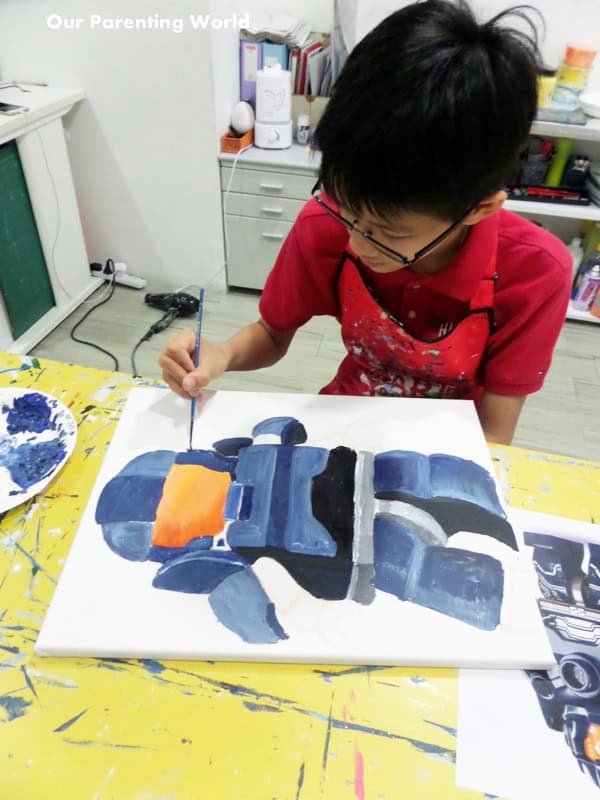 This is the Young Masters Workshop (Canvas painting and drawing) for children age 7 years old and up.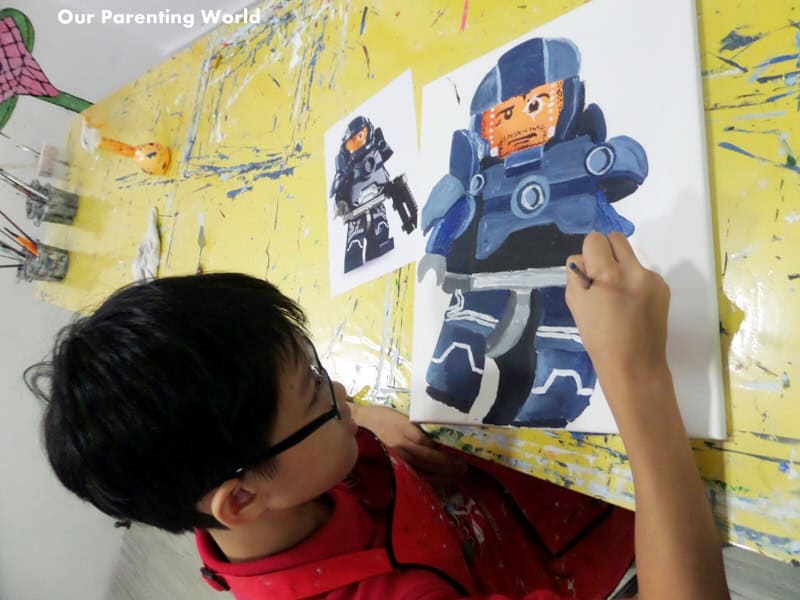 The topic for this workshop is on Lego Minifigure Occupation where kids will choose which minifigure they would like to draw. Under the guidance of heART Studio's art teacher, kid will be taught painting techniques like sketching, using and mixing different colours to paint and do layering.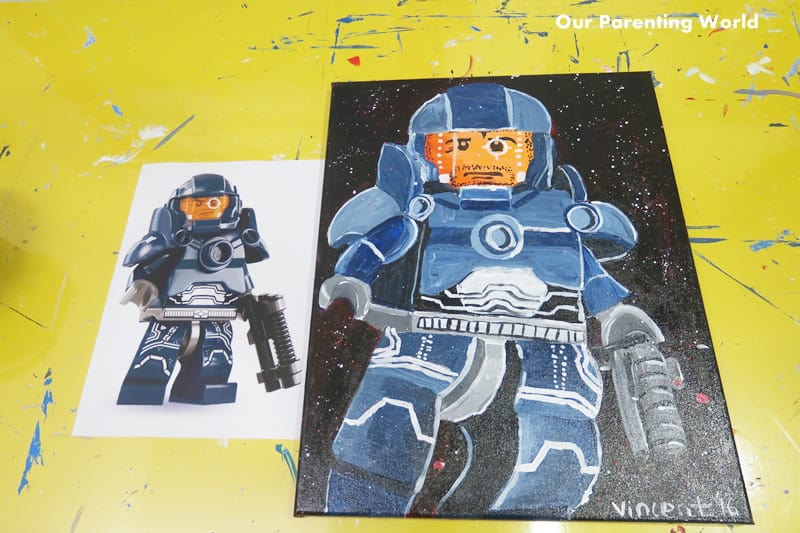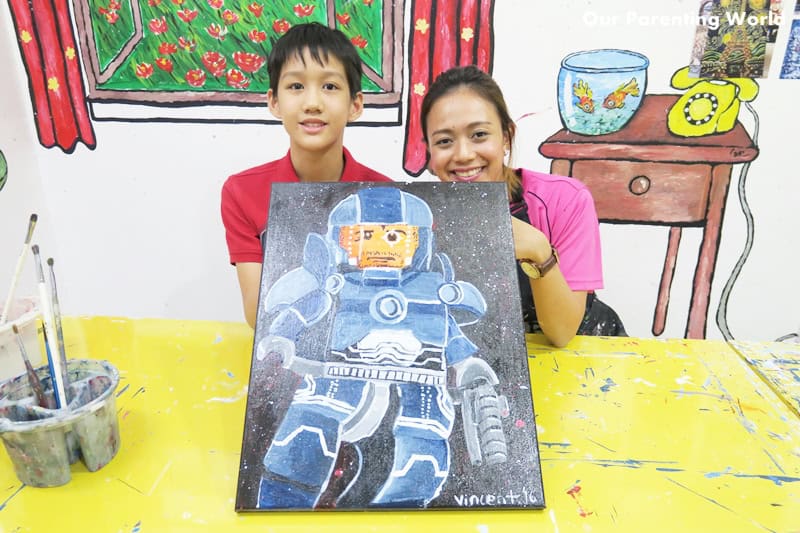 The Lego Minifigure Occupation Canvas painting is completed and we are amazed with the artwork. Thanks to the teacher for teaching our boy and we simply love his painting!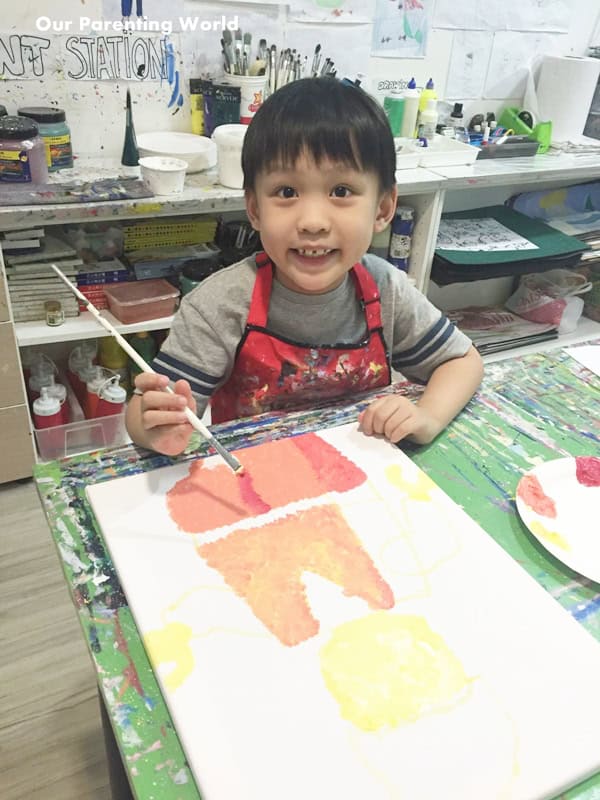 The little one attended the Junior Masters Workshop (Canvas painting and drawing) for kids age 5 years old & up.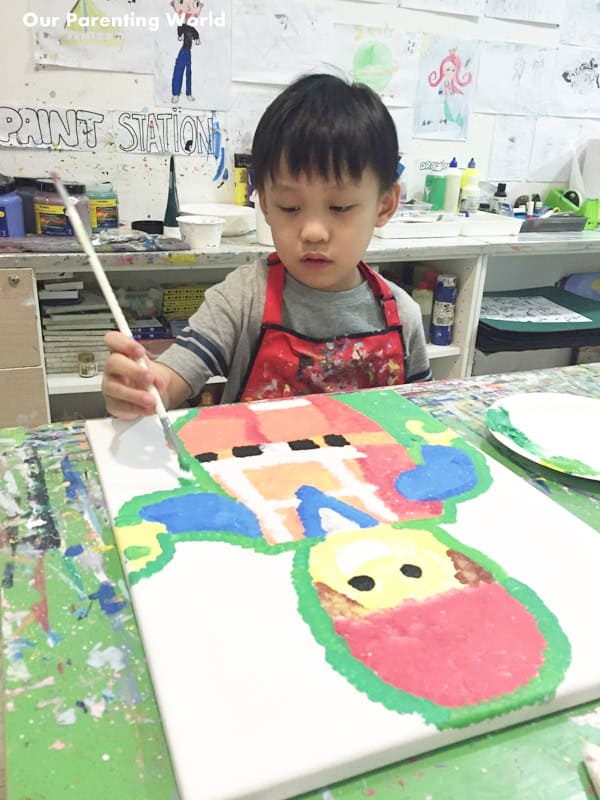 The topic for this workshop is on Stylized Lego Movie (Canvas Painting) and kids get to choose the character that they would like to draw. At the workshop, kids will learn skills like how to draw, blend, mix the colours and painting techniques.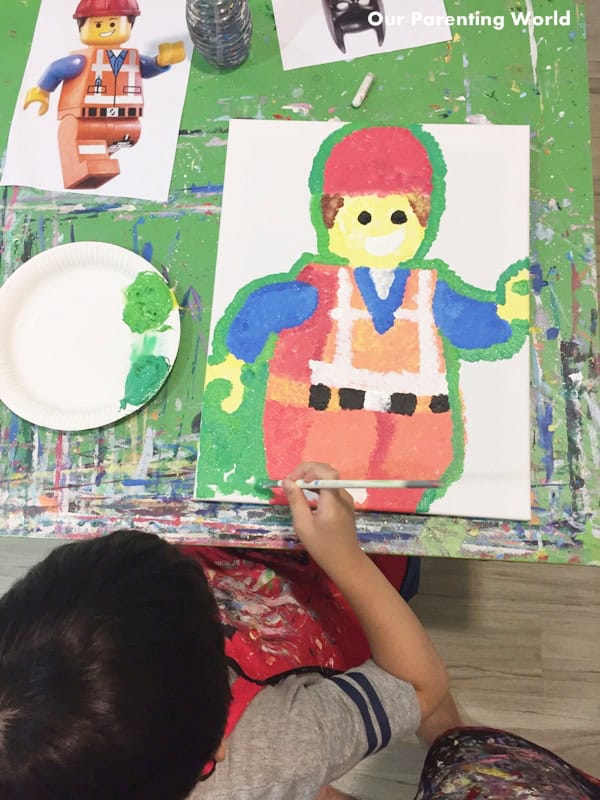 We are amazed to see our little one paints so well under the guidance of the teacher.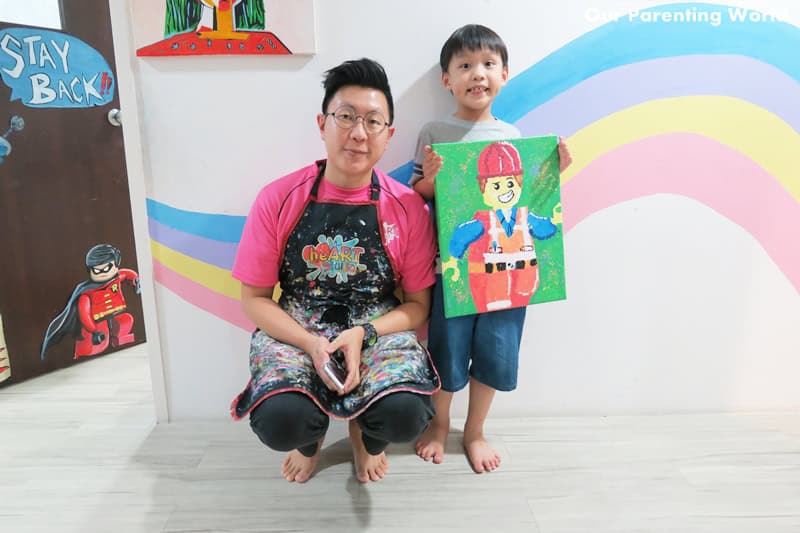 Our little one enjoys his art lesson, thanks to the teacher for teaching him so well!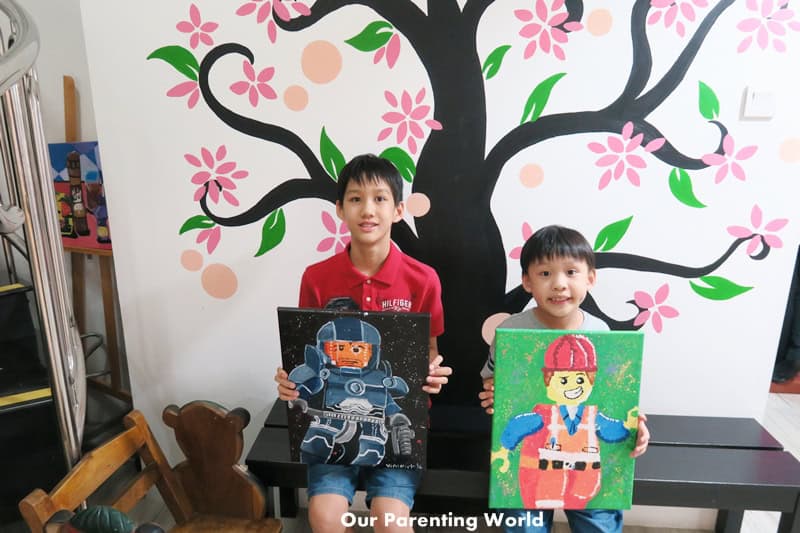 The boys enjoyed their art workshops at heART Studio. Even though the workshop is about 2 hours and 30 minutes because each layer of paint, the teachers would use the hair dryer to dry the paint. There is never a dull moment as the lessons are conducted in a lively manner and the boys are very focus in completing their artwork. They really like their teachers as they find the teachers are very passionate and friendly in teaching and guiding them towards completing their paintings. 
Their masterpieces are now proudly displayed in their rooms! We would like to thank Auntie May of heART Studio for providing us with the photos taken of the boys during their art workshops! 
heART Studio has art programs for kids from Nursery to Primary School and the school is founded by Rena Chew. heART Studio believes in providing quality Arts education for all its students to gain mastery in making art, to nurture their creative potential and to cultivate a community of artists and art lovers of all ages. 
heART Studio 
1 Charlton Lane #01-04,
Singapore 539631
Mon-Sat: 11am to 7pm
Last Appointment: 6.30pm
Tel: (65) 6554 7563
Fax: (65) 6554 7562
Email: [email protected]
To find out more about heART Studio, please click HERE.