Heineken Asia Pacific Beverages has debuted its first energy drink, Solar Power, featuring a unique combination of naturally-sourced caffeine, vitamin C, and vitamin D for that good energy boost. Designed to be an everyday beverage, Solar Power's refreshing fruity taste makes it the perfect antidote for every major and mundane moment in life. Be it a looming deadline, a 3-hour-long lecture, post-lunch food coma, attending a dreaded gathering or just the Monday blues, Solar Power can provide that (guilt-free!) good energy boost to power you through.
Johnny Tan, Country Manager shared that "Heineken Asia Pacific Beverages has introduced a range of beverages to this region that have become consumer favorites. Tapping on our expertise and unique understanding of local taste and trends, we are excited to be bringing this brand new good-for-you refreshment to help Singaporeans energize their day while getting a good energy boost."
Can't wait to grab one? Solar Power is now available for purchase at your nearest 7-Eleven store, and retails from $2.90 (330ml). Just look out for a dark blue metallic can that simply radiates good energy.
For more information, please follow Solar Power on Instagram.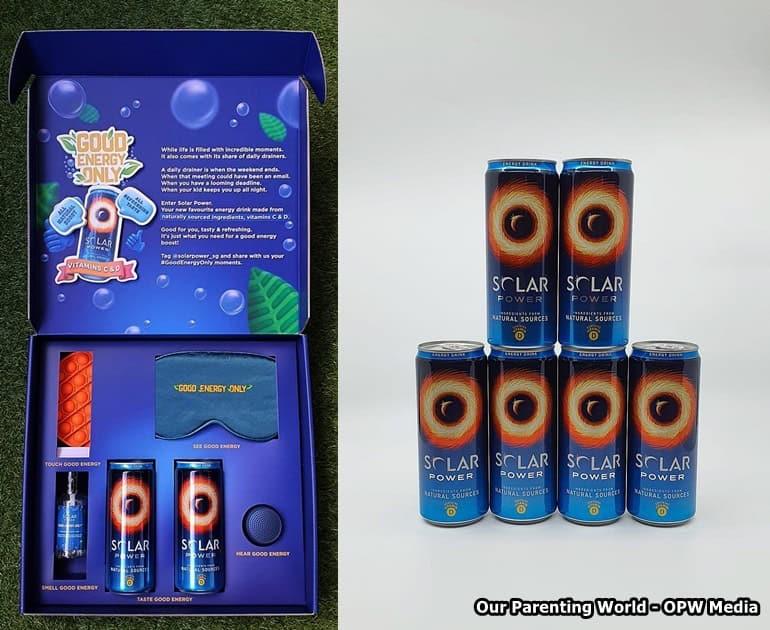 As parents, don't we all sometimes wish that we have a superpower of endless energy to help us juggle parental duties and the never-ending list of life's responsibilities? Solar Power is a great all-natural booster and could help you to power through your day! What's more, its refreshing, and it's tasty. Grab your Solar Power at 7-11 today!