Happy Mother's Day!
Heineken launches the brand's new non-alcoholic beer, Heineken '0.0' 100% flavour, 0% alcohol beer. This is good news to all who enjoy a refreshing ice cold beer especially for those who are not so tolerant to alcohol. 
This Mother's Day, Mummies can chill out with the all-new, all natural Heineken '0.0' without worrying about being affected by the side effects of alcohol.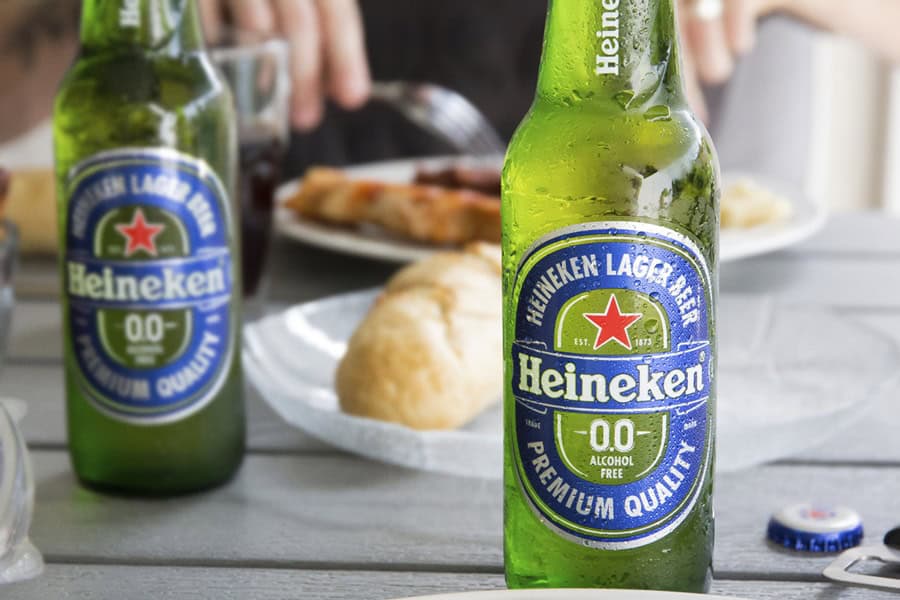 All the above images, credit to Heineken®
Heineken® 0.0 is the latest innovation from HEINEKEN that is first available in 14 markets in 2017 and currently it has spread to 51 markets all over the world, including Singapore. It is double brewed with a unique recipe for a distinct balanced taste using only natural ingredients including water, barley malt, hop extract and Heineken® A-yeast that are similar to the ones used for a regular Heineken®.
Heineken® 0.0 has a perfectly balanced taste with refreshing fruity notes and soft malty body. You will notice that the brand's iconic green label has been turned to blue for its new Heineken® 0.0, this colour is to associate with the alcohol free category.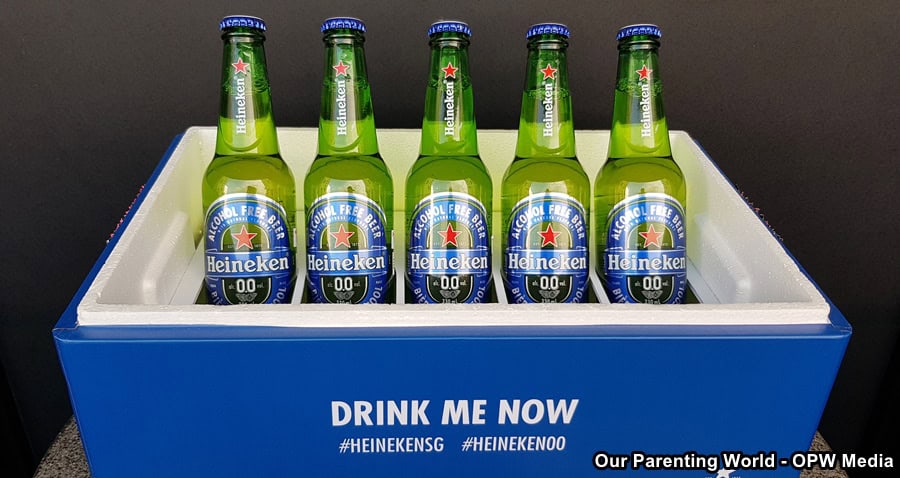 How's the taste? After trying out the new Heineken® 0.0, we enjoy the drink, it tastes good and it does resemble closely to the taste of a beer. This version is slightly sweeter and does not have any hint of a bitter taste that comes from a real beer. 
Heineken® 0.0 is a delicious and refreshing drink that you can enjoy anytime and anywhere. If you are craving for a beer, this will be a good substitute to it. The best part is that you can drink to your heart's content and yet still stay sober and alert unlike having a real beer. There is no alcohol content and nobody will get drunk. It contains only 69 calories per 330ml bottle that is lower in calories than most regular beers or soft drinks and contains no additives like sugar. It uses only natural flavourings that is great for our waistline and weight. 
You got to try one to believe it, get Heineken® 0.0 today! Heineken® 0.0 is available for purchase at $11.90 for six 330ml cans and at $13.90 for six 1 pint bottles at all major supermarkets, petrol stations, convenience stores and selected F&B outlets.
For more information on where to find Heineken® 0.0, please visit Heineken.com.