Welcome to the month of Ramadhan, the Muslim fasting month before they celebrate Hari Raya. This time around, Hilton Singapore is bringing back its very popular Halal-certified Iftar buffet pop-up restaurant at a newly renovated event space located on level 24. Last year, we were very impressed with the extensive buffet spread and the ambience, this year it's even better with the beautiful renovated dining area and additional food offerings.
Look forward to indulge in the following sumptuous spread that you can find at the buffet: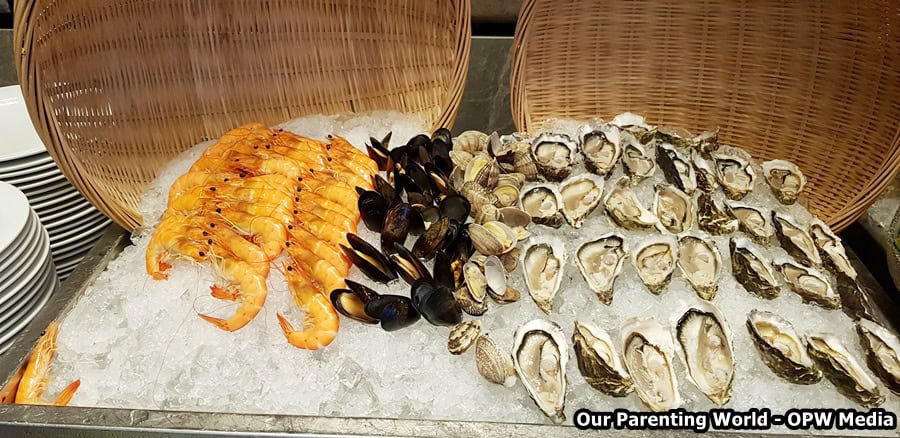 Seafood & Oyster Bar consisting of Ocean-fresh Tiger Prawns, Black Mussels, Lalas, Canadian Oysters on ice.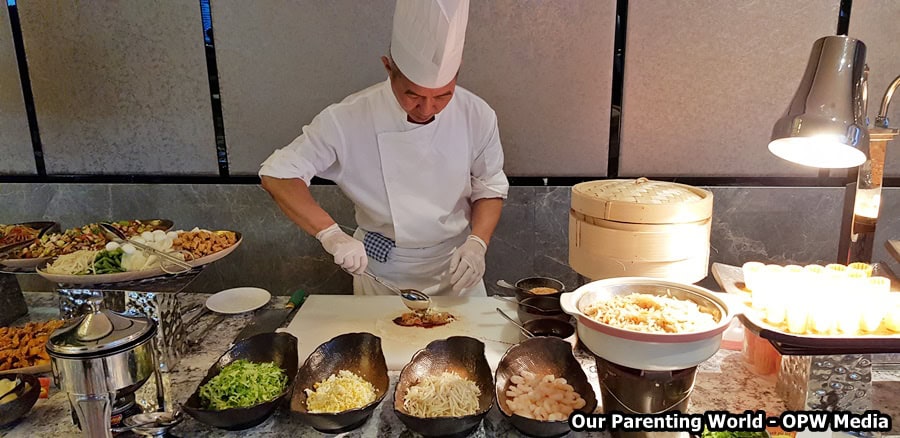 Kerabu and Salad bar where you can enjoy a variety of Malay style Pickled Fruits, Crackers & Dips, Thai-style Chicken Salad, Mesclun Mix Salad, Traditional Caesar Salad with Condiments, Arabic Salad Hummus, Baba Ganoush, Moutabel, Tabbouleh, Labneh, Pita Bread, Mango Kerabu with Prawns, Vegetable Acar and more. What's more, you can have freshly made Popiah, Pie Tee prepared on the spot. 
Bubur and Soups station consisting of hot and delicious Bubur Lambuk Daging, Indonesian Oxtail Soup, Mushroom Soup. 
There are six carvings and live action stations with food prepared on the spot including live carving specials like Roasted Whole Baby Lamb with Ketchumber Salad & Mint Chutney, Whole Roasted Beef Sirloin with Roasted Potatoes, Grilled Vegetables, Natural Jus, Pommery Mustard, Dijon Mustard, Horseradish.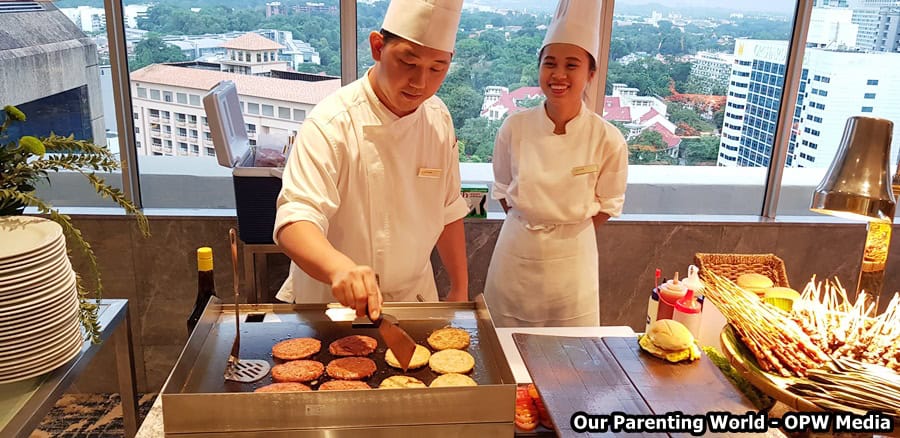 This halal buffet is located at the highest floor of the hotel with beautiful sunset views that is perfect for breaking fast featuring more than 90 must-have 'Buka Puasa' favourites and specialty dishes. 
This year, there is a live station cooking Ramly burger. For those of you, who travelled regularly to Malaysia for Muslim food, you will be familiar with Ramly burger and we can say the Ramly burger at this buffet is as good as some of the best sold in Malaysia.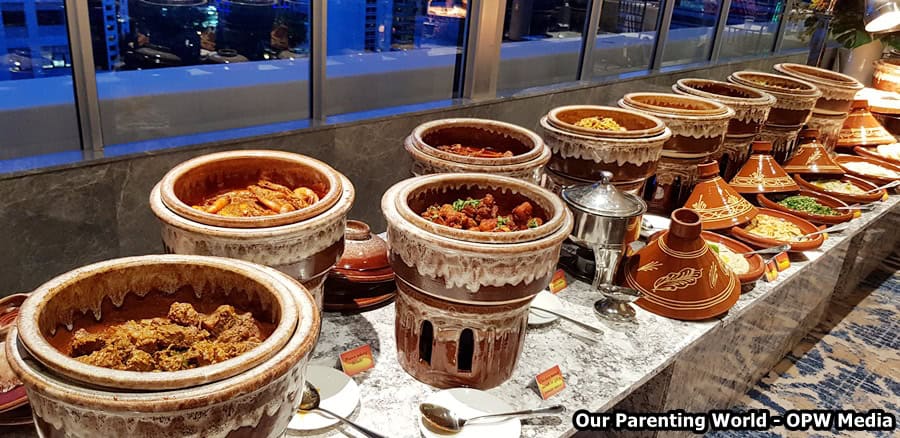 Tender and fragrant Beef Rendang 
Buka Puasa Specials consisting of traditional Malay food like Ikan Masak Asam Pedas, Beef Rendang, Ayam Masak Merah, Prawns in Balado Sauce, Nasi Goreng Kampung. Not forgetting the the popular, all-time favourite Chicken and Lamb Satay with Peanut Sauce and Satay Accompaniment like Rice, Onions, Pineapples and Cucumbers and Otak-otak. 
A variety of Sushi, Maki and Singapore Rojak Station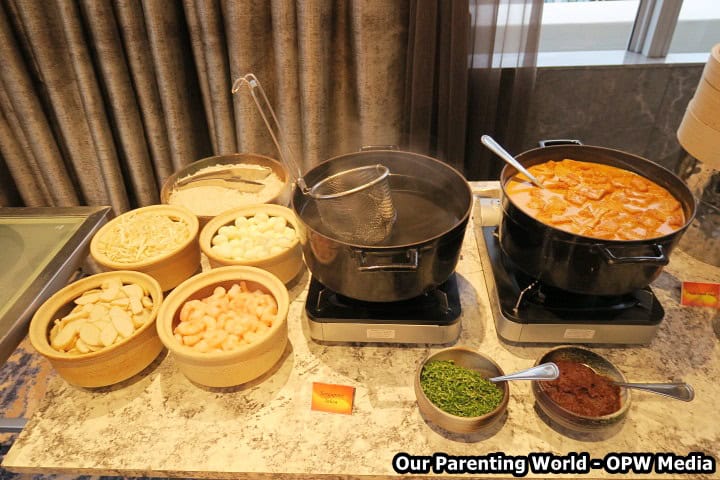 À La Minute Penang Assam Laksa Station
There's more, for Buka Puasa Specials, you can delight yourself at the Singapore Rojak Station with a variety of refreshing ingredients like guava, green mango, rose apple, green apple, pineapple, bean sprouts, water spinach, tau pok, chinese crullers, diced peanuts and rojak sauce to make a satisfying bowl of mixed fruit rojak with a secret blend of sauce and À La Minute Penang Assam Laksa Station where you can enjoy a bowl of piping hot, delicious laksa with shrimp, fish cake, bean sprouts, tau pok and laksa leaves.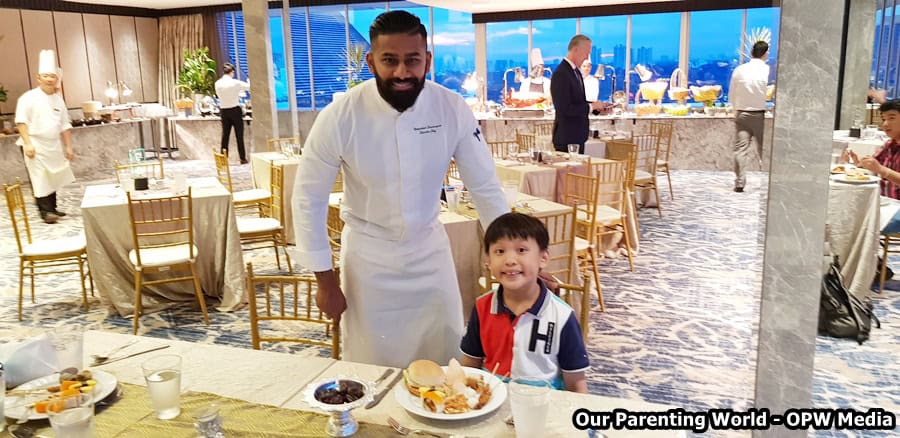 Our Parenting World team with Executive Chef Vijayakant Shanmugam (L)
We are delighted to meet Executive Chef Vijayakant Shanmugam and Moroccan Chef Tazi Med again this year and they introduced us to the various food stations featuring a wide variety of delectable food prepared by them and their team of talented chefs. Yummy! Sedap!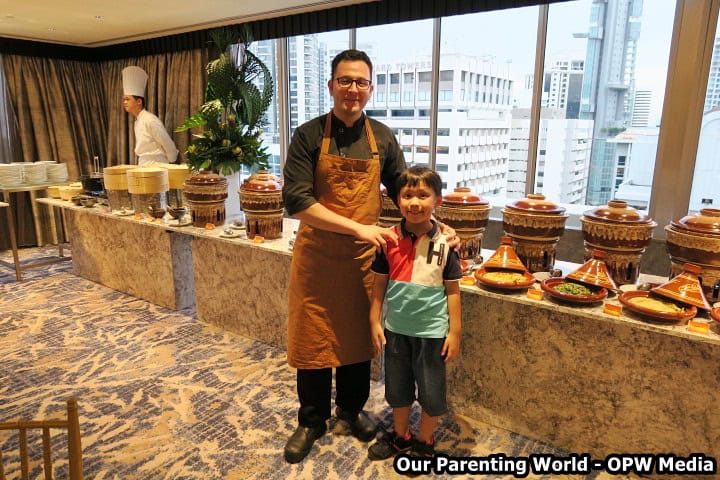 Moroccan Chef Tazi Med (L) with Our Parenting World team
Specialty Cuisine Corner, look forward to indulge in mouth-watering Moroccan's cuisine prepared by Chef Tazi Med, it offers Chermoula-Baked Sea Bass, Kefta Tagine with Poached Eggs, Chicken Tagine with Baby Carrots & Peas, Fassi Lamb Tagine, Couscous Tfaya with Caramelised Onions and Raisin. A must try!
At the specialty cuisine corner, you can also try out other International cuisine like Chinese Dim Sum consisting of Pandan Chicken, Har Gow and Siew Mai Dumplings and Chilli Crab Bao, Japanese with a variety of Sushi and Maki rolls and Indian with Vegetable Kurma, Aloo Gobi, Dal Makhani, Nushroom & Green Pea Masala, Saffron Rice, Naan and Pratha.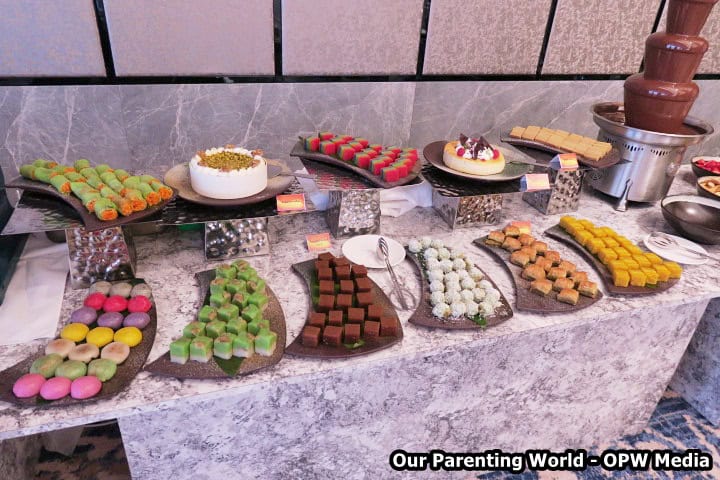 The dessert section is equally impressive, led by the popular Hilton Cheesecake and an assortment of Nonya Kueh, Bubur Cha Cha, Pengat Pisang, Malay festive cookies and many more. It has a Live Station with Ice Kacang and Cendol station, Chocolate fountain with financier, marshmallows, fresh fruits, dried fruits, berries and dates and local flavoured ice cream. There is also free flow of traditional ice drinks available like Air Katira, Bandung with Grass Jelly, Air Jagung Susu and Thai ice tea.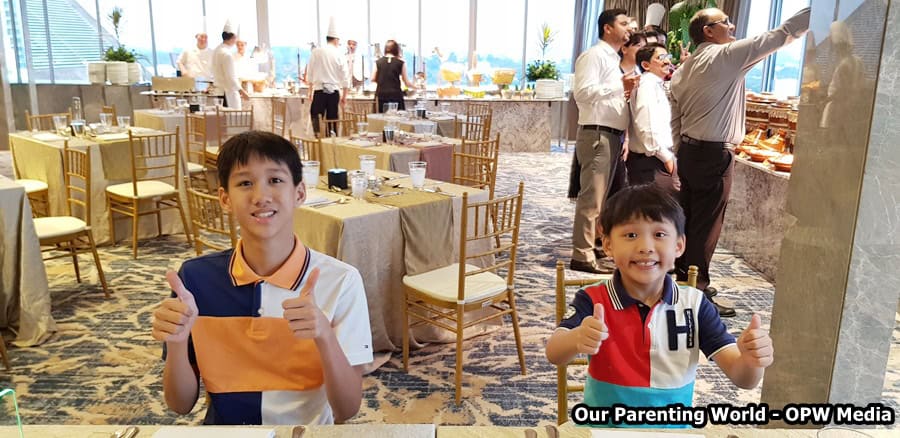 This is definitely the place to dine, for Muslims and non-Muslims at this pop-up restaurant with its range of tasty and delicious buffet that is available during the Ramadhan month only. It is a wonderful way to introduce the different types of cuisines to your children and have an enjoyable bonding time together as a family! 
Hilton Halal-Certified Iftar Buffet Pop-Up Restaurant this Ramadhan from May 16 to June 14, 2018
Venue:
Level 24 (Panorama Venue), Hilton Singapore
581 Orchard Road, Singapore 238883
The Iftar Buffet is Halal-certified by Majlis Ugama Islam Singapura. Prayer rooms available on site.
Prices:
Adult:
Weekday (Mondays – Thursdays): $68++ per person

Weekend (Fridays – Sundays): $78++ per person
Child:
Weekday (Mondays – Thursdays): $34++ per child

Weekend (Fridays – Sundays): $39++ per child
Children aged 5 to 12 years old / Children below the age of 5 dine for free.
Promotions:
Group Bookings: Save 20% off with a minimum of six diners (maximum 15 diners). An advance reservation of minimum 2 days is required.
For reservations and to find out more, please call +65 6737 2233 or email sinhi.f&[email protected]