Our Parenting World (OPW) team together with Acclaimed International Food Artist Samantha Lee
Holiday Inn® Hotels & Resorts introduces its new Kids Menu to encourage family-friendly 'fun dining'. The hotel has partnered with acclaimed international food artist, Samantha Lee where she has transformed five dishes from Holiday Inn®'s nutritionally balanced new menu into kid-friendly works of art.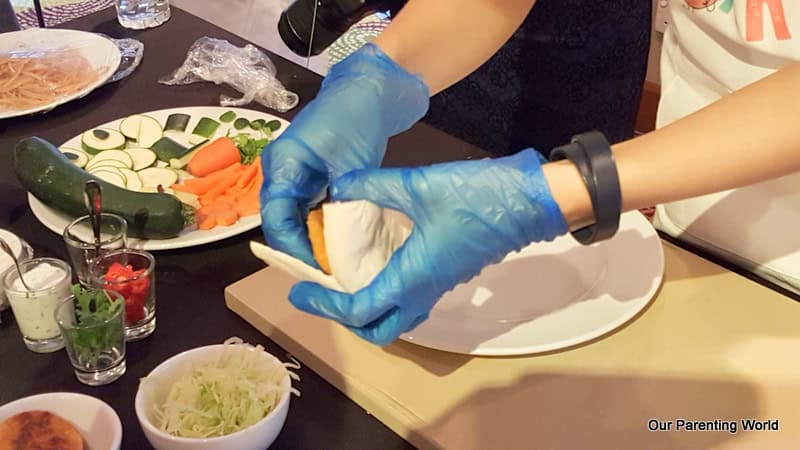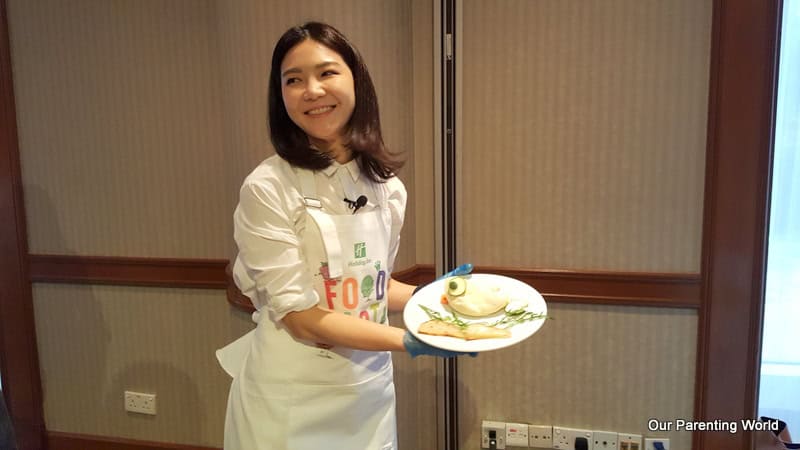 During the media event, the lovely Samantha Lee gave us a step-by-step demonstration of how she created her food art with animals' theme. Children were crowding around her watching excitedly to see how she transformed the food into pieces of art.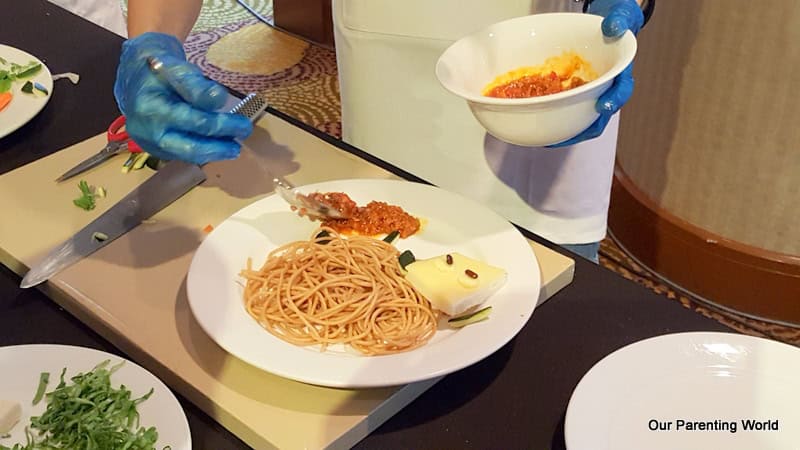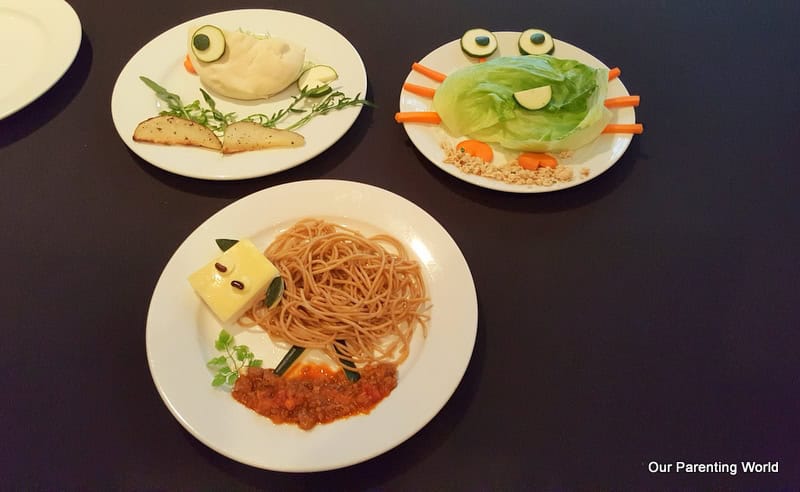 The three dishes are Pittafish – Veggie Pitta Burger, Grabby Crabby – DIY Lettuce Cups and Squiggly Sheep – Spaghetti Bolognese.
Samantha has designed each artwork creatively to resemble an animal which is easy to do. Parents can recreate the dishes at home easily with 'how-to' guides.
Parents are also given tips on how they can recreate the food art at home using the original Holiday Inn Kids Menu recipes. Through this animal theme food art, with the aim to be more appealing to the kids, to engage and encourage them and their parents to explore nutritious eating in a fun way!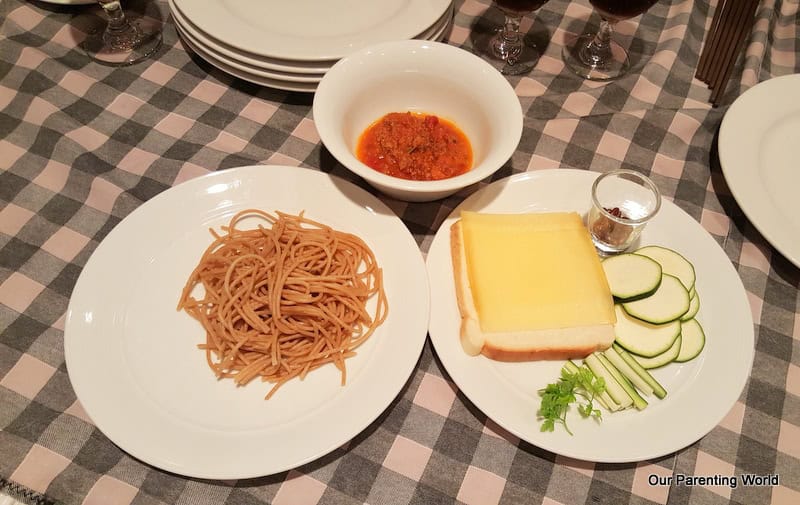 After seeing the masterpieces created by Samantha, the kids had the opportunity to get hands-on to recreate one of Samantha's artwork.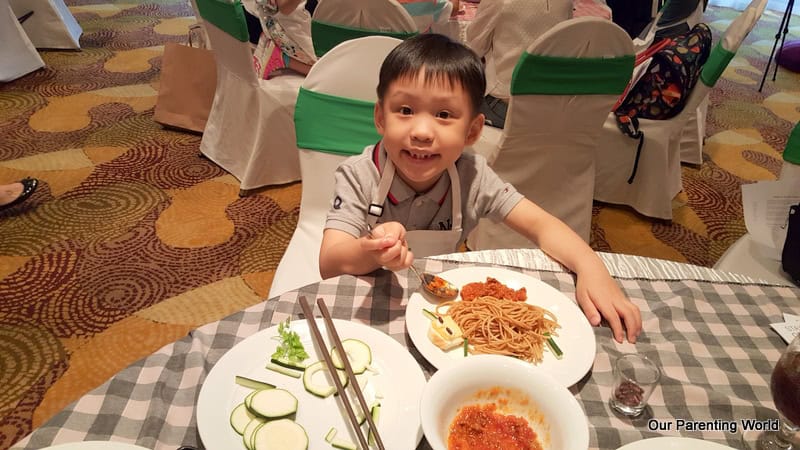 I am working on creating the dish, Squiggly Sheep – Spaghetti Bolognese and it is very easy to do!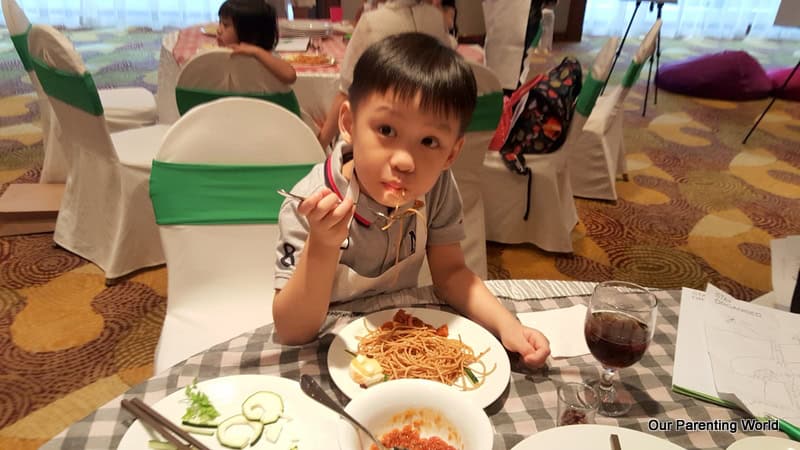 Yummy, I really enjoyed eating the food!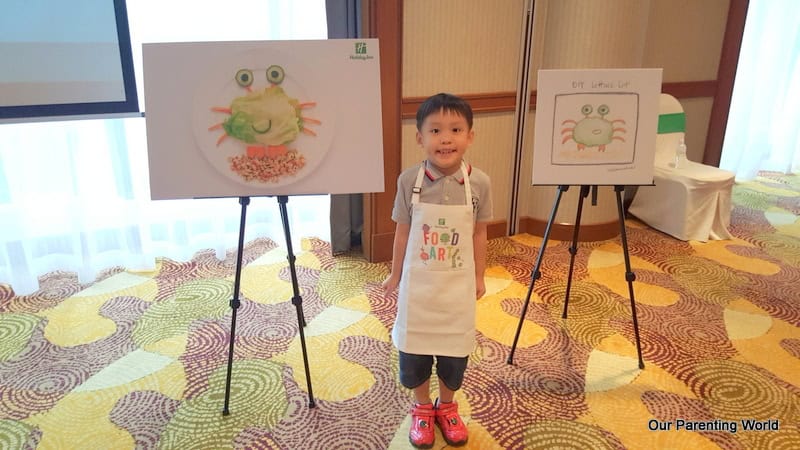 Some of the dishes on offer as part of the Holiday Inn Kids Menu include Veggie Pitta Burger, Sushi Rolls, Spaghetti Bolognese, DIY Lettuce Cups, DIY Falafels and for dessert kids can choose from favourites such as Apple Crumble, Fruit Popsicle and Banana Split, made with yoghurt instead of ice cream.
The new Kids Menu recently launched in Holiday Inn® Hotels & Resorts across Asia, Middle East and Africa including 23 Holiday Inn® Hotels & Resorts in South East Asia such as Holiday Inn® Singapore Atrium, Holiday Inn® Resort Bali Benoa, Holiday Inn® Resort Phuket and Holiday Inn® Kuala Lumpur Glenmarie.
It is created in partnership with Nutrition Australia, all the recipes are based on criteria developed by the organisation's Accredited Practising Dietitians, ensuring that all the dishes are nutritionally-balanced and good for growing little ones. 
Guests can book rooms and make the most of the 'Kids Eat & Stay Free' programme via the Holiday Inn® website at www.holidayinn.com.  Kids 12 and under stay for free when they share the guestroom with an adult family member. Each hotel's Kids Menu will offer a mix of international and regional dishes, as well as a choice of low sugar desserts and drinks
For more information about Holiday Inn® and Holiday Inn Resort® or to make a reservation, please visit the following at:
Website: www.holidayinn.com
Twitter:  http://www.twitter.com/holidayinn 
Facebook:  www.facebook.com/holidayinnhotels