Holiday Inn Singapore Atrium is "Cereals" about Christmas with the launch of Cereal Roast Turkey!
The Cereal Roast Turkey is a new addition to the Christmas Takeaway Menu, draws inspiration from our local zi char's Cereal Prawn and Chicken where the cereal is pre-fried in a blend of chilli, butter and curry leaves. The fragrant crispy bites are sprinkled all over the turkey that's slow-roasted to retain the turkey's moisture and give each bite an aromatic burst of flavour. Eat it on its own or dip it in Salted Egg Sauce and have it with Egg Fried Rice and Fried Vegetables that's packaged along with the Cereal Roast Turkey.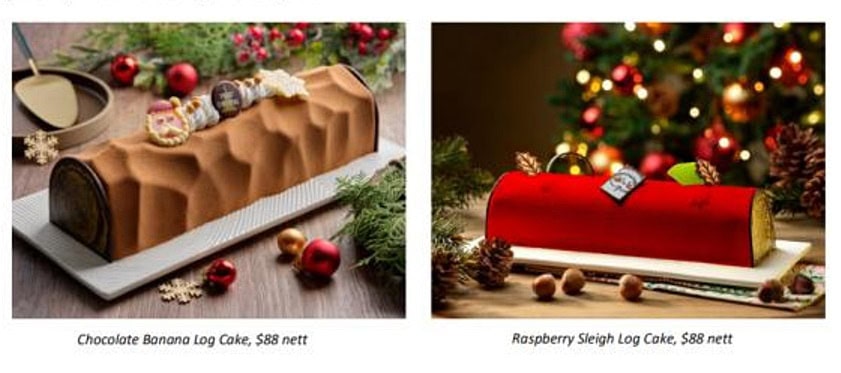 Diners can look forward to Rasberry Sleigh Log cake, a new flavour that is laced with raspberry and frosted with vanilla. The acidity of the raspberries gives balance to the sweetness of the cake and every bite carries you away with a refreshing and fruity note.   
Executive Chef Chua Yew Hock's Chocolate Banana Log Cake returns for the second year. Baked using Chef Chua's secret recipe, this log cake's popularity skyrocketed when it was launched last year. This is one dessert that's a classic favourite, loved by all ages and perfect for hosting and gifting. 
Festive takeaways can be purchased from Holiday Inn Singapore Atrium's e-shop (singaporeatrium.holidayinn.com/eshop) from now to 26 December 2021, for collection from 1 December 2021 to 2 January 2022.
Enjoy an early bird discount of 20% (key in promo code XMAS20 upon check-out) if you order before 9 December 2021. Orders amounting $300 and above will be entitled to free delivery.
BONUS! With a minimum spend of $150, receive a complimentary $50 room credit voucher (redeemable till 30 December 2022).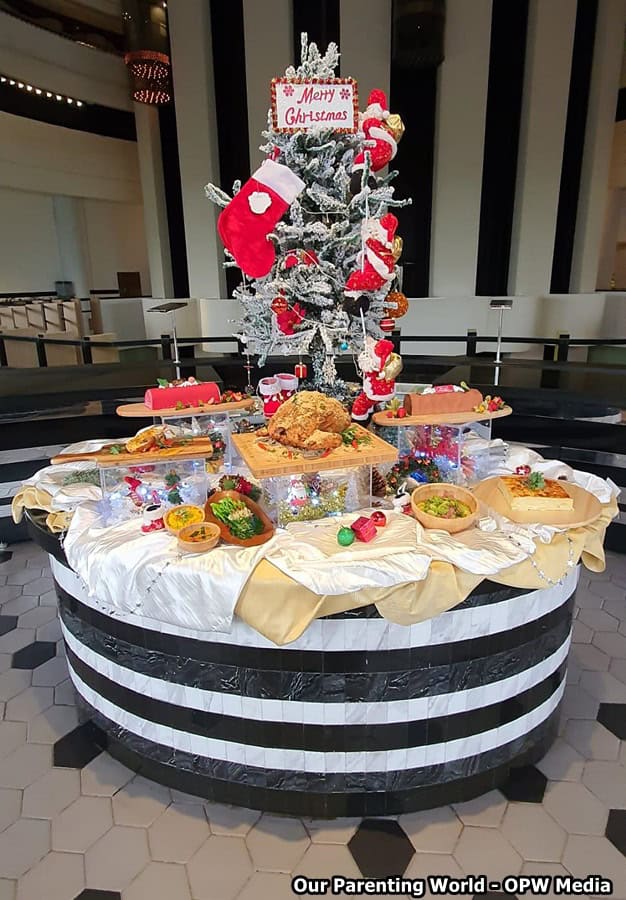 Christmas Buffet at Atrium Restaurant
From 22 November 2021, diners will be treated to a yuletide feast at Atrium Restaurant. Apart from perennial favourites such as Oysters and Salmon Sashimi, expect Beef Stifatho (Greek Beef & Onion Stew), Lamb Kofta, Bread & Butter Pudding and Chocolate Banana Log Cake. Our new creation, Cereal Roast Turkey with Salted Egg Sauce, will also be available on selected dates at Atrium Restaurant. Reservations can be made here. Menu will be subject to changes.
Christmas Buffet
From 22 November 2021 – 1 January 2022
Adult: from $72++*
Child: from $20++
A 50% discount for adults applies through 1 January 2022!
*Prices shown above are before discount.