Virtual reality is very popular now with many consoles coming up with headsets that you can play games with. If you are not familiar with virtual reality, it is a device that you wear on your face that helps to simulate experiences through sense and perception that will put you in an immersive environment that can be the same as real world or an experience that cannot be created in the physical reality. 
Thanks to Toytag! We were given an opportunity to try out Homido Virtual Reality Headset V2 by Toytag which is one of the largest educational toy stores in Singapore. Toytag carries a wide selection of educational toys and games that are extremely popular overseas but slightly harder to find in Singapore. 
Homido Virtual Reality Headset V2 consists of the following: 
• High quality lenses developed by Homido for virtual reality
• Optimal fit smartphone clip
• Carrying case
• Adjustable headstrap
• Additional foam band
• Cleaning cloth
• User manual
• 1 year warranty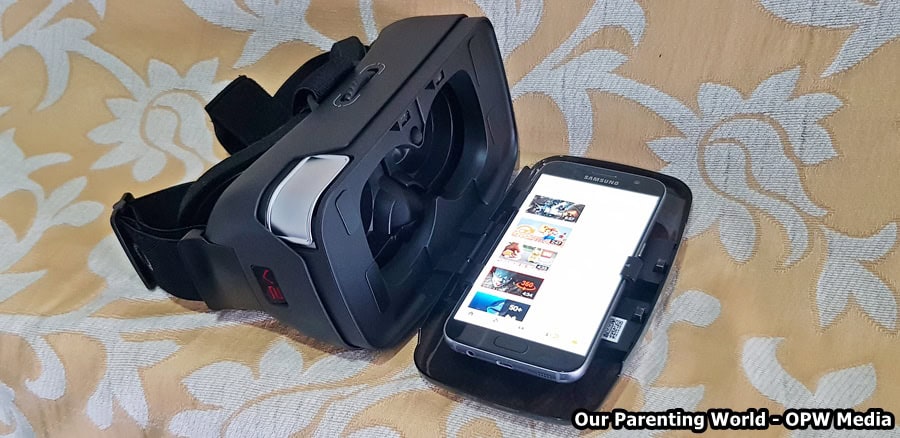 Homido Virtual Reality Headset V2 is for smartphone users (Android & iOs), make sure that your smartphones are the recent models and you have to download the Homido Center app into your smartphone first before using. After that, choose the app that you want to play and place your phone into the slot at the front of the headset and close it. That's it, you can start your virtual reality experience now!
We had a lot of fun trying out the different virtual reality experiences, be it exploring a haunted maze, playing games, attempting to grab objects or taking a thrilling roller coaster ride. The headset is wireless, easy to use, convenient, and you can bring it to your family's and friends' place or to a party, it is a great entertainment device. What's more, you are able to adjust for farsightedness and nearsightedness that gives you the best visual experience. It has a wide 103° field of view that you can enjoy three-dimensional images to provide you with a fantastical experience using it.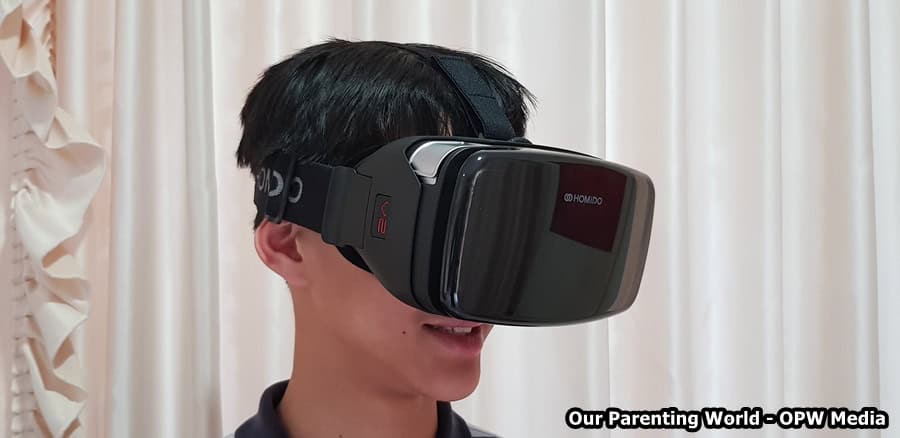 We enjoyed using the Homido Virtual Reality Headset V2, it is really fun to play with and feels comfortable when we place the device on our face with its adjustable straps. The virtual reality experience is simply awesome!
That's more, Homido Centre gives user the best-in-class new apps with over 2,000 apps and compatible videos available that is updated every Friday, you can download on the App Store and Google Play for free. 
If you would like to get your hands on Homido Virtual Reality Headset V2 and other range of cool Virtual Reality Headsets, please visit Toytag's website at https://www.toytag.com/collections/vr-headsets 
Toytag offers a fine selection of quality and fun educational toys and games from all around the world. Whether you are searching for toys for 1-year-old kids or buying a gift for an adult, you will surely find something suitable at its store, to find out more, please visit its website at https://www.toytag.com/