Ekin Cheng (鄭伊健), Hong Kong Singer-Actor, most well-known for his lead-roles as "Chan Ho-Nam" in "The Young and Dangerous" and as "Wind" in "The Storm Riders" movies.  As a singer, he made his official debut in 1986 through a singing competition "TVB International Chinese New Talent Singing Championship", a competition hosted by Hong Kong leading Television "TVB" & "Capital Artists Music Limited". He first released his debut album "Don't Cry" in 1991 and rose to fame with his third album "On Stage" lead single 'Only Love You in a Lifetime". Ekin is also known for his signature wavy long hair that sets him apart from all the singers back then.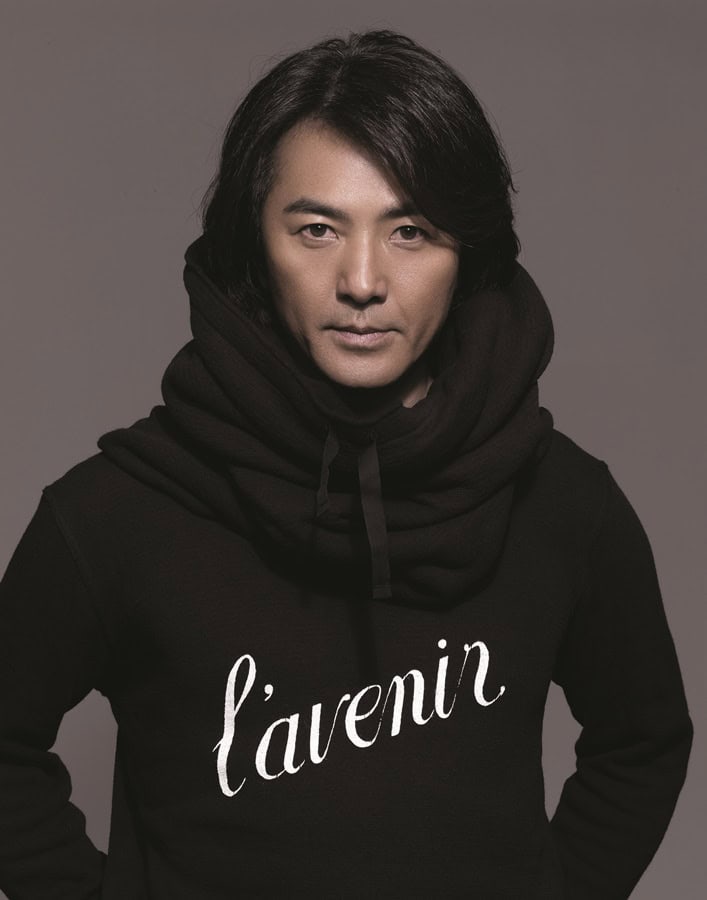 Good news! Now you can catch Ekin Cheng live in Singapore! 
Ekin Cheng will be performing his first solo concert organized by AC Orange in Singapore on 28 December at Singapore Indoor Stadium where he will show everyone both his singer and actor roles and incorporate some of his movie classic scene to the concert!
Look forward and be prepared for a night full of action-packed, spectacular lighting and visual effects at "Along With Ekin Live Concert 2019"!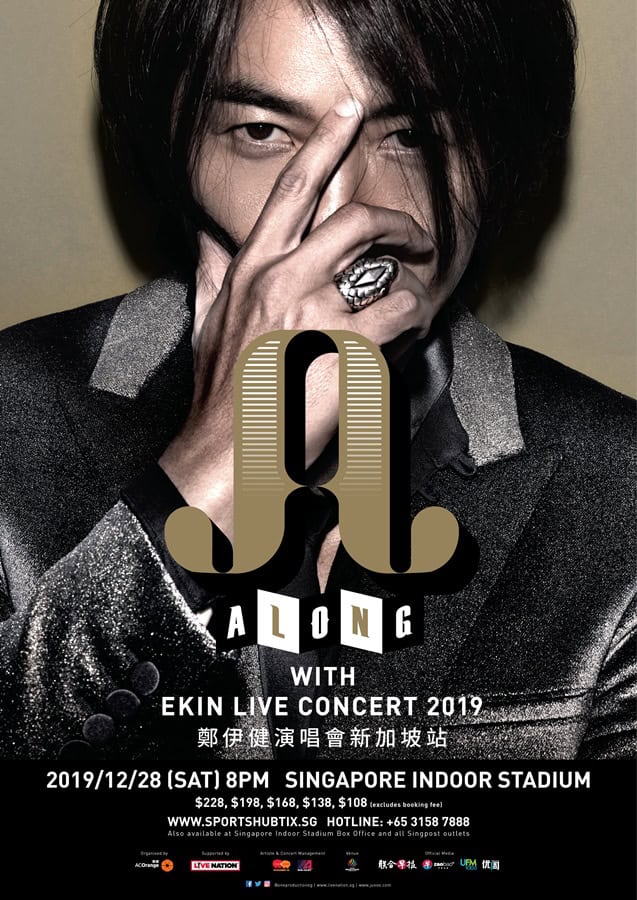 Hurry, get your tickets now, don't miss the opportunity to catch Ekin Cheng live in Singapore! 
Along With Ekin Live Concert 2019
Date: 28 Oct 2019, Saturday 
Time: 8pm
Venue: Singapore Indoor Stadium
Tickets: $228, $198, $168, $138, $108 (excludes booking fee)
Online Booking: https://www.sportshub.com.sg/Ekin2019
Hotline: +65 3158 7888
Also available at Singapore Indoor Stadium box office and all Singpost outlets.