Organised by the Urban Redevelopment Authority and presented by DBS, i Light Singapore 2023, Asia's leading sustainable light festival, will return from 1 to 25 June 2023 and transform the Bay into a visual playground replete with new immersive light art installations and programmes that delight the senses.
Anchored on the theme of A New Wave, this year's festival hopes to get visitors to reflect on our natural environment by immersing themselves in creative light art installations and interactive programmes. The artworks reflect the ever-changing condition of our natural environment, speaking on topics such as climate change and rising sea levels. 
It is never too early to start teaching your children, the next generation to live in this changing environment, about sustainability, and what better way to do so than through art? Here are some ways to kickstart your child's sustainability journey with i Light Singapore 2023: 
1. Go on an underwater adventure with Lightwave: Turning the Tide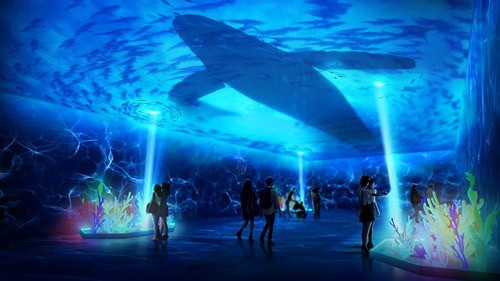 For a simple introduction to the effects of human activity on the natural world, take your children to Lightwave: Turning the Tide, presented by Alibaba Cloud, where they can immerse themselves in a multi-sensorial light experience depicting how our way of life has affected our marine animal friends and their home. 
Location: The Promontory at Marina Bay
Timing: 
Weekdays: Sunday to Thursday – 7.30pm to 11pm (last experience at 10.40pm)
Weekends: Friday and Saturday – 7.30pm to 12am (last experience at 11.40pm)
Ticketing: SGD$5, tickets can be purchased via Klook from 15 May 2023 onwards
2. Learn about coral bleaching with Bleached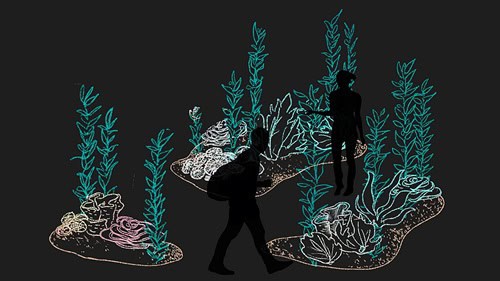 For something a little more interactive, visit Bleached, an immersive walkthrough of an illuminated ocean floor simulating the experience of sea walking on dry land. As you come closer to the reef, it detects your sound, movement or footprints, turning white for a few moments. Our children can learn a thing or two about coral bleaching as a result of human action through this installation.
3. Dance away at the Block Party
Have a dance party with your little ones at Block Party, an installation that uses placemaking using the iconic HDB blocks in Singapore and the creative incorporation of dance as a medium to showcase the relationship between humans and habitat. As the buildings react to their gestures and movements, this installation will serve as a timely reminder to our children that they are in control of the environment they live in. 
4. Pledge to Be a Zero Hero
As part of the festival's efforts to encourage the public to pledge their commitment to taking small but impactful changes in their daily life, take the Be a Zero Hero pledge together as a family to adopt zero waste habits like reducing the use of single-use plastics and food waste.
To find out more, please visit https://www.ilightsingapore.gov.sg/