Eunice Olsen, a remarkable and gorgeous woman who has achieved many things including being a former Nominated Member of Parliament in Singapore, Miss Universe Singapore 2000, actress, host and Executive Producer of WomenTalk, has recently launched her first children's book she self published titled, 'I'm a Girl. See what I can be!'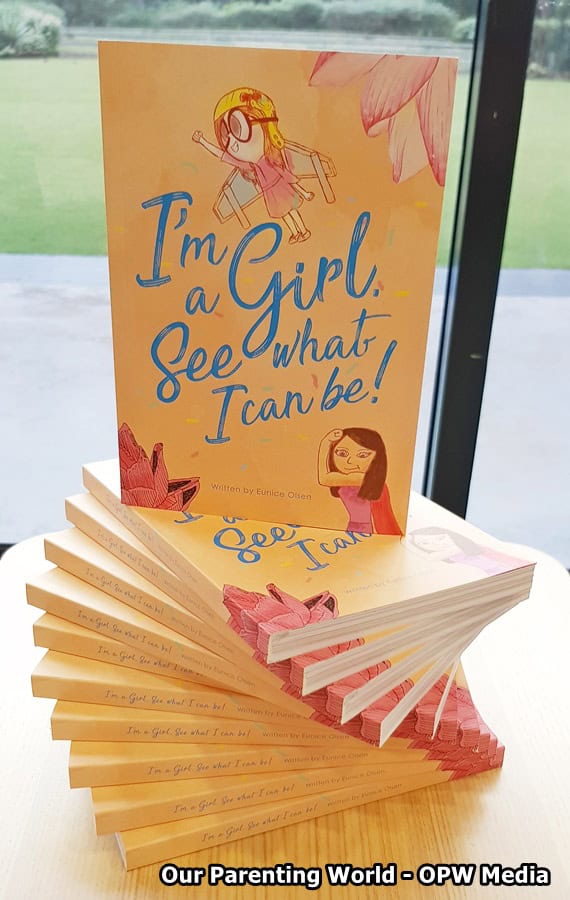 The book was born after 11 and half years of hard work and consists of a series of poems inspired by the lives of women that Eunice has interviewed on her International Emmy® nominated online video series Womentalk. 
The poems are beautifully illustrated by 10 differently abled artists and the design and layout of the book is by Hatch Design. The book featured stories of 10 real-life strong and courageous Asian women who hail from Singapore, The Philippines, Nepal and Thailand.
The 10 inspiring women are:
Theresa Goh –  Our Paralympian
Melissa Sarah Wee – Physique Competitor
Lily Goh –  Founder, ExtraOrdinary Horizons 
Lena Sim –  Founder, Ministry of Food
Joanna See Too – Chinese Opera Artist.
Dr Gerlinda Lucas – Technical Advisor, Handa Foundation
Nina 'Cute' Rotelo – Domestic worker and Volunteer
Sangduen 'Lek' Chailert –  Founder, Save Elephant Foundation
Anamika Subba – Training and Monitoring officer, Childreach Nepal
This book is filled with beautiful illustrations and memorable poems. Some additional features of the book include:
– An activity sheet at the back that will give children the opportunity to think more critically about what they have read.
– A glossary to explain some of the terms used in the poems.
– A QR code which you can simply scan to watch the WomenTalk interviews of the ladies in the story.
– Enjoy two perforated bookmarks at the back of the book that you or the child can tear out and use!

The book addresses two important issues that are very close to Eunice's heart that is women's empowerment and special need. This book is not just for girls but for boys too. She hopes to encourage more young girls and boys to draw strength from these stories, learn not to give up when facing difficulties and to know that they can be who they want to be!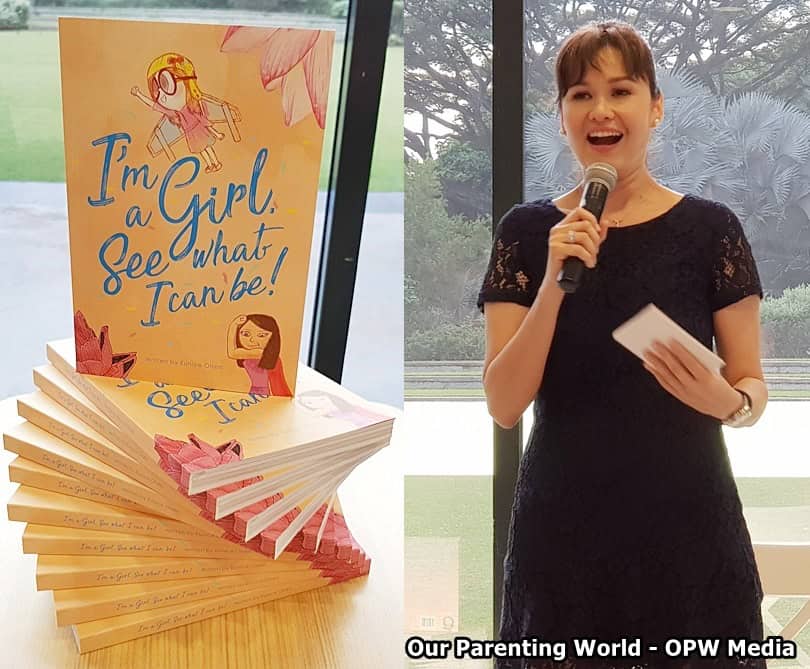 Congratulations to Eunice on the launch of her new book!
We are so happy to see her at the book launch and some of our team members are from the same school as her, we are very proud of her and her achievement! She is certainly our role model! Please go and get a copy of her new book that will inspire your young ones. 
I'm a Girl. See what I can be! was 100% crowdfunded on Indiegogo and has exceeded the target amount. E book and audio book are available as well. To find out more, please visit the link at https://www.indiegogo.com/projects/i-m-a-girl-see-what-i-can-be-a-book-for-children#/ 
In addition, the book is also available at Kinokuniya Singapore outlets and on Eunice's website, retails at $18.60. To find out more about Eunice Olsen, please visit her website at http://www.euniceolsen.com/ and about her book at euniceolsenmedia.com/book.