The day has finally arrived! Income Eco Run 2018, Southeast Asia's premier eco-run was held at F1 Pit Building on 29 April, saw some 9,000 runners taking part in various running segments which included 21.1km Half Marathon, 10km, 5km Fun Run and Kids Dash (1.2km and 800m). The runners were all running towards one collective goal: A more sustainable future, with many bearing their own refillable water bottles. 
The Zero Waste runners has increased over 30% compared to 2017 at Southeast Asia's Premier Eco Race. Among the participants were close to 2,000 Zero Waste runners, who gave up their finisher tees and/or race medals. Their endeavours were supported by the likes of PUB, Singapore's national water agency, and Tzu Chi Foundation, with both setting up booths to share tips on water conservation and recycling. 
This year, Income Eco Run continues its journey towards zero waste by introducing new goals to further reduce waste. The green initiatives include recycling all paper cups and composting all banana peels which is an estimated 700kg used at the run and working with more partners such as ofo to provide more eco-friendly transport options on race day. Organisers have also taken the step to make Income Eco Run a carbon neutral event this year.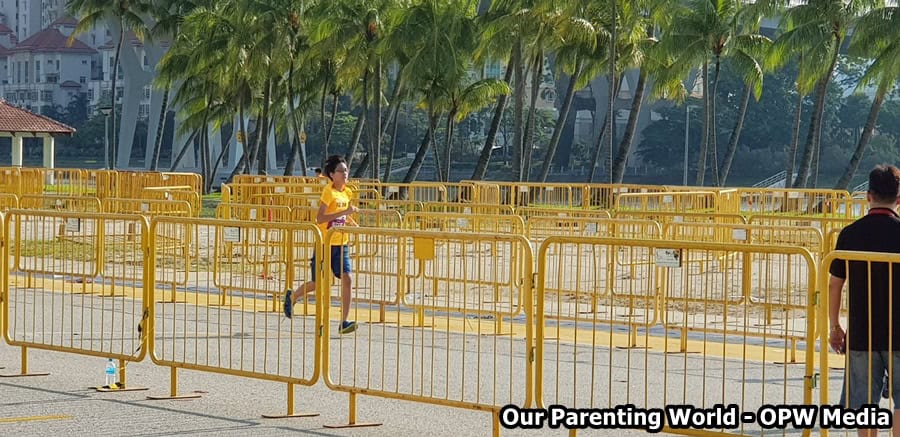 Kids Dash 1.2km 
Kids look forward to participate in Income Eco Run 2018. There are two Kids Dash categories, 1.2km is for 9-12 years old, they can run without parents and the other one is for 800m category where kids will be running with their parents.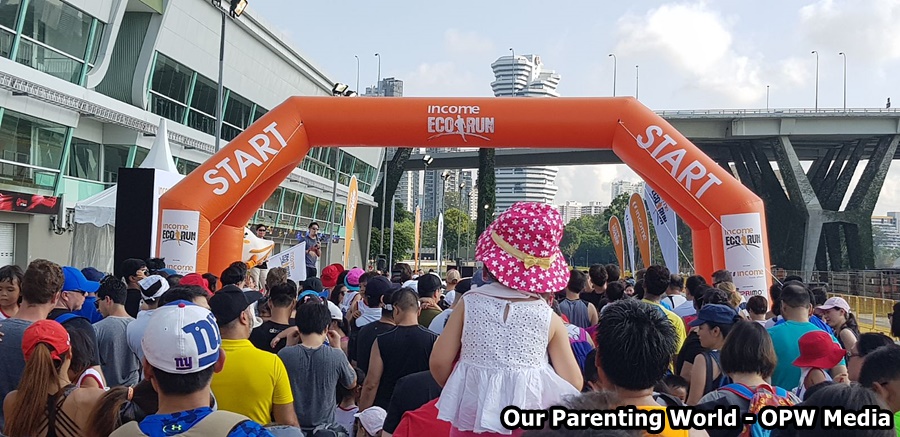 Kids Dash 800m
Marcus Chew, Chief Marketing Officer, Income, shared that "It's been extremely encouraging to see everyone come out this morning to run with us, and commit to a journey towards zero waste. In addition to our competitive categories, this year we introduced a popular new 5km route to enable even more people to join our zero waste community. We've also seen overwhelming support from young families, as parents help to provide a platform for their children to become passionate about green values through their participation in the 1.2km and 800m Kids Dash. Building a more sustainable future requires the collective effort of everyone, and we want to thank all our runners for coming down today. We hope that participants will leave today's run feeling inspired to take a step, big or small, to create a greener world and help Singapore become more future ready." 
It was a fun, educating and meaningful running experiences for the kids to learn more about the importance of having a more sustainable future! We look forward to participate in next year run, for more details on Income Eco Run 2018, please visit www.income.com.sg