Income Eco Run is Southeast Asia's premier eco-run which champions environmental conservation and aims to encourage everyone to play their part in supporting the cause for zero waste.
Income Eco Run 2019 will be held on Sunday, 28 April 2019, at the F1 Pit Building, and includes the following categories:
• 21.1km Half Marathon
• 10km / 10km Mixed Team
• Zero Waste 5km Run
• 1.2km Kids Dash
• 800m Kids Dash
The first Zero Waste 5km run will be introduced this year and all runners in this category will be 'Zero Waste Runners'. Runners will receive a light and handy reusable cup in the bid to make hydration stations at this category 100% paper cup-free. 'Zero Waste Runners' for other categories – 10km and 21.1km Half Marathon are also encouraged to use the reusable cup during the race to make a difference to the cause.
Our Parenting World – OPW Media team is pleased to be able to interview runners who are really passionate about Income Eco Run and to share with us how Income Eco Run 2019 has impacted their lives and their families as well. We talked to Marvin Ming who took part with his whole family last year – Wife, daughter and sons. This year, he is participating with his 2 sons. With a passion for running, he also wants to promote healthy lifestyle and family bonding through IER activities – activities organised for kids to enjoy during the event.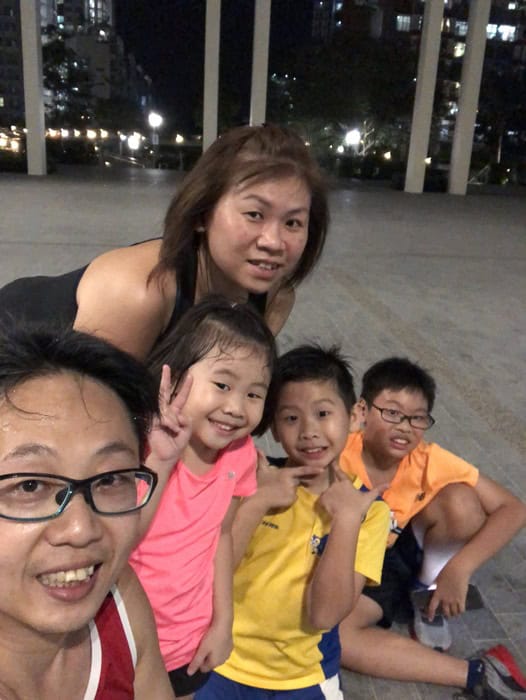 Exclusive Interview with Marvin Ming

1. What made you want to run as a family in an activity such as the Income Eco Run, and how do you prepare for it together?
I had always wanted to let my kids know the importance of health by exercising regularly and at the same time making full use of the workout the time for family bonding.
2. How has the Income Eco Run impacted you and your family?
It is always a reminder to us that keeping fit is important but keeping a clean and healthy environment is equally important in order to have a nice workout session.
3. What advice do you have for other parents in cultivating a healthy, active lifestyle for your children?
As a parent, we need to set good example by taking actions to participate with the kids rather than just telling them and showing them any actions.
4. What are some of the eco-friendly practices that you and your family have adopted?
Basic practices such as no littering in public, switching off electricity to avoid wastage, conserve water when showering and washings.
5. What are you looking forward to at this year's edition of the Income Eco Run?
Looking forward to see more awareness of waste recycling which I personally feel very important.
Thank you Marvin Ming for taking our interview!

To find out more about Income Eco Run 2019 and to sign up for the run, please visit https://incomeecorun.sg/