Mmm … yummy … mention Häagen-Dazs, immediately deliciously rich flavourful creamy ice creams come into mind!
The ladies in Our Parenting World (OPW) team recently attended the launch of new Häagen-Dazs flavour pop-up store on the banks of Marina Bay at The Promontory. Häagen Dazs has built an oasis, the Royal Tea Salon in the heart of the city, as part of the iLight Festival 2016. This immersive, luxurious pop-up store is a must visit for Singaporeans and will be here till 27th of March 2016.
Häagen-Dazs staff preparing the new Häagen-Dazs flavour for invited media to try out and we simply can't wait!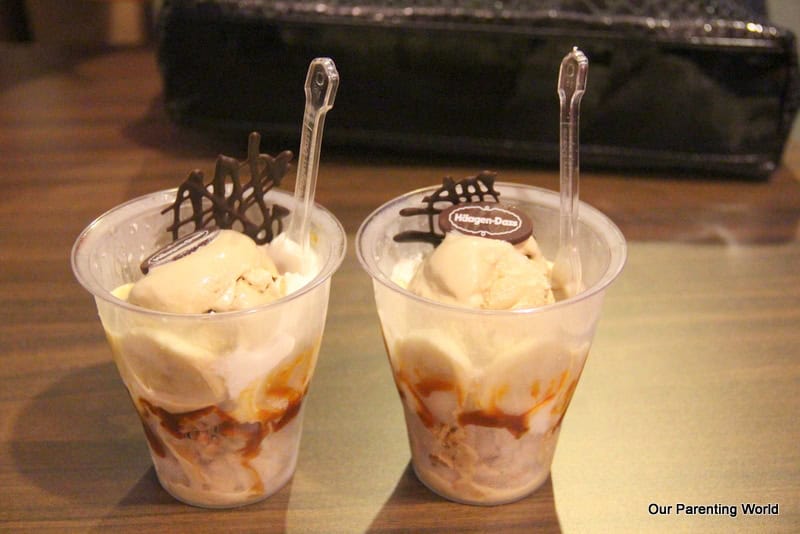 Introducing Häagen-Dazs spring collection of flavours featuring the new and delicious Royal Milk Tea. We are all so familiar with Milk Tea, the combination of tea and milk which is one of the most popular beverages enjoyed by many in the world.  
Ice cream lovers will be pleased to know that Häagen-Dazs has searched every corner of the world to find the best quality ingredients and producing the perfect blend of premium fresh and sweet Darjeeling tea and strong, malty and honey-like Assam tea to deliver the most delicate yet intense floral flavours. 
At the event, we tried out our delicious Royal Milk Tea ice cream in the form of Banoffee Royale which is filled with layers of crunchy waffle cone pieces, topped with fresh bananas and generously drizzled with caramel sauce. Truly divine! You can eat Royal Milk Tea ice cream by itself, it has a strong tea flavour, that is rich and flavourful. We thoroughly enjoyed this new Milk Tea flavour ice cream!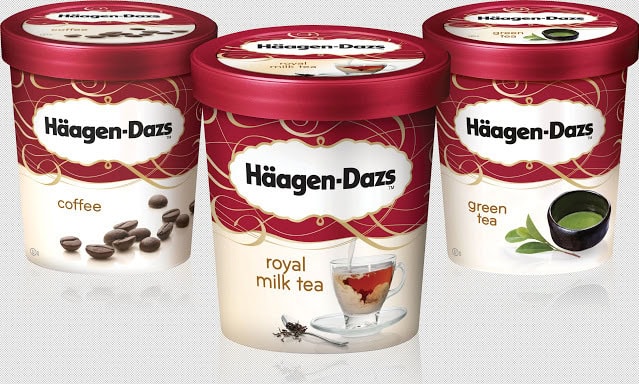 Image Credit: Häagen-Dazs
Summing up what Ethan Lim, Marketing Director Southeast Asia at General Mills, stated, "Our tea leaves are handpicked throughout the summer months. The farmers growing and handling them have been doing so for many generations, bringing their expertise, experience and passion to deliver the finest blend every year. We treat our exceptional leaves gently, drying them carefully to preserve all of their qualities. From this, we blend our exceptional ice cream." 
In addition, Häagen-Dazs spring collection of flavours features the new and delicious Royal Milk Tea along with two other coveted flavours: Coffee and Green Tea.
Coffee is one of the first three flavours debuted in 1961. The coffee sourced from Brazil is roasted for an espresso to deliver delicate yet bold and earthy notes that Brazilian coffee beans are known for. This exquisite coffee hails from the low-lying areas of Espírito Santo and Rondônia with small family farms giving you coffee cultivated with simple method passed down over generations.
Green Tea is a fan favourite made with only the softest Matcha tea leaves handpicked from the South of Japan and grounded by stoned mills. Häagen-Dazs learned the Way of Tea; an exquisite art form that involves the preparation, serving and drinking of tea in Japan to ensure presentation of the intense and fragrant flavour of green tea is tastefully infused into the ice-cream. 
All three flavours, like all Häagen-Dazs flavours  start with French cream and milk coming from farms close to its factory, free-range eggs and sugar. Simple ingredients for a creamy, intense, enchanting trio of beverages you can scoop.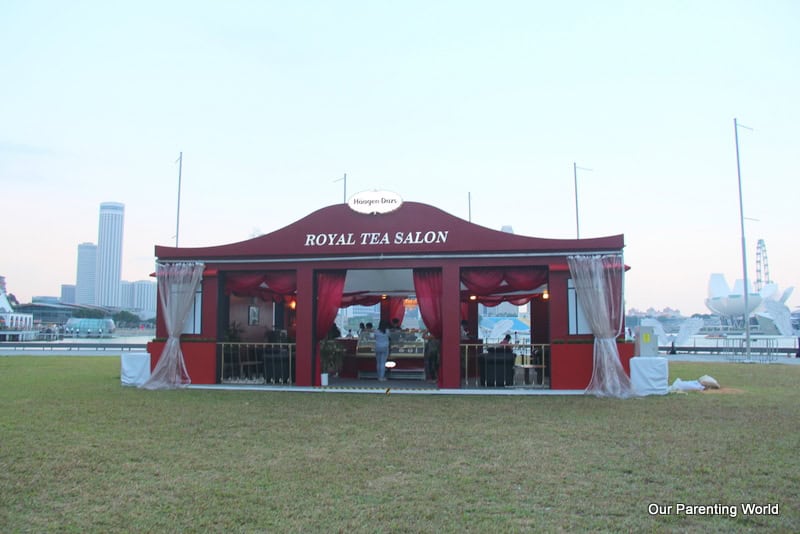 Visit Häagen Dazs, Royal Tea Salon, its  pop-up store on the banks of Marina Bay at The Promontory till the 27th of March 2016. Don't miss it and you can try out its new ice cream flavours and creation and many of the Häagen Dazs ice creams at this beautiful and luxurious store. 
For more information, please visit Häagen-Dazs Facebook page at www.facebook.com/ HaagenDazs.Singapore