Foodies, you are in for a treat, the popular AquaMarine's halal-certified buffet is offering hearty and sumptuous Peranakan fare for the month of October! 
Peranakan also known as Nyonya cuisine comes from the Peranakans, they are the descendants of early Chinese migrants who settled in Penang, Malacca, Singapore and Indonesia. They have inter-married with local Malays and combined influences from Chinese, Malay and others. As a result, their cuisine has a rich influence of various cultures combining Chinese ingredients with various distinct spices and cooking techniques that are used by mainly the Malays and Indonesians.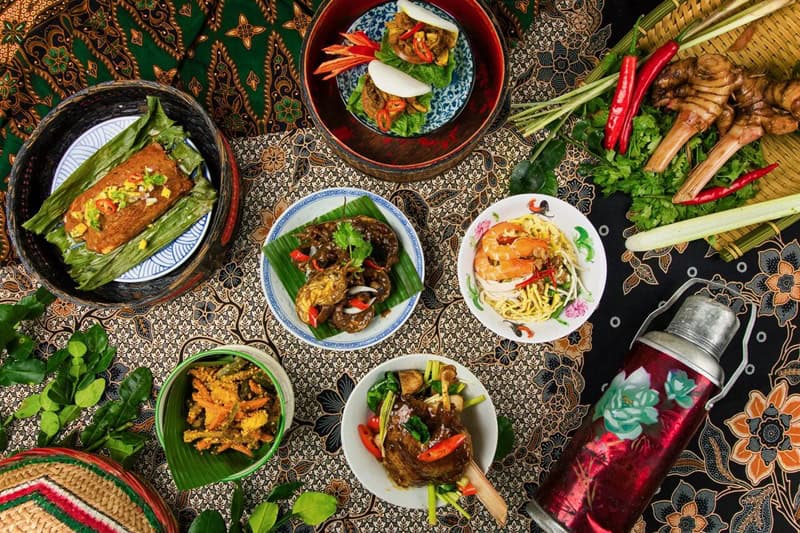 Look out for succulent highlights such as Stir-fried Marron with Tamarind*, a mouth-watering crustacean dish flavoured with caramelised tamarind sauce (assam). Nyonya Spiced Chicken Shawarma with Lotus Bun comprises boneless chicken thigh marinated with candlenut, torch ginger, kaffir lime lead and lemongrass, and cooked shawarma-style and wrapped within a lotus bun. Also on the menu are Salmon Fillet coated with Otah-Otah Mousse and Nyonya Braised Duck with Tamarind and Coriander. 
*Available exclusively at dinner
The buffet spread is available at $60++ per adult and $30++ per child** for lunch daily, at $72++ per adult and $36++ per child** for dinner from Sundays to Thursdays, and at $82++ per adult and $41++ per child** for dinner on Fridays, Saturdays and the eves of Public Holidays. Promotion is available from 1 to 31 October 2018.
**Child: 6-12 years old
AquaMarine
Venue: Marina Mandarin Singapore
6 Raffles Boulevard, Level 4
Singapore 039594
Timings:
Lunch
Mondays to Fridays: 12.00pm to 2.30pm
Saturdays, Sundays and Public Holidays: 12.00pm to 3.00pm
Dinner
Daily: 6.30pm to 10.00pm
For enquiries and reservations, visit www.meritushotels.com/marina, call (65) 6845 1111 or email [email protected].