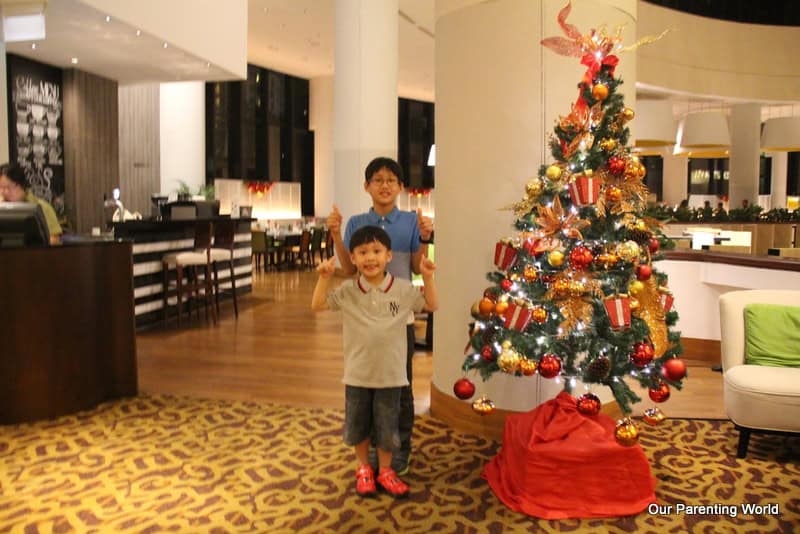 Ho ho ho … Christmas is coming! Thinking of where to have a good Christmas meal with your family and friends? 
Holiday Inn Singapore Atrium is celebrating Christmas where you, your family and friends can feast on a stellar spread of festive dishes at Atrium specially brought to you by Executive Chef Chua Yew Hock and his team of master chefs.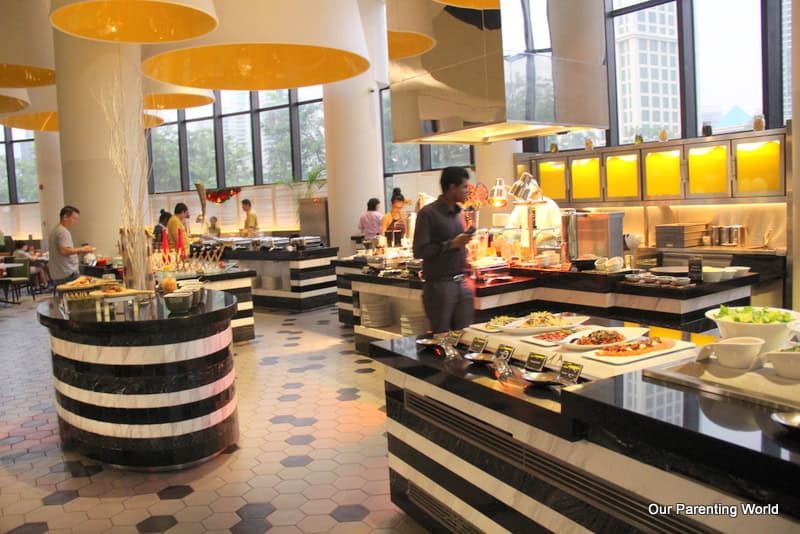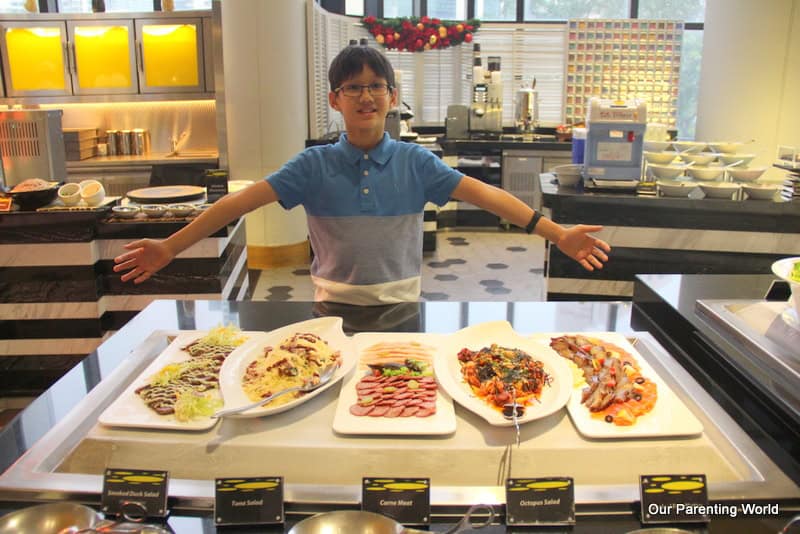 Holiday Inn Singapore Atrium is well-known for its delicious spread of international buffet, whatever your preferences are, you will be able to find your favourite local and international food here. 
Wide spread of sushi and sashimi.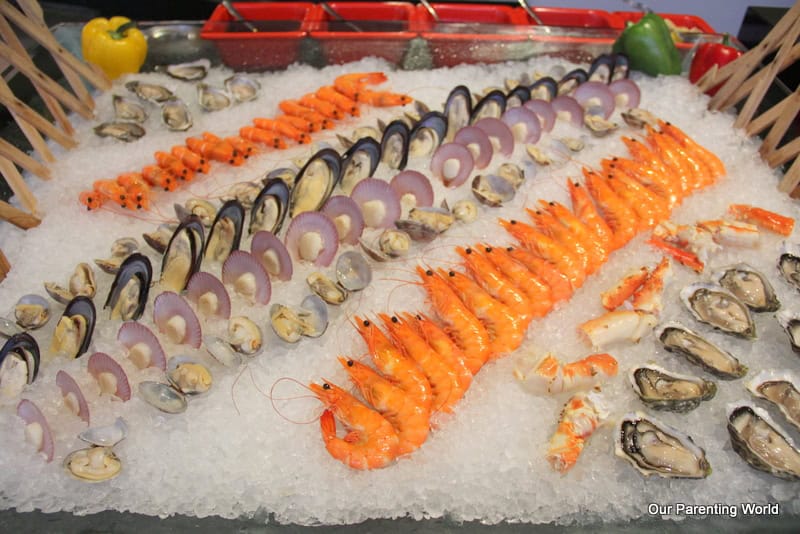 Hmm … yummy fresh seafood on ice!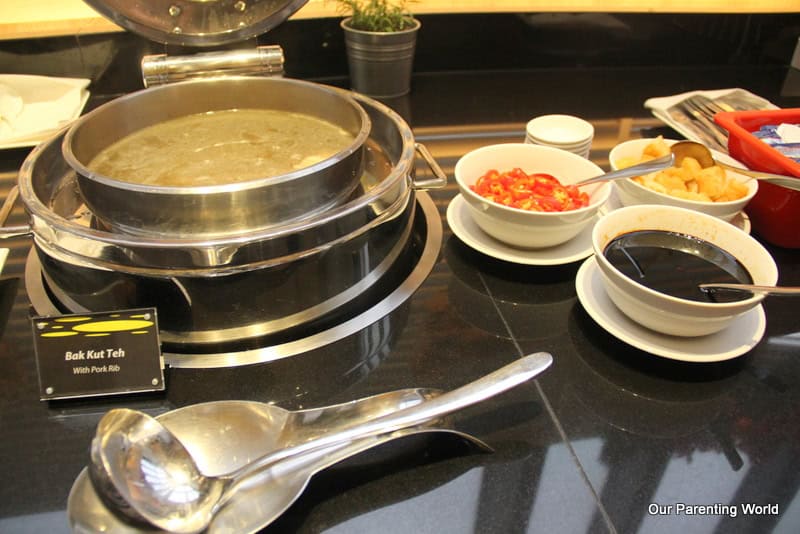 Wide spread of hot food and including local Singaporean favourites like Bak Kut Teh.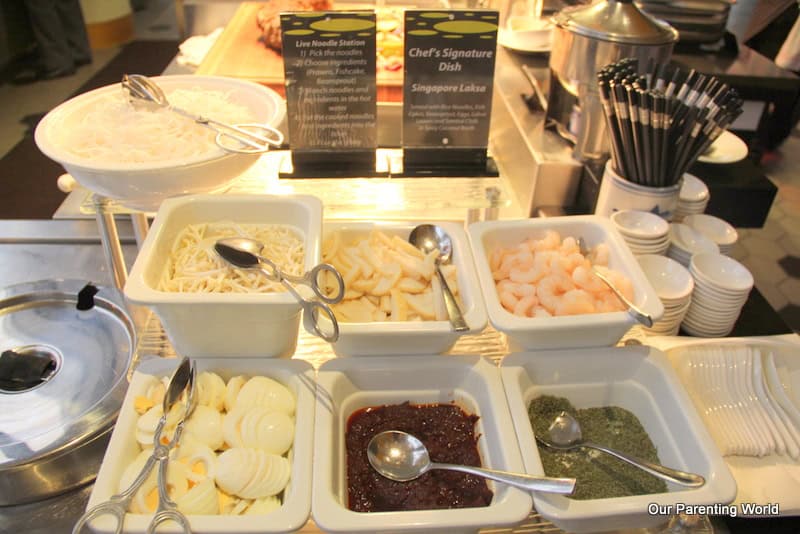 Another local favourite, Singapore Laksa which is the Chef's signature dish. At this station, you can get to make your very own unique laksa.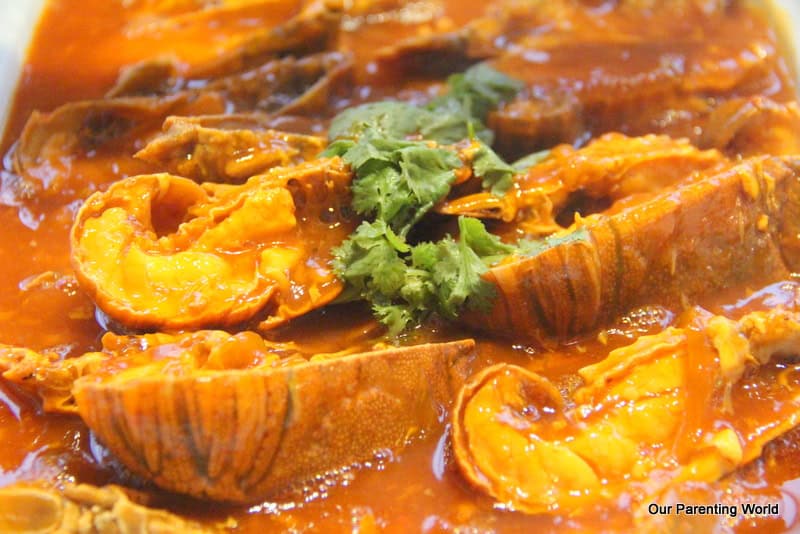 Absolutely divine, favourites like Chilli Crayfish. 
Holiday Inn Singapore Atrium is very thoughtful, it even has a delicated area just for children. At the Kids Corner, children will be delighted with a spread of delicious food which include their favourites, satays.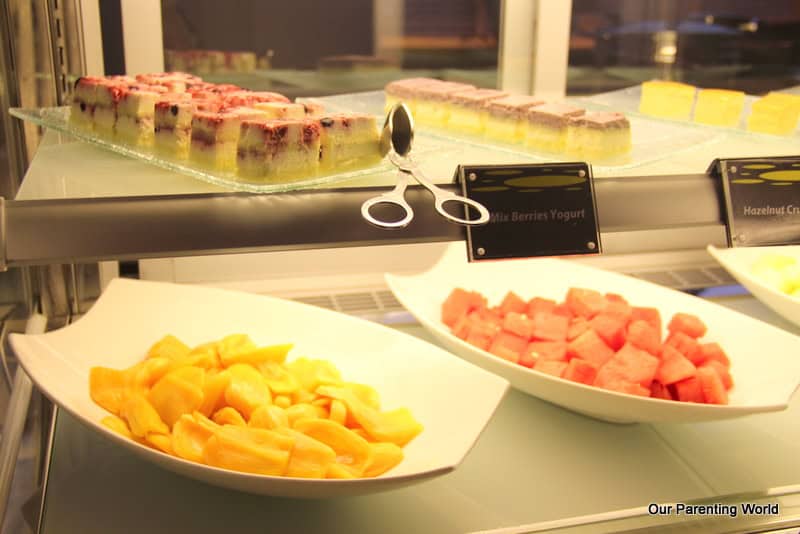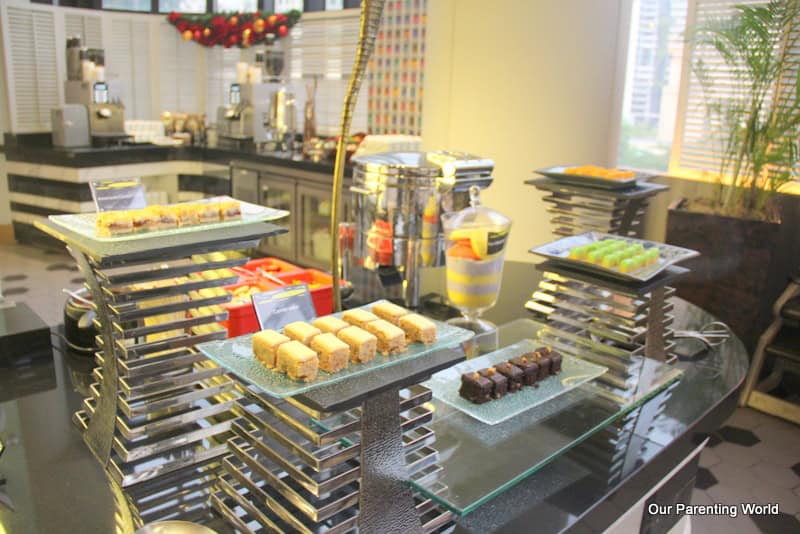 A good way to end a delicious meal is to have desserts. You will be spoilt for choices with such an extensive range of desserts.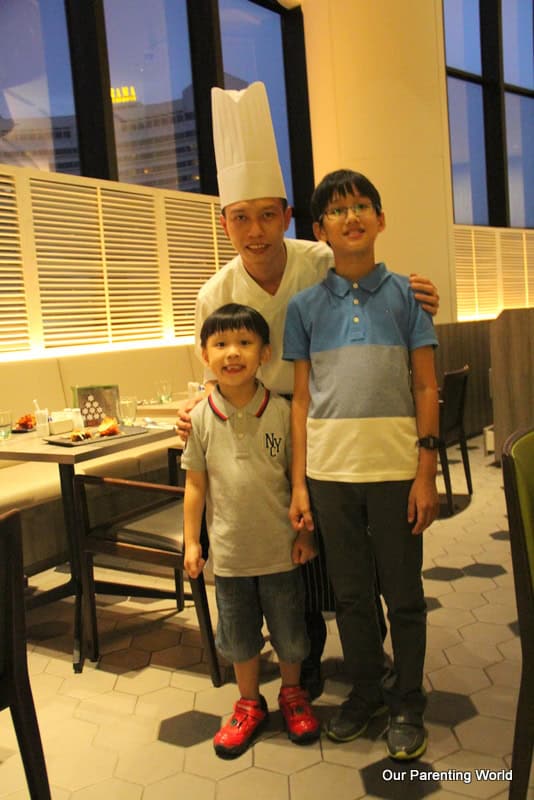 This is the friendly and talented Chef Jeffrey who has introduced some of the delicious festive dishes to us.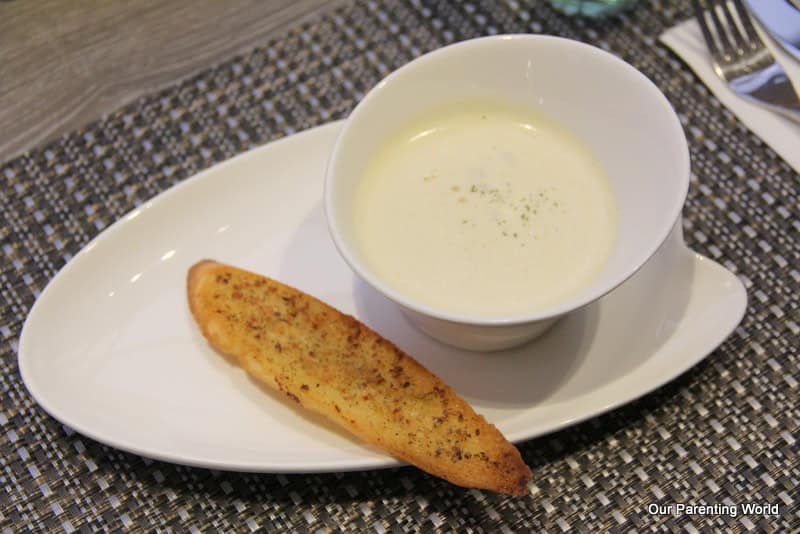 The smooth creamy spring bay black mussels soup with fennel accompanied by the crunchy crispy bread that adds texture to the delicious soup.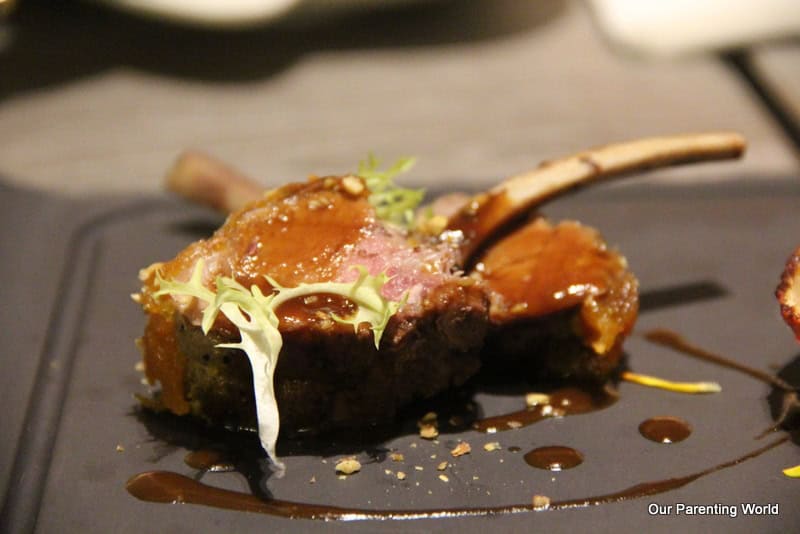 The juicy and succulent Roast Rack of Lamb with Apricot and Thyme Jus.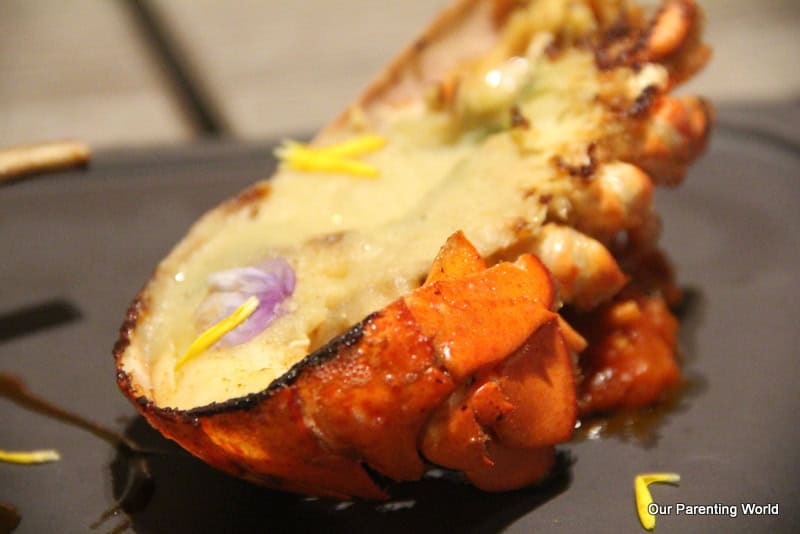 Lobster has always been considered a delicacy to many and at the restaurant, you will be able to feast on mouthwatering pan-seared lobster with tomato stew and onion espuma. The meat is so soft and tender.
During this Christmas season, Executive Chef Chua Yew Hock and his team of master chefs will be lining the buffet spreads with hearty Traditional Roast Turkey with Chestnut Stuffing and Homemade Cranberry Sauce, Honey Glazed Ham with Orange Sauce, as well as Roast Rack of Lamb with Apricot and Thyme Jus.
You can also look forward to indulge on the fresh seafood on ice, including Alaskan king crab, oysters, and scallops, before heading to the live cooking station for some Pan-seared Lobster with Tomato Stew and Onion Espuma made à la minute. End your dinner on a sweet note with decadent desserts such as Chocolate Banana Log Cake, and Christmas Pudding with Vanilla Brandy Sauce, alongside local treats like Ice Kacang and Nyonya Kuehs.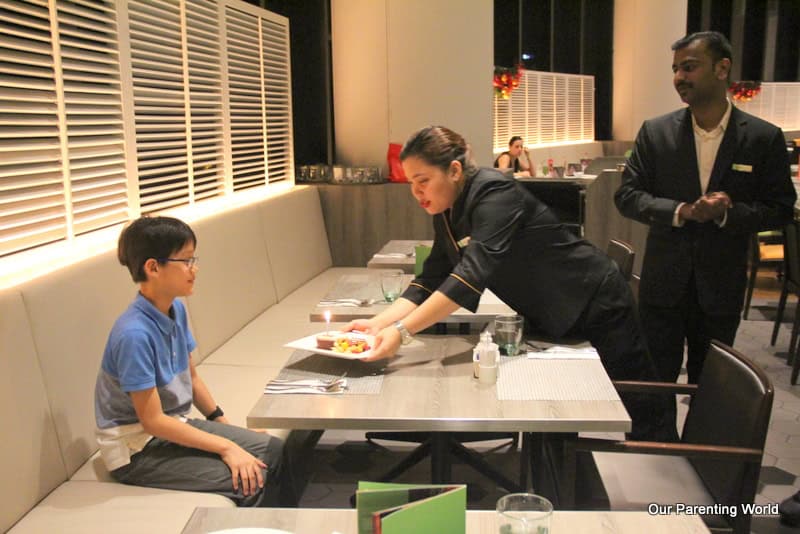 Many thanks to the kind and thoughtful staff for giving our team, Vincent a sweet surprise by celebrating his birthday!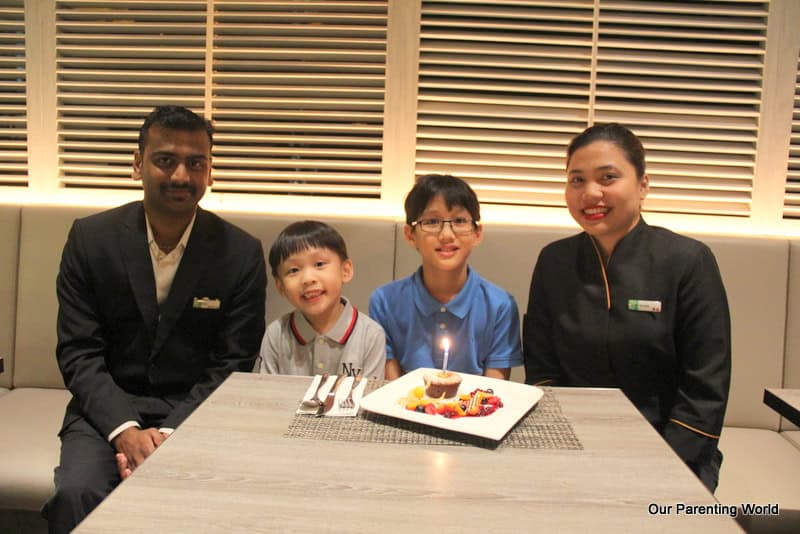 The wonderful Holiday Inn Singapore Atrium team in the picture consists of Roy, the restaurant manager (L), and Elaine (R).
At Holiday Inn Singapore Atrium, you will be able to enjoy good food and warm hospitality by its pleasant and caring staff. It is a lovely place to bring your family and or get together with your friends to spend an enjoyable time. 
In addition, Holiday Inn Singapore Atrium is having a special early-bird offer of up to 30% off festive takeaways such as Roast Turkey and Log Cakes till 30 November. Please go to the hotel's online Christmas takeaway site at www.holidayinnfestive.oddle.me for more information and to order.
For more information on Holiday Inn Singapore Atrium, the prices for its festive buffets and check out on what the hotel has for the coming Christmas season, please go to this link at http://singaporeatrium.holidayinn.com/festive 
Additional Information: 
The Holiday Inn® Singapore Atrium   
317 Outram Road Singapore 169075 
Tel: (65)-6733 0188
Website: http://singaporeatrium.holidayinn.com