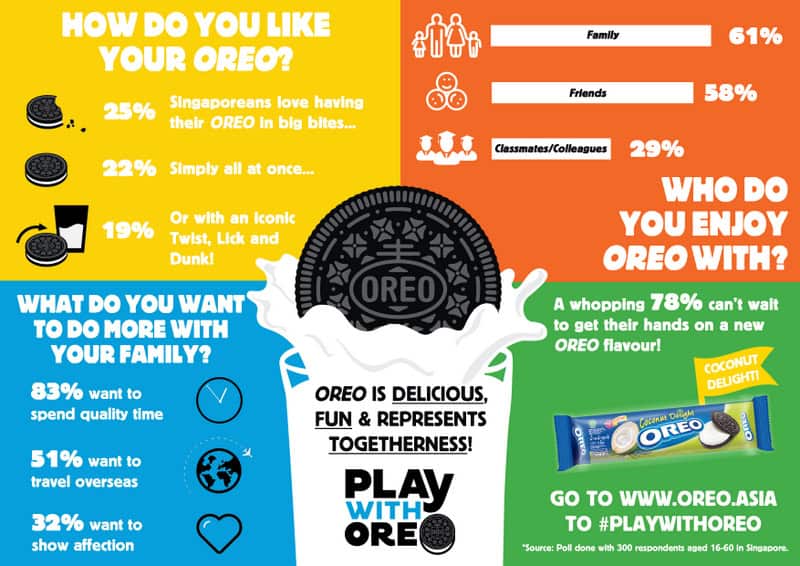 Photo Credit: Oreo
{Product Review}
OREO unveiled its latest campaign, PLAY WITH OREO to turn Singaporeans' frowns upside down through the discovery of new and unimaginable ways one can have their OREO, particularly in the company of family and friends. According to findings from a Gallup Analytics study in 2012, Singaporeans are finding it difficult to let their hair down in a progressively competitive and stressful society. With so much to do and never enough time, OREO is determined to curb the prevalence of this phenomenon before play becomes a thing of the past. 
To introduce the PLAY WITH OREO campaign, onlookers are encouraged to keep an eye out for roving OREO carts and the friendly OREO mascot that will be taking over the city in the month of April. Eager fans can participate in fun and games to unleash their imagination when playing with OREO, where they can also enjoy a first-hand taste of the all-new OREO Coconut Delight. Interactive OREO games are also available at www.oreo.asia. In addition, you can share all the fun things you can do with OREO at #PLAYWITHOREO.
PLAY WITH OREO Roving Cart Dates*:
18 April: Tampines Central
25 April: Toa Payoh Central
*Subject to weather changes.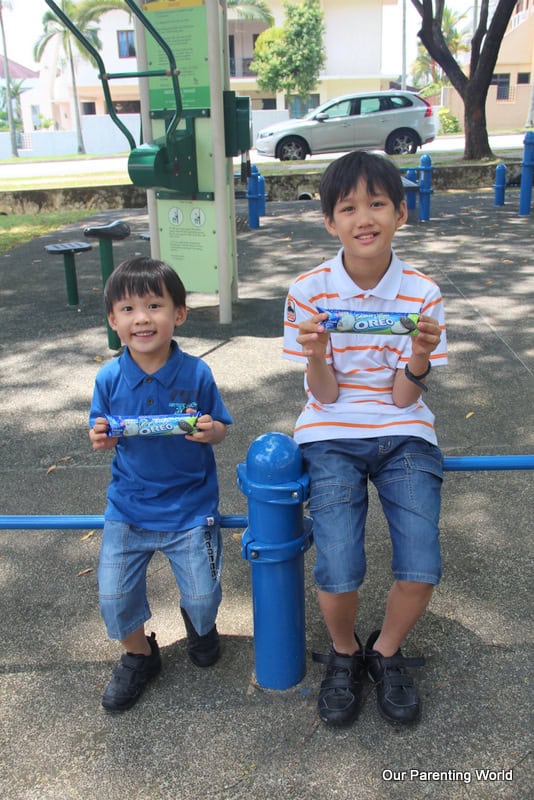 Together with the launch of the new PLAY WITH OREO campaign comes alongside the birth of a playfully delicious new flavour. This newest addition is catered specially to the unique Asian palette which is the all-new OREO Coconut Delight!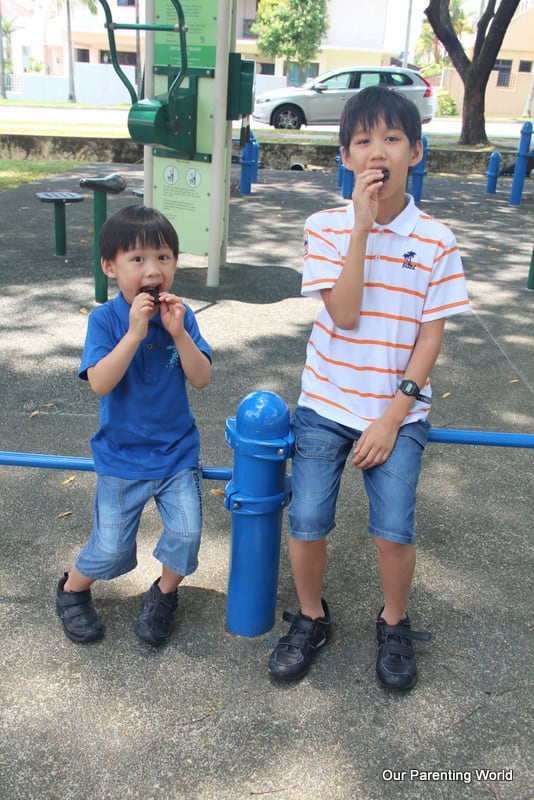 We can't wait to try out the new flavour! We enjoy eating and sharing the biscuits together with our family. 
We have many favourite ways of eating our Oreo biscuit, best way to start our OREO is to have one BIG bite!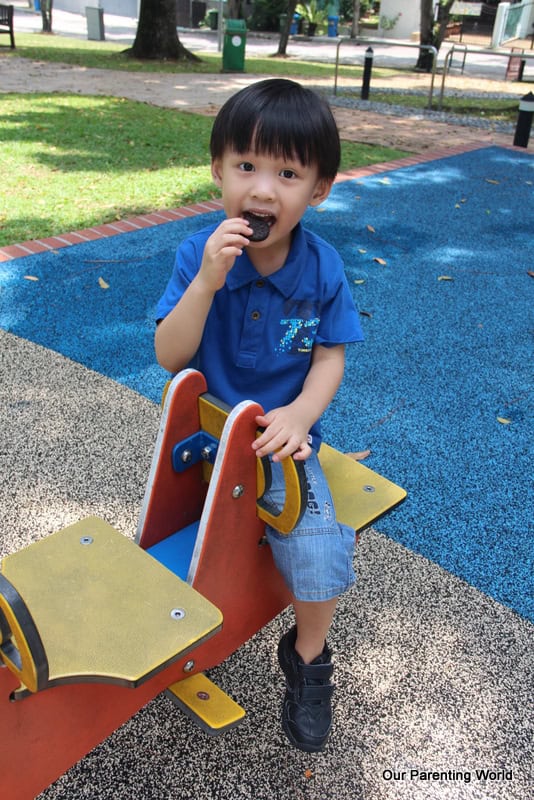 I will put the whole biscuit into my mouth too!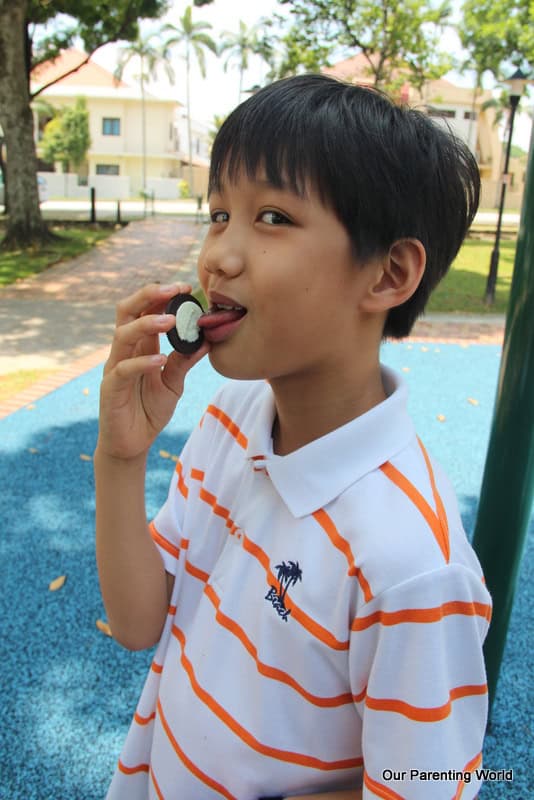 I like to take my time, enjoy the biscuit bit by bit, lick the creamy filling off the biscuit clean before finishing it all up! What about the taste? The biscuit is the usual Oreo crunchy texture and the creamy fillings, there is a subtle hint of Coconut flavour, it is not overpowering. Still the same yummy OREO biscuit that we all enjoy! 
The all-new OREO Coconut Delight. Packaged in two formats, the OREO Coconut Delight 137g and OREO Coconut Delight Multipack 264.6g are available at all major supermarkets and convenience stores.
| | |
| --- | --- |
| Suggested Retail Price: |   |
| OREO Coconut Delight 137g | S$1.59 |
| OREO Coconut Delight Multipack 264.6g | S$1.95 |