Above (from left): Chef Sebastian Reischer, Claudio Russo, Chef Chelsea Logan and Chef Eric Neo
Luxury dining establishments can no longer rely on a stand-out, signature dish to create a memorable experience for their diners. Like a collection of haute fashion, every aspect of luxury dining needs to be curated; carefully created with seemingly imperceptible details that, when brought together with excellent ingredients, fine cooking techniques and intuitively personalised service, will deliver a truly holistic luxury dining experience.
A selection of InterContinental® Hotels & Resorts' finest and rising culinary talent from around the region gathered at Publico Ristorante, InterContinental Singapore Robertson Quay, where – through a multisensory showcase of tastings and commentary – they explored the intricacies of the luxury dining experience and delved into some of the industry's biggest trends.
The Craft and Sophistication of Curating Luxurious Dining Experiences
Luxury dining is a multisensory experience that takes one through a journey of enjoyment, from the harmonious surroundings and the exquisite tastes on one's palate, to the satisfaction that lingers long after the meal.
Above (from left): Chef Eric Neo and Marika Nikolaidis
"While they may appear insignificant, subtle nuances and seemingly small details like the texture of cut crystal glasses, the weight of fine silver cutlery or the sleek marble of a bar — once combined with extraordinary culinary creations — play a very important role in elevating luxury dining and creating a truly sophisticated experience for diners." shared by Marika Nikolaidis, Restaurant and Bar Curator at Publico Ristorante, InterContinental Singapore Robertson Quay.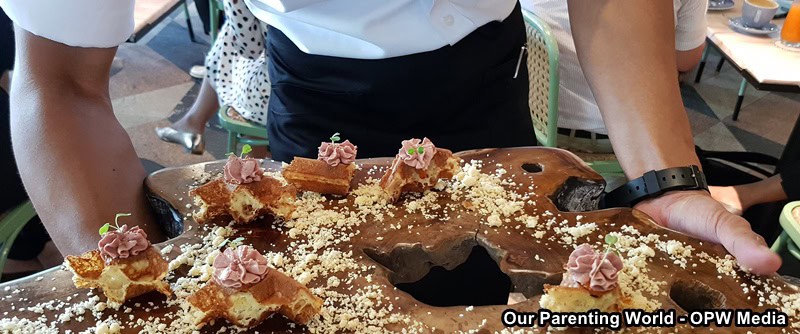 Trending Textures
Executive Chef Eric Neo, who oversees all restaurants at InterContinental Singapore, including Ash & Elm and Man Fu Yuan, while holding role of Vice President of the Chef's Association in Singapore, shared why texture is so important in any culinary journey: "Our mouth actually has the largest number of receptors in the whole body, picking up temperature, pain – such as the sharpness of horseradish – and even astringency, such as unripe fruit or a young wine. Mouthfeel combines with a sensory impression of taste and smell to give us flavour, so you can see how it plays a key role in the dining experience."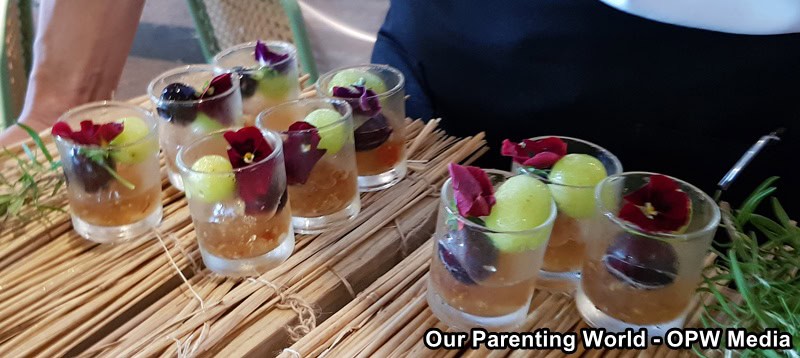 Harnessing the potential of texture in delivering an extraordinary gastronomic experience, Chef Eric presented an exquisite sample of grapes infused with champagne and nitrogen, giving the grapes an effervescent effect and creating a fizz on the tongue upon tasting.
"There are a multitude of ways to harness the power of texture and create a myriad of dimensions within a dish; this can include creations such as confit of salmon in curry oil, the surprising juxtaposition of crispy scallop mousse or simply pickled cucumber.
The Age of Aesthetics
The rise in technology — especially social media — means fine dining is no longer a private experience between you and your dining companion; it's about sharing with your community. Since flavours can't be shared digitally, the visual element is quintessential, now more so than ever.
Chef Sebastian Reischer, Chef de Cuisine at the award-winning Fireside Grill & Bar in InterContinental Bangkok, shared: "Aesthetics have always played a key role in the dining experience. However today, discerning diners are seeking greater opportunities to share the exceptional creations served to them in luxury dining establishments via their social media feeds, so the ways chefs craft and style their dishes are ever more important."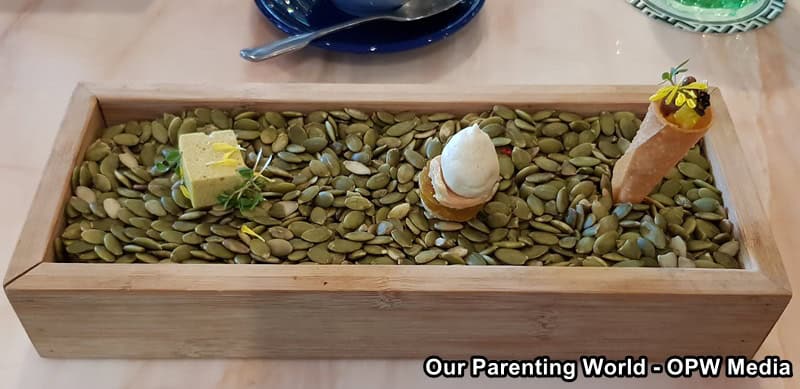 Demonstrating this point, Chef Sebastian presented his 'Trilogy of Pumpkin' amuse bouche, a unique trio of pumpkin prepared three ways, featuring truffle and fois gras. He shared: "There is constant pressure and demand for chefs to keep reaching new aesthetic heights, so as to continually surprise and delight diners. Increasingly, guests also want dishes that trick the eye — what you see may not necessarily be what you taste." 
"One way chefs do this is by presenting everyday ingredients in new and exciting ways. A humble ingredient like pumpkin can be transformed into something so visually and texturally unique, combining the sense of familiarity with something completely brand new and unforgettable," he continued. "Other trends right now include bold, fearless plating, playing with new colours and fresh takes on molecular cuisine." 
The Transition of Taste
No fine-dining experience is complete without an unforgettable dessert. Chef Chelsea Logan, who helms the pastry team at InterContinental Sydney Double Bay, said, "Dessert plays a defining role in rounding off the overall dining experience; it cleanses the palate and finishes the meal, especially in the context of taste."
Chef Chelsea Logan and Claudio Russo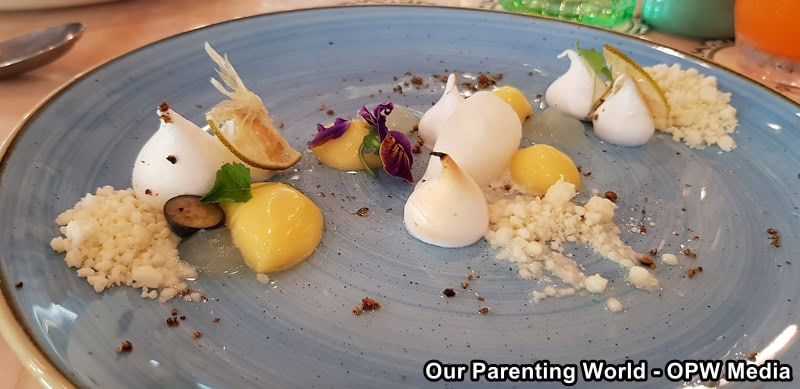 Chef Chelsea Logan's signature dessert, the 'Gin & Tonic'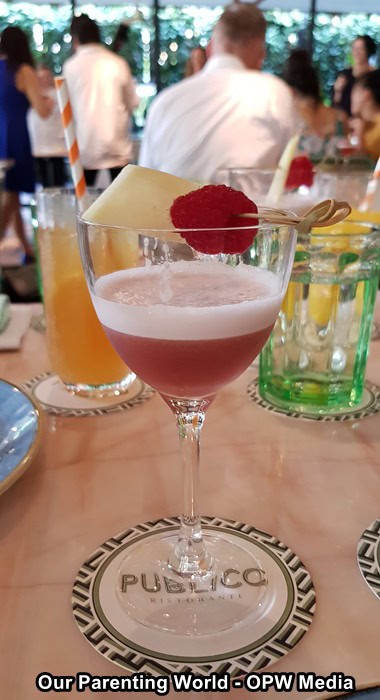 Claudio Russo's specially concocted cocktail: the 'Gin Fusion'
Collaborating with Claudio Russo, Bar Manager at Publico, InterContinental Singapore Robertson Quay, the two presented a refreshing dessert and cocktail pairing consisting of Chef Chelsea's signature dessert, the 'Gin & Tonic', and Claudio Russo's specially concocted cocktail: the 'Gin Fusion', which perfectly explored and partnered the delicate dessert's citrus and herbal notes. 
Clarence Tan, Managing Director for South East Asia and Korea, InterContinental Hotels Group shared that "We are entering a truly exciting time for the InterContinental Hotels & Resorts brand. It is clear from the industry experts here today that we have the culinary talent across the region to move forward with us — to keep creating exceptional, luxury experiences for our guests and diners for years to come."
To find out more the Stories of the InterContinental Life, with a short film featuring gastronomic connoisseur Takanori Nakamura, here. For more information on the InterContinental Life, please visit life.intercontinental.com/sg/