Daddy was interviewed by U Weekly Magazine or UW优1周 in Chinese on festive acquired emergency conditions. U Weekly is one of Singapore's most popular entertainment, lifestyle and social news magazine.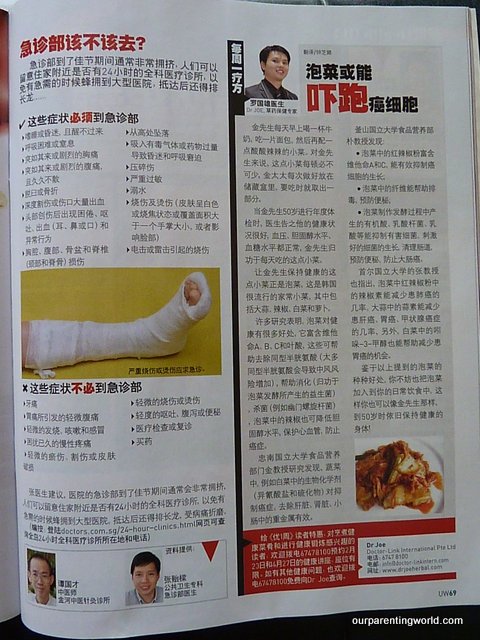 *Due to SPH's copyright rules, we are unable to scan and post the whole story. The full story is published in this week, U Weekly Magazine.*
Daddy talked about during festive period like Chinese New Year, what are the most common illness seen by Accident and Emergency (A&E) Department and what can individuals do to prevent these emergency conditions. What are the medical conditions that are considered to be emergency and required to go to A&E and what you can do to alleviate the sufferings before going to A&E?
Grab a copy of the U Weekly Magazine which is a comprehensive magazine that covers Entertainment, Lifestyle, Fashion and Food in a compact size for S$2 each.