Our children discovered the joy of performing and theatre play after attending the workshop conducted by Act 3 International. Our Parenting World team is pleased to be able to interview Ruby Lim-Yang who is the Co-Founder and Artistic Director of ACT 3 International, Singapore's leading Arts company for the young!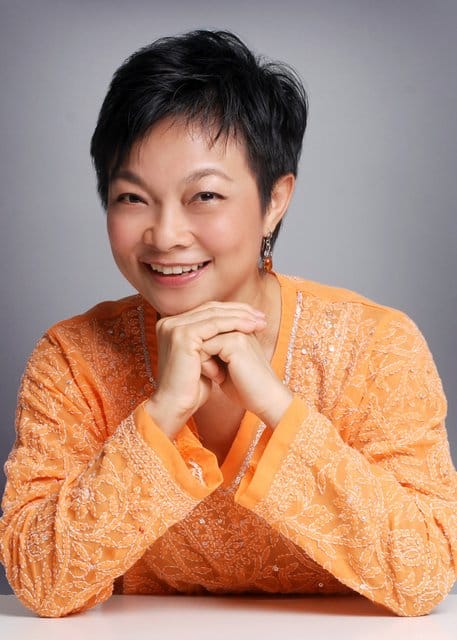 Exclusive Interview with Ruby Lim-Yang, Co-Founder and Artistic Director of ACT 3 International
1. At what age do you think we can start our kids in performing/stage acting?
The earlier the better. At ACT 3 Drama Academy, we have classes for children as young as 18-36 months. At this age group, it is more about active parental participation based on the belief that a special parent-child bond can enhance learning. Furthermore, at this stage of their lives, children are still not quite ready to be alone with another adult so the social makeup of the child shapes the way we run the programme in that we need their "role model" i.e. the parent. Drama helps the very young explore and venture, drawing from their world and learning about the world around them.
2. As we know, children are very active and less discipline than adults. How do you manage to get them interested and train them to perform?
For us at the Academy, it's about curating programmes that will sufficiently engage them and build up their interest in self-expression. Pre-school children are a unique audience. They are at the brink of discovering everything, accepting everything, and open to suspending disbelief. Because they are open and receptive, work for pre-school children have to be sensitive to these innate traits of their learning.
I wouldn't say we "train" them but rather 'engage'.
3. How do you spot talents in kids?
If you mean talent for drama, then I would say it's that ability of the child to really engage the audience in a way that is almost inexplicable – some will say this is the X factor. It could be his or her energy or presence.
4. How can parents help in supporting their children's interest in performing/acting?
There is a growing trend of parents who are more aware, better travelled and have experienced theatre in their lives when they were children. We are experiencing a whole generation of 'children of the children' we impacted with our work. We are acutely aware of the need to offer high quality work that is very differentiated, and curate our presentations with this in mind. Parents want experiences that have a positive impact, and we welcome feedback from them. Giving active feedback to drama educators is also crucial for the latter to gain insights on the children's needs.
5. How would performing/stage acting help to complement a child's learning and academic progress?
Drama enrichment and arts exposure is for every child, at whatever age he or she is. In fact, often thought commonly that a drama class is more suited for the extroverted because it requires acting before an audience, the opposite is actually more true. In a drama enrichment class environment, play is inherent in the process and children are natural at playing, so it feels safe and unthreatening to participate as there is no judgement passed nor right or wrong. Children respond positively to honest encouragement which underpins the development of confidence. A lot of encouragement and support is given to children to try out ideas, share thoughts, and articulate their feelings in a drama enrichment class. All these help instil confidence and self-awareness, as well as develop a child's ability to communicate and think creatively.
6. How do parents choose which drama and theatre schools to send their children to?
Comfort level is key – they would have possibly checked out the schools online first and perhaps make a trip down to see how a class goes. At our Academy, we offer trial classes that are complimentary, and this is the best way for both parent and child to decide.
Parents will always have their child's interests at heart.  Those who have had the experience of sending their children to drama programmes speak about increase in confidence level, capabilities like better focus, improved motivation, and happiness that is observed in their children.  For all these outcomes, any parent will feel fulfilled that they have done something right by their decision to encourage learning through drama.
7. If the child is talented and passionate in performing, is there a future or avenue for the child to develop it as a lifelong career?
I would never discourage anyone, young or old, to pursue their dreams and passion. Speaking from experience, the "road less travelled" could be the path that you were meant to take.
8. What do you hope to see in our kids for the future?
In my experience as a drama worker and practitioner of theatre and arts education, I have seen over a period of 3 decades the growing need to inculcate in children a love for the Arts, and Drama is an easy entry point for children. Its very basis for participation is the element of PLAY.
However, with technology being so prevalent in our lives today, children are steadfastly losing their instincts at playing spontaneously, learning to give and take, and interacting with other children. Lacking in making eye contact, the ability to talk and converse, the willingness to share stories, are being eroded.
I hope that drama remains an effective and impactful way to bring back those innate attributes in children and we have to begin the process earlier than ever before.
Thank you to Ruby-Lim Yang for taking our interview and sharing with us. We are sure many readers will benefit from her valuable insights!
To find out more about Act 3 International, its workshops and activities, please click HERE.