As busy parents, having to juggle with demanding work and school going children, we are very often pressed for time. It is good that we now have more option to do our shopping online especially getting our groceries and household necessities.
Recently, we are introduced to honestbee which is set up to provide better value and convenience, helping customers to save time and no need to lug heavy purchases back after your shopping.
honestbee has just launched a brand new store called Family Market. It focuses on family and baby essentials that customers can find good value while doing their online shopping at this store.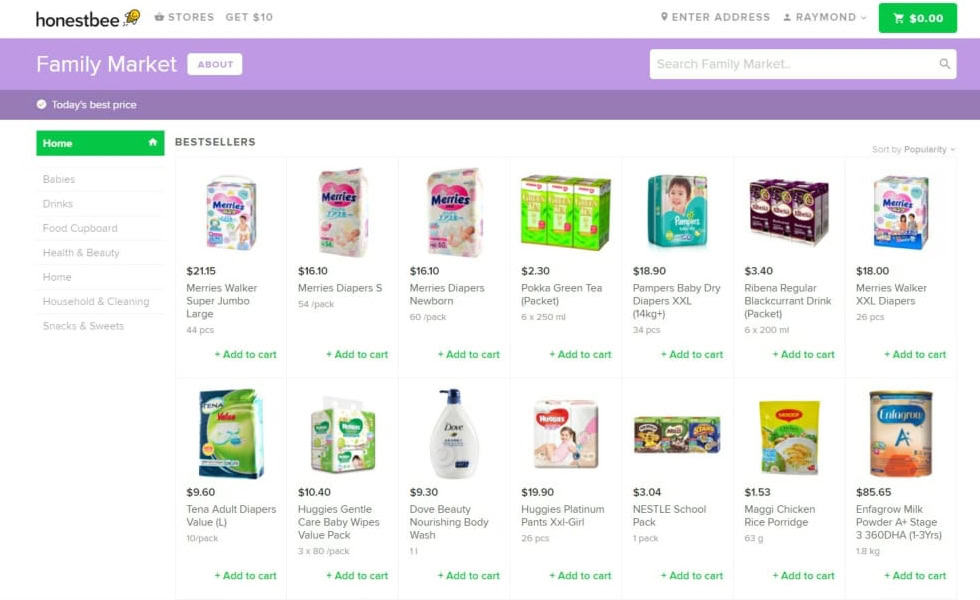 Family Market aims to pass value and dollar savings to customers on household essentials. For example, you can buy brand names like Mamapoko, Huggies, Merries diapers, UHT milk, Enfagrow formula and lots more at prices 10-30% cheaper than at the store.
You can also buy brand name personal care items like Dove body wash, Head and Shoulders shampoos, Cetaphil face cleanser and moisturizers and household essentials such as cleaning supplies, laundry detergents for brands like Downy, Dynamo detergents etc, rices, pastas and more all at prices 10-30% cheaper than store.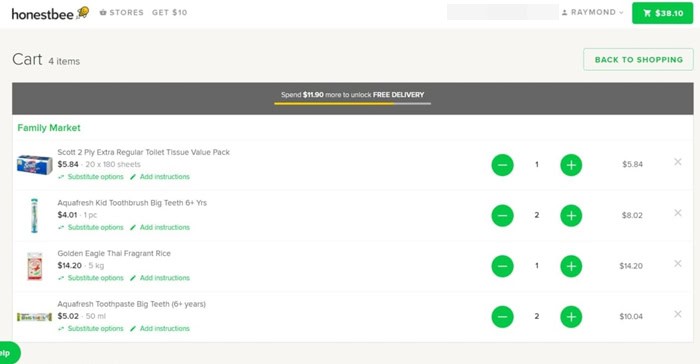 To get free delivery from my order, I have to make a minimum purchase of $50 which is not difficult to reach with a big family. There is also a $3.99 concierge fee imposed on my purchase as our purchases will be handled by a trained shopper who ensures that my items are in good condition, everything is packed properly and deliver according to my chosen time slot. It is a small price to pay to have an expert to handle our order.
In addition, honestbee has really good delivery services as they offer same-day delivery options and even 1 hour delivery that means you are able to receive the items you purchased in the next hourly window from the time you order. There is a list of delivery dates and times for you to choose the one that is most suitable. It delivers from 11am -10pm daily, subject to store operating hours. This includes weekends and public holidays.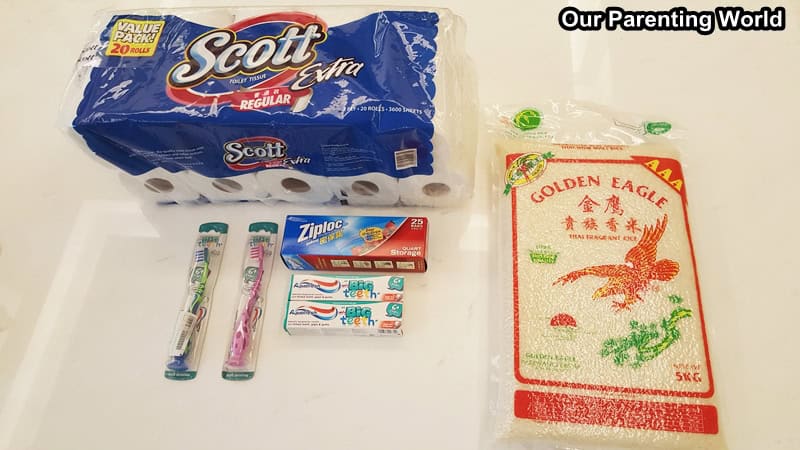 It is so easy to shop at honestbee Family Market, it is a one stop store that has a wide range of essentials ranging from babies products, food, beauty, household and cleaning items and more to meet your everyday needs.
I can find all the items that I need in one place, choose the items, move the selected items into the shopping cart and proceed to pay. It is so convenient, no need to travel all the way to a physical store and save time on travelling. All my items will be delivered right my door step, no more having to carry heavy items back like a bag of rice. All my orders arrived in time and in good condition. I am very happy with my shopping experiences at honestbee!
To find out more and to shop at honestbee, please click HERE
To find out more and to shop at honestbee Family Market, please click HERE 
If you are first time shopper at honestbee, you can click HERE to enjoy $10 off $50 purchases. 
This article is contributed by Raymond Goh, a member of Our Parenting World (OPW) Team