Earlier we were invited to HP's media launch of its industry first tool for Primary school students which is an education apps. Mummy being an educator is very interested as she is in the academic line and as a featured parenting author/writer, she is always on a look out for good things to introduce and recommend to parents.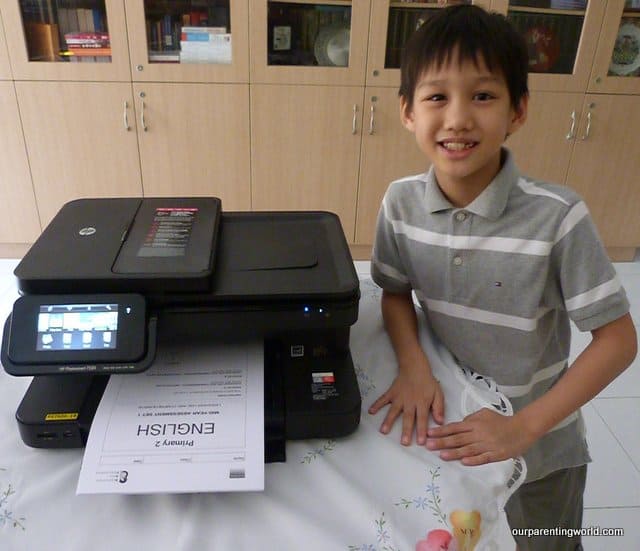 Mummy and Gor Gor testing out the HP Photosmart 7520 e-All-in-One Printer and  HP Education Apps. 
About the printer, it is very convenient, highly versatile and designed for busy people on the go. It is an all in one printer which print, copy, scan which is able to scan documents and photos to email, fax and easily access to Internet through its wireless connection. We find it very easy to use and even Gor Gor has no problem using the printer colour touchscreen to print his daily worksheets from its education apps and fun stuffs from other apps. 
We are glad to know that the printer also enables us to print from our smartphones and tablets by downloading the free apps from HP and its partners to print wireless. It is so easy to print and share through its build in wireless which connects quickly with HP Auto Wireless Connect.
Being environmentally friendly conscious, we are concerned with the use of energy and paper. We don't like to waste papers and are pleased to know that the printer addresses this important issue by using automatic 2 sided printing and copying that will help to reduce paper wastage by 50%. It is designed to conserve energy and you can get free, easy cartridge recycling through HP Planet Partners. Please click this link to find out more.
How about HP's latest industry tool, its education apps which is first in Singapore? 
The above pictures show HP colour touchscreen which displays its education and fun apps. They are so easy to use, print and best of all, they are all delivered free to your printer. 
HP has teamed up with Singapore leading education publisher, Singapore Asia Publishers Pte Ltd (SAP) which specializes in academic materials and one of Singapore's proprietary Primary Math programme brand owners, onSponge which will be available later this year, to deliver high-quality education content through its apps which is very useful  for parents and students. This print apps is available on HP's web-connected printers including HP Officejet Premium 6700 e-All-in-One and HP Photosmart 5520, 6520, 7520 e-All-in-One printers. It allows one to print its content on demand and you can schedule for HP delivery to print at a specific time and day. That is so convenient!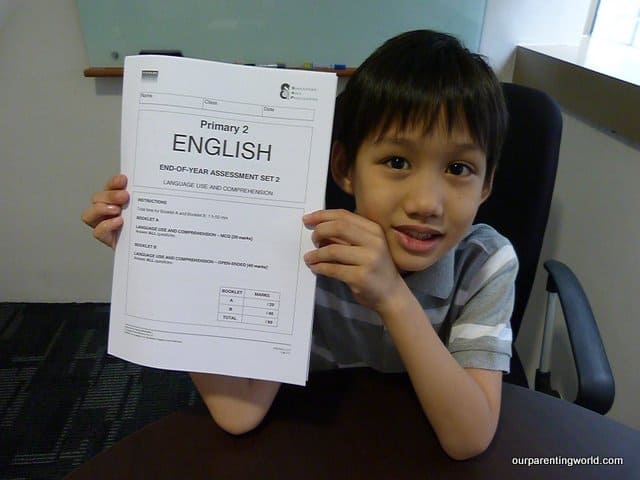 Gor Gor says: I am working on the English worksheets which I print from my HP Photosmart 7520 e-All-in-One Printer. I will schedule the printer to print out my daily worksheets and do them. I enjoy working on the worksheets which will test out my knowledge and understanding of the subjects. 
About the worksheets, they are chosen by SAP from its own best selling primary 1 to 6 assessment books. Parents, you can be assured that these worksheets are in line with the latest curriculum taught and each worksheet has four pages of assessments for each subject available from Mondays to Thursdays. After your child has done the worksheet, parents, you can use the solutions provided by each worksheet to go through with your child. The education apps also has mock exam papers for your child to practice when it is  closer to examination period.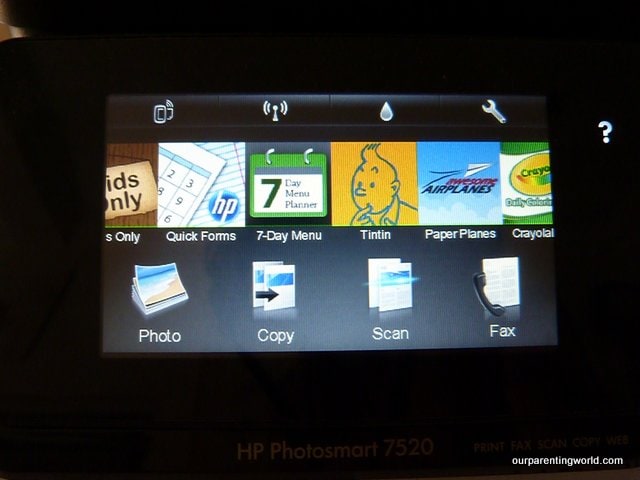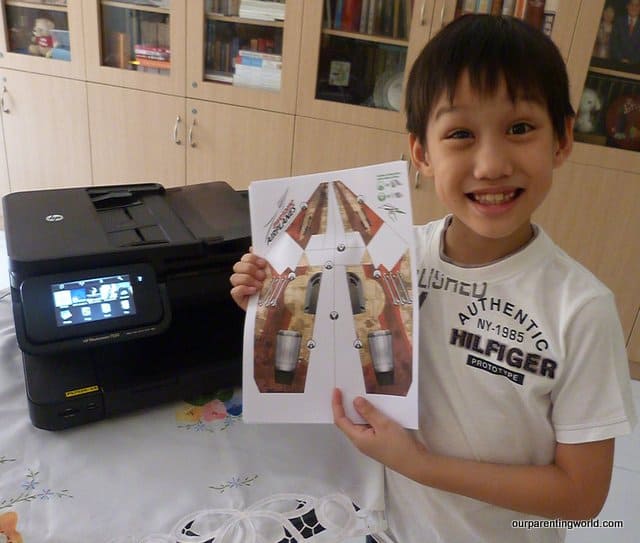 All work and no play will make Gor Gor a dull boy. He looks forward using the apps to print out other fun stuffs like Awesome Airplanes, Dreamworks Animation Printables, Crossword and so on after doing all his worksheets. This will also serve as a motivation and incentive for your child to complete all the worksheets. 
Adults, you are not left out, you can also use the apps to print useful items like Quick forms for notebook paper, to-do lists, music sheets and so on. Print fun apps like Daily Sudoku and many more …
Gor Gor loves doing the awesome paper planes printed from HP apps. 
Find a local Store or call 1800 278 0182 (Singapore only)