SingTel Blogger's Meet event where SingTel invited the bloggers to have a first hand feel of its latest offerings.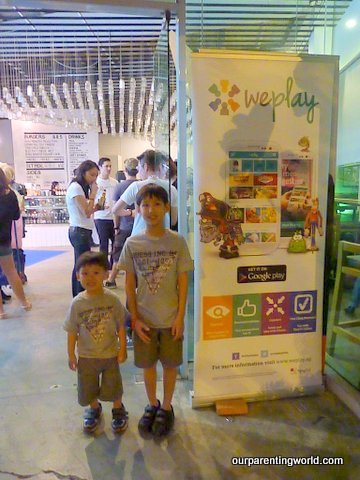 Our Parenting World, Gor Gor and Di Di were at Fast Food For Thought for the launch of SingTel newest mobile offering – WePlay. We are all very familiar with SingTel as our families are all SingTel users. We are very excited to find out what WePlay is all about. 
SingTel is Asia's largest mobile company and with 480 million mobile customers which is still increasing at a rapidly rate.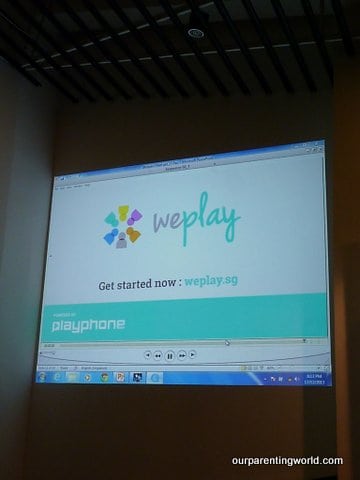 About WePlay, it is the first mobile gaming platform out of Southeast Asia, developed by SingTel to give users a customisable social gaming experience. Users will be able to discover, download, and play the latest games with their friends, proudly display high scores and achievements, and keep up to date with the latest games their friends are playing – all from a single application.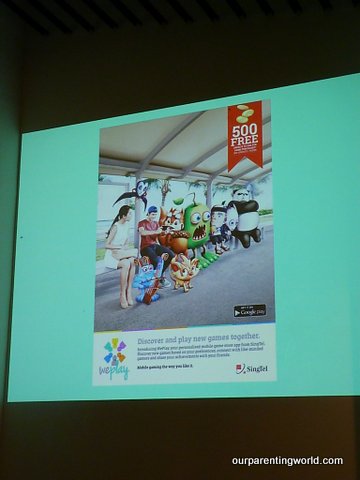 There are plenty of games for you to choose from at WePlay. It was built with gamers in mind and will include game recommendations that are tailored just for you! 
Please click HERE to find out more about WePlay.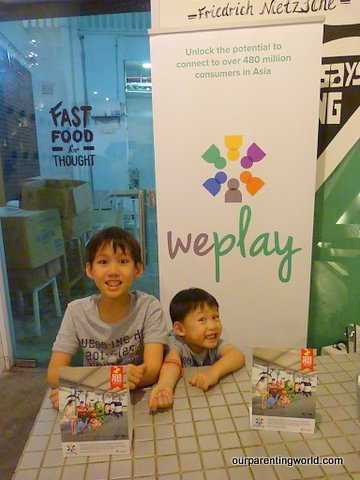 Sounds cool and we can't wait to play the games!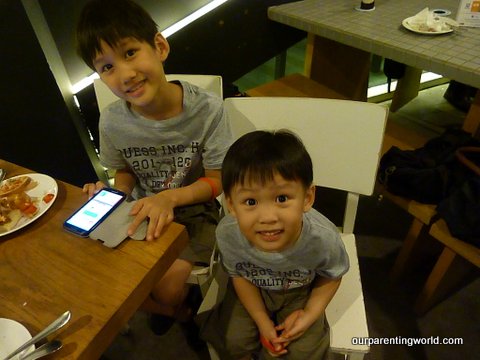 At the event, we were given an opportunity to download the games and tried it out. There was a competition for the highest scorer for each of the three games chosen. Gor Gor took part in the competition with Di Di cheering him on.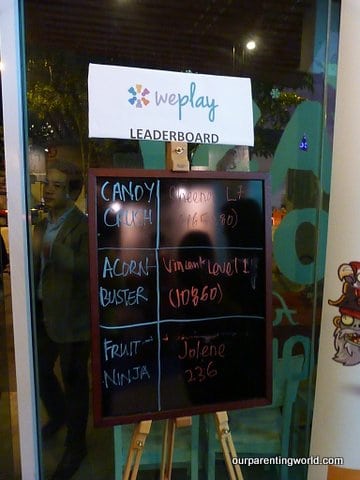 Gor Gor was the top scorer at one stage of the game.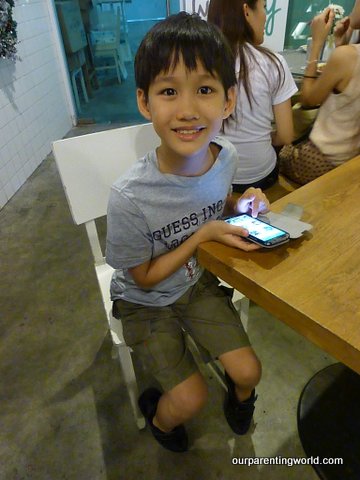 "WePlay is easy to use and there is a wide range of games for me to choose from" Gor Gor is a fan of WePlay already!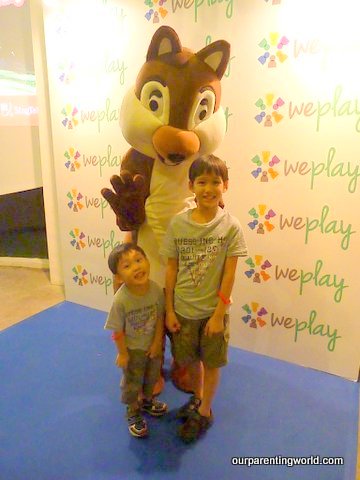 Our Parenting World would like to thank the kind and lovely organisers, SingTel, WePlay and Fast Food For Thought for inviting us. We all have a fabulous time!
Please click HERE to find out more about SingTel and its latest offerings.