Our Parenting World team is invited by SingTel to experience its 4G coverage and as we are already its 4G users, we are very familiar with its speed and connectivity. At the same time, we are using the latest Sony Xperia SP and here are our thoughts: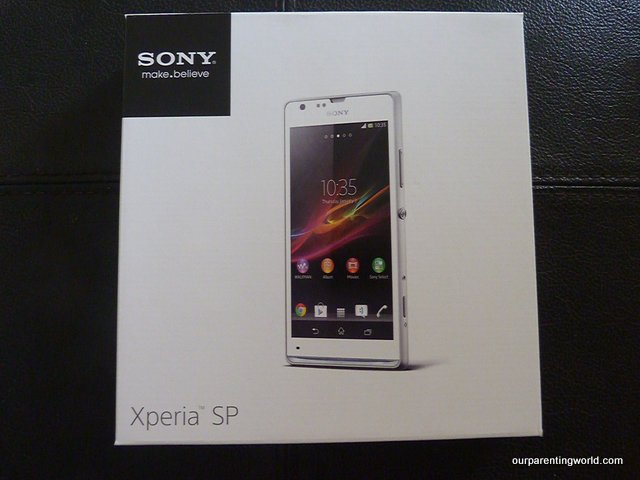 The sleek and stylist Sony Xperia SP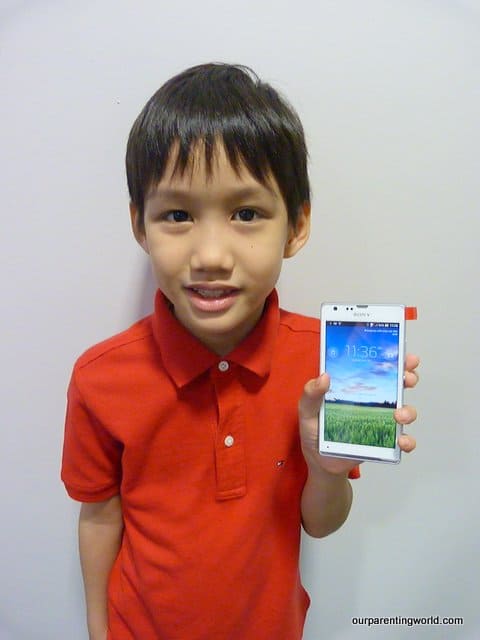 Gor Gor says: It is very easy to use, the images are pretty clear and vibrant just like Sony TVs. 
About Sony Xperia SP, it is a mid-range phone but gives high end image quality. The accompanying accessories are USB cable, one A/C adapter and a pair of earphones. The smooth contours of the phone makes it easy and comfortable to hold. Its dual-core processor is pretty smooth. The display screen is sharp, its display buttons are easy to navigate and what's more, the phone can clearly distinguish between incoming texts, missed calls or incoming calls by flashing different colours. Power wise, we find that it can last long enough to complete our everyday tasks and it does not run out as fast.
Overall, the phone is enjoyable to use and meets our everyday needs. The phone is priced at S$598.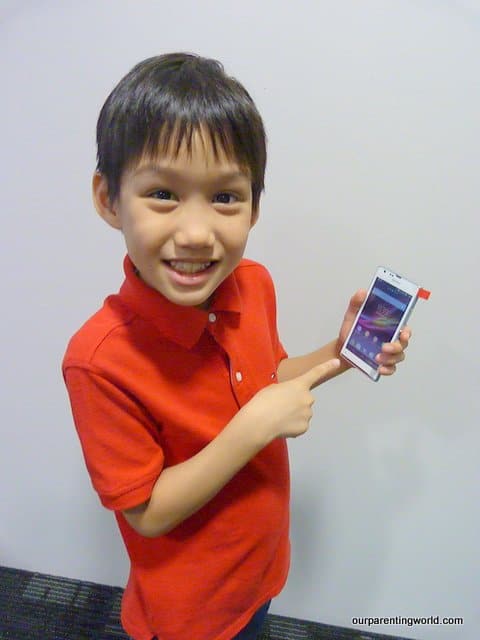 With SingTel's latest 4G coverage it is very fast and Gor Gor likes the fast speed connection and wide coverage, he is able to access and download his favourite apps and games wherever he is. 
Background of SingTel's 4G:
SingTel's 4G network is now nation-wide. SingTel is the 1st in Singapore to offer dual-band street-level protection covering 95% of the country. This also involves indoor coverage in more than 550 building which includes departmental stores, hotels and other commercial buildings. It literally means wherever you are, the network will always be right here to suit your needs wherever you need it, giving you a superior multimedia experiences even during peak hours.
SingTel is actually implementing cutting edge Multiple Input Multiple Output (MIMO) technology for its 4G users to enjoy download speed as fast as 150Mbps – twice the 75Mbps data download speed compared to the standard 4G networks. This has already been implemented in popular departmental stores such as Nex and Tampines Shopping malls.
SingTel is committed to provide the best and fastest mobile surfing experience that will help its users to make the most of their day with seamless and reliable connectivity.
95% of Singapore is covered by SingTel's 4G network, check your location!
Check out the useful smart tips to help save your monthly data usage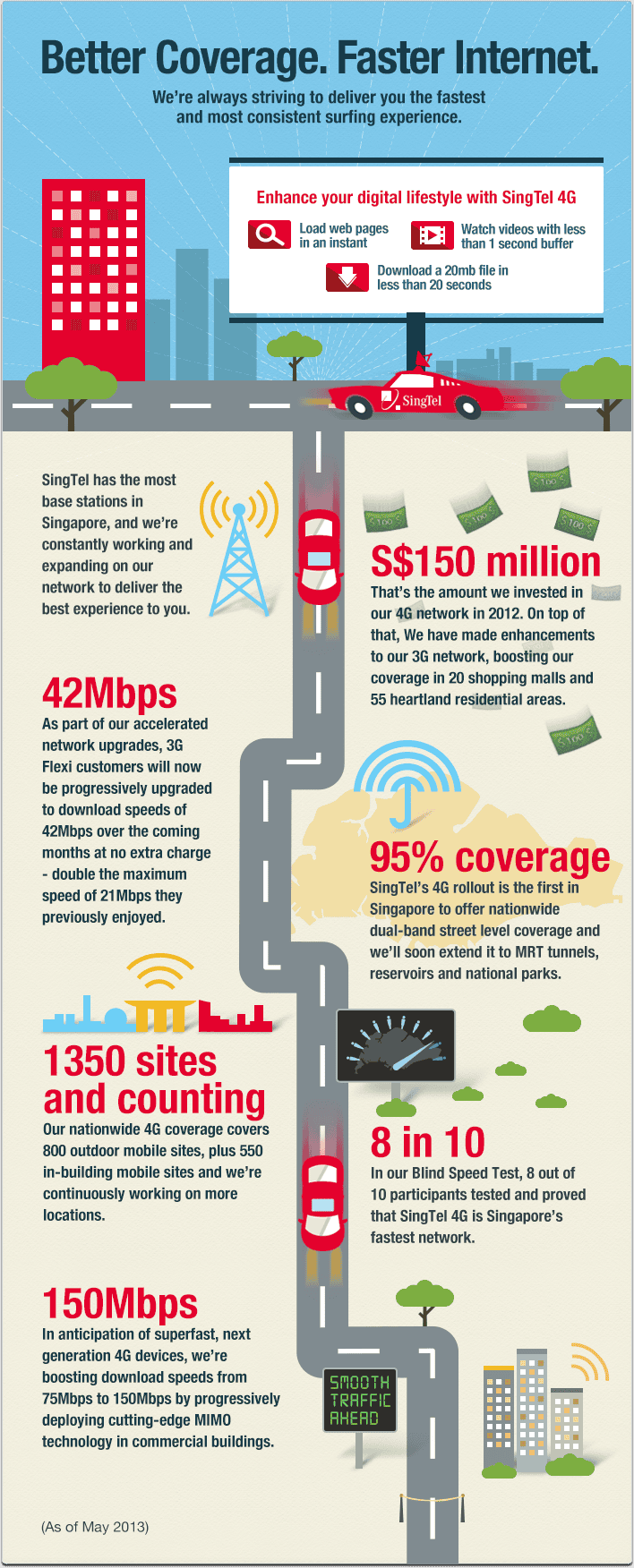 What about SingTel's 3G users?
SingTel has in place 3G network enhancement island-wide to boost capacity and coverage. Rest assured that with 4G network expansion it does not affect the quality of the 3G network services in any way. 3G and 4G services operate on separate networks. To 3G users, SingTel has already completed 90% of its network upgrade to provide accelerated network speeds. 
As we are already SingTel's 4G users, we hardly use more than 2GB data. SingTel's research has further confirmed that less than 10% of its users actually exceed 2GB data. If you are worried about exceeding 2GB data or if you think you are a heavy user, not to worry, SingTel has data alert that will monitor and help to manage your data more effectively.
With so many benefits of using SingTel's 4G, try it and get to experience for yourself. Stay tune to our website where we will be going for a speed drive test to experience SingTel's wide coverage. 
Please click the below links to find out more about SingTel's 4G and its speed test experiments:
4G LTE Phone Blind Speed Test (30sec)
SingTel 4G LTE Speed Test Comparison
TGIS 2.0 – SingTel 4G LTE Network vs. Parkour