IRVINS, a proudly Singaporean brand and creator of its unique and addictive salted egg snacks that are so well-loved today, has launched their latest addition to IRVINS' bold and contemporary range of Dangerously Addictive™ products after a year in the making, the Dangerously Addictive™ Truffle Potato Chips!
Following a series of trials and taste tests, the world-famous IRVINS Zig Zag Potato Chips are delicately enhanced with real dried summer truffles, sourced from Italian woodlands. These truffles are known for their hazelnut-like aroma and prized for their gastronomic qualities; the overall aroma and taste profile is balanced, not too heavy or earthy. They possess a strong umami taste profile that deepens the overall richness of the truffle taste, complemented by a sprinkling of aromatic parsley.
Hand-cooked by IRVINS' passionate in-house Chef, thick-sliced Zig Zag potato chips are used for a better crunch experience; the Zig Zag design also traps more truffle coating on the surface of the chip, meaning more flavour with every bite.
Our editorial team speaks to Irvin Gunawan, Founder and CEO of IRVINS to find out more about the new truffle flavour, the inspiration and creation behind it as well as any plans to launch additional truffle-flavoured products in the future and others. Read on to find out more.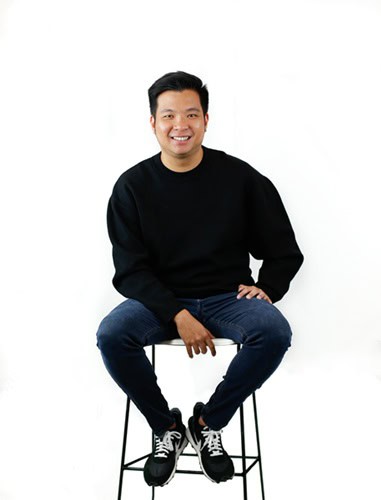 Interview with Irvin Gunawan, Founder and CEO of IRVINS
About Truffle chips
1. As IRVINS is famous for its salted egg chips and fish skin, where did the inspiration for the new truffle flavour come from?
Irvin Gunawan: In the past year and a half, we have put our inventiveness on display by offering our customers new and delicious flavours outside of our core salted egg line. When we create a new flavour or product, we know that they should always be consistent with our core promise of great taste – which makes our snacks dangerously addictive – and quality natural ingredients. After launching our smoked cheese salmon skin, we're excited to present the IRVINS Truffle Potato Chips, our take on truffle, a flavour that Singaporeans have come to know and love through its widespread use in local restaurants.
2. Why now? Is there an upcoming trend for truffle snacks?
Irvin Gunawan: Truffle is now ubiquitous in Singapore, and it is slowly but surely gaining popularity in the rest of Southeast Asia, not only for its unique taste, but also for how it complements different dishes like fries, pasta and even rice bowls.
With customers hailing from all over the world – we have introduced our 100% made-in-Singapore brand of contemporary flavours and top-quality ingredients into 12 countries over the past 6 years – overseas markets – we want to bring them another fantastic way of enjoying the beloved truffle.
3. What was the R&D process like?
Irvin Gunawan: For us, the R&D process involves reverse engineering restaurant dishes – we take it apart and see how we can transform it into an entirely different format of a snack. To get the full story, we'll have to go back to 2020, when we launched truffle noodles and truffle rice bowls in our restaurant IRVINS Messy Kitchen.
A year ago, we returned to that recipe and the core truffle flavour, and this kickstarted the process of R&D to create packaged potato chips in that flavour. In all, the R&D team went through 40 iterations of the chip before settling on the winning recipe.
Our recipe uses dried Summer truffles which are sourced straight from the Italian woodlands, instead of using artificial truffle flavour. We selected these truffles as they are prized for their hazelnut-like aroma and gastronomic quality. Light and delicate, they have the perfect umami balance that deepens the richness of the truffle taste. We pair these with aromatic parsley that perfectly complements the summer truffles for a premium flavour experience.
For the chip itself, we decided to use thicker sliced premium Zig Zag potato chips with ridged texture which gives a better crunch experience. The Zig Zag design traps more truffle coating on the surface, allowing that truffle taste to come out more in every bite.
4. Are there plans to launch additional truffle-flavoured products in the future?
Irvin Gunawan: Our R&D kitchen is always buzzing, and what I can say is: keep a lookout for our dangerously addictive product launches coming up in the future – watch this space.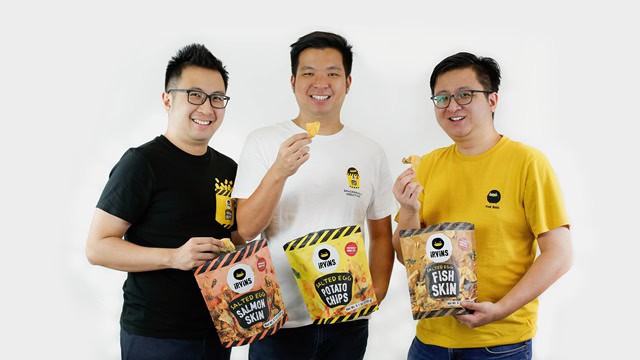 About IRVINS 
1. Can you tell us a little bit about IRVINS and how did you start the brand?
Irvin Gunawan: In 2009, I opened my second restaurant, Irvin's Seafood Cze Char at River Valley Road. We soon became known for our great-tasting yet affordable fresh crab dishes – especially our signature Salted Egg Crab. After some years, we relocated the restaurant, but we struggled to keep it afloat due to an unfavourable location.
After many attempts to pivot, we hit jackpot when we created packaged products out of our most popular salted egg dishes on our menu, including the salted egg fish skin and salted egg potato chips. The products really flew off the shelves. This was the moment we knew we had created something truly delicious which really connected with people, and we decided to seriously develop a brand and company out of it. 
2. How did you take Singaporean snacking culture global?
Irvin Gunawan: What we did was simply to make a food product and range that was truly differentiated from what was available in the market. For example, our fish skin snacks and potato chips are still, till today, handmade to an extent and we also continue to use real fresh ingredients such as salted egg, curry leaves and chilis. In the case of the truffle potato chips, we are using real dried summer truffle and parsley. 
With our products, what we offer to customers is the experience of snacking at a restaurant's level, because it's true the snacks are really made by chefs! 

IRVINS Truffle Potato Chips (70g) retail at SGD 6 and are available in all Singapore Stores (Orchard Gateway, Takashimaya, WestGate, Jewel Changi Airport, Changi Terminal 1 Transit, Changi Terminal 3 Transit, eatirvins.sg, eatirvins.world (International). They are also available on Shopee, Lazada and in select supermarkets.
This product is not halal-certified but does not contain pork or lard.
To find out more about IRVINS, please visit the following:
Website: eatirvins.sg
Facebook: irvins.singapore
Instagram: @irvins.sg
Hashtag: #DangerouslyAddictive #IRVINS #TruffinAddictive
All the images credit to IRVINS