This festive season, Jack's Place as one of Singapore's most well-loved steakhouses since 1966, offers one of Singapore's best festive roast offerings for the family presents their year-end festive menu consisting of their Signature Roasts and Holiday Toasts!
Diners can look forward to enjoy festive bundles consisting of a delectable variety that is good for 3-15 persons and affordable prices from the Elves Feast ($218) with 3 must-haves seasonal dishes, to the Santarina Feast ($288) (5 dishes) to the Santa Papa Feast ($368) featuring 6 festive dishes that include a Traditional Roast Turkey or Roast Ribeye, a baked chicken ham and cheesy sausages, a festive cold cut and seafood platter, a roasted garden vegetables dish and truffle mushroom spaghetti, topped off with the Christmas must-have Chocolate Praline Log Cake.
The Halal catering arm of the group is prepared by Eatzi Gourmet and all their festive bundles are Halal and available for pre-order starting from now to 29 December 2022. If you prefer to pick up your order, you can do so at 5 of Jack's Place most accessible outlets, the Jack's Place Building for those who want to avoid mall crowds, or home delivery through Eatzi Gourmet. Early bird specials end on 9 December 2022. Buffet catering sets are available from minimum 30 persons. Catering add-ons include Festive Bento Sets – available from $13.80 per person, minimum 10 persons and a Mini Party Set.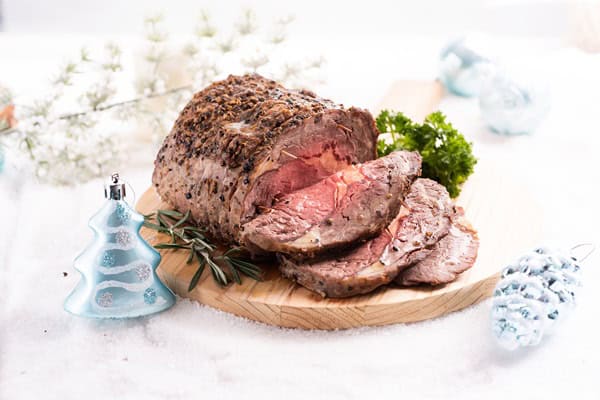 For meat lovers, you can satisfy your cravings as Jack's Place presents 10 feast-worthy ways to enjoy a tenderloin steak with the reintroduction of the Jack's Place Tenderloin Fest! These are the most tender cuts of beef being both lean yet succulent with a buttery texture and a blend of subtle beefy undernotes. 
The steaks served at Jack's Place are aged for at least 60 days to draw out the best natural flavours from each cut. Diners may complete their tenderloin meals with a refreshing Mango Peach Cooler (October's Beverage of the Month) at S$9.80 for 2 glasses or a glass of Chianti Classico DOCG or Pinot Grigio from the Wine of the Month selection at S$8.80.
During the Tenderloin Fest, Jack's Place is offering its delicious and mouth-watering appetisers for only $8.80 upon ordering a tenderloin steak. On top of that, all diners will receive a Tenderloin Fest stamp card, where they will receive a stamp for every Tenderloin Steak order. Collecting 4 stamps will allow diners to redeem a S$10 discount on their next meal at Jack's Place.
If you prefer to grill your own meats with family and friends, Jack's Place offers their grass-fed beef signature steak cuts of Tenderloin (2 pieces, 180g), Striploin (2 pieces, 250g) and Ribeye (2 pieces, 180g), comes with a free pack of Jack's Place homemade specialty brown sauce at only $73.35 (U.P $81.50) per Festive Grilling Steak Combo.
For desserts lovers, you can look forward to indulge in desserts such as Chocolate Praline Log Cake, Yuzu Goma Log Cake (New flavour!), Christmas Red Velvet Cake (New!), Brownie & Pastries Bites, Christmas Cake in a Jar, Festive Cookies, and DIY Festive Cookie Kits. Log cakes are available in 500g ($38.80) and 1 kg ($49.80) options.
In addition, for those who prefer dining out, Jack's Place also offers their annual Christmas eve, Christmas Day, New Year eve and New Year Day dine-in set lunch and dinner menus. Diners may also choose to top the feast off with the Jack's Place specialty festive drink in an annual collectible Christmas Glass featuring Papa Santa This Year!
For more information, please visit the following:
Website: www.jacksplace.com.sg
Facebook: www.facebook.com/jacks.place.restaurant
Instagram: www.instagram.com/jacksplacesg
Official hashtag: #jacksplacesg