Some of you may have heard of the news that the restaurant empire of famed UK chef Jamie Oliver went into bankruptcy protection recently but fret not, the businesses that carry his name and branding, the two Jamie's Italian's outlets in Singapore are not affected because they are locally owned and operated under a franchise agreement.
In fact, the Jamie's Italian's outlets here have just launched an interesting afternoon promotion. For the fans of this two popular restaurants, the new Apertivo menu is priced at $10++ per plate and is available from 3pm to 7pm daily.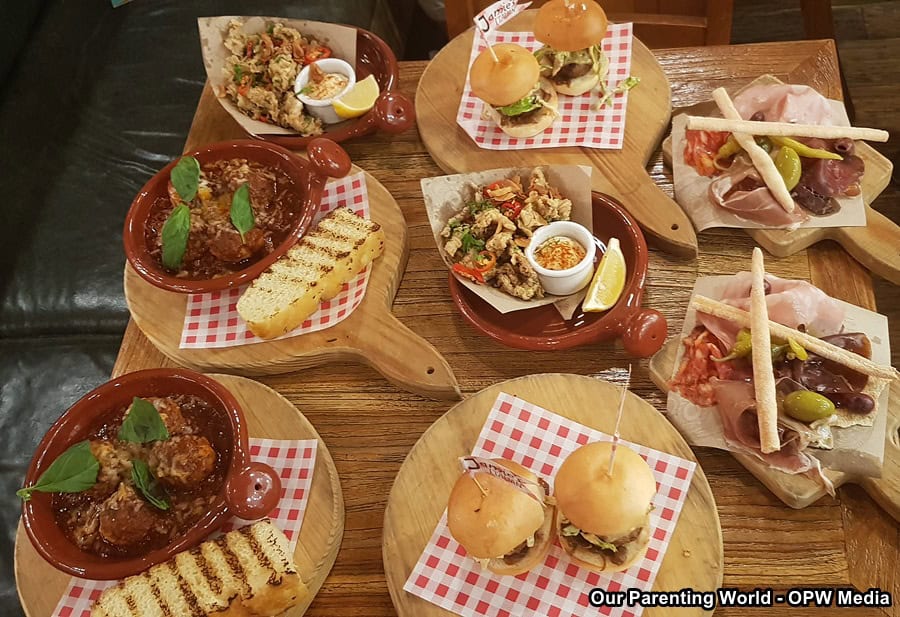 Some of the items available under the Apertivo Menu, each plate is at $10++
There are quite a few interesting small plates for this menu, which ranges from antipasti, crispy squid to truffle fries and Italian meatballs, Overall, we find these great tasting plates value for money.
Imagine a plate of truffle fries for only $10++ in this nice Italian restaurant environment? Many of the mass market fast food outlets already selling fries without truffles for half the price or more. 
Our favourites is the Spicy Italian Meatballs because the 4 meatballs are huge and filling. We also like the Posh Chips which is the truffle fries and JL Slider which is a plate consisting of two mini-burgers.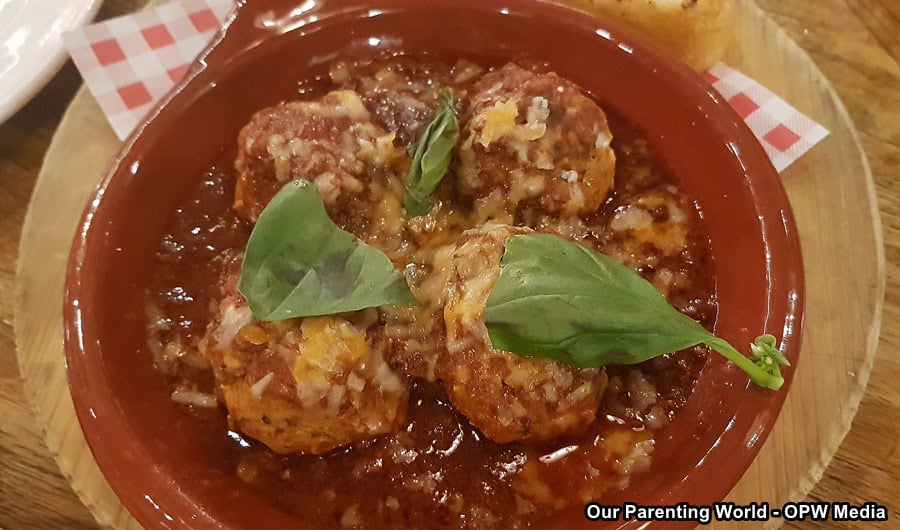 Delicious and large spicy Italian Meatballs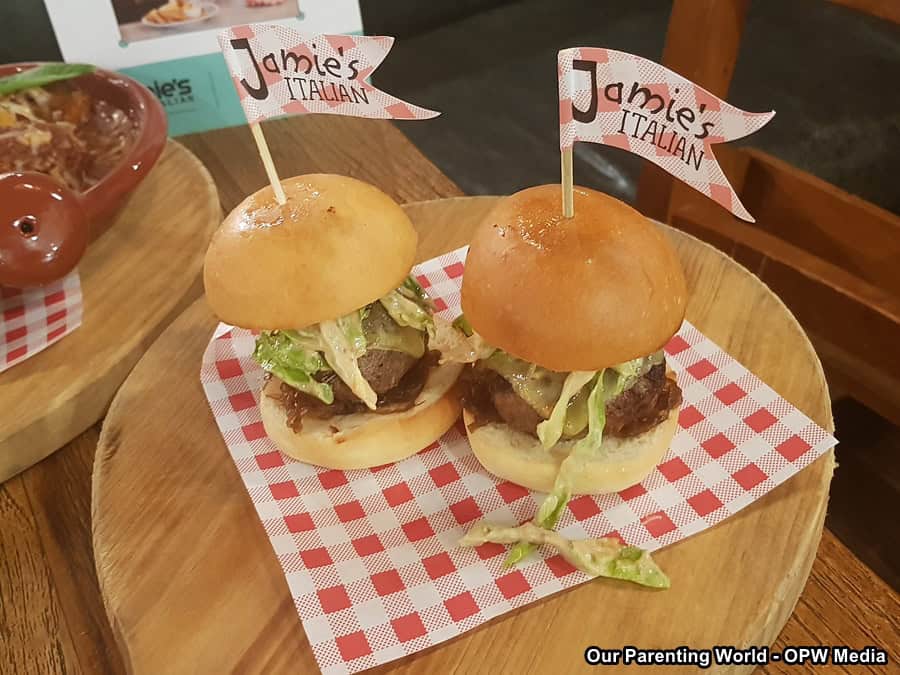 JL Slider consists of two juicy mini-burgers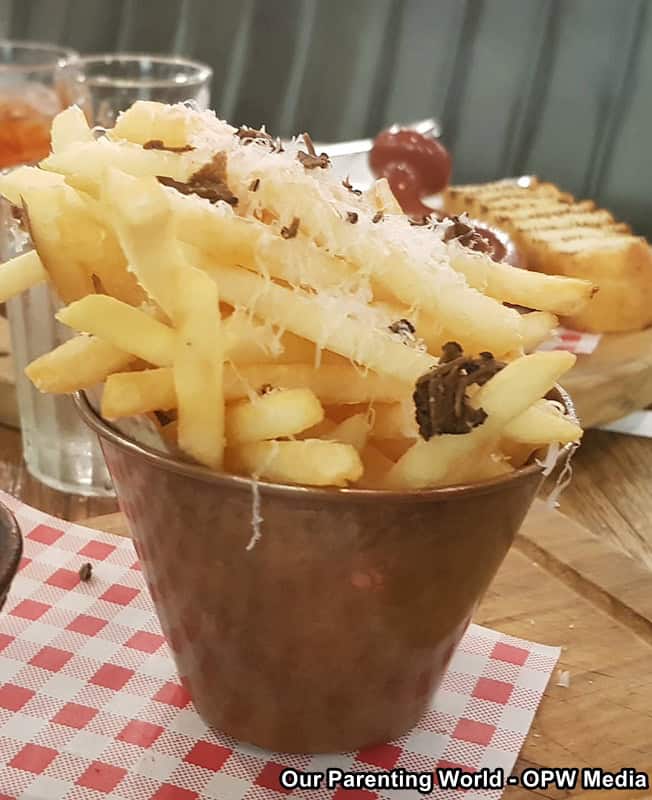 Posh Chips, which we called them truffle fries
Other than these small plates from the menu, there are cocktails available during the same timing daily. These includes the ever popular Singapore Sling and other cocktails which are priced similarly at $10++ per glass.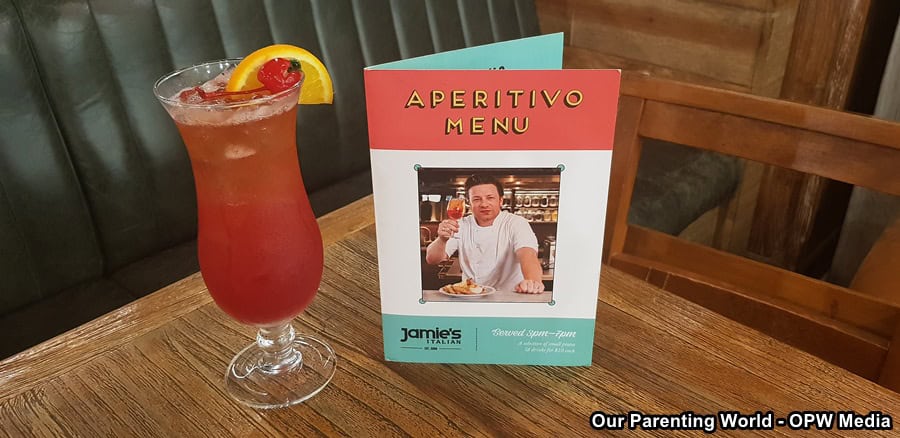 Singapore Sling Cocktail
Below are the items available at the Apertivo Menu as follows: 
ANTIPASTI PLATE 
San Daniele prosciutto, hot soppressata, mortadella & carta di musica, hand-rolled grissini, olives & pickles
CRISPY SQUID
Fried with chilli, garlic & parsley, with house aioli for dipping
CROSTINI SELECTION
Crostini served with pesto & slow-roasted tomato, chicken liver pâté, cold-smoked salmon & butternut squash
HAM & OOZY CHEESE CROQUETTES
Calabrian chilli mayo
ITALIAN NACHOS
Crispy fried three-cheese ravioli, served with arrabbiata sauce
JI SLIDER
Mini slider bun, chargrilled beef patty, Westcombe Cheddar, secret sauce & balsamic onions
OOZY FRIED GNOCCHI
Fried potato gnocchi & cheesy fonduta
POSH CHIPS
Straight cut fries, grated Parmesan, truffle & aioli
SPICY ITALIAN MEATBALLS
Meatballs spiked with Cobble Lane 'nduja in a tomato sauce, with rosemary focaccia & Parmesan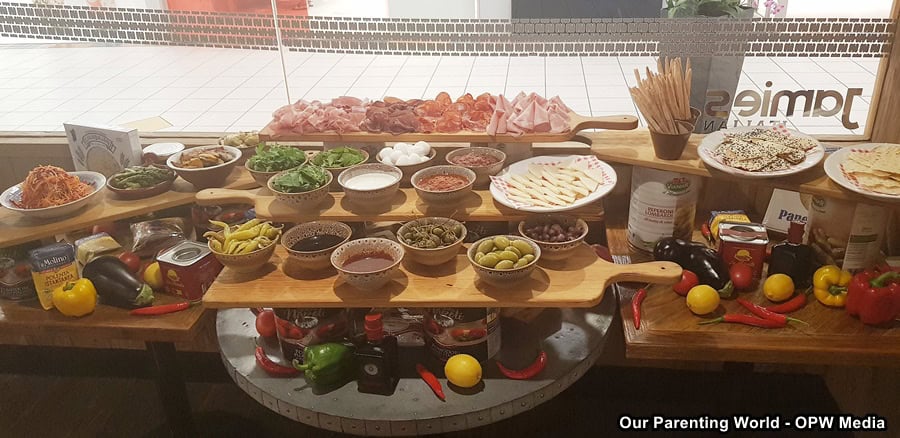 Ingredients available for the planks
The Head Chef did a demonstration on how to decorate a plank to us before we get down to do our own plank during the media event.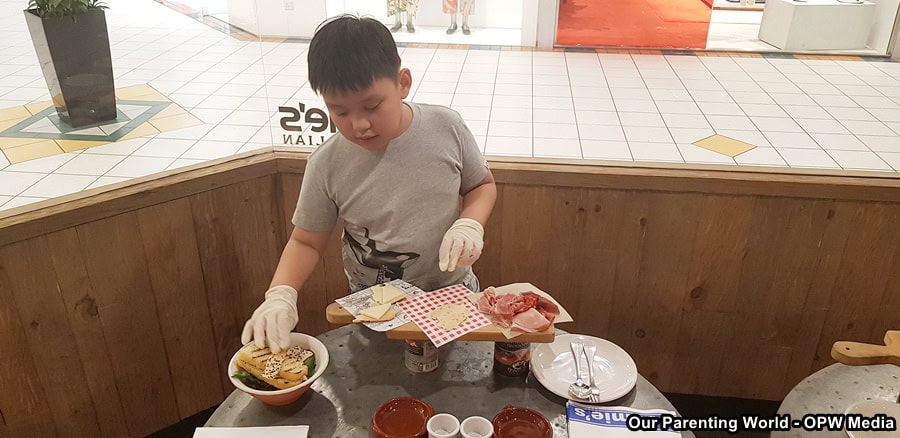 We started doing our plank by placing the ingredients and decorating them.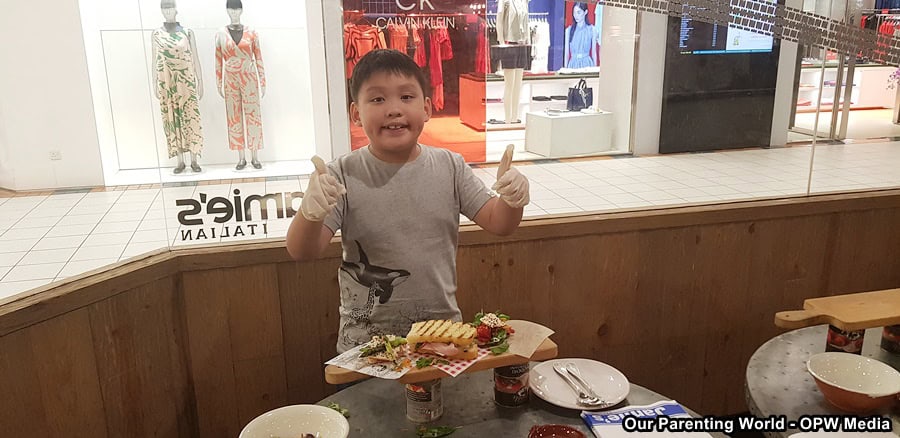 We have completed our plank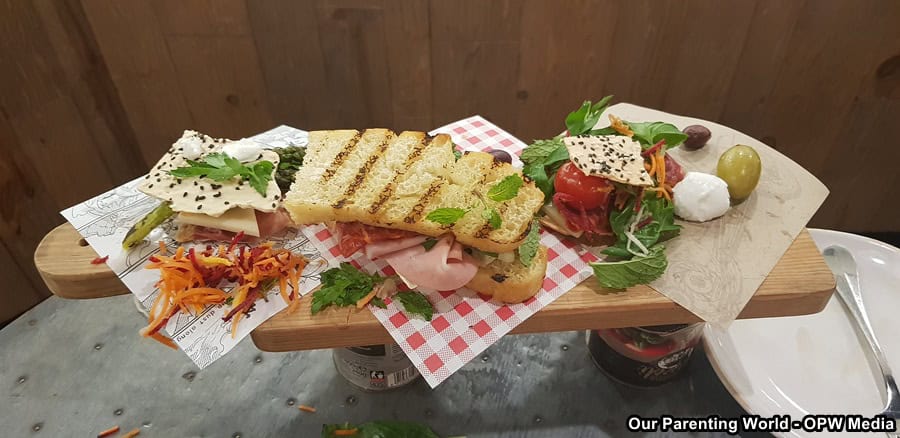 Closer view of our plank
After we had completed our planks, Jamie's Italian outlet's Head Chef will judge the planks of the participants and declare the winner based on the creativity and, overall presentation. After that, participants can enjoy their planks and also tuck into a choice of a 2-course set meal, or light bites with Prosecco.
The main course of the 2-course set meal differ at each outlet. The prices for the Plank & Prosecco Party Package are per person, and depend on which drinks package is chosen.
2 glasses of Prosecco & free flow Italian lemonade ($65.00++ per person)

60 mins of free-flow Prosecco & free-flow Italian lemonade (S$85.00++ per person)
The other information of this package includes:
Set Menu and Light Bites food selection must be done at least 3 and 5 days before the event respectively.

Jamie's Italian VivoCity can accommodate a minimum of 12 persons and a maximum of 20 persons.

Jamie's Italian Forum can accommodate a minimum of 8 persons and a maximum of 16 persons.

Participants will have a choice of 11.30am – 2.30pm OR 6.30pm – 8.30pm slots. Alternative timings are subject to request.
For enquiries, please contact the sales team at +65 6589 8172 or email [email protected] for more information.