Joe's Singapore Seltzer by Trouble Brewing, Singapore's first locally-produced hard seltzer is finally here! Cheers to the refreshing alcoholic beverage that takes seltzers to the next level with its all-natural flavours – Lime, Peach and Grapefruit. 
Joe's Singapore Seltzer is conceptualised by Joseph Barratt, CEO of local independent brewery Trouble Brewing. This new and innovative collection of premium hard seltzers has been created to bring Singapore a hard seltzer of its own that not only tastes incredible, but also caters to people's needs for more low-calorie beverage options especially for the growing segment of health conscious consumers.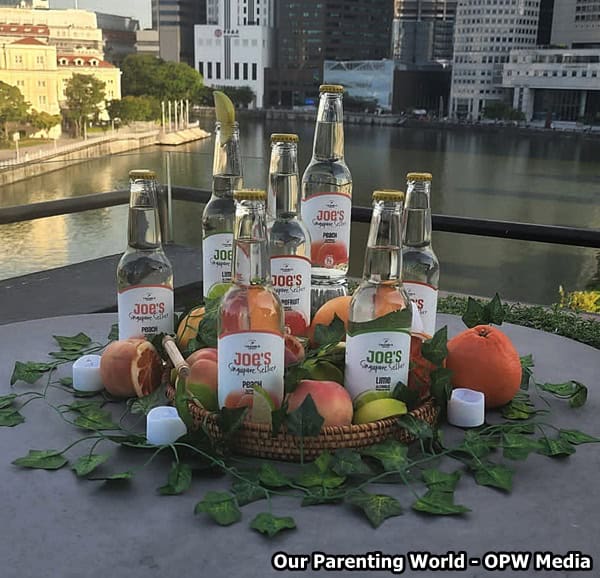 Joe's is brewed and fermented with champagne yeast and 100% organic Blue Weber agave – a plant-based sweetener with low glycaemic index sourced directly from Mexico. Through a thorough brewing process, Joe's Seltzer is fermented to 4.8% ABV – similar to a beer – while remaining sugar-free and enhanced with all-natural flavour extracts for an authentic fruity, tropical taste. Each bottle contains 330ml, gluten-free and with just 94kcal, making it suitable for everyone, any occasion, and time of day!
Joe's Seltzer retails at a promotional price of $96.00 for a case (24 bottles) with the option for a mixed case to try each flavour. Joe's Seltzer can be delivered direct to your door with same-day island-wide delivery on all orders placed before 5pm (Sun-Weds) and 7pm (Thurs-Sat). Delivery is free for orders above $60.
Find out more at https://troublebrewing.com/.