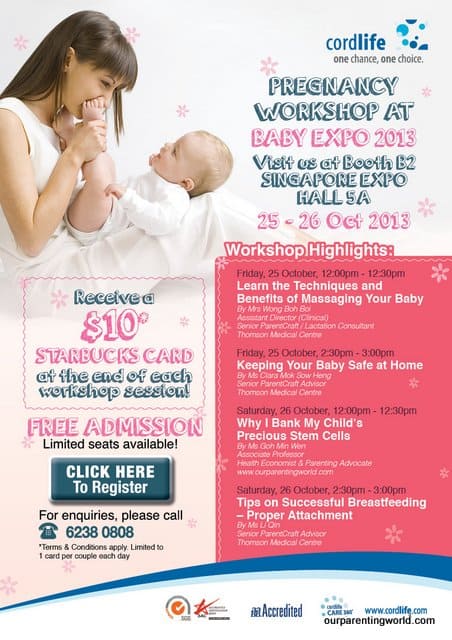 Dear Friends and Readers,
Cordlife is having a series of pregnancy workshops at the coming Baby Expo 2013. Workshops are free and what's more you will receive a $10 Starbucks card at the end of each workshop session which is limited to one card per couple each day.
Mummy is one of the speakers for the pregnancy workshops, catch Mummy speaking at the workshop on 26 October at 12 to 12.30pm on the topic "Why I bank my child's precious stem cells". Find out more at the workshop.

Register for the workshops at this link at https://www.cordlife.com/sg/en/babyexpooct-registration. It will lead you directly to the registration page.

Please click this link to find out more. Thank you and see you at the workshops.