Jollibean has launched a new brand look that pays homage to their local roots and revised their menu to reflect the vibrant Singaporean breakfast culture. This well-known and established brand first started in 1995 continues to deliver only the best of local fare to everyday Singaporeans and international visitors looking for Singapore's traditional taste.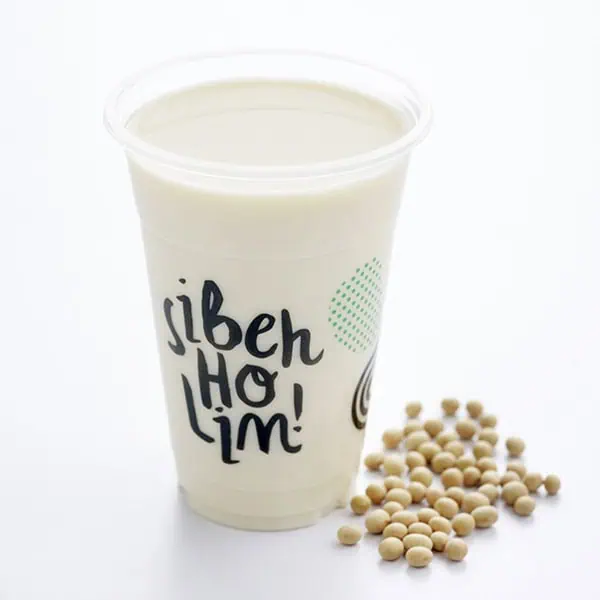 Jollibean products range from the nostalgic favourite Classic Soy Milk to Mee Chiang Kueh, Stay Crisp and Mini Rolls to products like J-Special Soy Blended and Fruits Soy Blended from the J-Freeze Soy Blended range. Many of us have bought our favourite soy bean drinks and snacks at Jollibean for breakfasts and or taken during snack time. We have always enjoyed the nutritious and delicious drinks and healthy traditional snacks whenever we visited a Jollibean outlet. 
The first store to receive the brand refresh is Jollibean's flagship store at Singapore Changi Airport, Terminal 3, which was officially unveiled during an opening ceremony recently on Friday, 3 August. Look forward to the new brand update that will be rolled out throughout all the stores with a new look, new packaging and refreshed store fit-outs. At the same time, the new packaging will include Singlish, with fun and familiar slogans and phrases like Sibeh Ho Lim! It literally means very good to drink!
Jollibean launched its latest addition, the Jollipresso. It is a smooth and aromatic espresso made from 100% Arabica bean, roasted, packed in Italy and readily available in capsules at Jollibean stores. Coffee lovers, you will enjoy this new product that is made in partnership with Meseta, Italy. 
Proudly home-grown, the local brand now boasts 21 stores across the island and an extensive range of fresh local delights. All signature soy-based products are made freshly in-store each morning, ensuring the same consistent signature taste. Jollibean uses only Grade A, non-GMO and single variety IP Canadian soybeans sourced from a family farm located in northern Canada. Driven to give back to the community, a vast majority of unsold food products are donated to charitable organisations at the end of each day. To find out more and its stores location, please visit its website at http://www.jollibean.com/