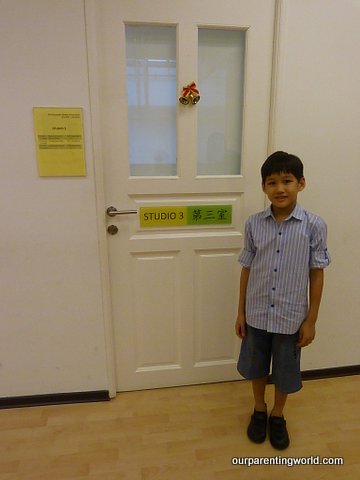 This is Gor Gor's classroom and he is very excited to start his holiday program with Julia Gabriel and the topic is on Language Arts: H-20 To The Rescue!
It is a five days program for Primary 1 and 2. Here is the outline of the content that will be covered during the program. The Krools have invaded the universe using increased magnetic force on Planet M! All intergalactic spaceships have vanished while trying to save our home base, Big Ice, from melting. Food supplies from Big Ice have been terminated. How will mankind survive? Spaceship H-20 and its super special team of space cadets set off to save the day.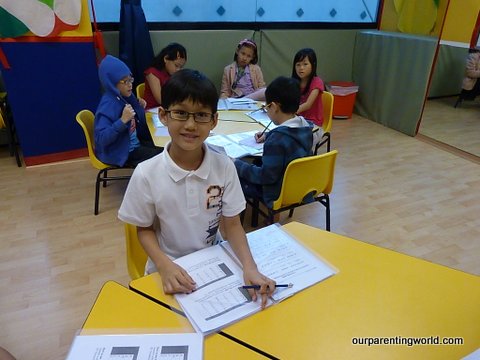 In this program, our teacher will lead us on an amazing literacy journey as we zoom across the galaxy to save our universe from destruction. Sounds interesting, isn't it?
In the program, students will take the role of a space cadet. They will be given a journal to record their daily experiences through creative writing as they travel into galaxies of grammar challenges and ride on the cornets of descriptive vocabulary. They are also given a personalised Space Cadet name tag.
The journal consists of comprehensive exercises that will help the students to improve and enhance their literacy skills. Most importantly it also helps to develop a student's creative thinking through imagination and role play. Each student is required to complete exercises on adjectives, cloze passages, rewriting the sentences correctly, compositions and many more.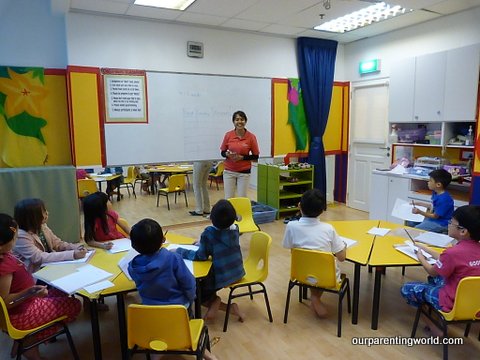 The program is conducted in a cosy room with lots of space for the students to move around. Gor Gor's teacher is very dedicated and engaging, she conducts the lessons well. Look at the students, they are all listening to her attentively.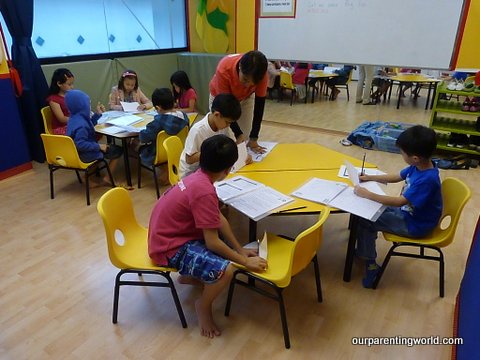 The teacher will go around checking, helping and guiding the students while they do their work.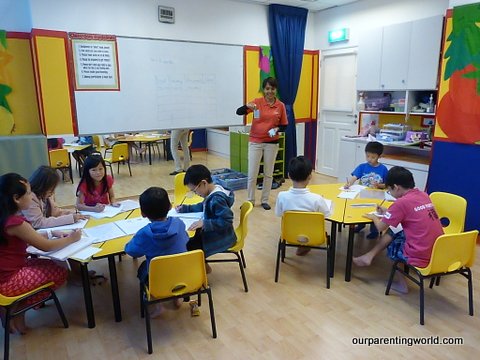 The program is interactive and the teacher will also conduct games. Students are encouraged to participate and given an opportunity to speak up to improve their presentation skills.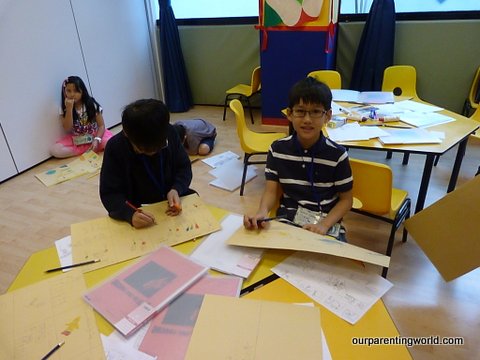 Gor Gor drawing and writing his comic strips on aliens.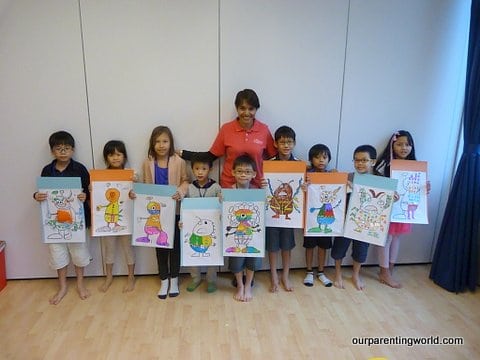 On the last day of the program, students will get to present and showcase their version of aliens. Gor Gor enjoyed going for this program, it not only helps to improve and enhance his literacy skills, he also get to know new friends from other schools. 
Our Parenting World and Gor Gor would like to thank the kind and lovely organisers and Julia Gabriel for inviting us and also to Gor Gor's teacher, Ms Shyamala who is a very good teacher. She teaches well, she is encouraging and attentive to the students. Gor Gor and his friends enjoyed the lessons and looking forward to learn from Ms Shyamala again.
About Julia Gabriel, it is reputable education centre in Singapore and with branches in Kuala Lumpur, Shanghai, India and Jakarta. It offers a wide range of programs for children and adults. Please click HERE to find out more about Julia Gabriel programs.