In a world where timeless classics meet contemporary hits, the musical sensation, "& JULIET," has arrived in Singapore! Premiering for the first and only time in Asia, this dazzling Broadway smash hit has set its stage at the Sands Theatre, Marina Bay Sands, from now to 15 October, 2023. "& JULIET" is a captivating reimagination of Shakespeare's iconic love story, backed by the legendary musical talent of five-time GRAMMY® Award-winning songwriter and producer Max Martin, with a book by Emmy® Award-winning writer David West Read. "& JULIET" offers a fresh perspective on the classic love story of Romeo and Juliet. This production reimagines what would happen if Juliet had a second chance at life and love, all on her own terms.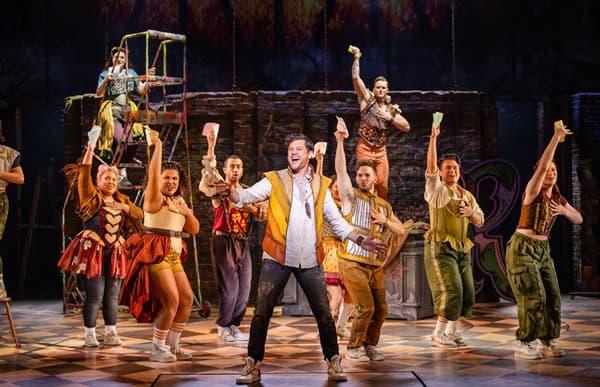 A Musical Fusion Like No Other:
"& JULIET" is nothing short of a musical spectacle, blending the enduring magic of Shakespeare's Romeo and Juliet with the irresistible allure of some of the most iconic pop songs from the past three decades. The result? A one-of-a-kind show that transports audiences into a world where Juliet, rather than meeting her tragic end, embarks on a thrilling journey of self-discovery and love, all on her own terms. It's a concept that breathes new life into an age-old tale, offering a fresh perspective and invigorating energy that's hard to resist.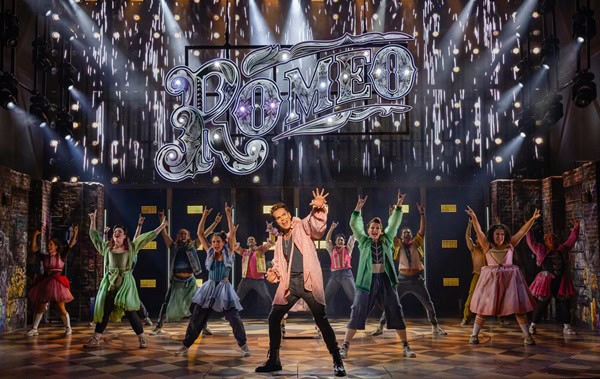 Max Martin's Musical Mastery:
One of the crown jewels of "& JULIET" is undoubtedly its sensational soundtrack. With Max Martin at the helm, the musical boasts a playlist that's nothing short of infectious. Featuring legendary pop anthems like "Since U Been Gone," "Roar," "Baby One More Time," "Larger Than Life," "That's The Way It Is," and "Can't Stop the Feeling," this show serves as a tribute to Martin's unparalleled prowess as a hitmaker. Each song is strategically placed within the storyline, elevating the narrative and creating memorable moments that stay with the audience long after the final curtain call.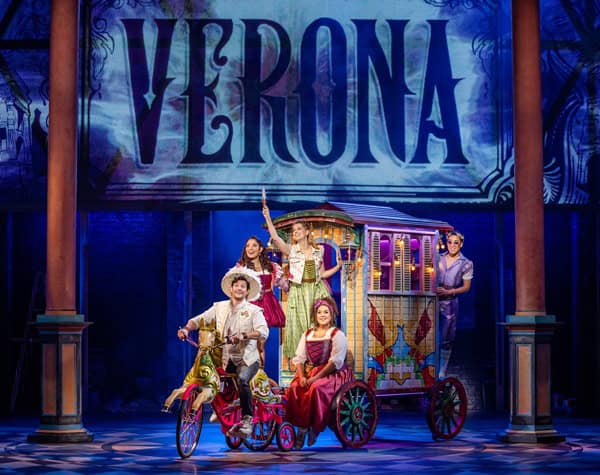 A Visual and Choreographic Feast:
"& JULIET" is a visually stunning and choreographically impressive production with direction, the show unfolds like a dazzling dream on stage. The combination of dynamic choreography, stunning costumes, and innovative set design ensures that "& JULIET" is not just a musical but a visual spectacle that immerses the audience in the world of the story. The talented cast, led by an exceptional creative team, delivers performances that are nothing short of spectacular.
A Story for Our Times:
Beyond the catchy tunes and eye-catching visuals, "& JULIET" offers a narrative that resonates deeply with contemporary audiences. Juliet's journey of self-discovery and empowerment is a universal theme that transcends time and place. In a world where individuals are increasingly taking charge of their own destinies, this reinterpretation of a classic tale feels incredibly relevant. It invites us to question societal expectations and consider what might happen if we dare to choose our own paths.
Special 20% Discount for Our Readers:
As a special treat for our readers, you can enjoy a 20% discount on tickets for this extraordinary production. To access this exclusive discount, simply click on the following link: Get 20% Off Tickets. Don't miss this opportunity to experience "& JULIET" at a reduced price and be a part of this theatrical extravaganza.
"& JULIET" is not just a musical; it's an experience. It's a celebration of self-determination, love, and the enduring power of music to tell stories that touch our hearts. With its sensational soundtrack, mesmerizing choreography, and a narrative that speaks to the spirit of our times, "& JULIET" is a must-see production for theater enthusiasts and music lovers alike. Don't miss the chance to witness this theatrical extravaganza during its limited run in Singapore. It's a show that will make you laugh, dance, and perhaps even question the choices we make in the name of love. "& JULIET" is a testament to the transformative power of storytelling and music—a combination that truly makes it soar above the rest.
Ticketing Information
Performance Season:
21 September to 15 October 2023
Performance Venue:
Sands Theatre, Marina Bay Sands
Performance Times:
Tuesday to Friday: 8.00pm
Saturday: 2.00pm and 8.00pm
Sunday: 1.00pm and 6:30pm
Performance Duration:
150 minutes including a 20-minute intermission
Ticket Booking Links:
Marina Bay Sands: https://www.marinabaysands.com/entertainment/shows/juliet.html
SISTIC: https://www.sistic.com.sg/events/julietmusical1023
Trip.com (15% discount off tickets): https://sg.trip.com/w/BaseEnt
Maybank cardmembers: 15% discount off tickets
Admission Rules:
& JULIET is rated Advisory 16 (some mature content). There will be no admission for children aged 3 and below. All children below 12 years old must be accompanied by a parent or guardian.