Dinosaurs have taken over Universal Studios Singapore (USS)!
In celebration of the coming movie, Jurassic World: Fallen Kingdom to be released in cinemas in Singapore on 7 June, visit Jurassic World: Explore & Roar! at USS from 2 June to 22 August and embark on an exciting adventure in the World of Dinosaurs! Visitors and tourists can look forward to an all-new live action show, augmented reality experience and an interactive raptor training programme at USS. 
Jurassic World: Roar!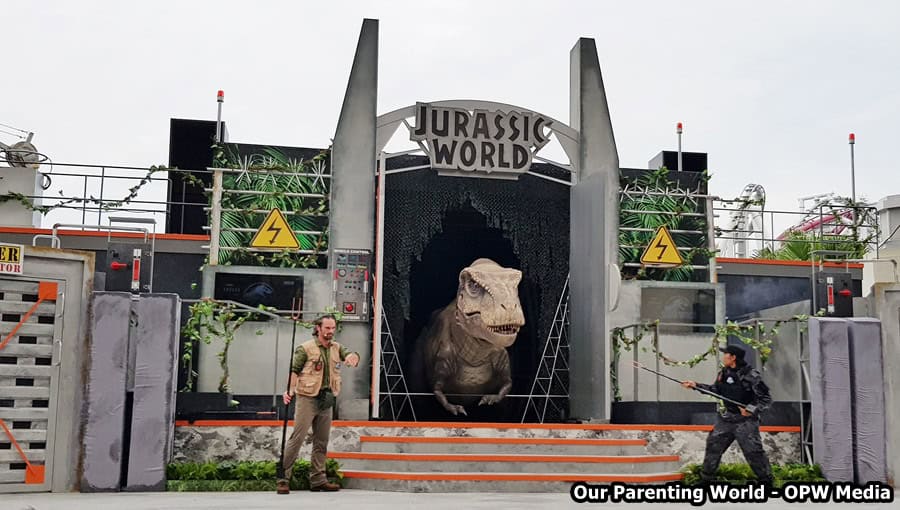 Watch an all-new live action show titled Jurassic World: Roar! set against the backdrop of Hollywood Lagoon Stage which is the largest ever built for a daytime show in the theme park. See the voracious Velociraptors, swooping Pteranodons and the mighty T.rex escapes containment and creates havoc on the streets of Hollywood in this action and stunt-filled exciting show!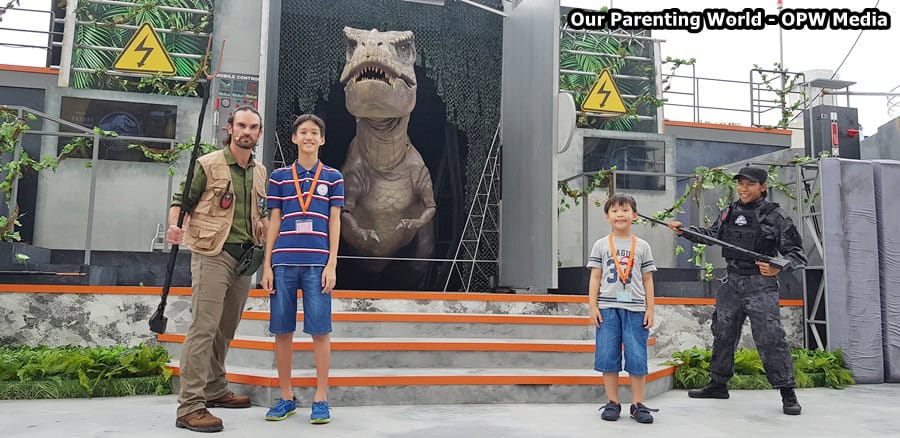 Get up close and personal with Miles, Head of Security at Jurassic World and the mighty T-Rex for photo-taking opportunity at the end of the show.
Jurassic World: Roar!
Venue: Hollywood Lagoon Stage
Show Time: 1.30pm, 4pm, 6.30pm daily and on Fridays & Saturdays with additional show at 9pm. 
Show Duration: About 15 minutes 
Jurassic Encounter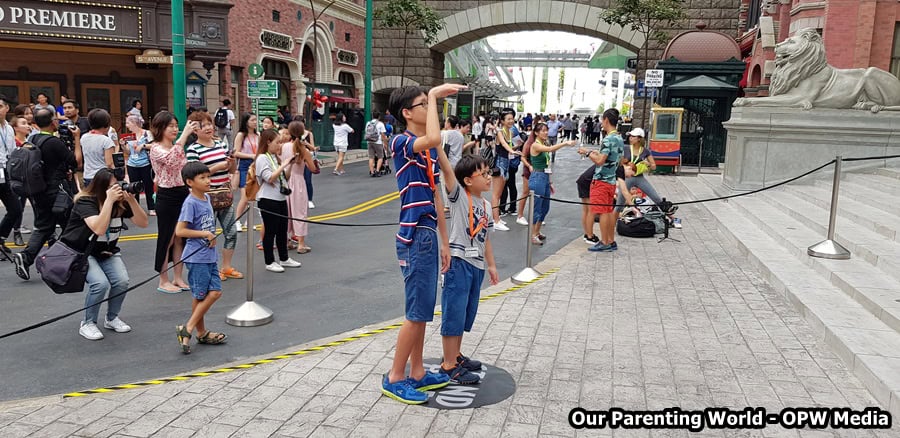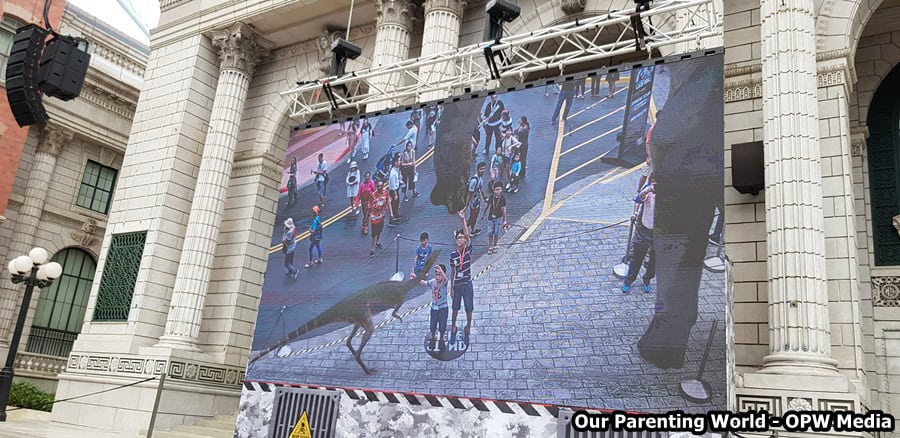 Don't miss the opportunity to get up close and immerse yourself in an augmented reality (AR) where you can interact with the dinosaurs on the big screen. See yourself standing besides various types of dinosaurs like Triceratops and even the mighty T.Rex! 
Jurassic Encounter
Venue: New York Public Library
Show Time: Available all day 
Raptor Training School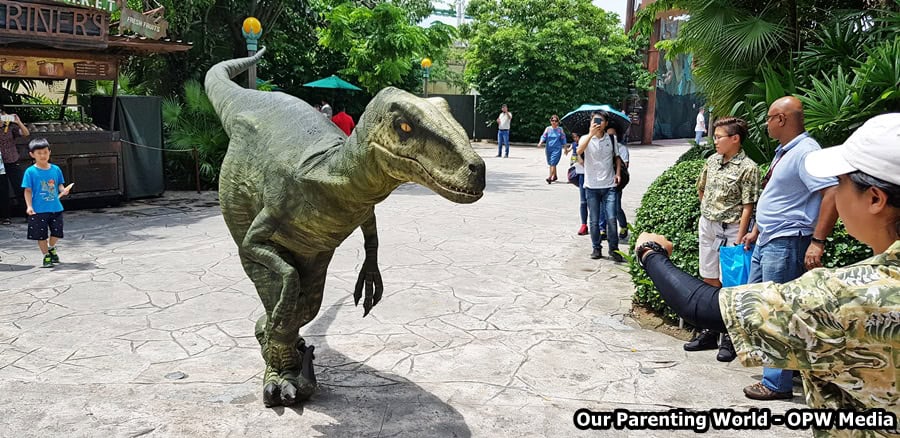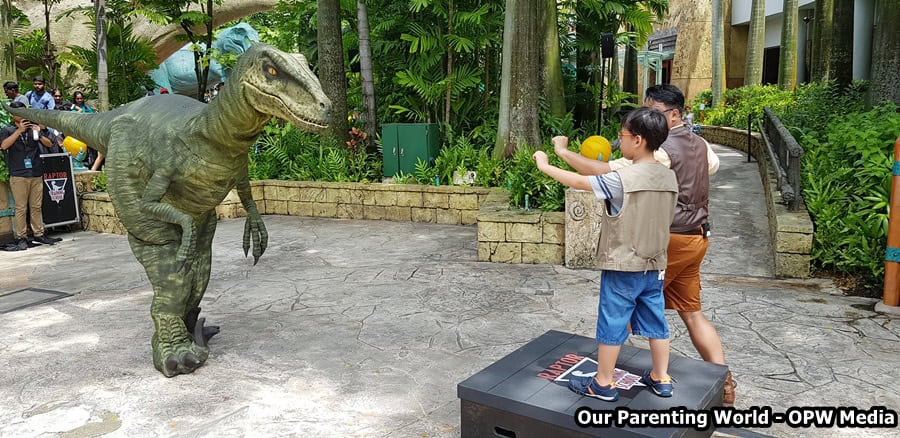 This must be the only place in Singapore where you can pick up unique skills and learn to train a dangerous Velociraptor when you registered at Raptor Training School. This is a 20 minutes session where Wyatt, the resident raptor trainer will teach participants how to handle and work with this very smart predator and also understand the importance of communication, respect and appreciation between a raptor and its trainer.
https://m.facebook.com/story.php?story_fbid=10155878860504690&id=86862329689
Raptor Training School
Venue: Entrance of The Lost World
Training Session Duration: 20 minutes
Training Timings:
Sundays – Thursdays: 12.00pm, 2.00pm, 4.15pm, 6.00pm 
Fridays: 12.00pm, 2.00pm, 4.30pm, 7.00pm 
Saturdays: 11.30am, 2pm, 4.30pm, 7.30pm 
Slots are limited, please register for each session beforehand in the park.  
Feast on Jurassic Park themed Food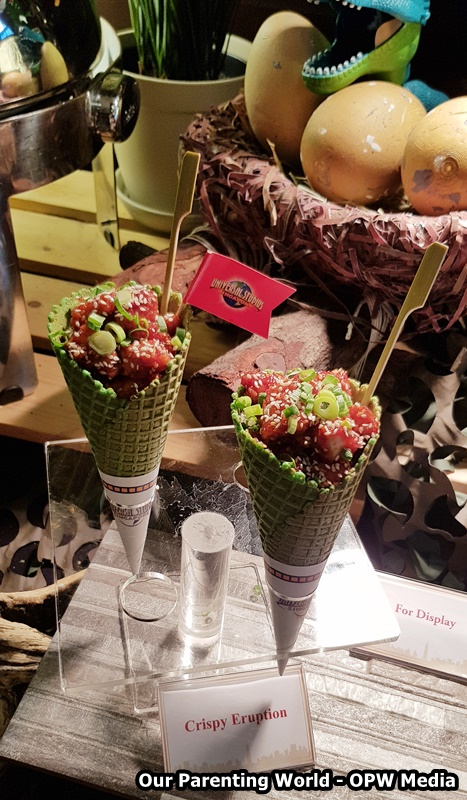 Crispy Eruption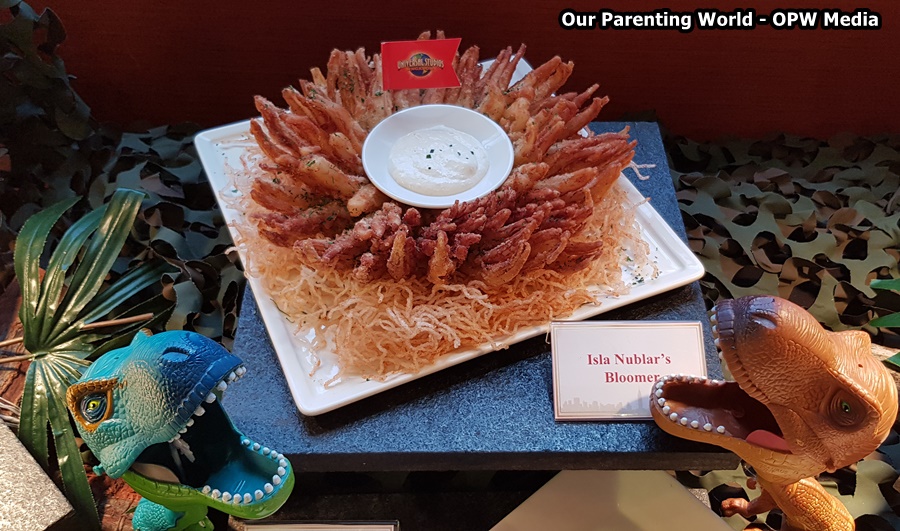 Isla Nublar's Bloomer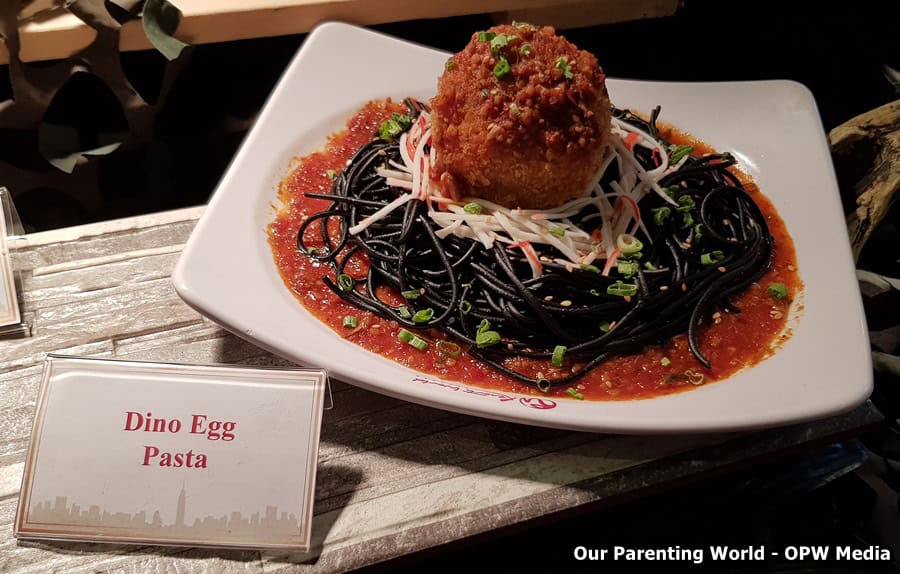 Dino Egg Pasta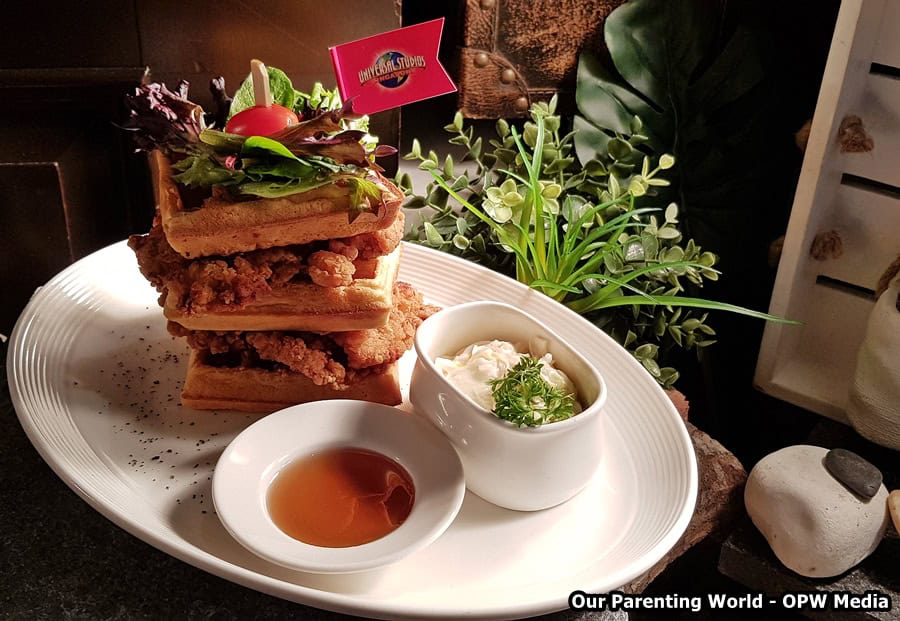 T-rex Stacker
Visitors can look forward to feast on Jurassic themed food like Crispy Eruption, Isla Nublar's Bloomer, Dino Egg Pasta, T-rex Stacker and many more available at many of the park's dining places. 
Hatched! Featuring Dr. Rodney – This mainstay attraction will launch on 29 June! 
Join Dr Rodney as he transports his precious cargo of eggs to the park's nursery and watch in anticipation of the hatching of baby Velociraptor! This is really a once-in-a-lifetime event of prehistoric proportions!
Venue: The Lost World
Show Time: 1pm, 3pm, 5pm and 6.30pm Daily
On days starring Hollywood Dreams Parade: 12pm, 2.30pm, 5pm and 7pm.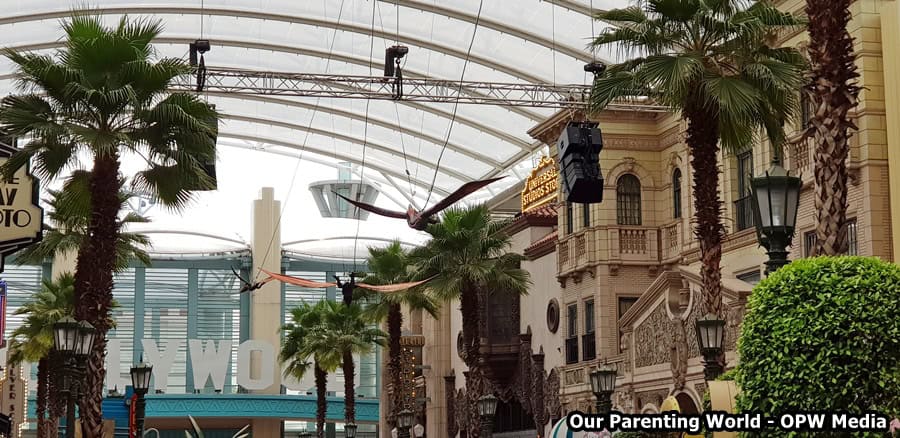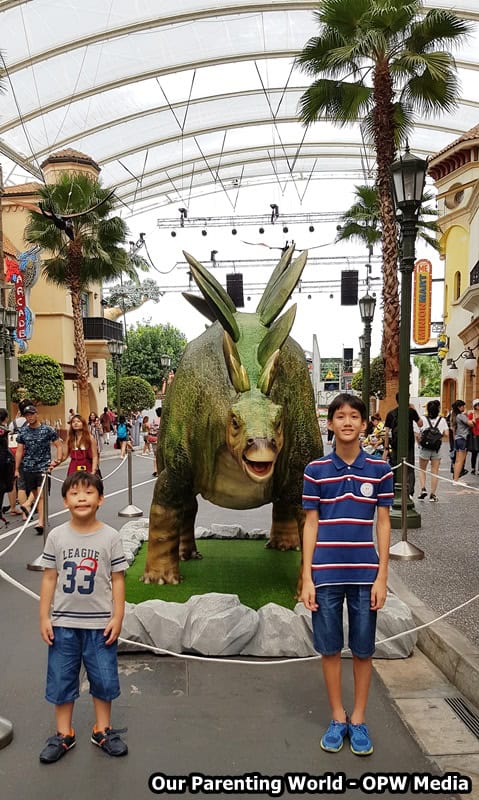 Look out for Life-sized displays and replicas from the Jurassic World films and take lots of memorable pictures with them.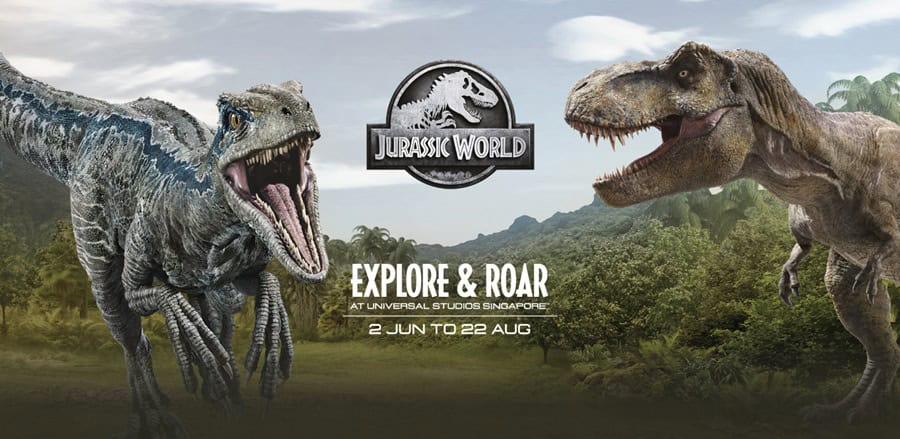 Calling all Dinosaurs fans! Don't miss the opportunity to see your favourite dinosaurs coming to live at Universal Studios Singapore and participate in an array of fun and fascinating Dinosaurs-themed experiences and activities! 
Jurassic World: Explore & Roar
Duration: 2 June – 22 August 2018 
Address: 8 Sentosa Gateway, Singapore 098269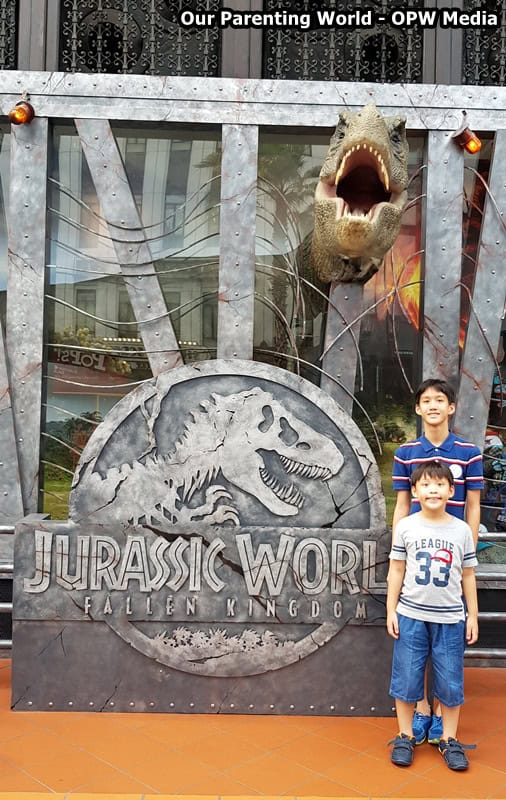 For more details, please visit: https://www.rwsentosa.com/en/attractions/universal-studios-singapore/promotions-and-events/jurassic-world