Bonchon literally means "my hometown" in Korean and is well-known for its fried chicken, its original Korean fried chicken were meant to reflect all the comforting tastes of founder Mr. Jinduk Seo's home in South Korea.
Foodies, especially if you love Korean Food, Bonchon Singapore launches its refreshed menu from October 2018 to offer more delectable Korean favourites, proudly reaffirming that "K-food" is the way to go for family dining, post-work indulgence or friendly get-togethers.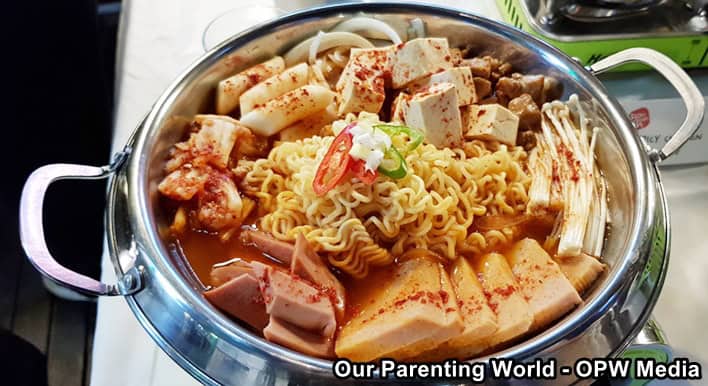 Sumptuous Army Stew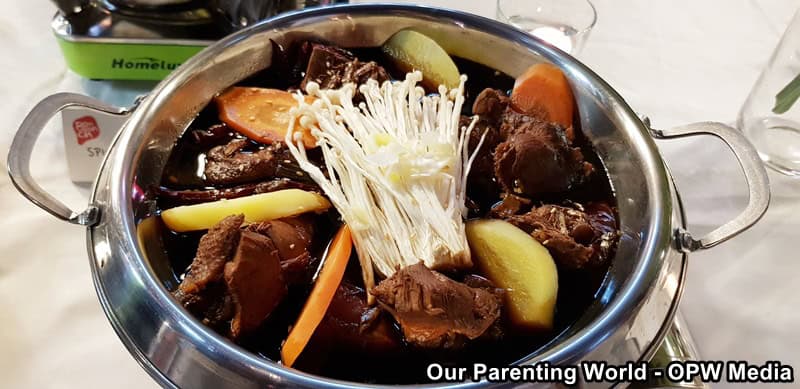 Chicken Stew filled with tender, flavourful chicken pieces.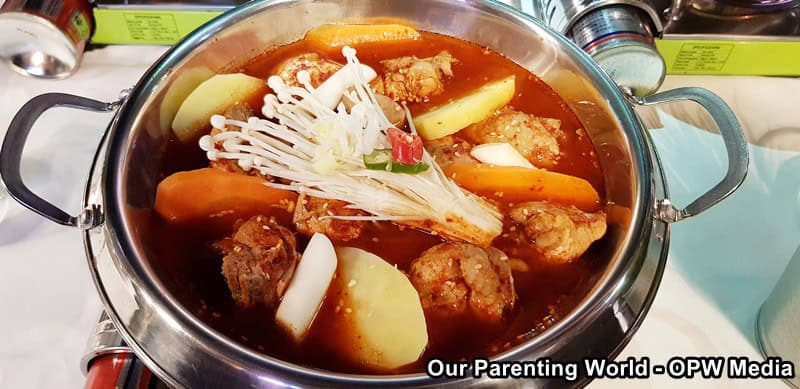 Spicy Chicken Stew that is so satisfying and comforting! 
Expanding from its successful run of chimaek or "fried chicken and beers" offerings, diners will find all the typical Korean flavour-cravings covered from bulgogi and doenjang (fermented soy bean paste) to gojuchang (hot pepper paste) and kimchi. Hearty, comfort food highlights include the quintessential Korean Bibimbap, a flavour-packed hot stone rice bowl; Galbi-jjim, the wholesome, braised short ribs stew; the chef's recommendation of Andong Jjimdak Chicken, cooked in ganjang (Korean soy sauce); and an irresistible selection of Ramyeon or Korean noodles cooked in the popular cheese-flavoured or spicy broth options. 
Diners can look forward to new East-meets-West twist on the light bites, featuring Breaded Kimchi Rice Balls, Breaded Mushroom Rice Balls, the Truffle Cream Tteokbokki with an assortment of sautéed shimeji and shiitake mushrooms, and not forgetting the Bonchon sliders, of which the chilli crab slider is a must-try.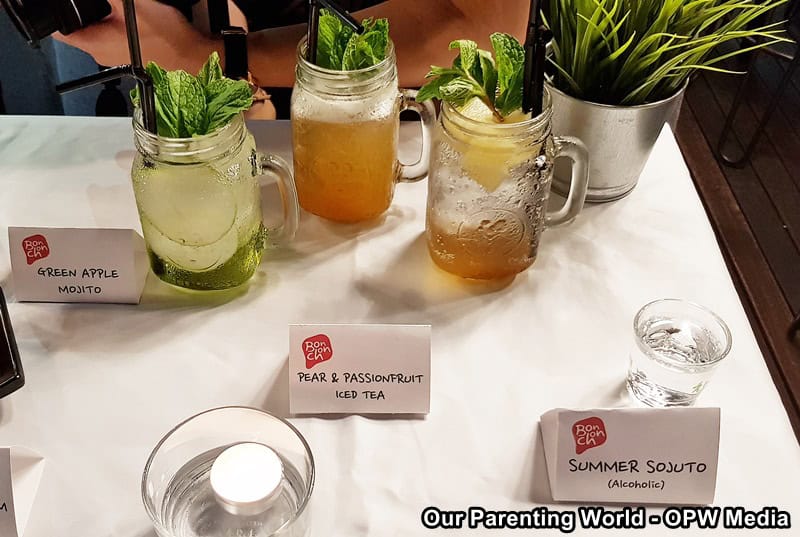 To complement the delectable K-food choices, diners can choose from a refreshing selection of Korean soda drinks, home-made flavoured iced-teas, and mocktails. You will also find ice-cold favourites such as Hite beer, Makkoli rice wine, and the iconic Soju to liven up any gathering. New drinks include Gangnam Caramel Shooters, and the bubbly Sojuto – a twist on a typical mojito using Soju.
The new menu is currently only available at Bonchon's Northpoint City and Compass One outlets. The Boat Quay and Bugis+ outlets will only carry the new menu by end of October. Please check with Bonchon's outlet before you visit. 
Additional Information: 
The Home of Bonchon Bonchon, which means "my hometown" in Korean, was founded by Mr. Jinduk Seo to reflect all the comforting tastes of his home. It took him many years to perfect the distinct cooking technique and addictive sauces that made Bonchon Chicken the well-loved global phenomenon it is today.
When the flagship restaurant opened in 2002 in Seoul, South Korea, it was at a time when Korean food was making waves in the global food scene. Since then, Bonchon has been at the forefront of this delicious phenomenon, expanding from South Korea to the US, UAE, Kuwait, Bahrain, Myanmar, The Philippines, Thailand, Cambodia and Singapore.
Bonchon Singapore comprises four outlets in strategic locations around the city – Bugis, Sengkang, Boat Quay and Yishun. To find out more, please visit its website at https://bonchon.sg/