Foodies, Kam's Roast, the Michelin-Starred restaurant well-known for its mouthwatering Hong Kong roast dishes has launched the 1st ever Pipa Duck using premium 23-Year aged Chenpi! Look out for its Super Value Sets too from S$8.80 onwards. 
We can't wait to try out Kam's Roast's brand new dish which is Singapore's first-ever Pipa Duck marinated with 23-year Aged Chenpi (sun-dried tangerine peel). The aged Chenpi is one of Guangzhou's 3 Treasures. This version is an upgrade from the original version first launched in November 2017. The new version is special because of the unique fragrance of the premium aged orange peel of 23 years and a secret mix of seasoning ingredients handed down for generations by the Founder of Hong Kong Yung Kee Restaurant Mr Kam Shui. This dish is only available in limited quantities, and customers are advised to order one day in advance.
Chenpi is good for our health and often used as a common ingredient in traditional Chinese medicine that is highly nutritious to promote a healthy digestive tract, regulate the movement of Qi and other health benefits. The older the tangerine peel, the more premium it is, what's more, Kam's Roast is using 23 year aged chenpi that is certainly very beneficial to our health. 
The full size Pipa Duck cost $78++ is suitable for large group dining. The outer skin of the duck is so crispy and when you bite into the meat, it is moist, soft and juicy. The meat is wonderfully flavoured with chenpi which is unique to us. One of the best part is the meat is not as fatty, definitely healthier than the usually fatty European ducks used at other roast restaurants. We enjoyed indulging in this delicious Pipa Duck, definitely a must try at Kam's Roast!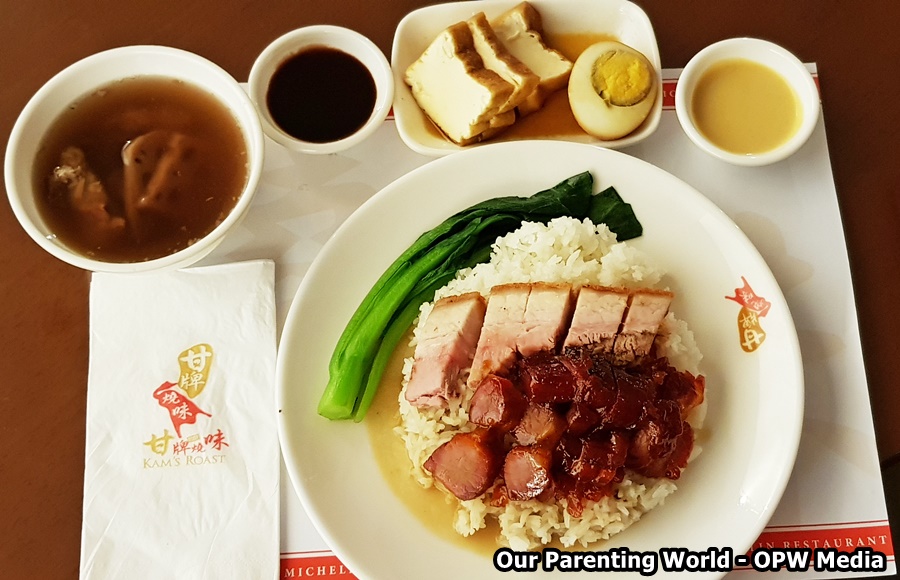 In addition, the restaurant now offers a Super Value Sets from $8.80 onwards during the afternoon session between 2pm and 5pm for dine in only. During these timings, when you order one of the "Roast on Noodle" or "Roast on Rice", you will have a complimentary bowl of soup and also one of the side dishes for free. The set comes with popular side dishes available for you to choose like Poached Seasonal Vegetables, Marinated Cucumber with Vinegar & Garlic or Marinated Tofu & Egg. This is definitely a satisfying and value for money set!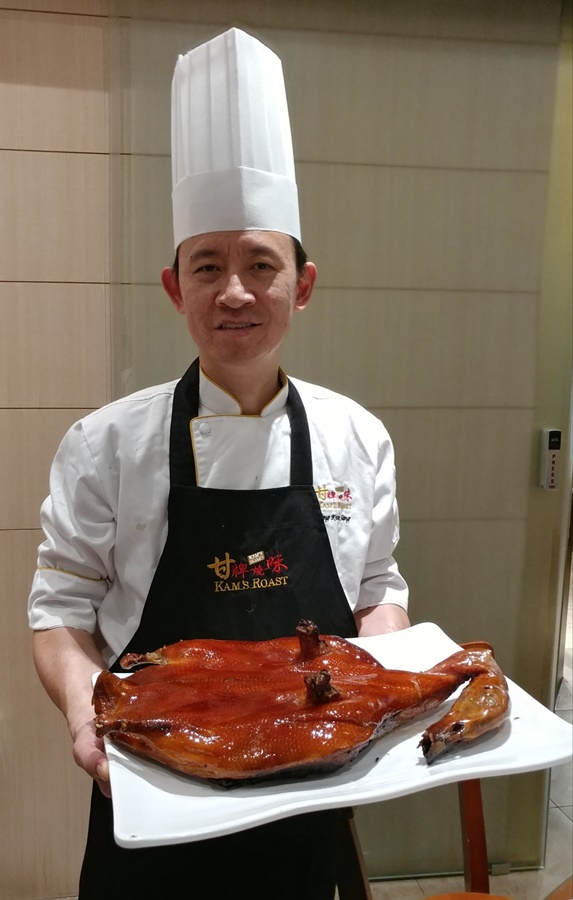 Executive Chef Wong Kwan Sang is now based permanently in this restaurant in Singapore and he was formerly the chef who helmed Kam's Roast Goose, the one-Michelin-starred roast restaurant in Hong Kong from 2015 to 2018. He also created the secret ingredient of the special Kam's sauce, which we felt is more appealing than other restaurants' sauces. With this excellent combination of an award winning chef overseeing this top roast restaurant in Singapore, we will expect this restaurant will continue to stand out among the crowd of top restaurants in this corner of Orchard belt at Scotts Road.
If you are around Orchard Road area and have a craving for roast meat, do drop by to this highly acclaimed roast restaurant from Hong Kong. Don't miss it! 
Kam's Roast
Address: Pacific Plaza, 9 Scotts Road #01-04/05/06/07,Singapore 228210
Opening Hours: 11am to 10pm (Daily)
Telephone: 6836 7788
Facebook: www.facebook.com/Kamsroast
Instagram: www.instagram.com/kamsroast_sg
Website: http://www.kamsroast.com.sg/