Support locals! If you like local designs, this year, Keepers is bringing back the second iteration known as Keepers Playground of Infinite Happiness at the National Design Centre which promises to be a great experience for the whole family with design, retail, F&B and workshops all across 5 levels of the building from 27 July – 5 August 2018, 11am – 9pm. 
Keepers Playground of Infinite Happiness is presented by the National Design Centre and supported by Design Singapore Council. The exhibition will run for 10 days and showcase over 100 Singapore and Singapore-based designers, craftsmen, artists, chefs, mixologists and inventors, supported by Event Sponsors – Funan and Tyvek.
If you are bringing your children to Keepers Playground of Infinite Happiness and here are some of the activities for children as follows:
Create wearable art at Carrie K.
Little ones are invited to draw a masterpiece which will be engraved on a lucky penny, for moms to keep the precious memory close to heart.
Make a Robot with The Curious Design Network
Teach your little ones the value recycling at this robot making workshop with a difference, turn trash into upcycled toys with Elda Webb, founder of The Curious Design Network.
Be a chocolatier with Fosssa Chocolate
Customise your own ganache and truffle chocolates with local bean-to-bar chocolate company Fossa Chocolate. You can bring your creations home too. 
Harness your 'Klaytivity' with KlayKit®
Harnessing clay's high tactile cognition factor and touch-to-brain activity, get a taste of Da Vinci Group's cutting-edge NeuroCeramics® programme and create a clay pendant with the KlayKit®.
Chill with Motherswork
Take five at the Motherswork play and chill area where the little ones can occupy themselves with some 'green' toys that impart the knowledge and value of recycling.
Keep your spirits high with sweet treats
Have some handcrafted artisanal gelato and lovingly hand-baked cookies courtesy of local small-batch artisanal gelateria Butterknife Folk and homegrown cookie brand Spatula & Whisk respectively. 
There is a GIF photo booth at Keepers Playground of Infinite Happiness, Level 1 where you can take pictures with your family and friends. 
Keepers Playground of Infinite Happiness is co-curated by Carolyn Kan, Founder of Keepers and Carrie K., and SKL0, also known as Sam Lo, Founder and Creative Director of Project XIV (who will oversee the visual arts installations). Visitors can look forward to art installations by local and locally-based artists depicting their interpretations of the Singapore Story. Thematic retail and food pop-ups over two weekends from 27 to 29 July 2018, and 3 to 5 August 2018. It will feature a variety of Singapore-designed fashion, lifestyle products and delectables refreshed over the two weekends so that you'll be sure to find something new every time you visit.
Keepers Playground of Infinite Happiness is a unique event that hopes to convey and manifest the idea of happiness through play by using immersive art installations and visual brand storytelling.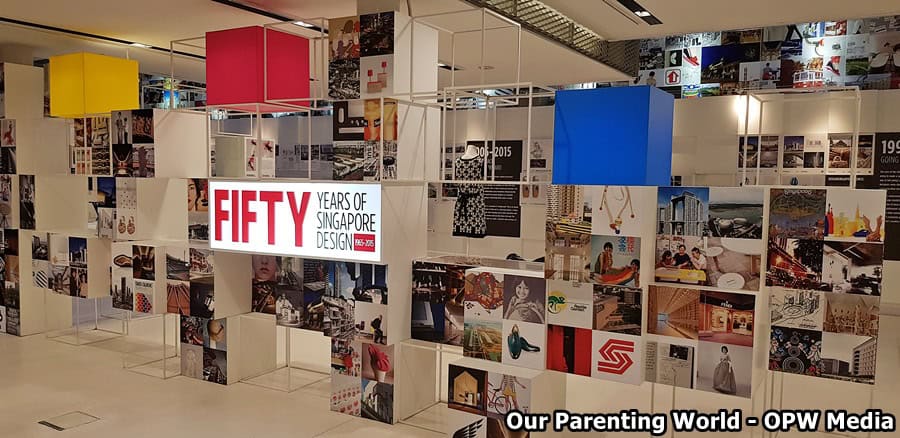 Carolyn Kan, Founder of Keepers shared that "The gamble we took with Multiply: A Majestic Playground last year paid off. Despite the short turnaround time and minimal budget, not only were we able to rally strong camaraderie among fellow creatives and deepen appreciation and mutual respect for our growing pool of Singapore creative talent, it also brought us to the realisation that there exists immense mass support and appreciation for local artists, designers and craftsmen. Thus, for 2018, we aim to present an expanded showcase of immersive and interactive design-centric experiences across five levels of the National Design Centre in Keepers Playground of Infinite Happiness. The ten-day event will highlight the diversity and caliber of creative talent in Singapore through retail, food, art and play."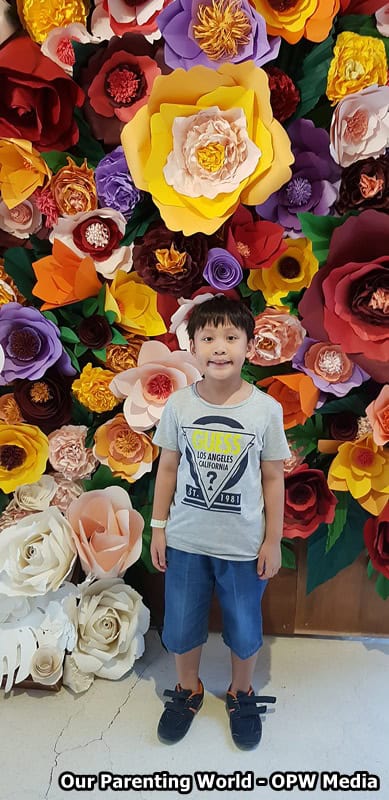 Be prepared to spend some time exploring all 5 levels of Keepers Playground of Infinite Happiness at National Design Centre. There will be lots of photo opportunities, please remember to bring your camera along! We were informed to bring enough cash if you plan to make purchases. There is something from everyone from adults to children and mummies, most of us are busy shopping getting the beautifully made, well-designed local apparels and shoes for our families. 
Shop, eat and be inspired by creative pop-up installations at Keepers Playground of Infinite Happiness! 
Venue:
National Design Centre
111 Middle Road, Singapore 188969

Retail Pop-ups:
27 to 29 July 2018 – 11.00 a.m. to 9.00 p.m.
3 to 5 August 2018 – 11.00 a.m. to 9.00 p.m.
Art Installations:
27 July to 5 August 2018 – 11.00 a.m. to 9.00 p.m.
Admission is free!
To find out more and for full lists of shops and events, please visit its website for more details at https://www.keepers.studio/