Keppel Centre for Art Education at National Gallery Singapore will soon open a new immersive learning facility for young visitors to cultivate and grow their interests in art. The museum will be officially opened on the 24 November 2015 and visitors can look forward to immerse in rich visual experiences and venture into an artistic journey at the National Gallery. 
Our Parenting World team attended the media briefing to find out more about this new exciting line-up programmes at the museum that are suitable for children and families. Keppel Centre for Art Education is located within the National Gallery consists of four signature spaces which include Art Corridor, Art Playscape, Project Gallery and Children's Museum.
Ist Space : Art Corridor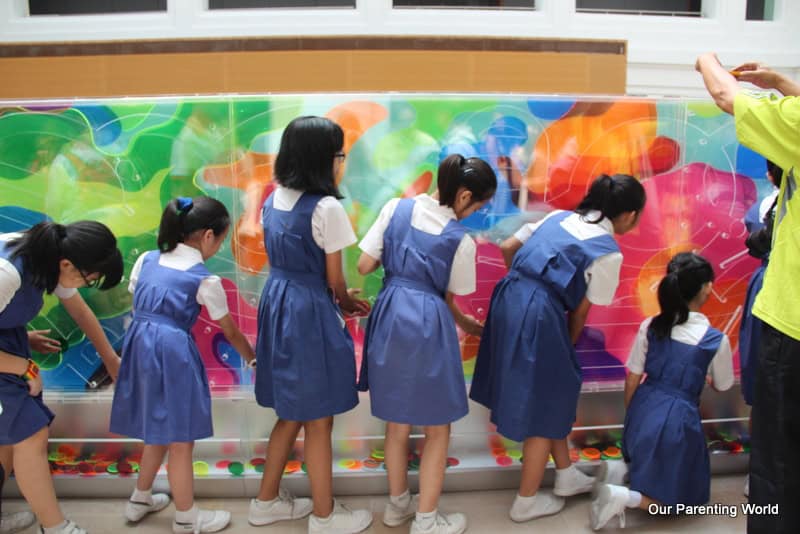 Art Corridor located at level 1 features Voyage, an interactive 3D maze made out of acrylic sheets. It a large scale, colourful puzzle artwork by Twardzik Ching Chor Leng. Visitors are encouraged to learn through touch by picking up a colourful chip and move along different paths to find out which is the longest or shortest route to complete the puzzle and at the same time, attempt to avoid the hidden "traps" within the maze.
Through this, children will develop their curiosity and imagination as they learn about the colour theory by observing the interplay of colours, patterns and rhythms. 
2nd Space : Art Playscape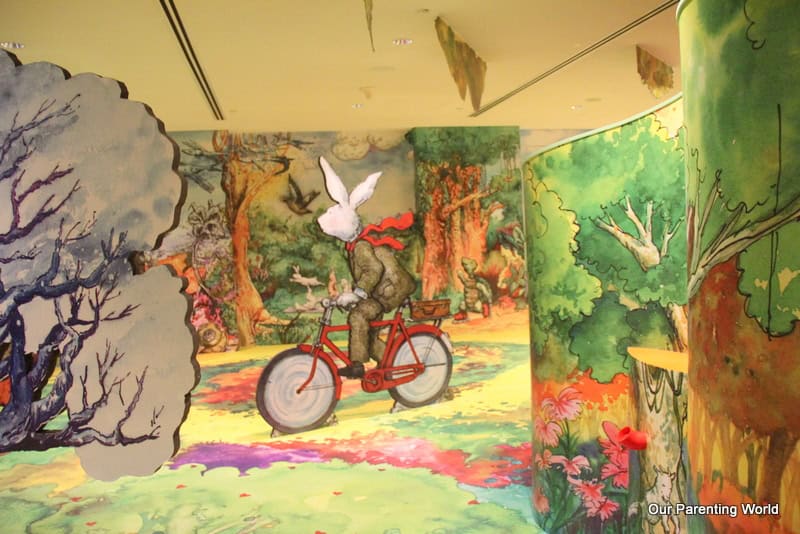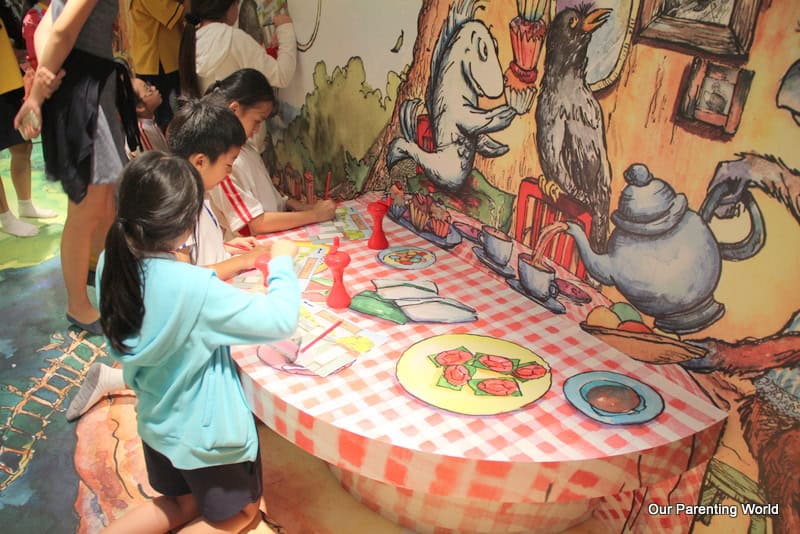 At Art Playscape, children are encouraged to explore learning through imaginative play. The Enchanted Tree House at Art Playscape is created beautifully by Sandra Lee.
The colourful and beautiful artwork that filled up the whole room tells a story of a courageous little fish by the name of Fynn who feels out of place in his ordinary world and set out to begin on a journey of adventure. Through the journey, he discovers the real meaning and value of family and eventually finds a new home.
At this space, children will have a feel of how it is like to step into a painting as they can interact with other children at different parts of the playscape at Periscopes and Talk Tubes, crawl through the Enchanted Tree House, climb on the Giant Lily Pads to gain a different perspective and engage in active learning through all these activity trails.
That's not all, children can take part in five self-guided activity sheets to enhance their learning while they explore and have fun at Playscape.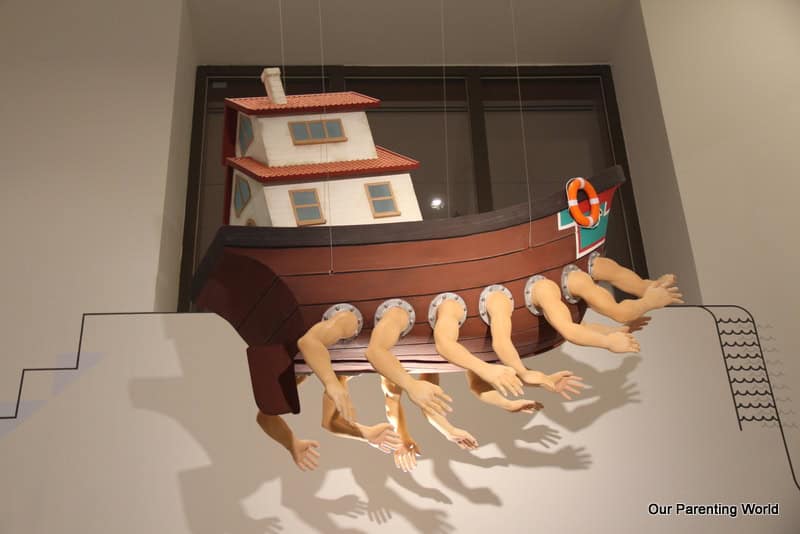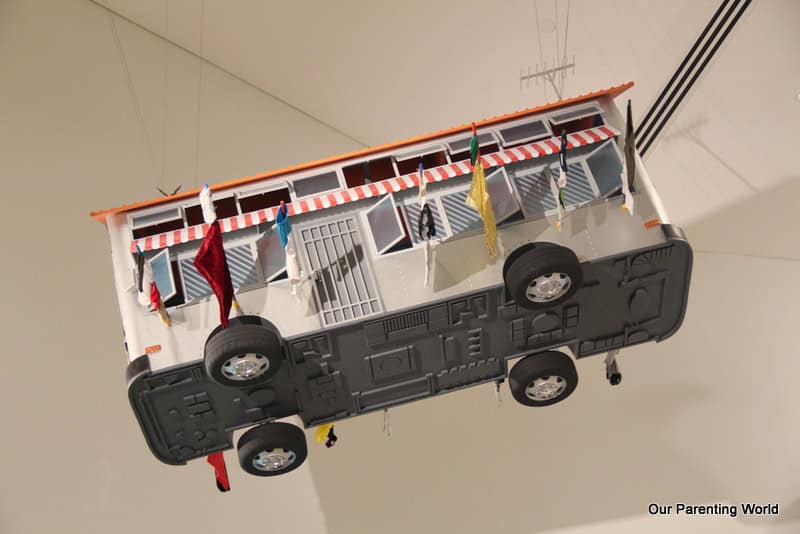 3rd Space : Project Gallery
At Project Gallery, children are encouraged to learn through making. Visitors to the gallery can view the colourful and creative artwork suspended from the ceiling by Tan Wee Lit.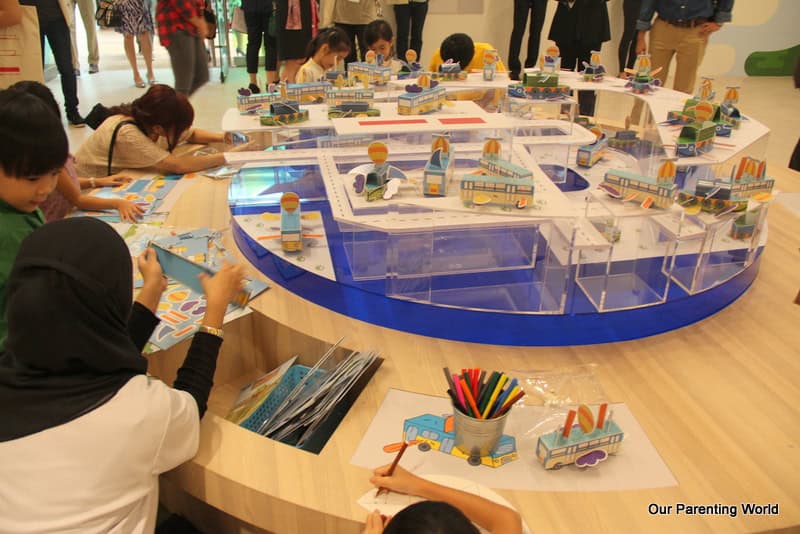 The gallery is designed to be an immersive and contemplative environment and it also provides a series of hands-on activities that visitors can work on and use their imagination to come up with creative solutions to real world problems. 
Children will love working at this gallery where they can get hands on working on their own creations using the templates and materials provided. They can even get to display their work at the gallery after completion. 
4th Space : Children's Museum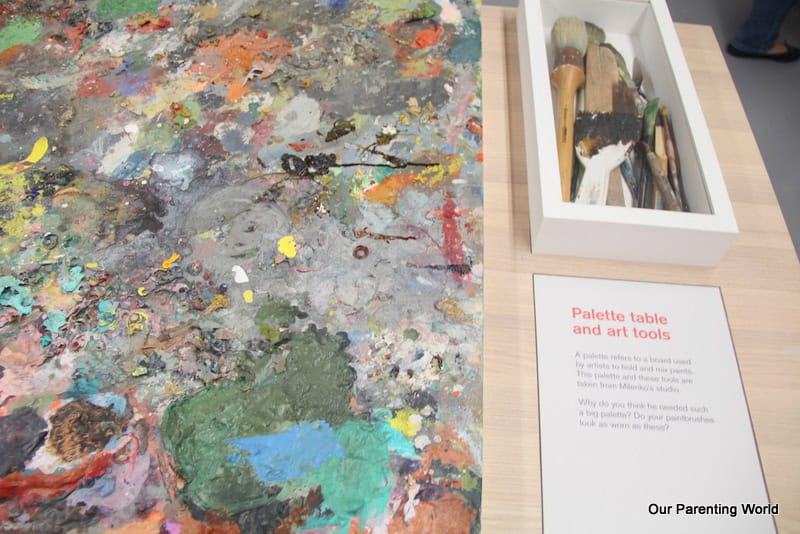 At the Children's Museum, children are encouraged to learn through role play. Visitors are welcome to step into the museum to find out how artist works and have a feel of how the artist work through a creative process within the context of the artist's studio environment. The featured artist at the Children's Museum is Milenko Prvacki who is an educator and a recipient of the Cultural Medallion in 2012.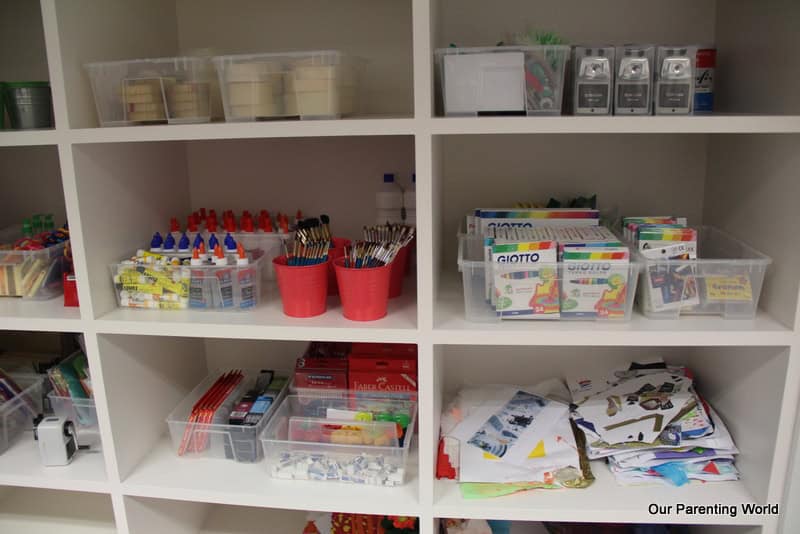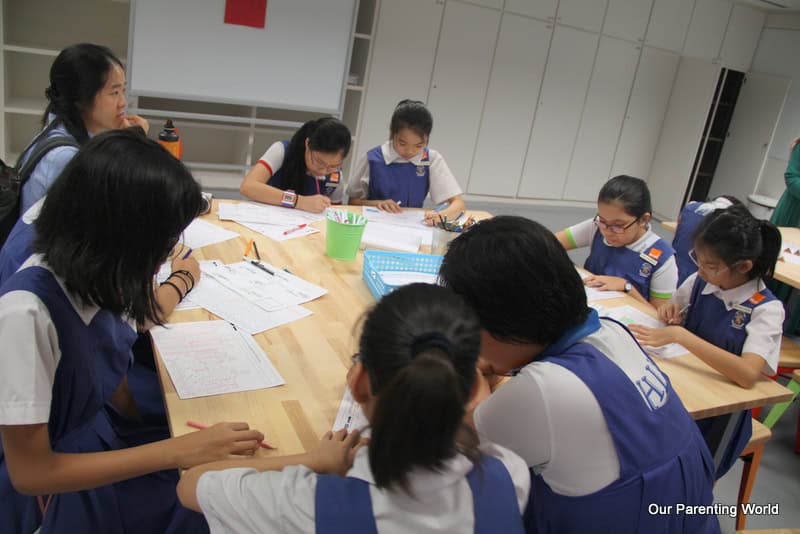 There are a wide variety of tools and materials for children and visitors to work on. Visitors can have a great deal of fun and spend fulfilling time working on their creative pieces of artworks.
One of the highlights at the artist's studio is visitors can use a variety of photographs and collage materials to create a 'visual letter' or write a postcard to the artist. They can be dropped at the postbox provided.
Look out for the two special displays at Keppel Centre in conjunction with the 2015-2016 theme of 'Homes'. One is by Stephen Wiltshire who drew an impressive picture of Singapore's skyline after an hour of helicopter ride. His drawings will be displayed along the corridor at the Keppel Centre. Another special display is a creation by a 13 years old boy, Xandyr Quek who is inspired by Stephen Wiltshire's drawing created a beautiful Singapore's cityscape using models clay and plasticine figurines (picture as above).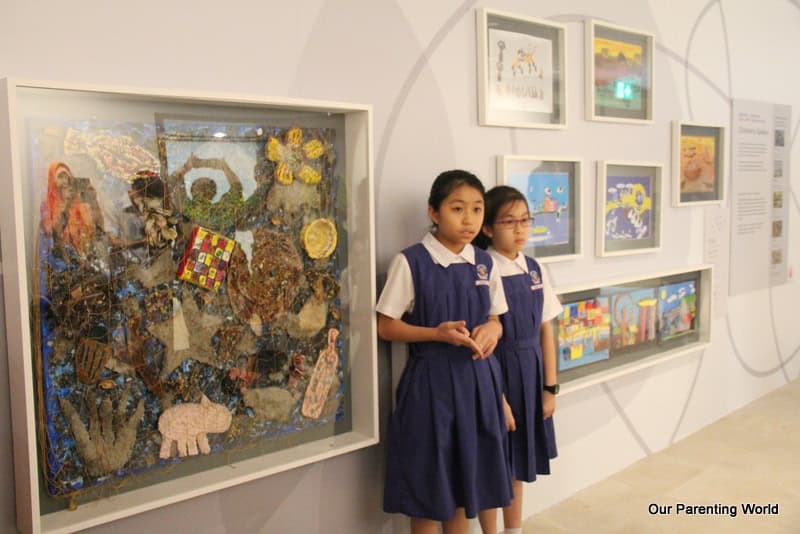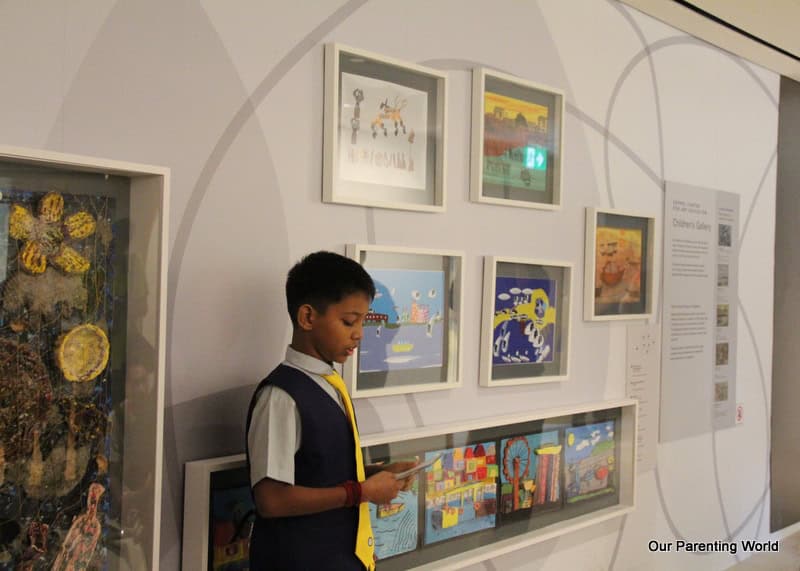 More talented children's artwork can be seen at Children's Gallery on display inspired by the Singapore Art Collection.
Visitors can look forward to visit Keppel Centre for Art Education when the National Art Gallery opens on the 24 November 2015. The Gallery will run daily tours and even open till late nights, conduct art appreciation for adults, activities for family during the weekends and many more. For more information on National Gallery Singapore, please click HERE.