This festive season, KFC has released a brand new menu offering Dip, Dunk 'N Share Bucket that is perfect for sharing with family and friends!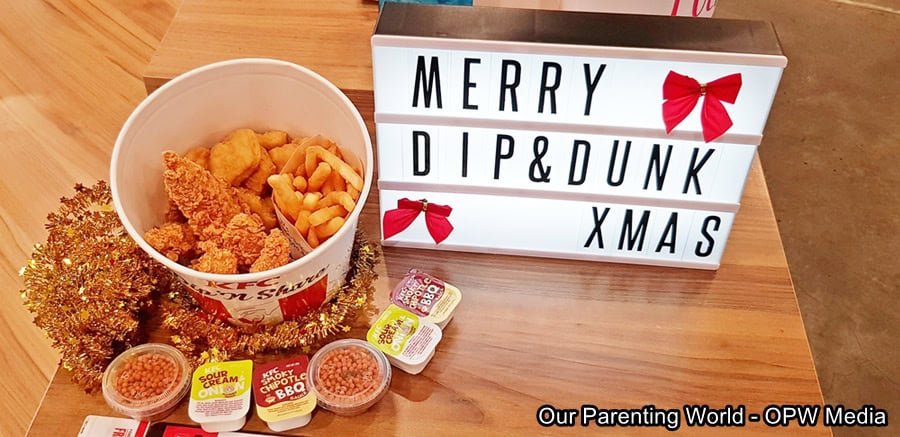 This new sharing bucket puts a spin on the concept of double dipping in three easy steps.
Dip the Hot & Crispy Tender in some rich Sour Cream & Onion Sauce for that tangy kick.
Dunk the Hot & Crispy Tender in a brimming tub of Spicy BBQ Pops for that extra crunch.
Share the joy with your loved ones and dig in!
Each Dip, Dunk 'N Share Bucket comes with 6pc Hot & Crispy Tenders, 12pc Nuggets, 1 medium fries, 2 Sour Cream & Onion Sauce, 2 BBQ Sauce and 2 tubs of Spicy BBQ Pops.
Price: $15.95 (Dine-in / Takeaway)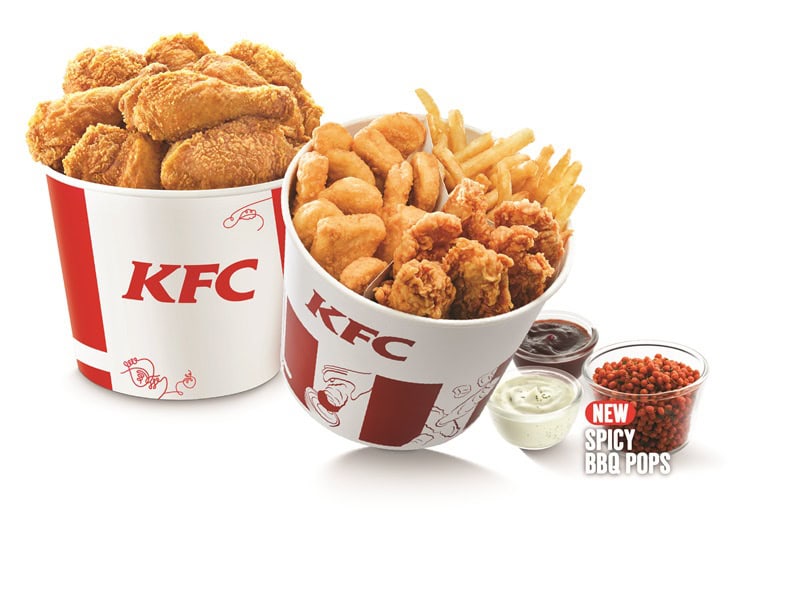 Get the Festive Feast Bundle which includes a Dip, Dunk 'N Share Bucket and an additional 9pc Chicken. if you are craving for some good old-fashioned fried chicken goodness!
Price: $38.85 (Dine-in / Takeaway)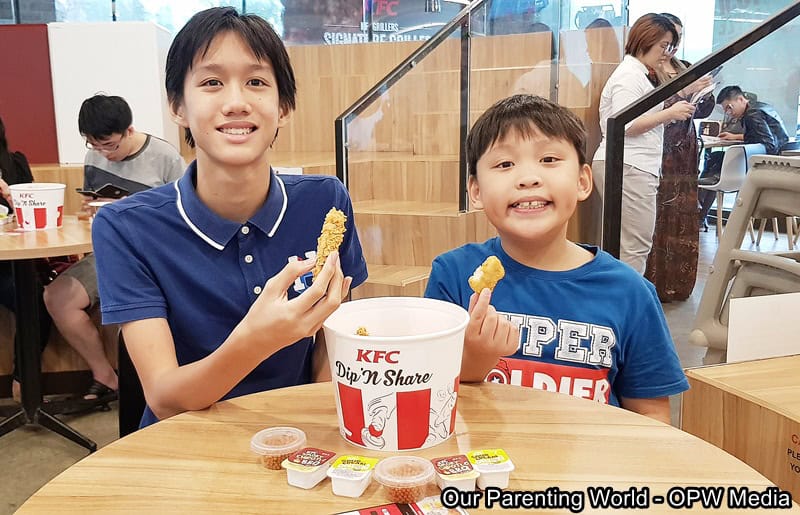 Come and enjoy the finger lickin' good fried chicken at KFC and the new Dip, Dunk 'N Share Bucket will be available in stores from 14 December 2018, Friday onwards!
Now it is easier to enjoy your favourite chicken at KFC as KFC Singapore is leading the flock yet again with the new KFC Singapore App which was launched on 10 December 2018.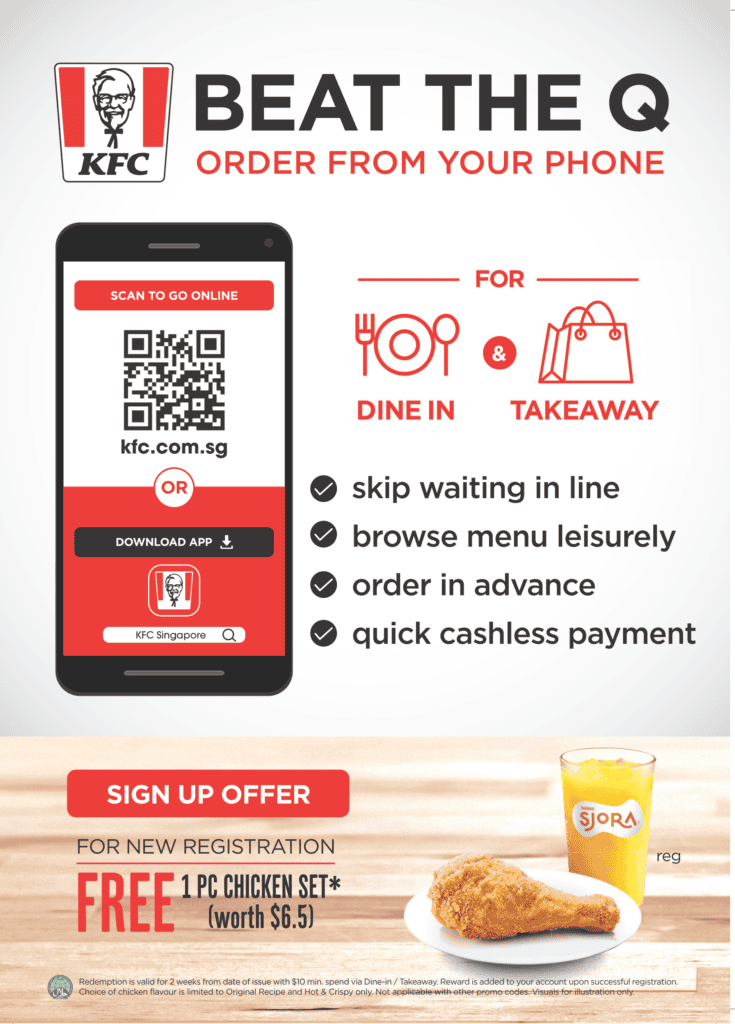 For the first time ever, KFC's new omni-channel ordering platform allows you to place your orders via a single platform with dine-in, takeaway and delivery options. This means that you can now place your orders, via website or in-app, wherever you are and choose to dine in at your favourite restaurant, pick it up on your way home or have it delivered to your doorsteps! The app allows you to browse the menu at your own time, and then order in advance before your real hunger kicks in. The app also offers fuss-free cashless payment, automatic order tracking systems and what's more you don't have to queue anymore.
Download the app and enjoy a sign-up offer just for you!
Simply register an account to receive a FREE 1 pc Chicken Set (worth $6.5), redeemable via Dine-in / Takeaway with min. $10 spend.
Plus, receive first dibs on KFC's latest promotion and get exclusive member's rewards!
And the redemption is incredibly simple:
1. Go to kfc.com.sg or download KFC Singapore App
2. Create an account
3. Reward will be parked in E-wallet
4. Add reward to cart to redeem
Why wait? Sign up today and enjoy the perks! To find out more about KFC, please visit https://www.kfc.com.sg/