As parents, we are always on a lookout for good family friendly restaurant to dine together and even better if the restaurant has "kids eat free" promotion. O'Coffee Club is well-known for brewing premium gourmet coffee since 1991 and in addition, it also provides delicious casual comfort-food dining experience with a wide array of high-quality and innovative dish creations. 
O'Coffee Club has rolled out its "kids eat free" promotion where kids get to eat for free all day, every day! This is applicable for children under 12 years old. Here's the delightful kid's menu that children will enjoy having at O'Coffee Club as follows:
Club Sandwich consists of sumptuous sandwich filled with roasted chicken, scrambled eggs, emmental cheese and wholesome greens.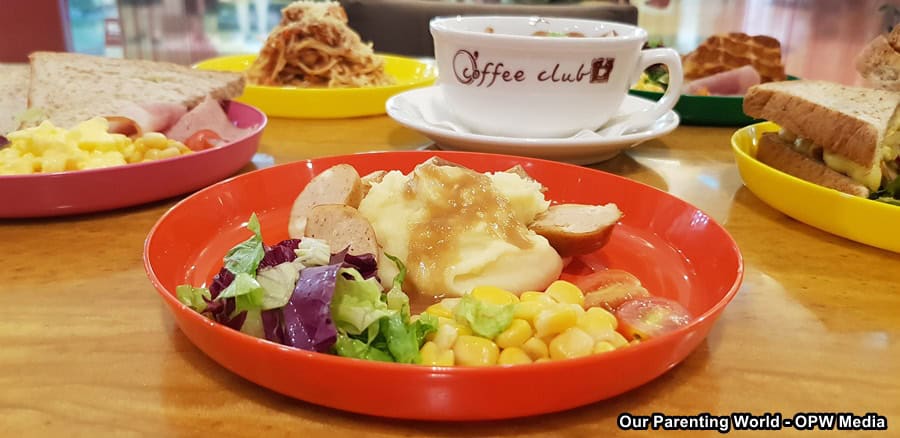 Sausage & Mash includes chicken sausage, mashed potatoes and wholesome greens
Sunny Breakfast consisting of wholemeal toast, ham, scrambled eggs and wholesome greens
Mac & Cheese comes with baked macaroni & cheese with ham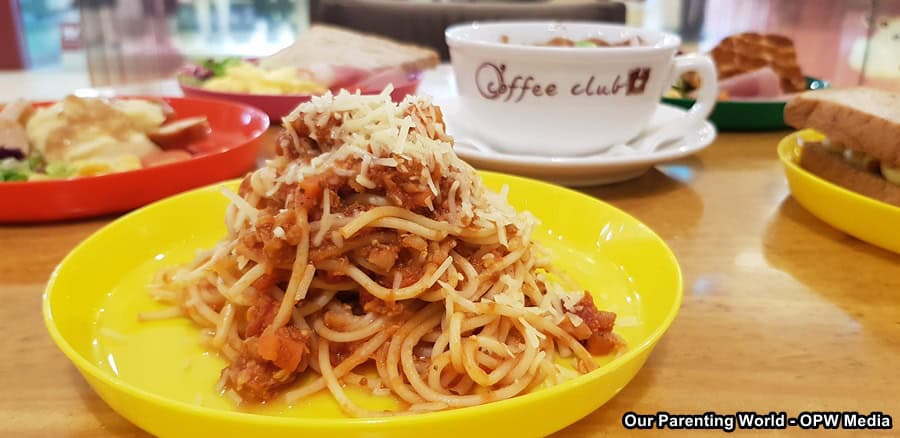 Chicken Bolognaise includes spaghetti with minced chicken and parmesan cheese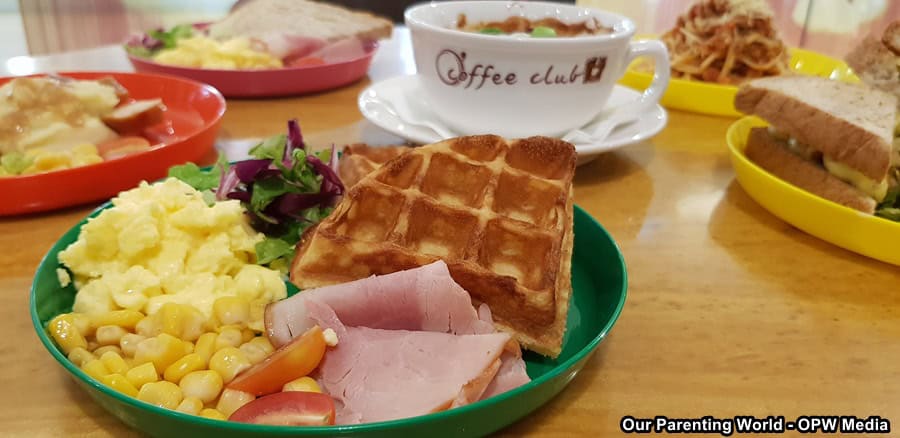 Belgian Waffle with ham comes with Belgian waffle, ham, scrambled eggs and wholesome greens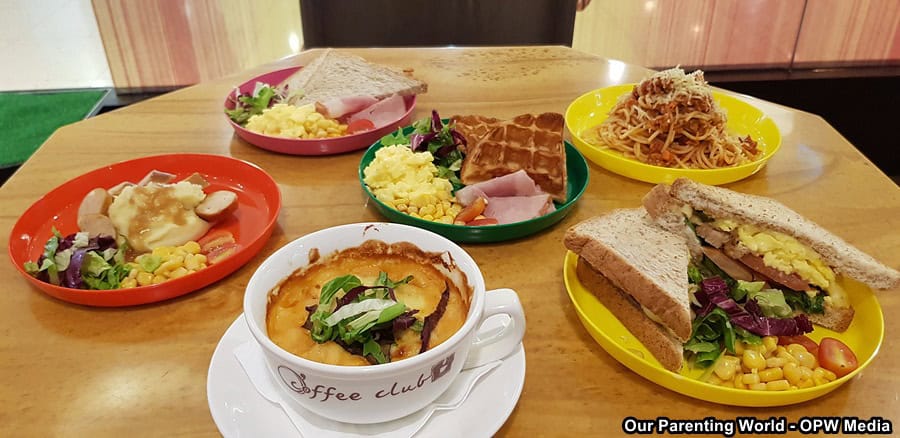 Our kid was so excited when he saw the extensive kid's menu and he enjoyed tucking into each of them. To sweeten the deal, all kid's meal comes with complimentary fruit juice.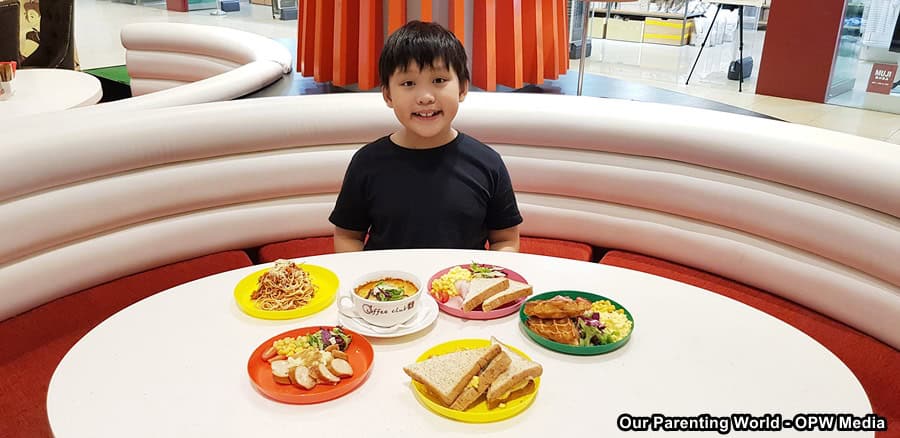 Thumbs Up to O'Coffee Club for this awesome initiative! Parents can enjoy their meal and gourmet coffee while kids get to indulge in their hearty and wholesome kid's meal for free!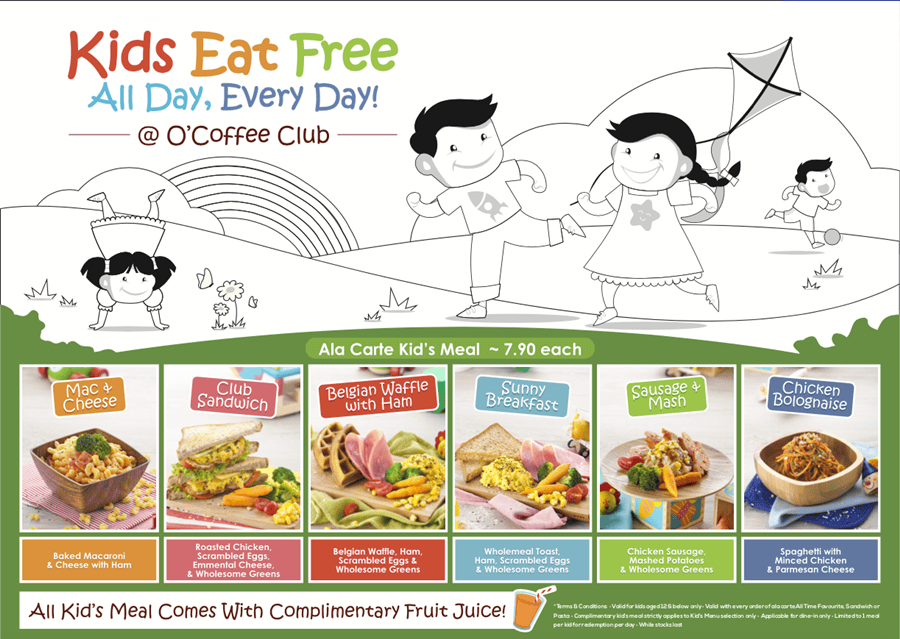 Bring your kids to O'Coffee Club and try out its kid's menu!
Kids Eat Free – all day, everyday at O'Coffee Club! Enjoy a free meal with every all time favourite, pasta or sandwich ordered! This offer is available at all O'Coffee Club stores. To find out more, please visit its website at http://www.ocoffeeclub.com/highlight.html