Happy Birthday KidZania!
Our Parenting World team is delighted to join and celebrate KidZania Singapore 1st Birthday Party today! We have seen how KidZania has grown and quickly becoming one of the most attractive places to visit for the whole family to spend a fun-filled day. 
Our Parenting World brings to you the highlights of KidZania 1st Birthday Party:
1st Birthday Party Celebration at the Main Square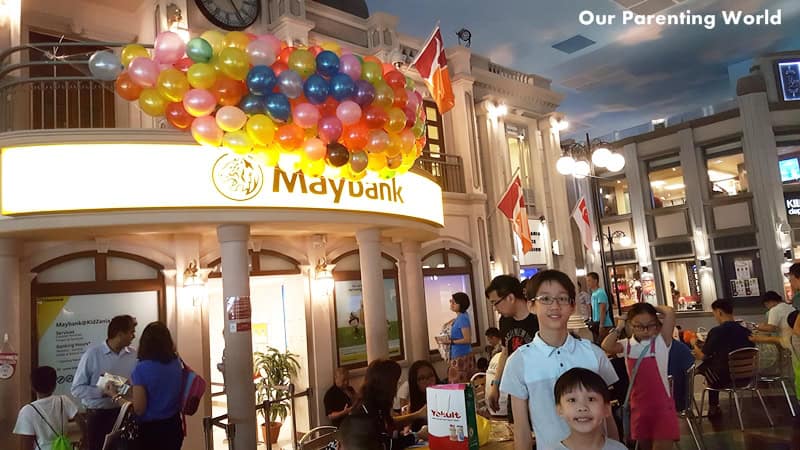 KidZania 1st Birthday Party is held at the Main Square at 2.25pm where visitors can look forward to participate in a host of activities from stages games, attractive prizes, meet-and-greet and photo moments with KidZania's RightZKeepers, cake cutting, and balloons that will be filled with surprises from KidZania Singapore's various Industry Partners.
See the colourful balloons that were tied up at the City Clock's balcony waiting to be released. There is a surprise waiting for those who managed to grab the balloons.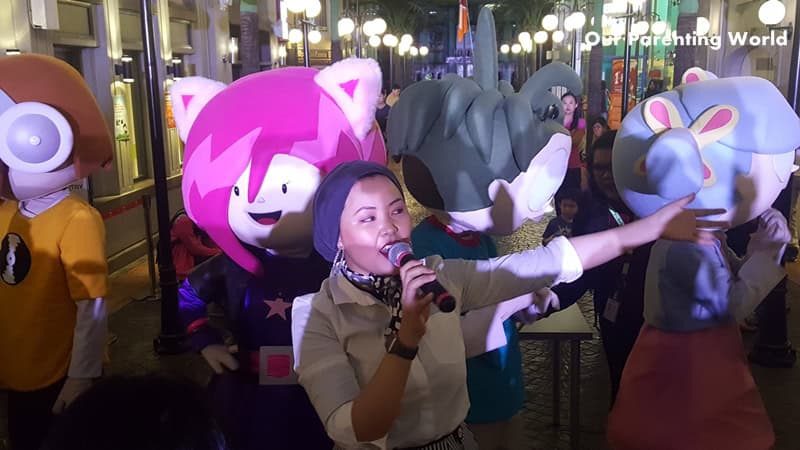 Look at the beautiful KidZania's birthday cake! Children and KidZania mascots joined in the parade singing and dancing in celebration of KidZania's birthday.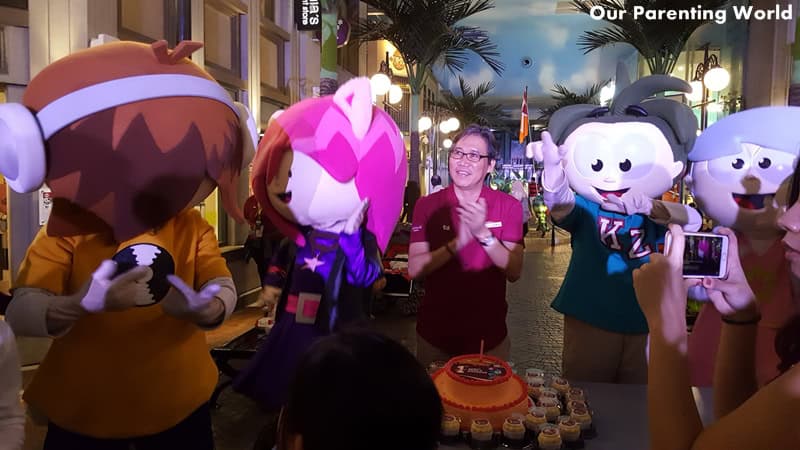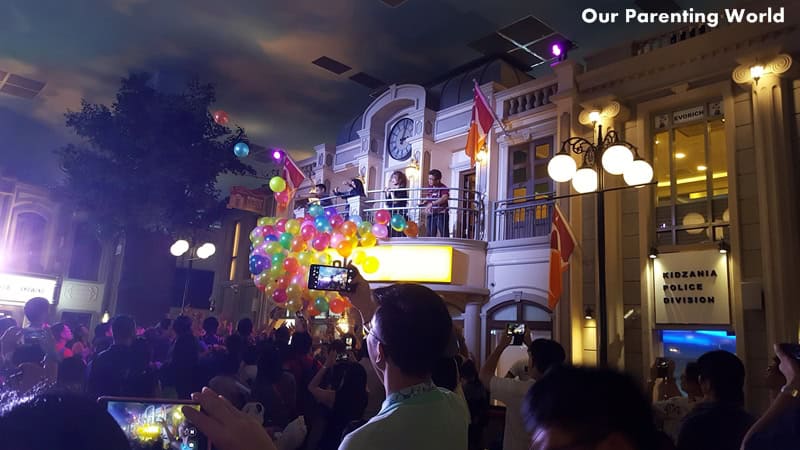 After the birthday song and cake cutting, the balloons were released, many tried to grab a balloon to see what's the surprise they will receive. 
Grab a selfie or photo with your favourite RightZKeepers at the Main Square. 
KidZania Quest 
Collect the form at the KidZania Quest counter at the Main Square. Kids will have fun embarking on a journey around KidZania in search for the answers to complete the questions in their quest card.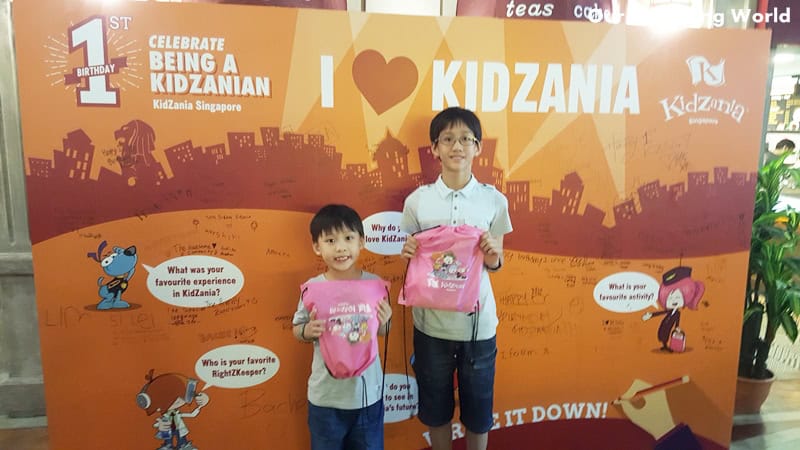 Kids have an enjoyable time finding the answers, in the process, they learnt more about KidZania culture and heritage. Upon successfully exploring and completing the card with the correct answers, kids will be rewarded with an exclusive goodie bag packed with gifts from various KidZania's Industry Partners. 
I ♥ KidZania Wall
The wall behind the above photo is also located at the Main Square, everyone from kids to parents can share what they love most about KidZania Singapore and in turn inspire others with their dreams and aspiration.
Come visit the wall and share your thoughts 🙂
Visit KidZania now to join in its first birthday celebration and participate in special birthday activities from 7 to 23 April 2017. KidZania will also be having a 30% off all Kid walk-in tickets* for the month of April. *Terms apply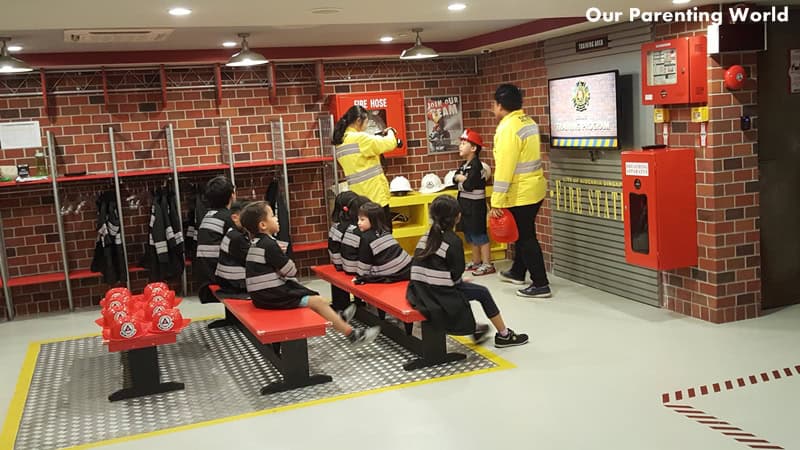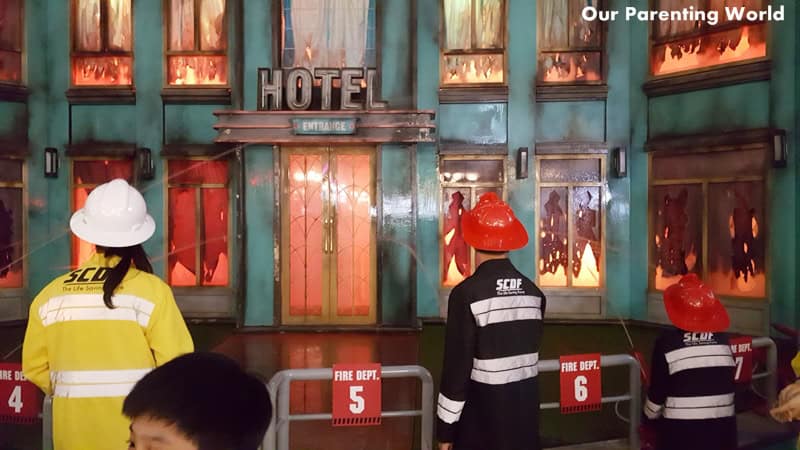 While at KidZania and embarking on the KidZania Quest, the boys were also busy taking part in the various role-play activities at the City working to earn KidZania money. Some of their favourite activities are firefigher.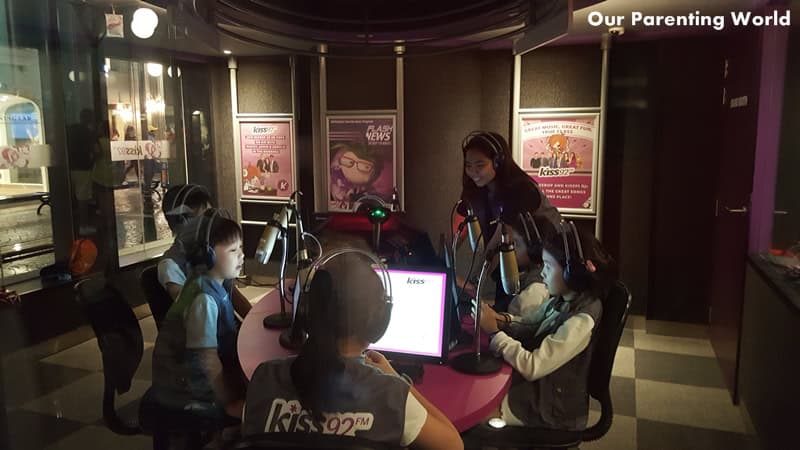 Want to be a radio DJ?
Now you have the opportunity to do so at KidZania, join Kiss92's young DJs and have a go at being a DJ. What's more after that you can get to keep your own recording by downloading with a code that will be given to you after the session.
Additional Information:
KidZania Celebrates its First Birthday with New Partners
KidZania Singapore welcomed two new Industry Partners (IPs) – Evorich Flooring Group and Network for Electronic Transfers (NETS).  Kids can role-play as an Eco-Flooring Design Consultant at the Eco-Flooring Design Studio to complete a house by laying different types of Eco-Floor and Eco-Wall tiles while understanding the advantages of using eco-friendly materials at home. 
With NETS, kids will experience the benefits of cashless transactions in everyday life, and receive even more kidZos on every visit. Located all around the City, the NETS kiosks will allow kids to top up 10 extra kidZos into their Bank Account on each visit to KidZania Singapore. 
KidZania Celebrates its First Birthday with Special Promotions
As part of turning one, KidZania Singapore will extend a special treat to all kids. During the month of April, kids aged 4-17 will enjoy 30% off their walk-in tickets and tickets can be purchased over the ticketing counters at KidZania Singapore for visits on any day except public holidays.
Parents of B.KidZanian CitiZens, KidZania's loyalty programme, will also enjoy 30% off their walk-in tickets (limited to 5 sets of One Adult and One Kid tickets per admission), and is valid daily until 26 May 2017 except public holidays. To enjoy the discount, kids must present their B.KidZanian PaZZports at KidZania Singapore's ticketing counters for verification. B.KidZanian recognises its most loyal guests as B.KidZanian CitiZens, who are rewarded with exclusive privileges, invitations to special events, and additional perks such as saving or earning extra kidZos. 
KidZania Singapore
Venue: Palawan Kidz City
31 Beach View #01-01/02
Singapore 098008.
Hotline: 1800 653 6888
For more information on KidZania Singapore, check out www.kidzania.com.sg and facebook.com/KidZaniaSingapore.